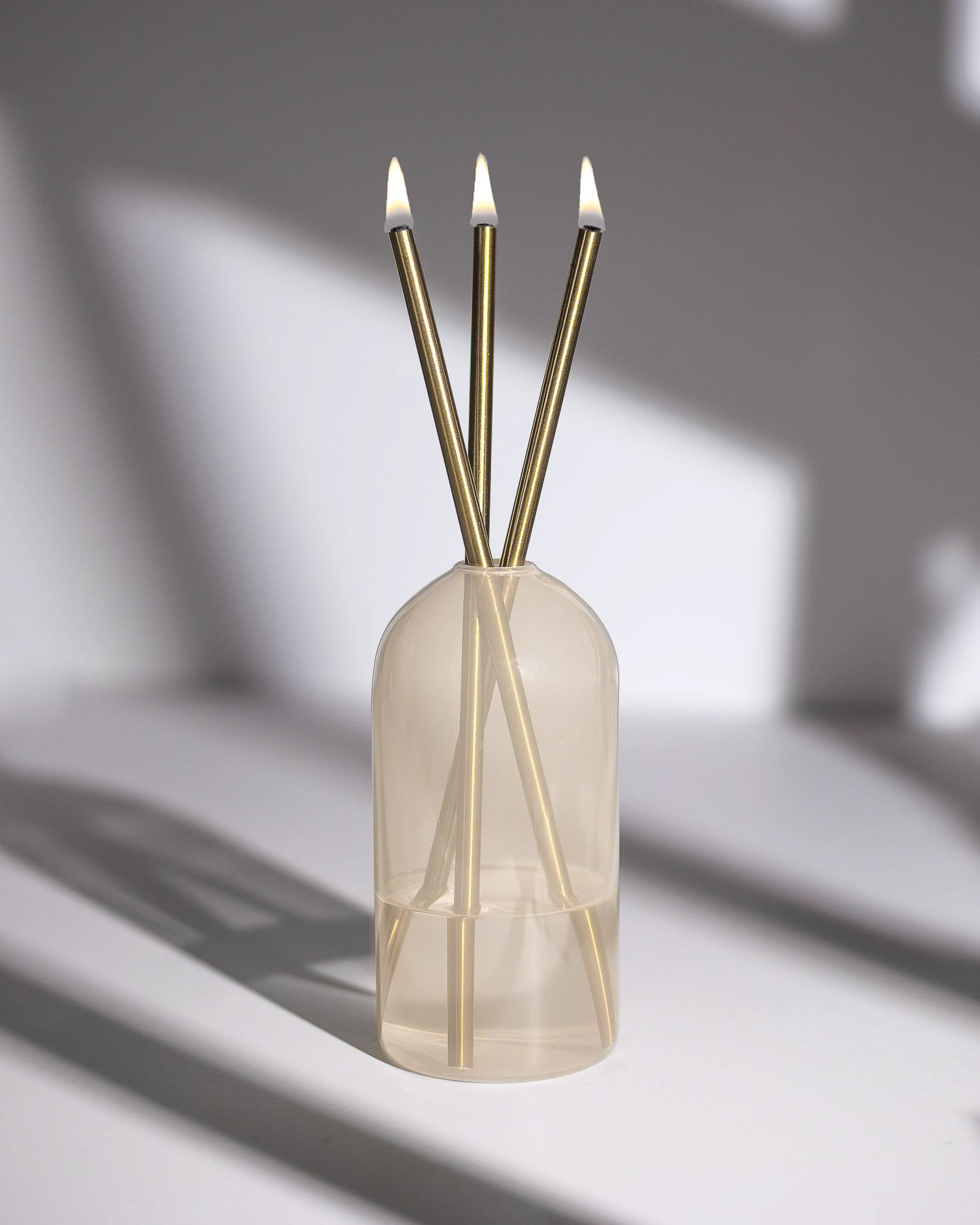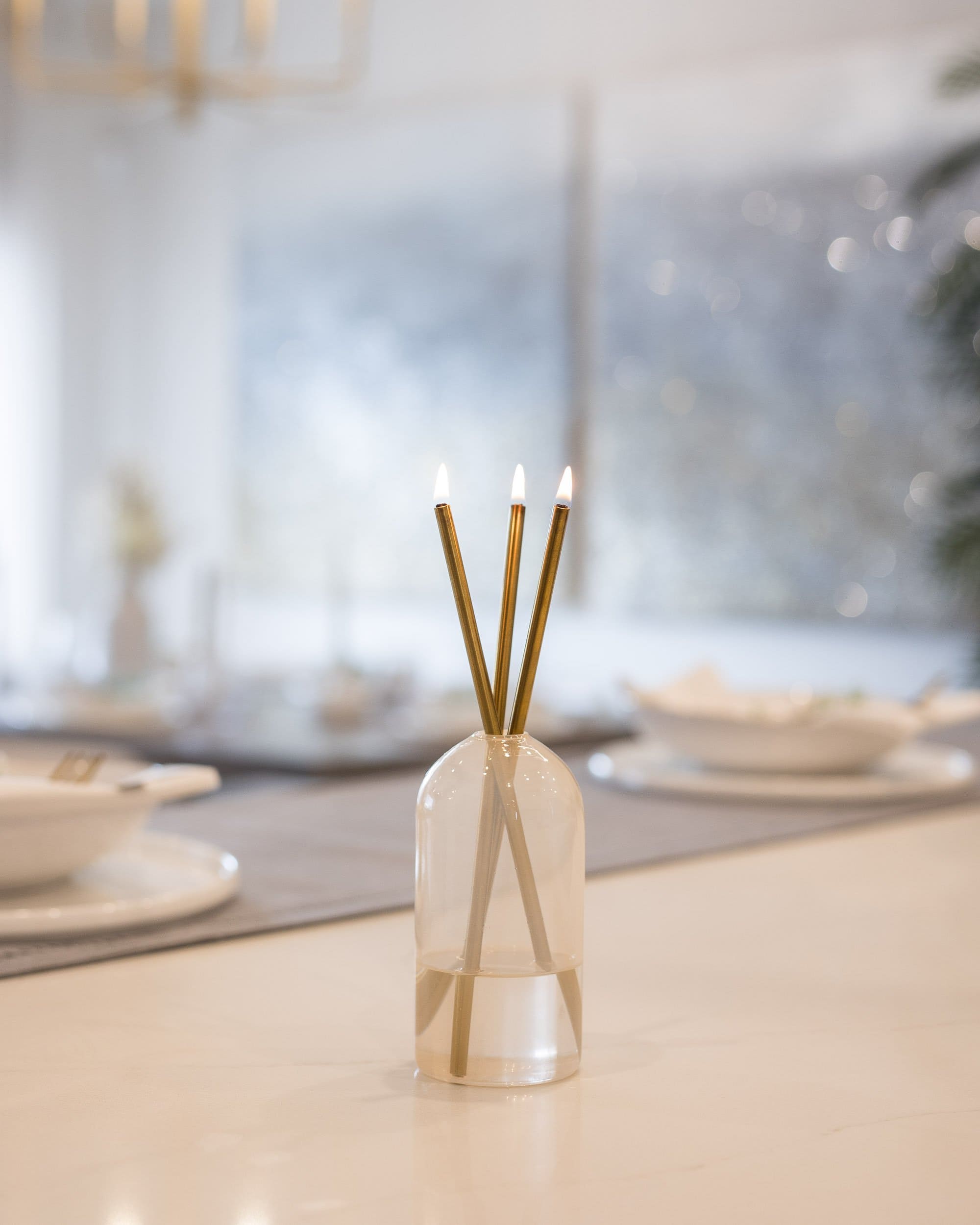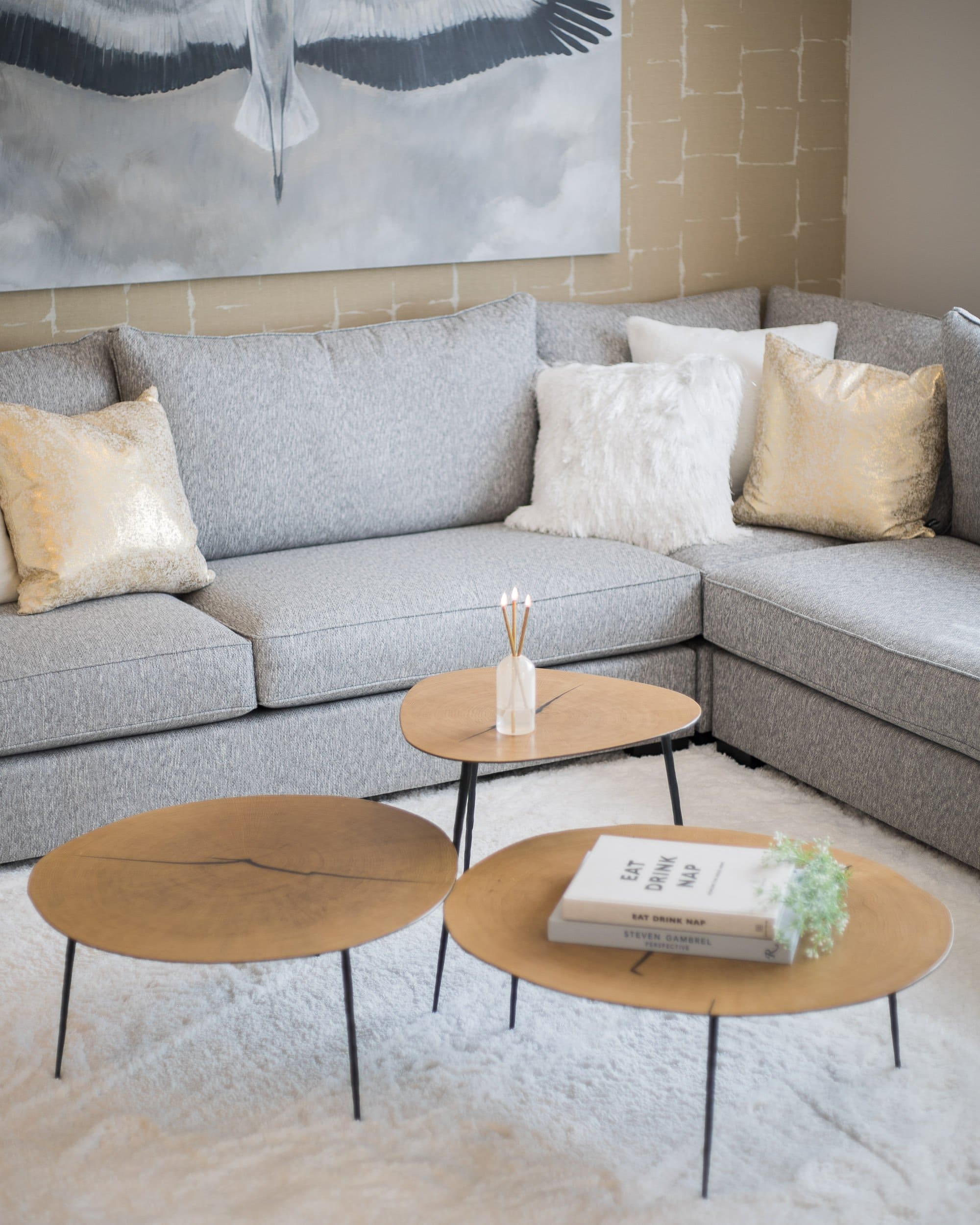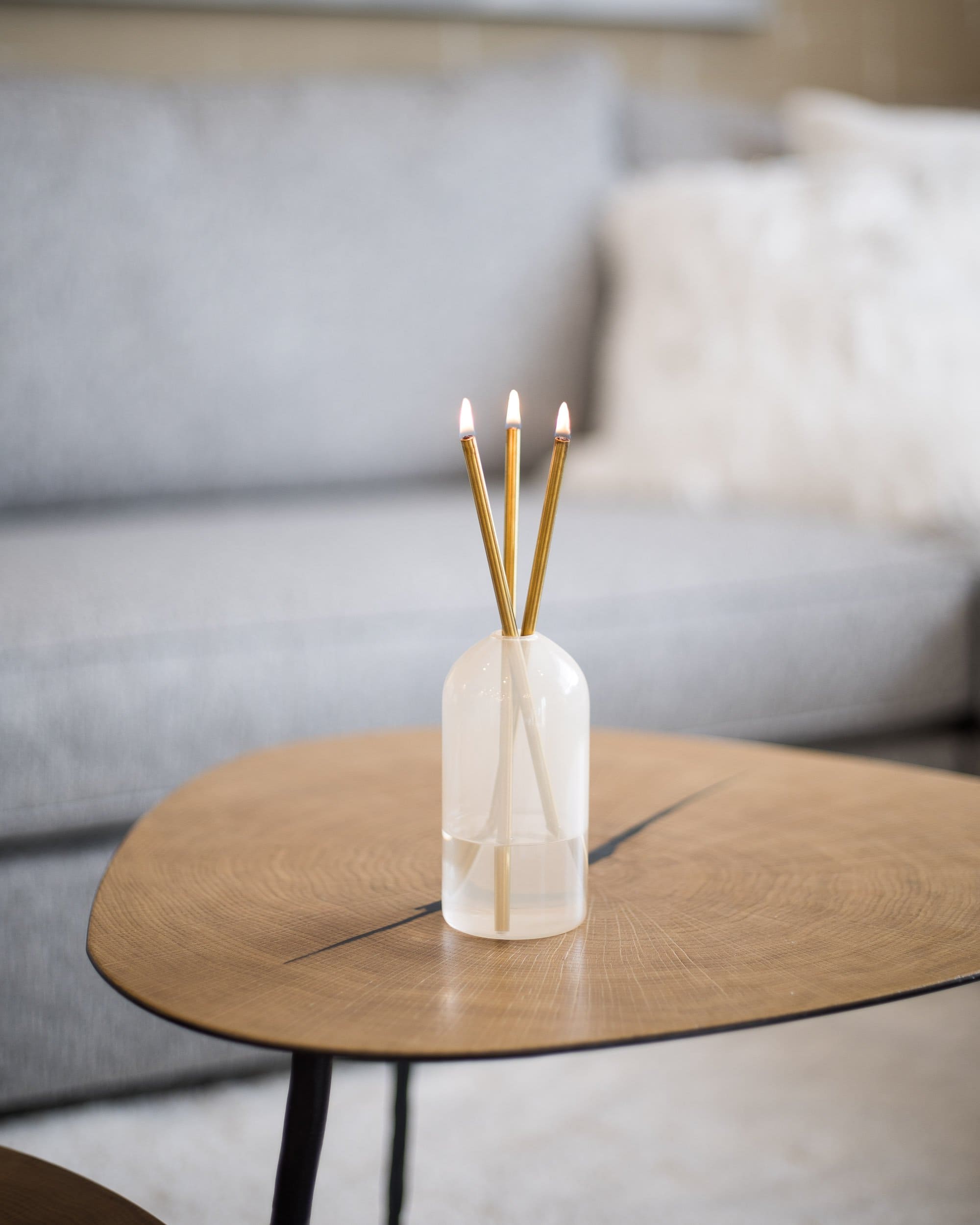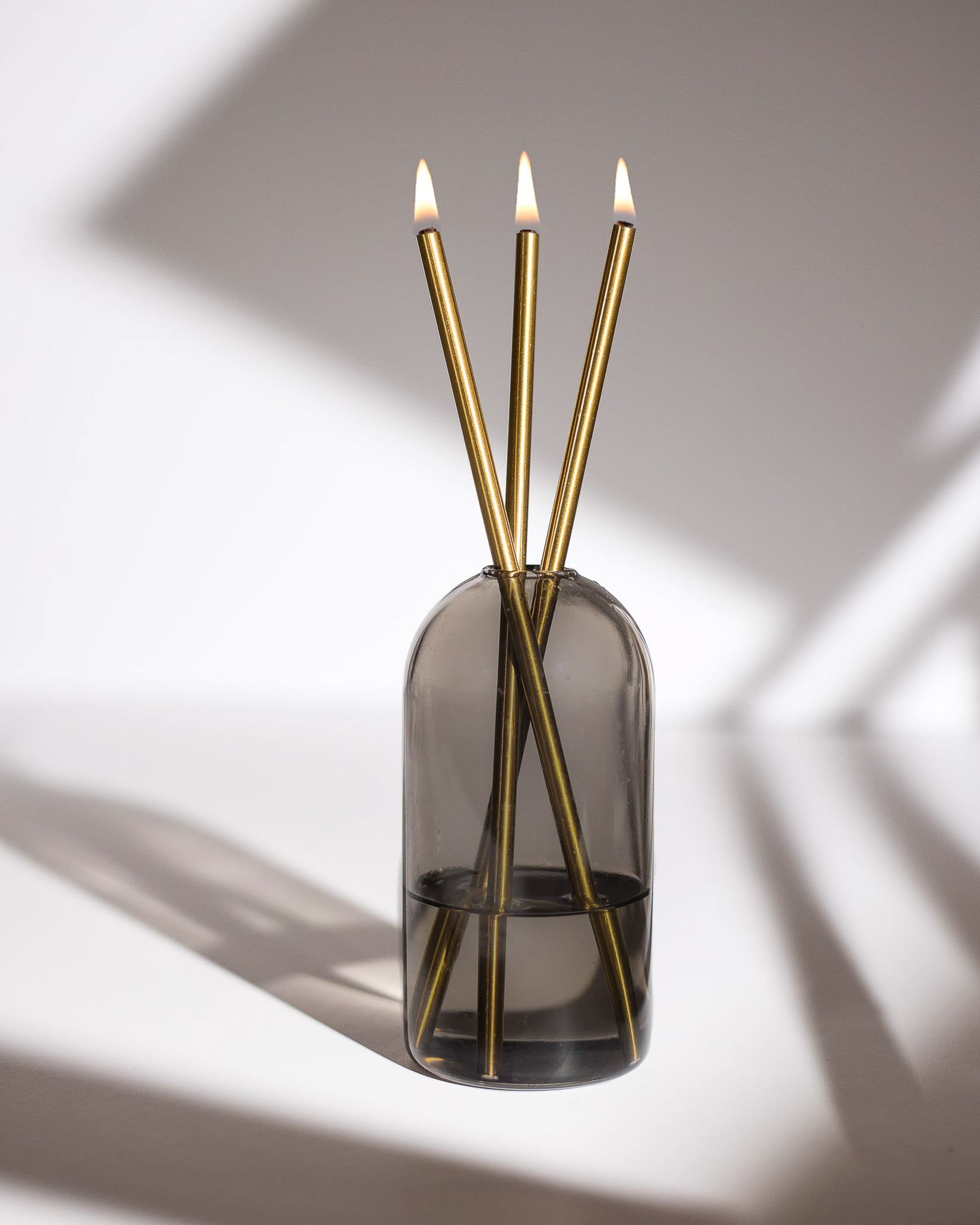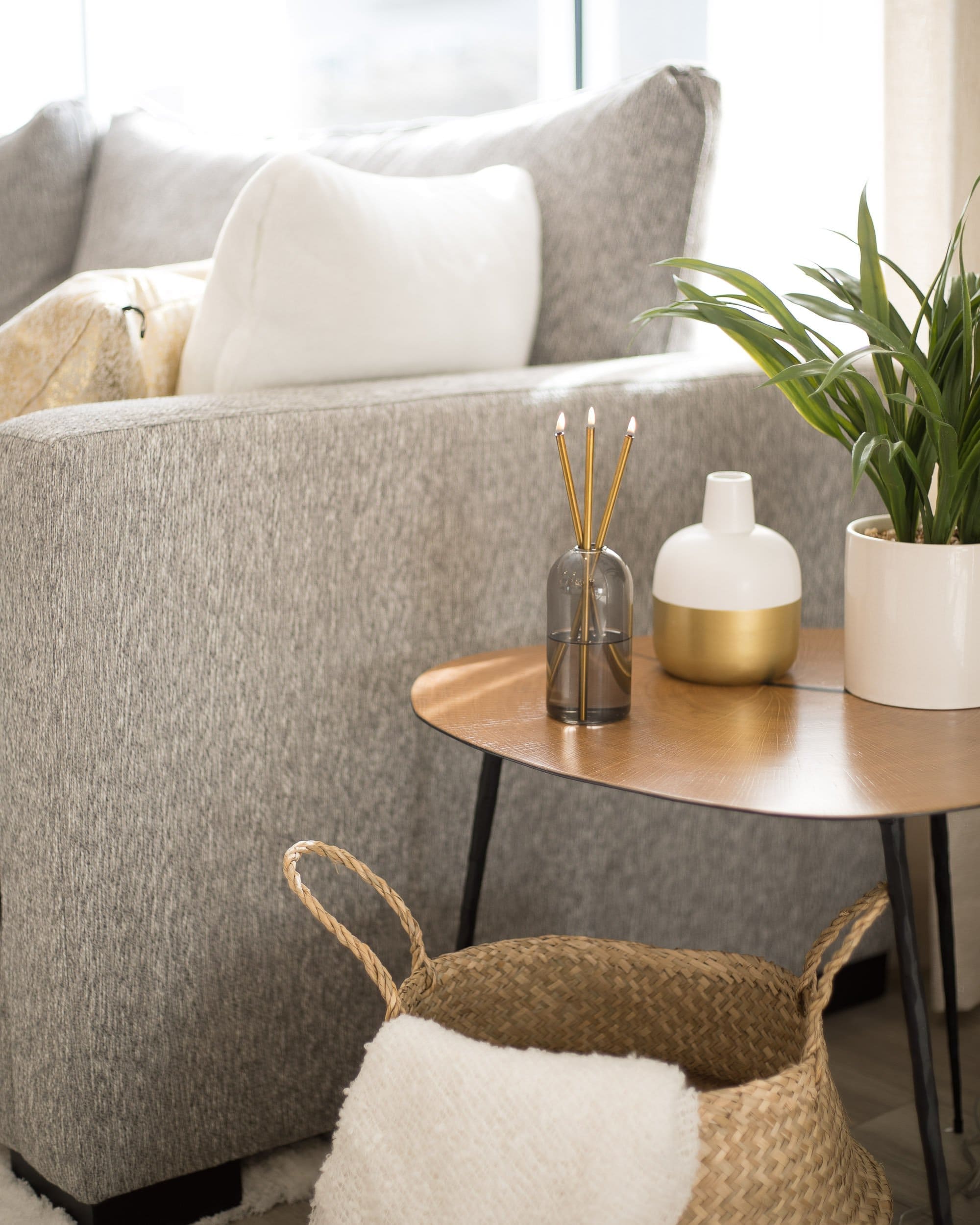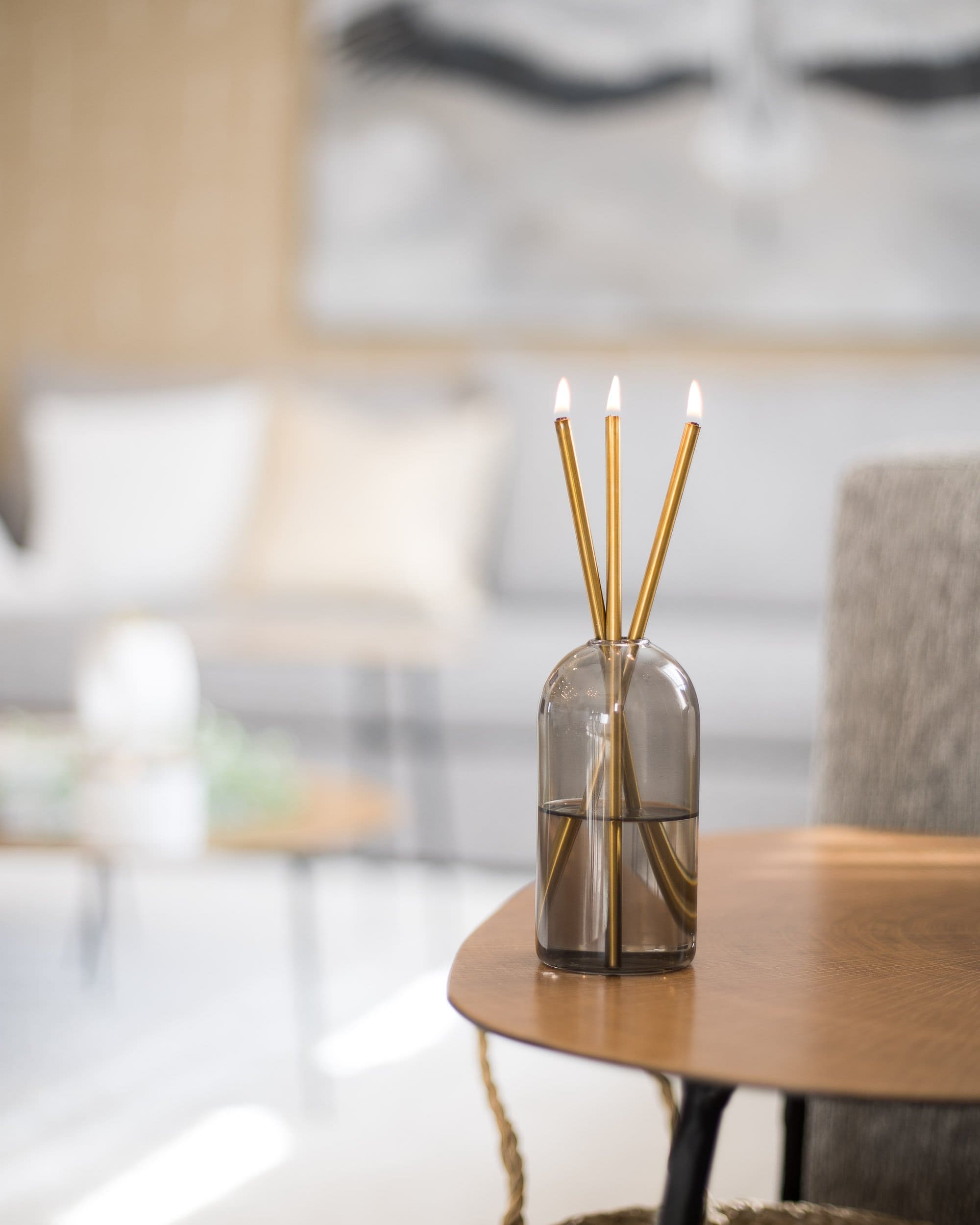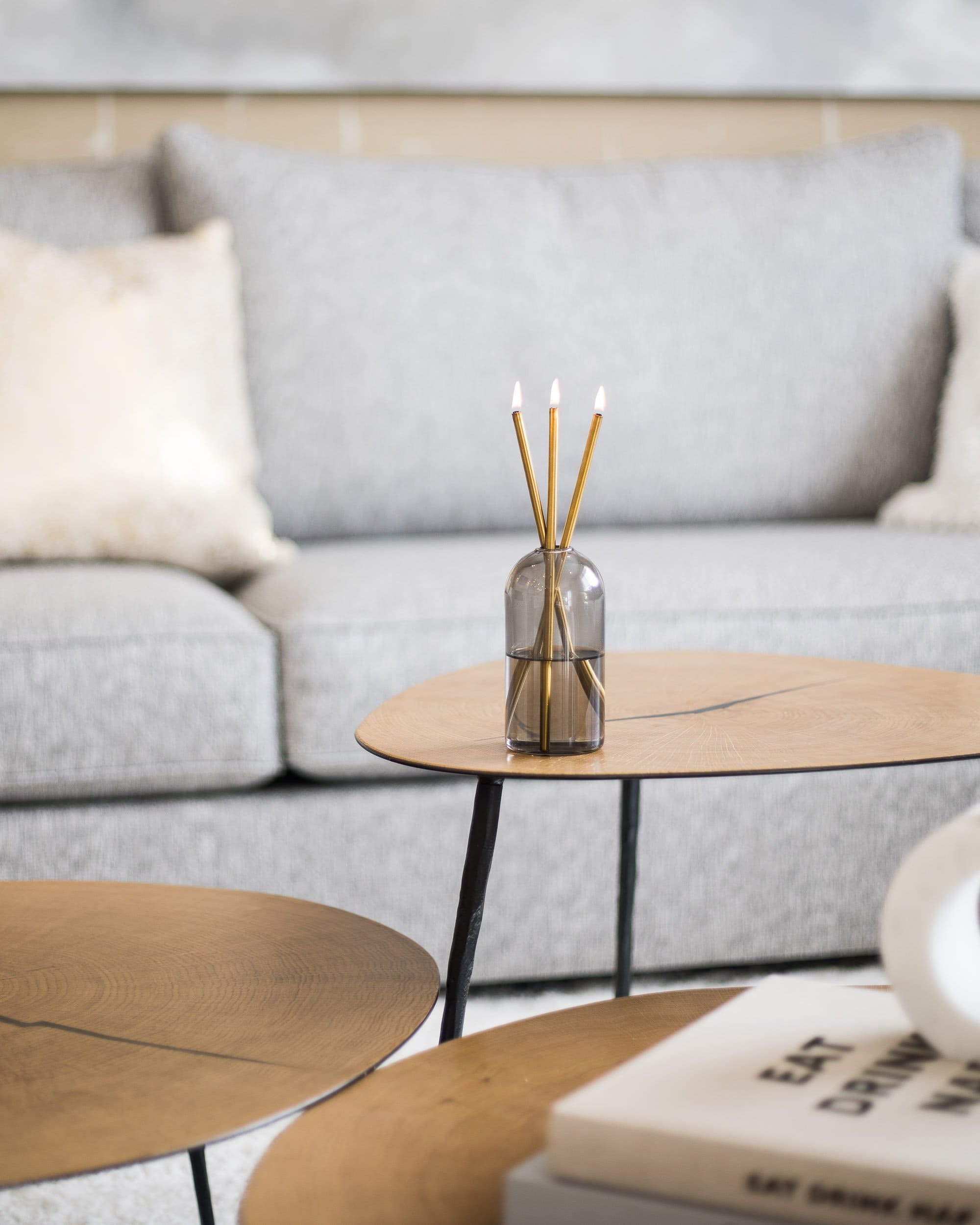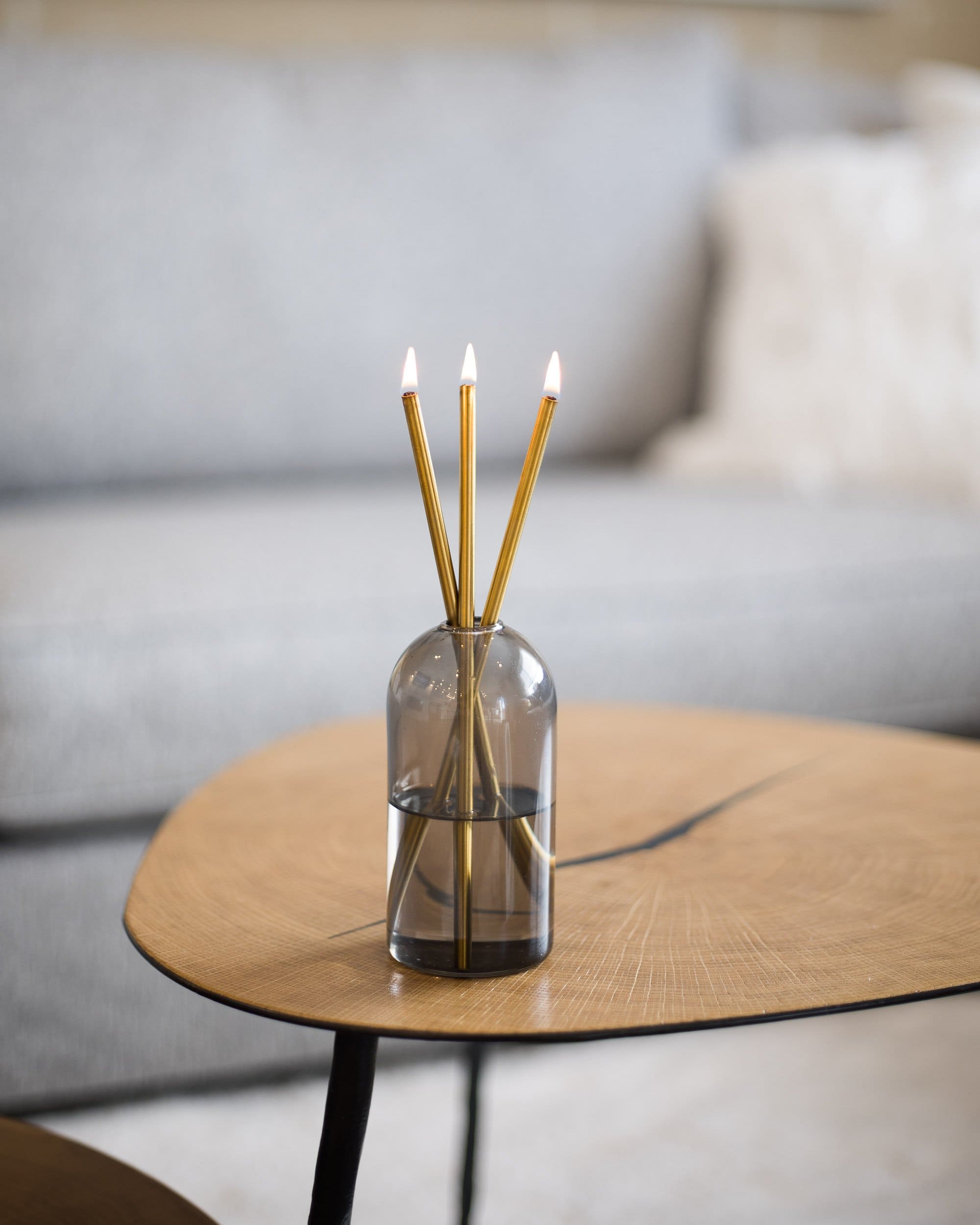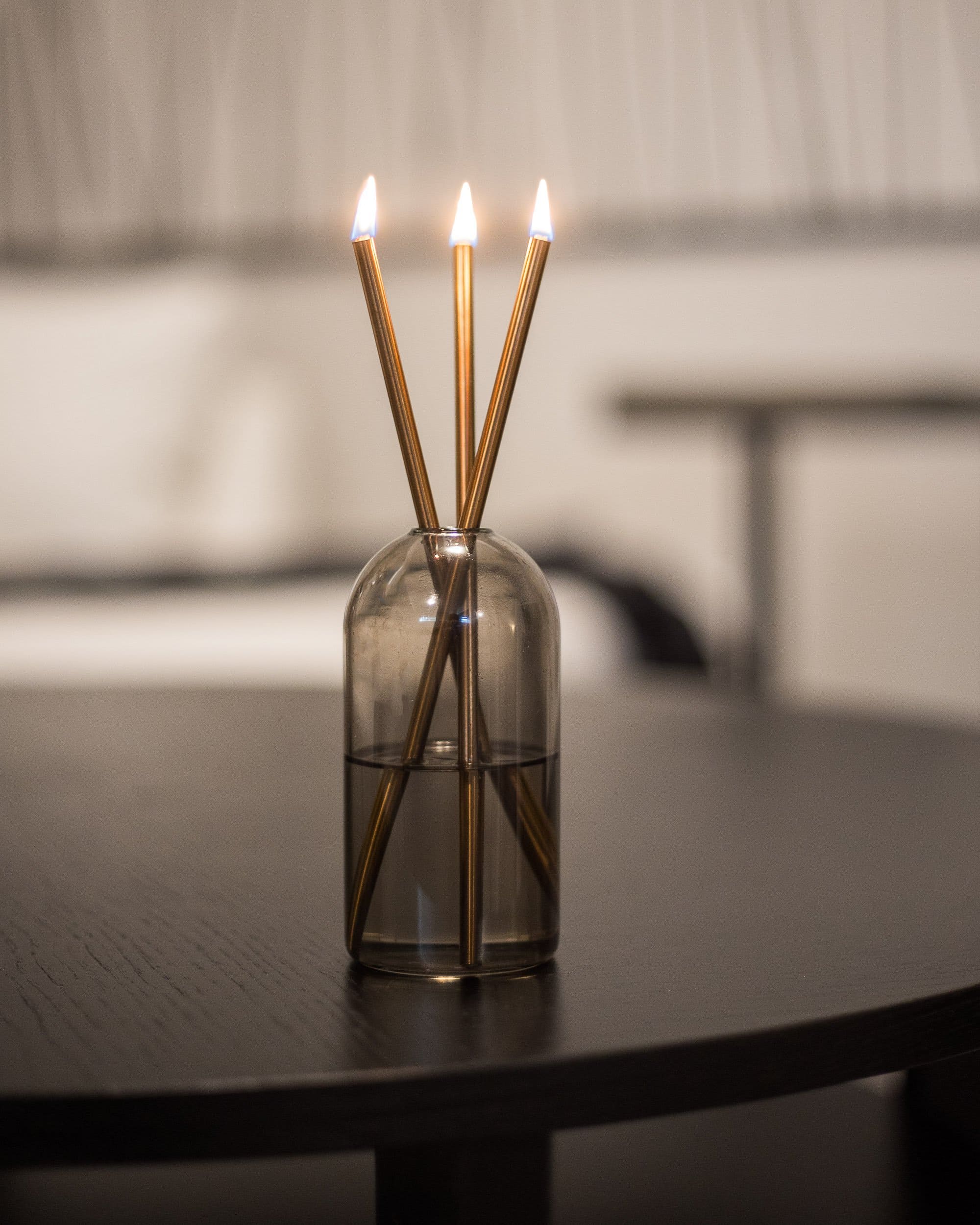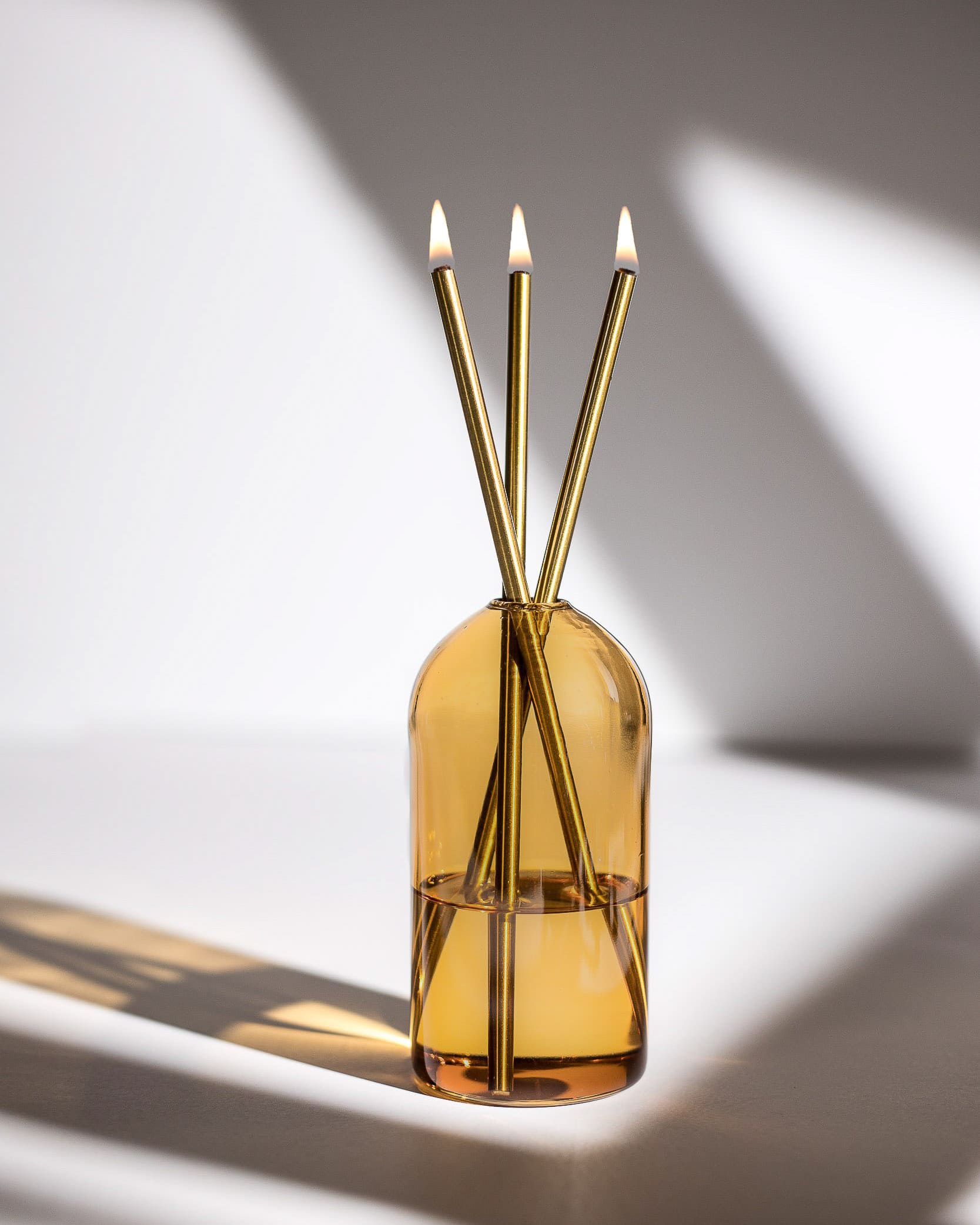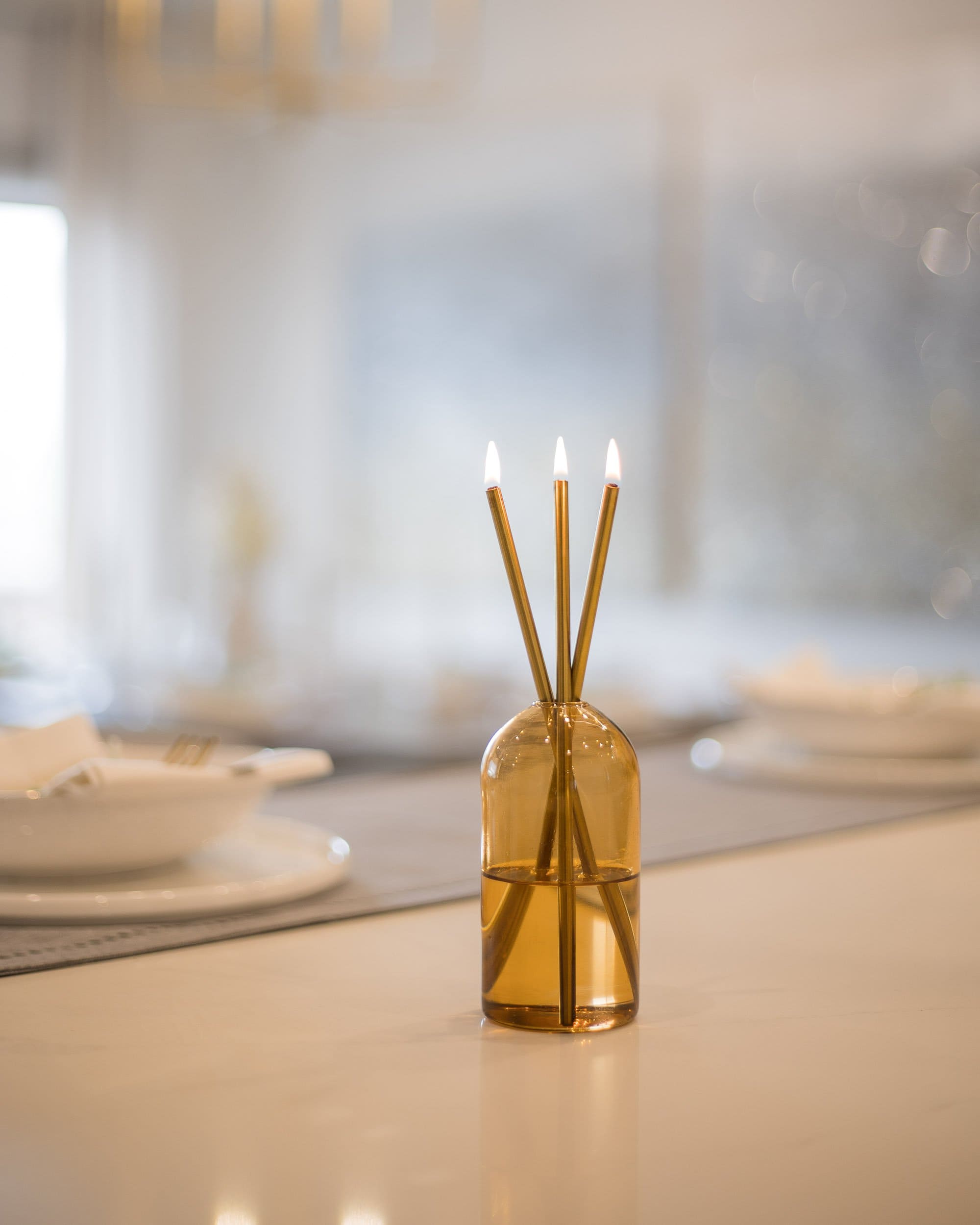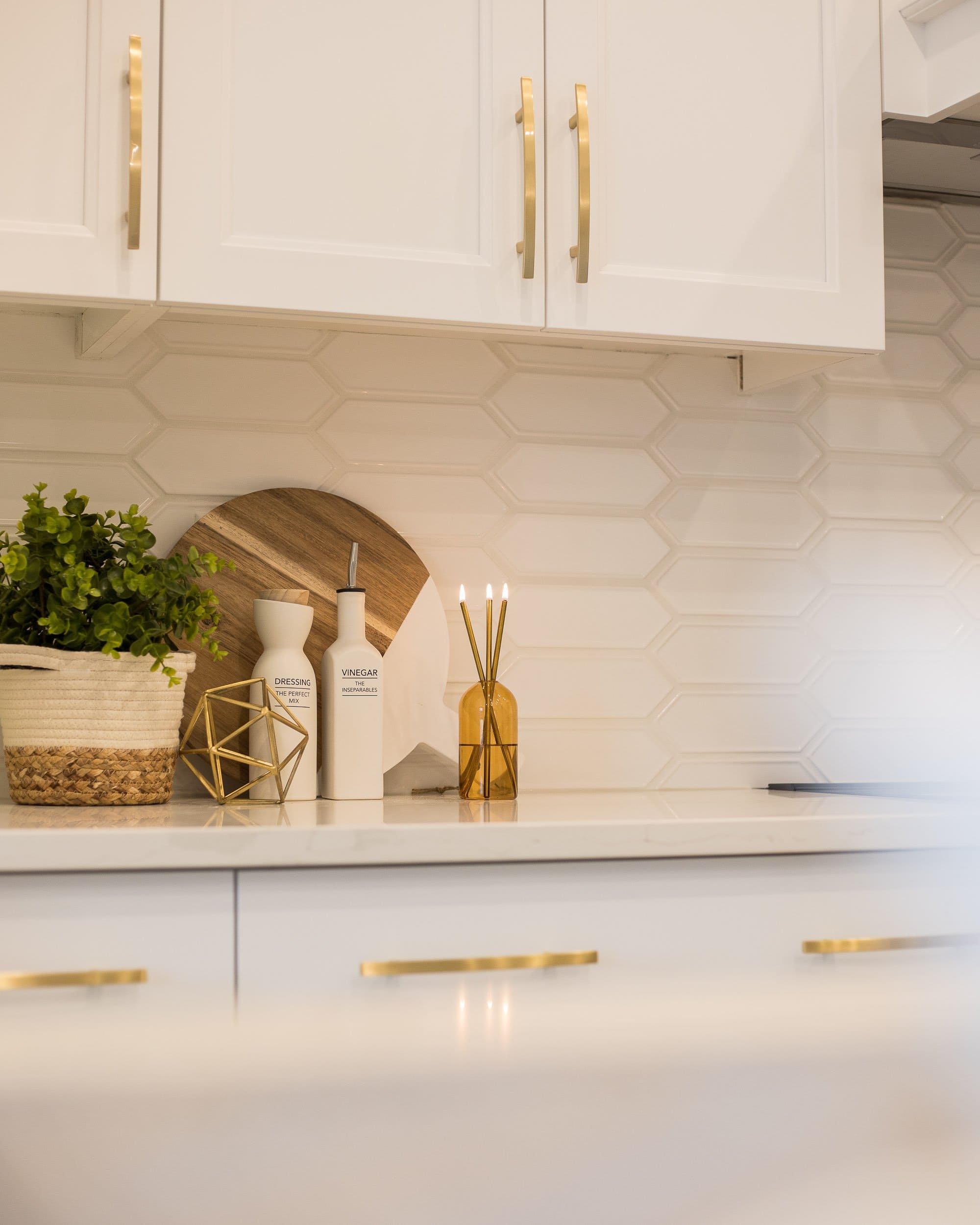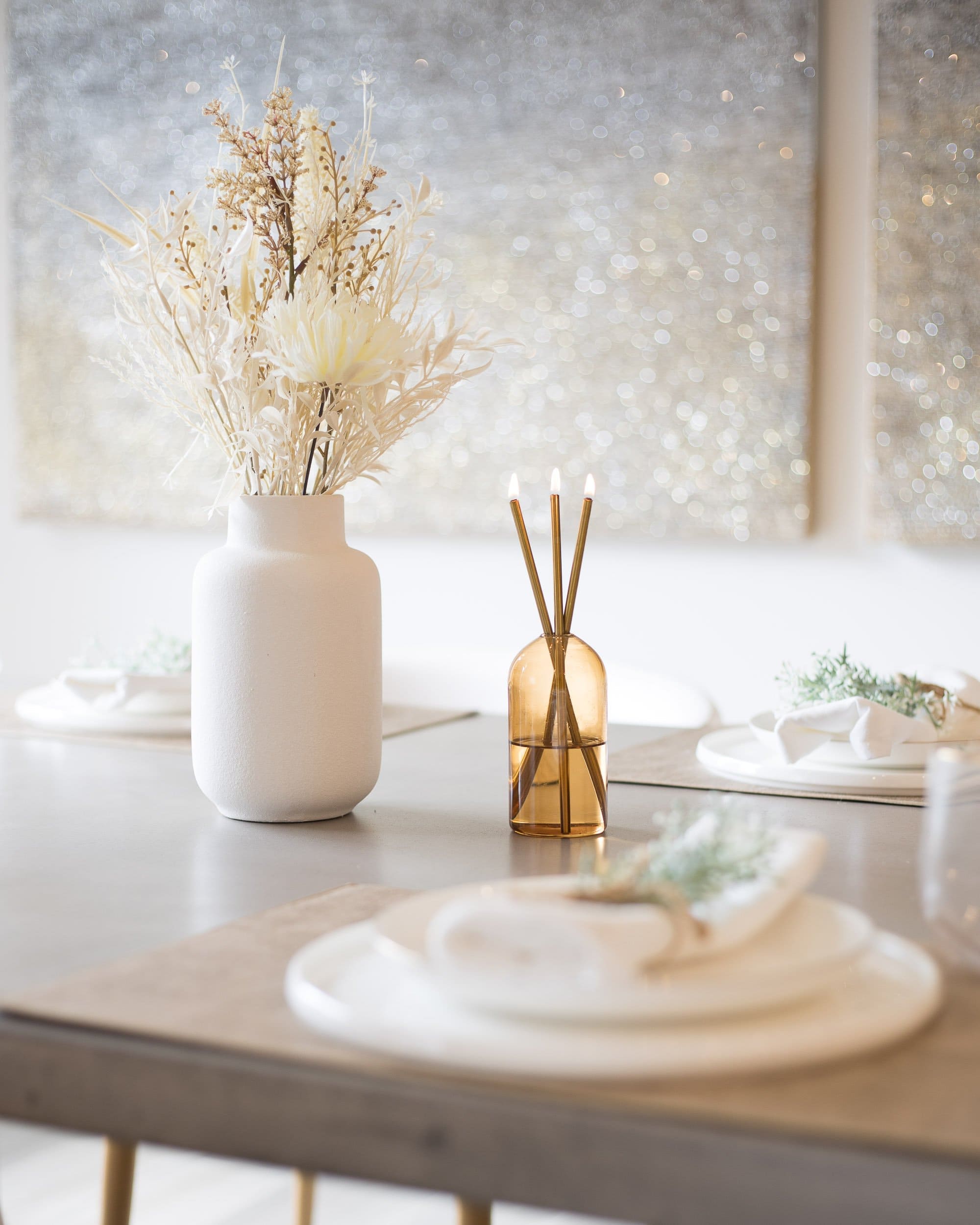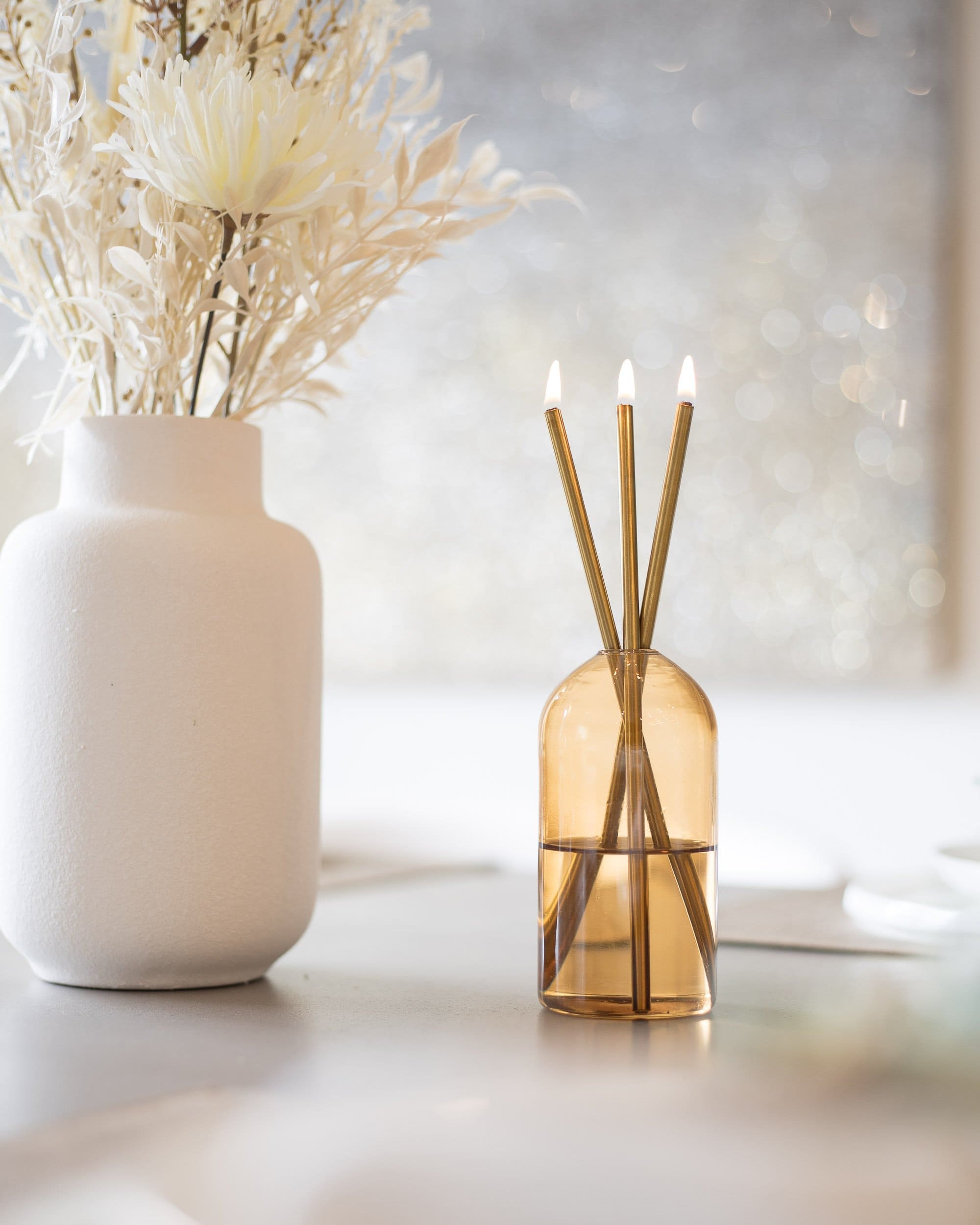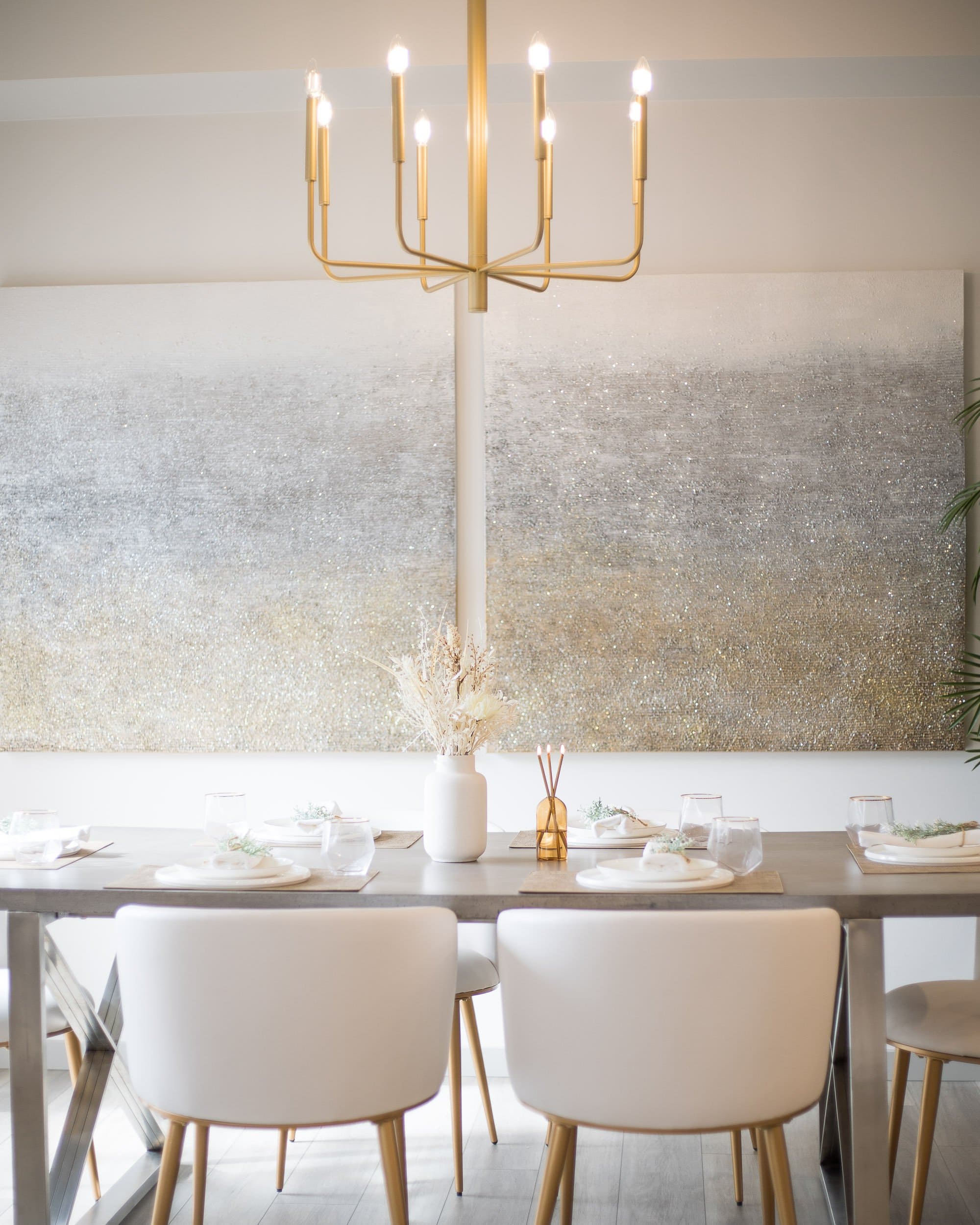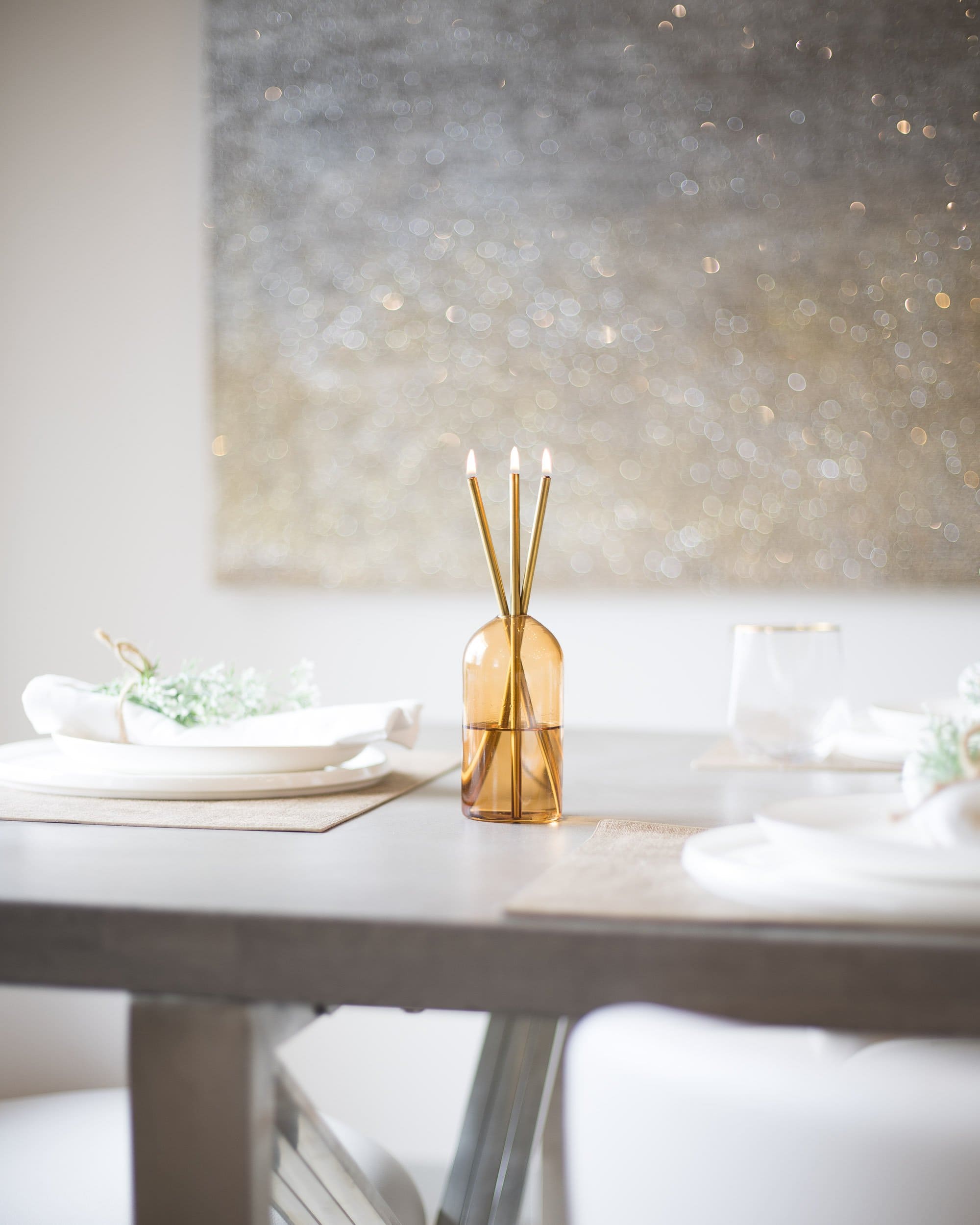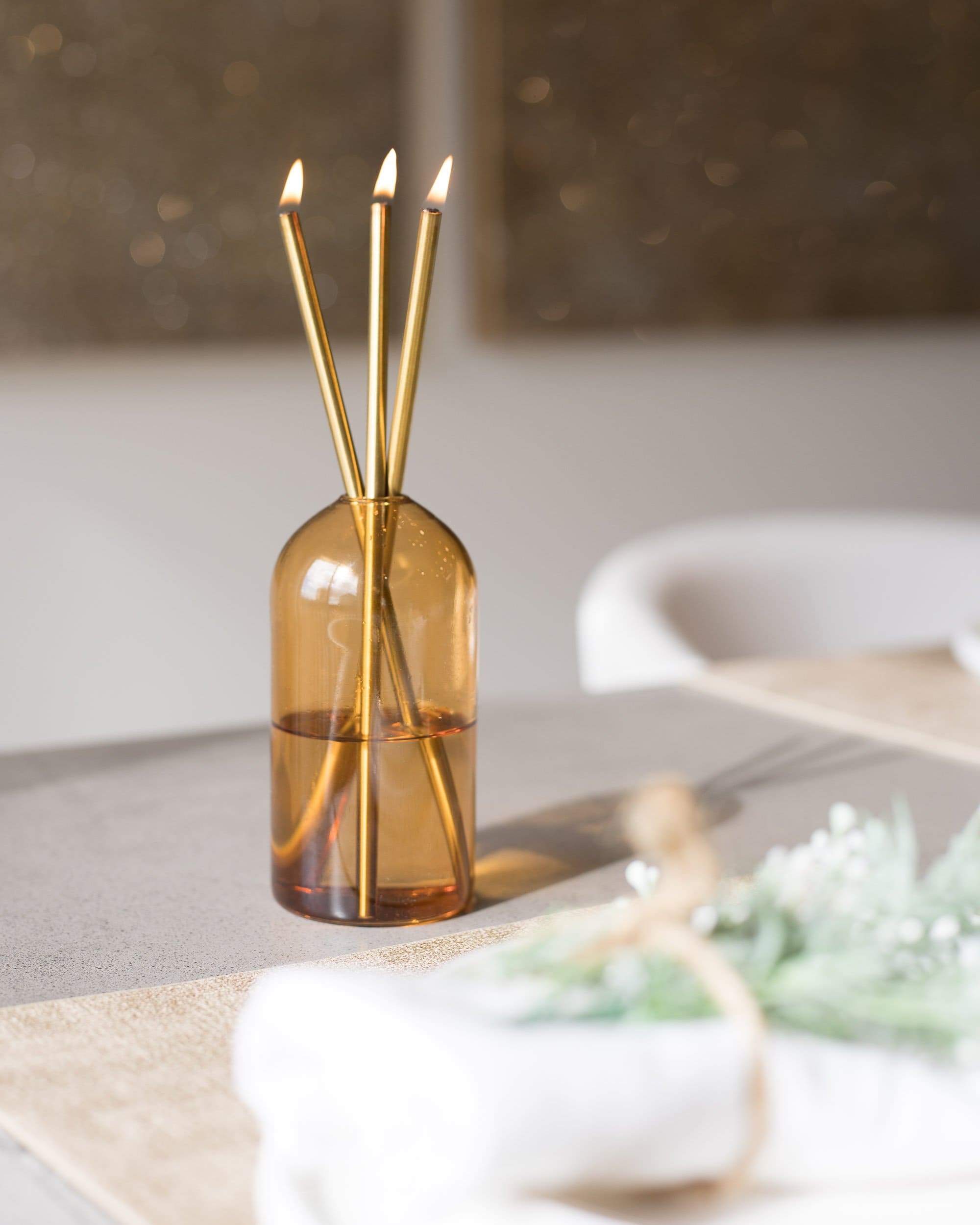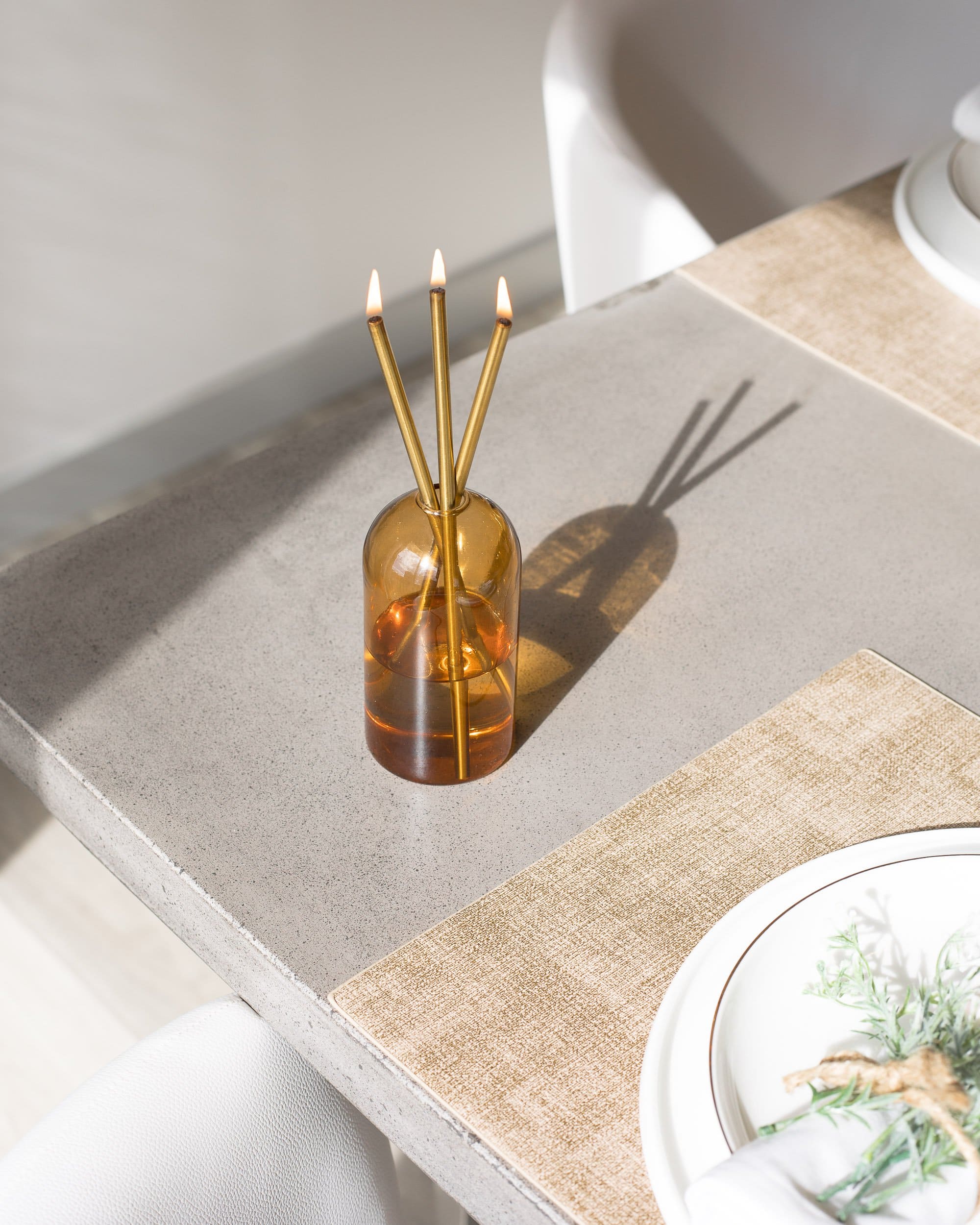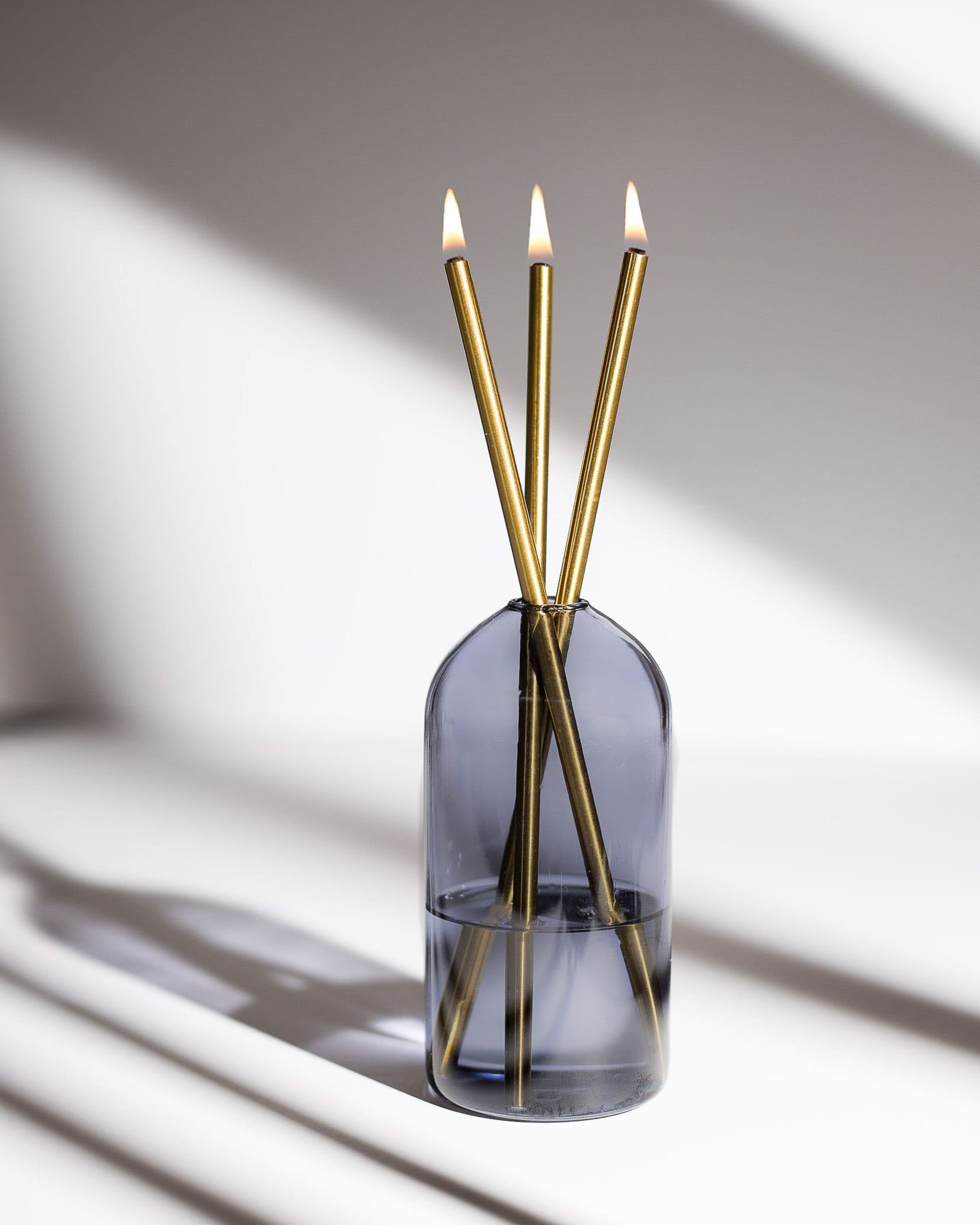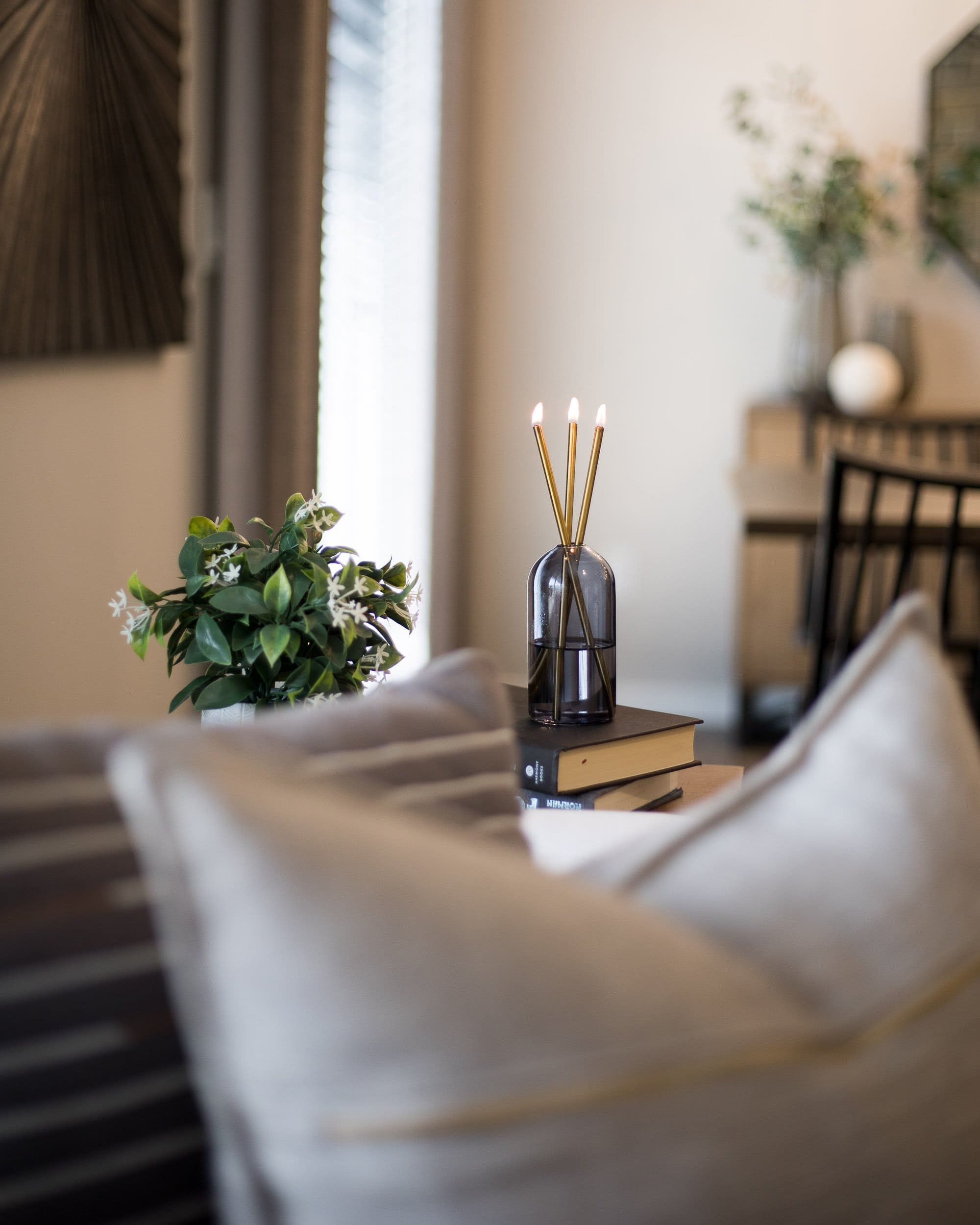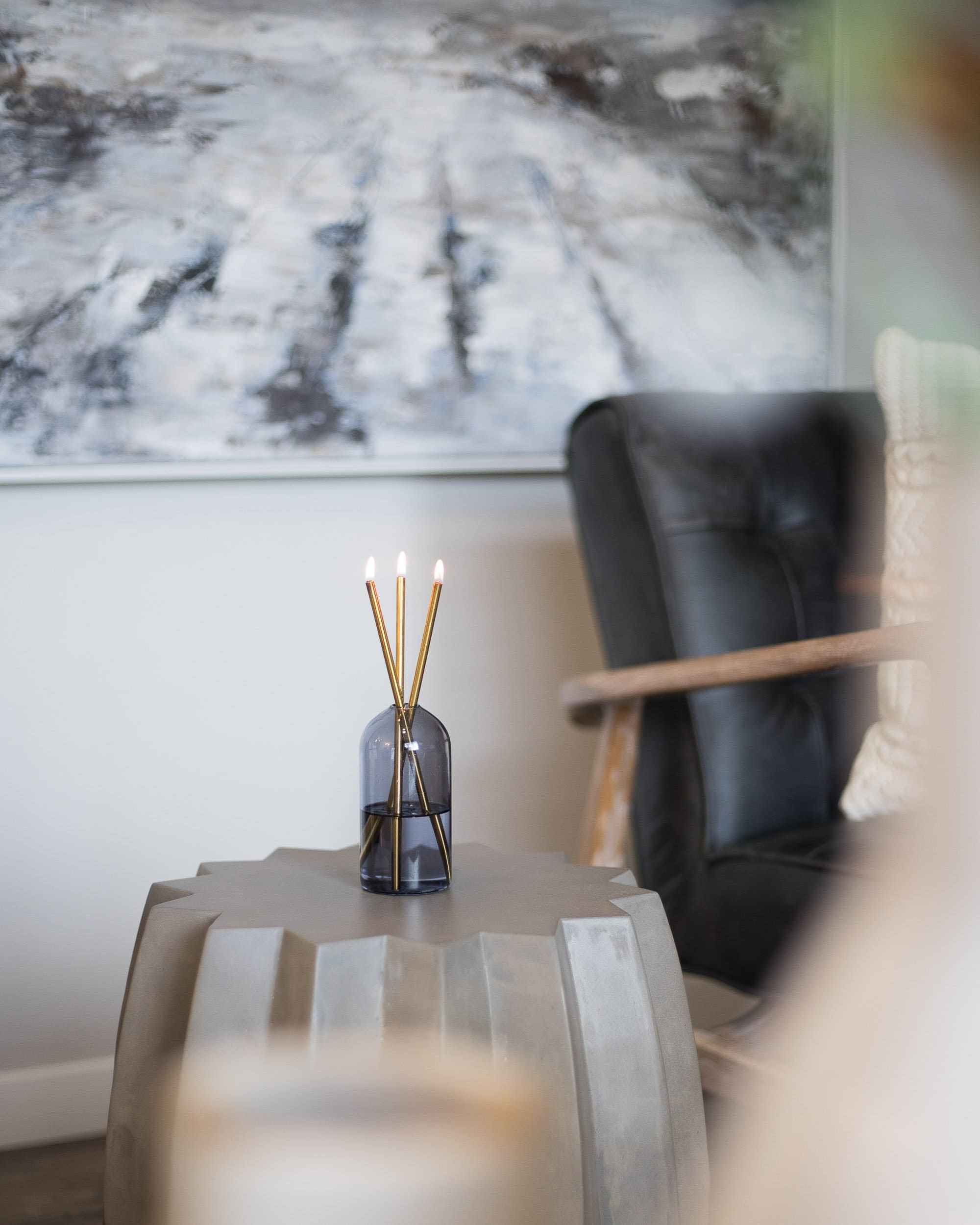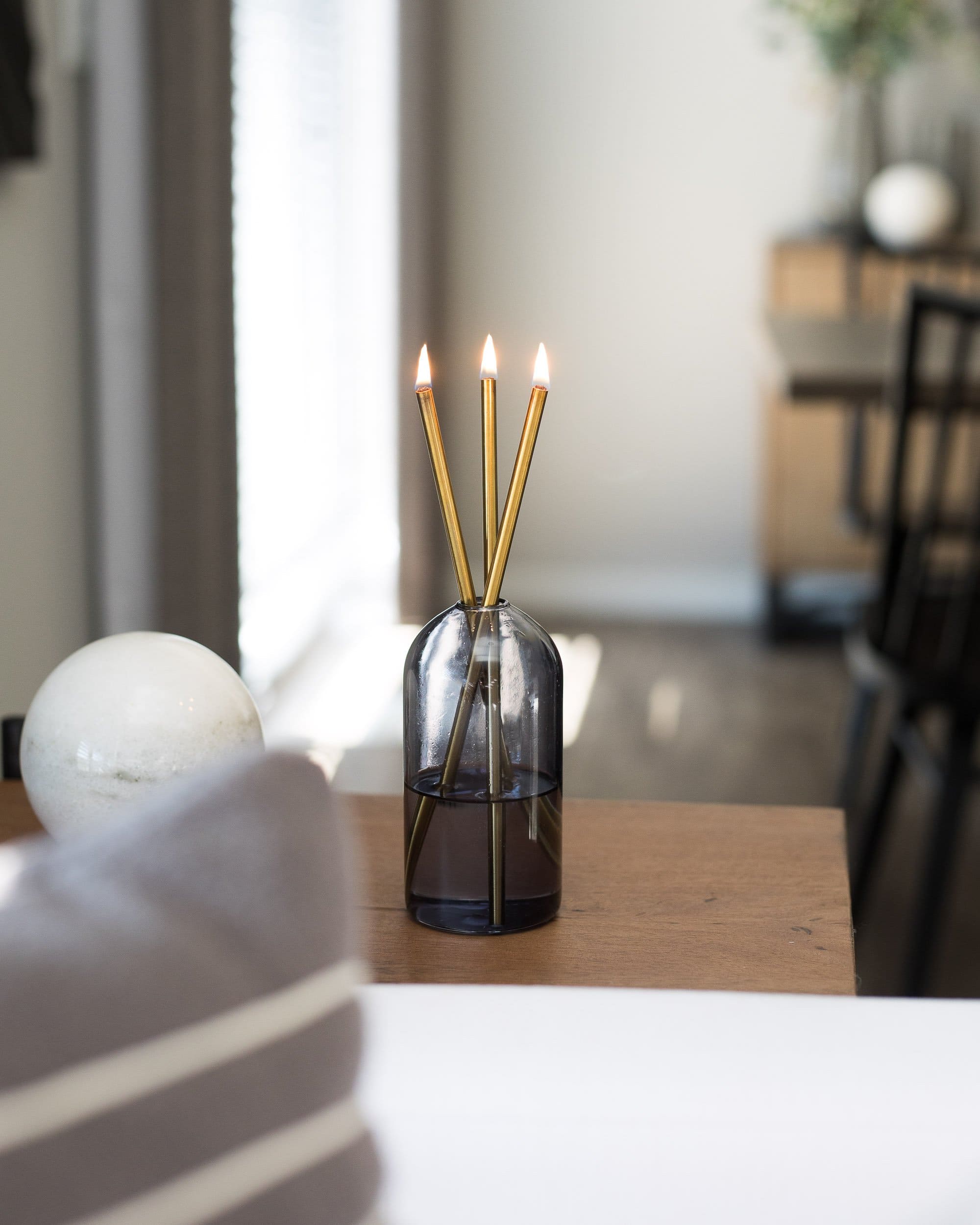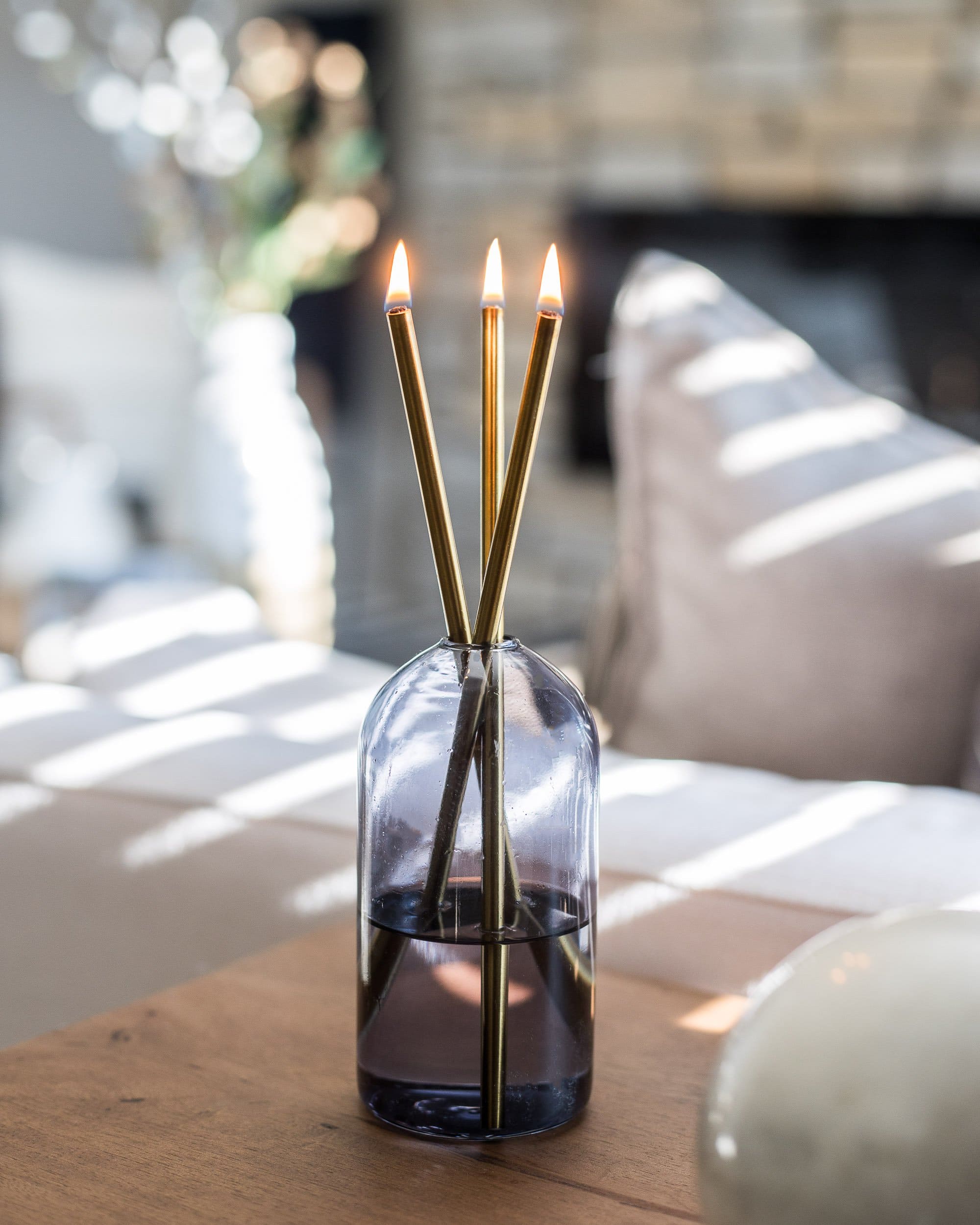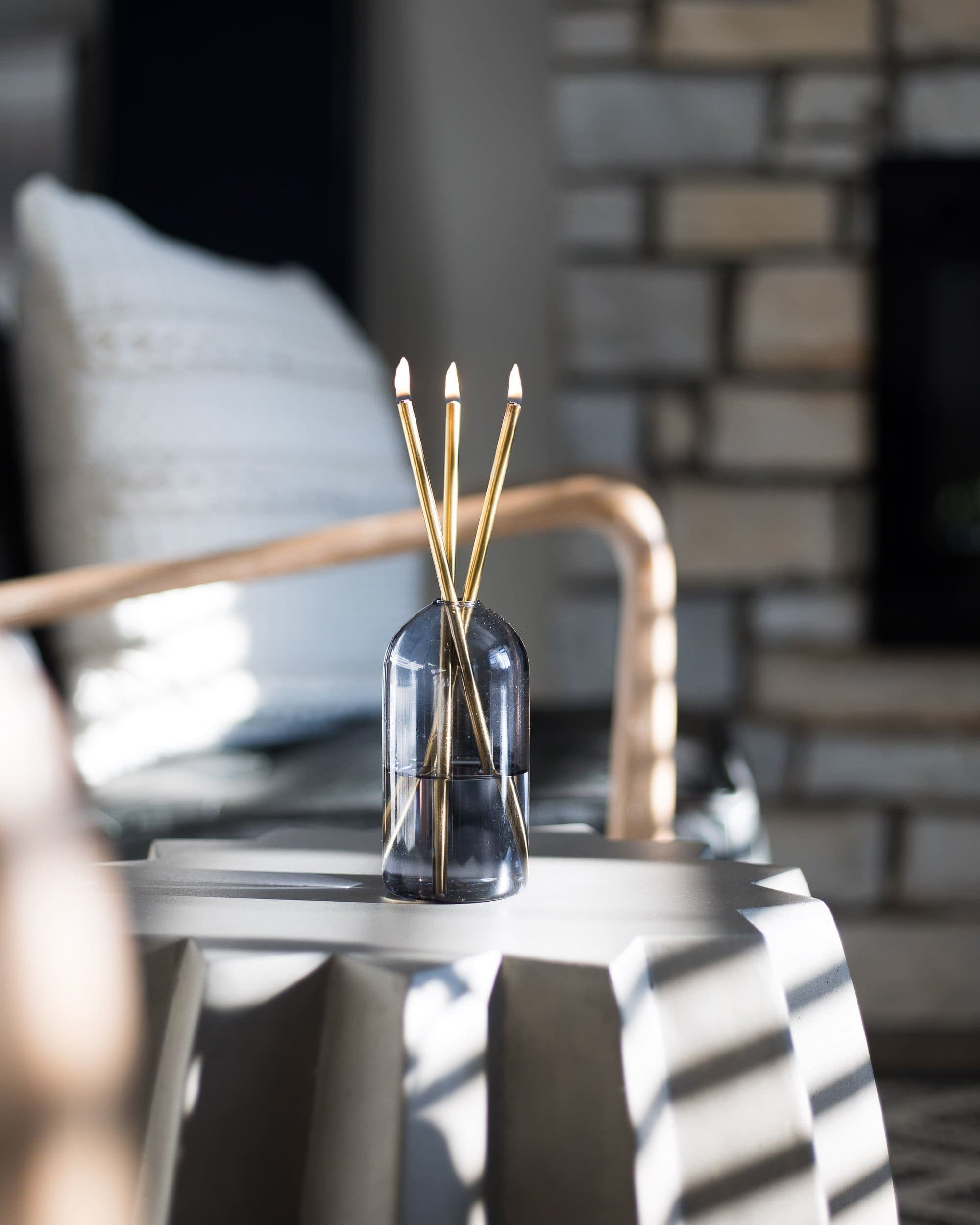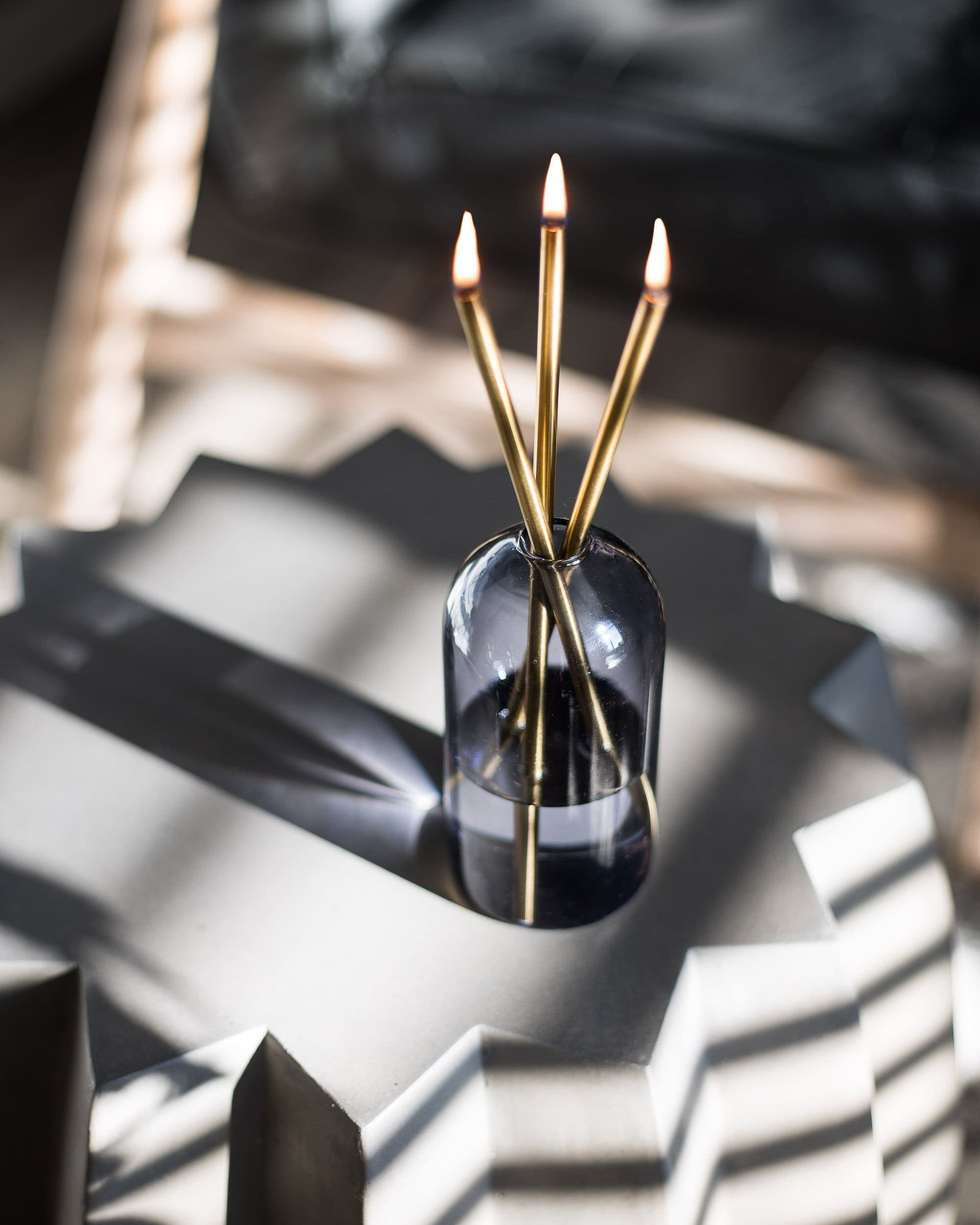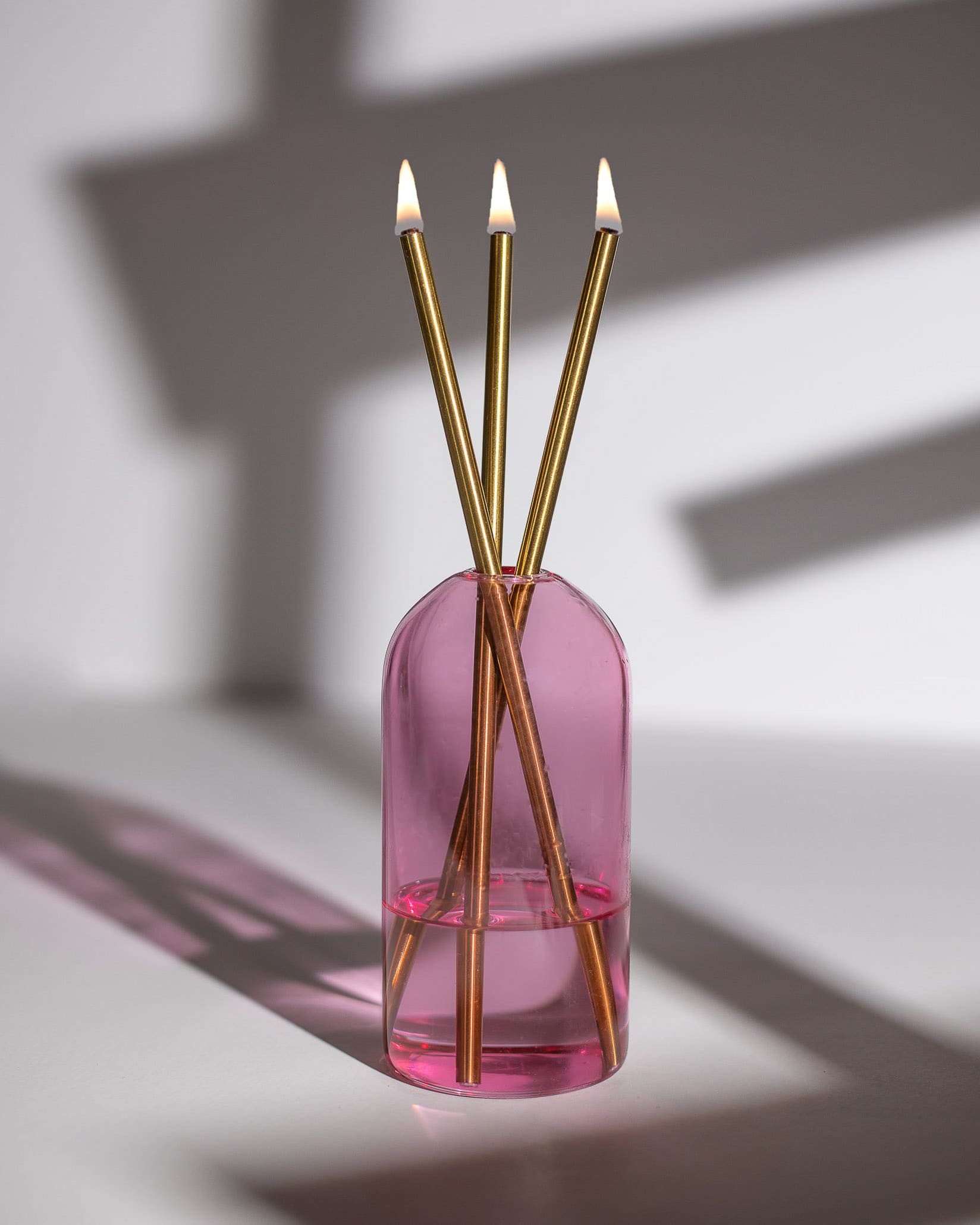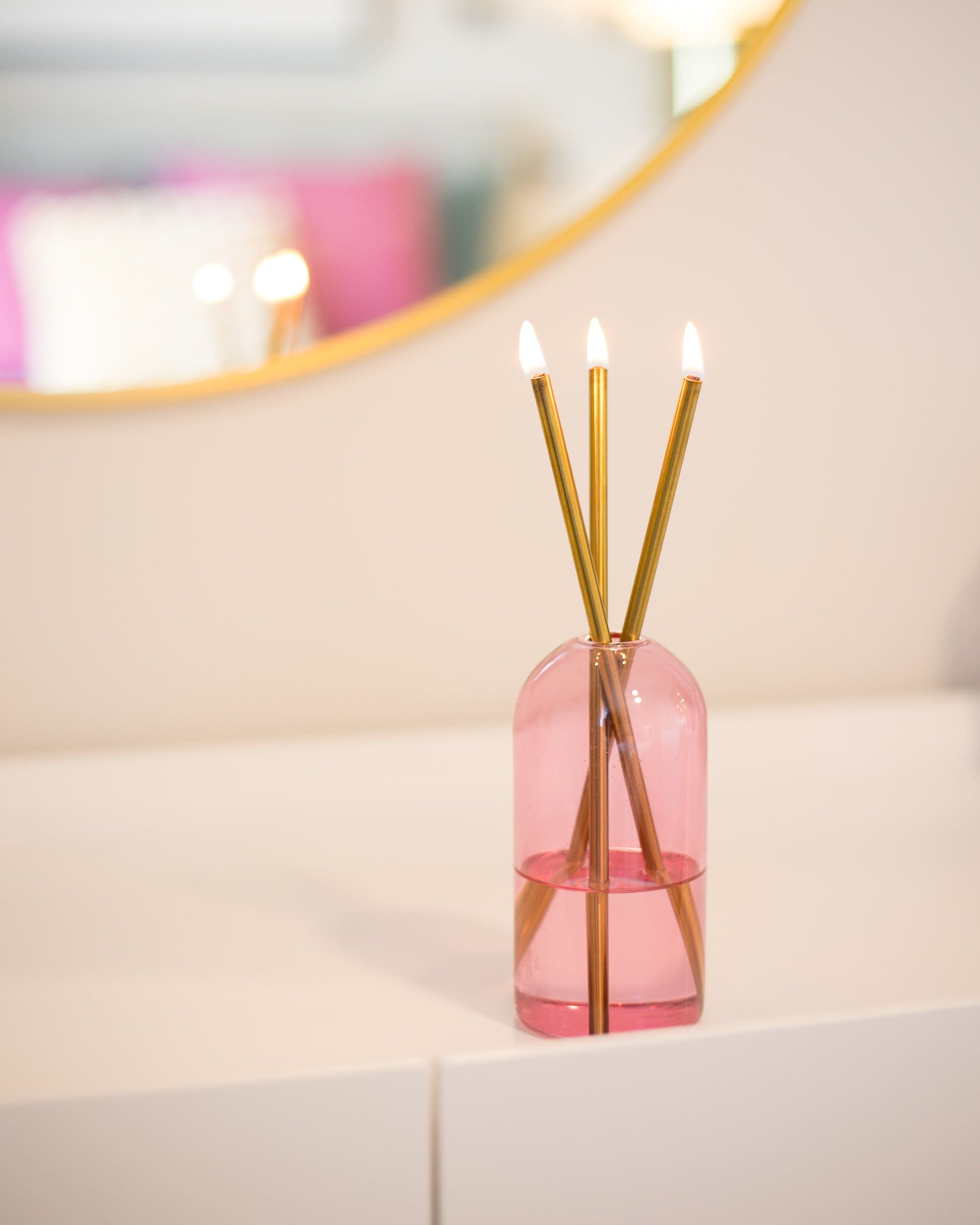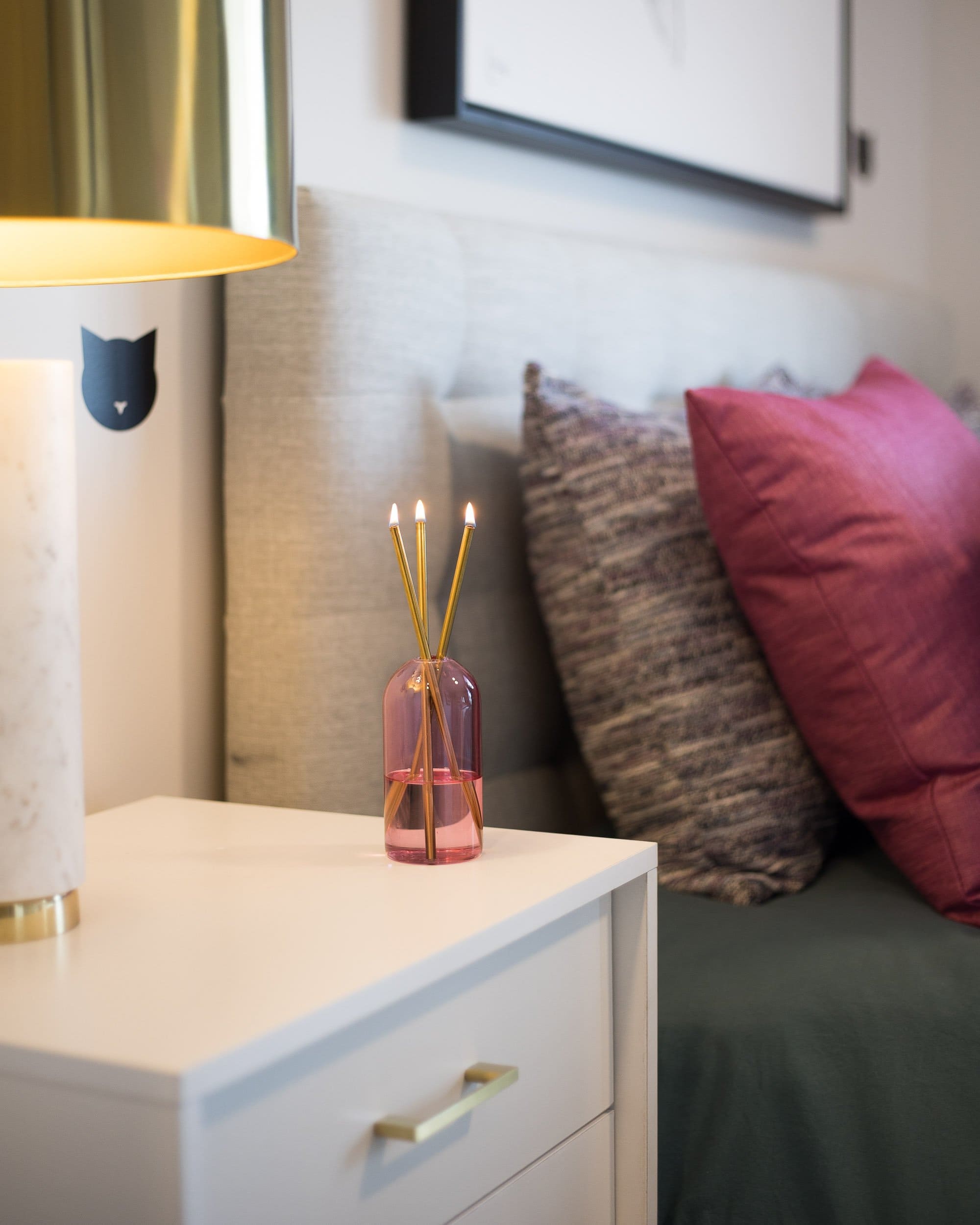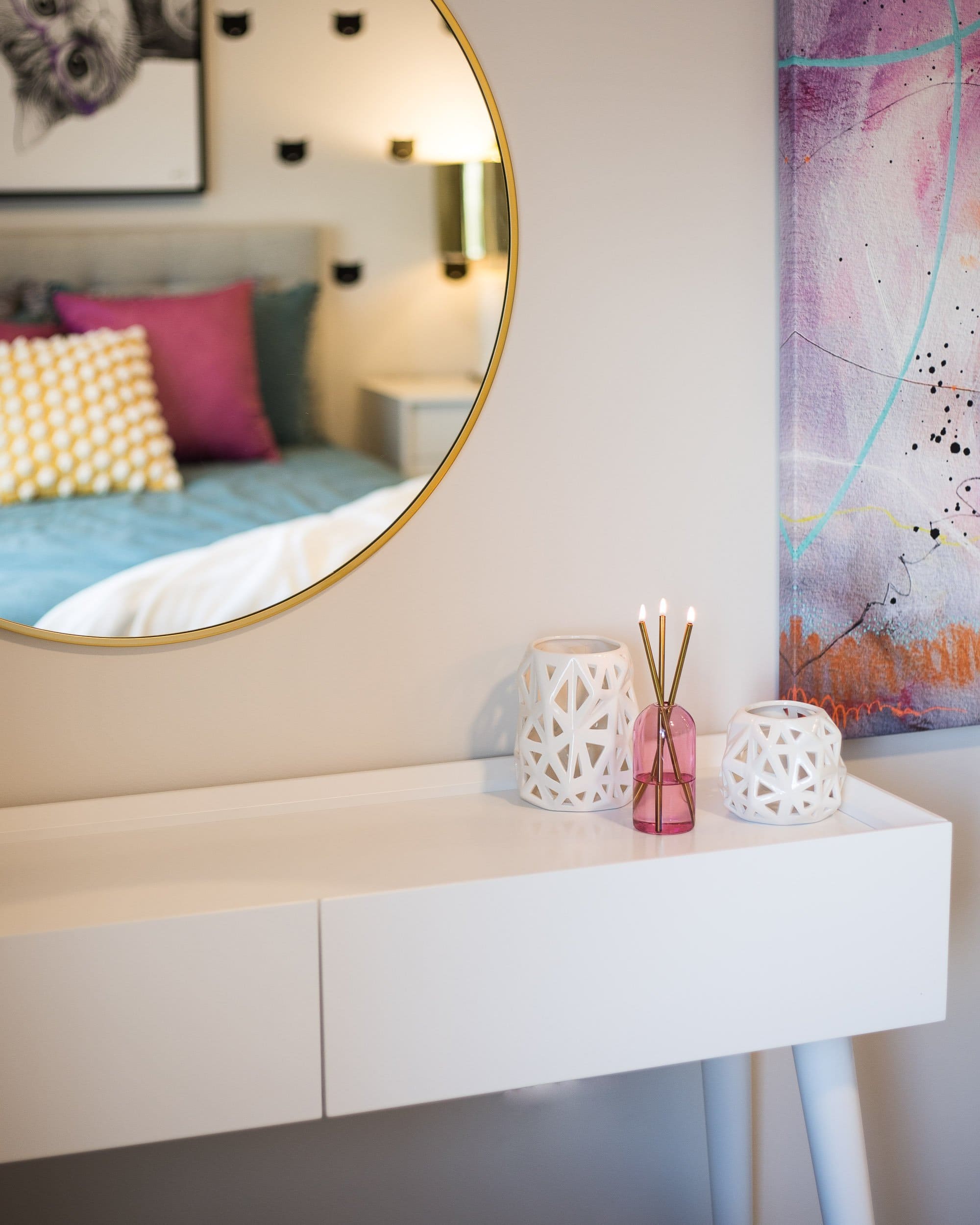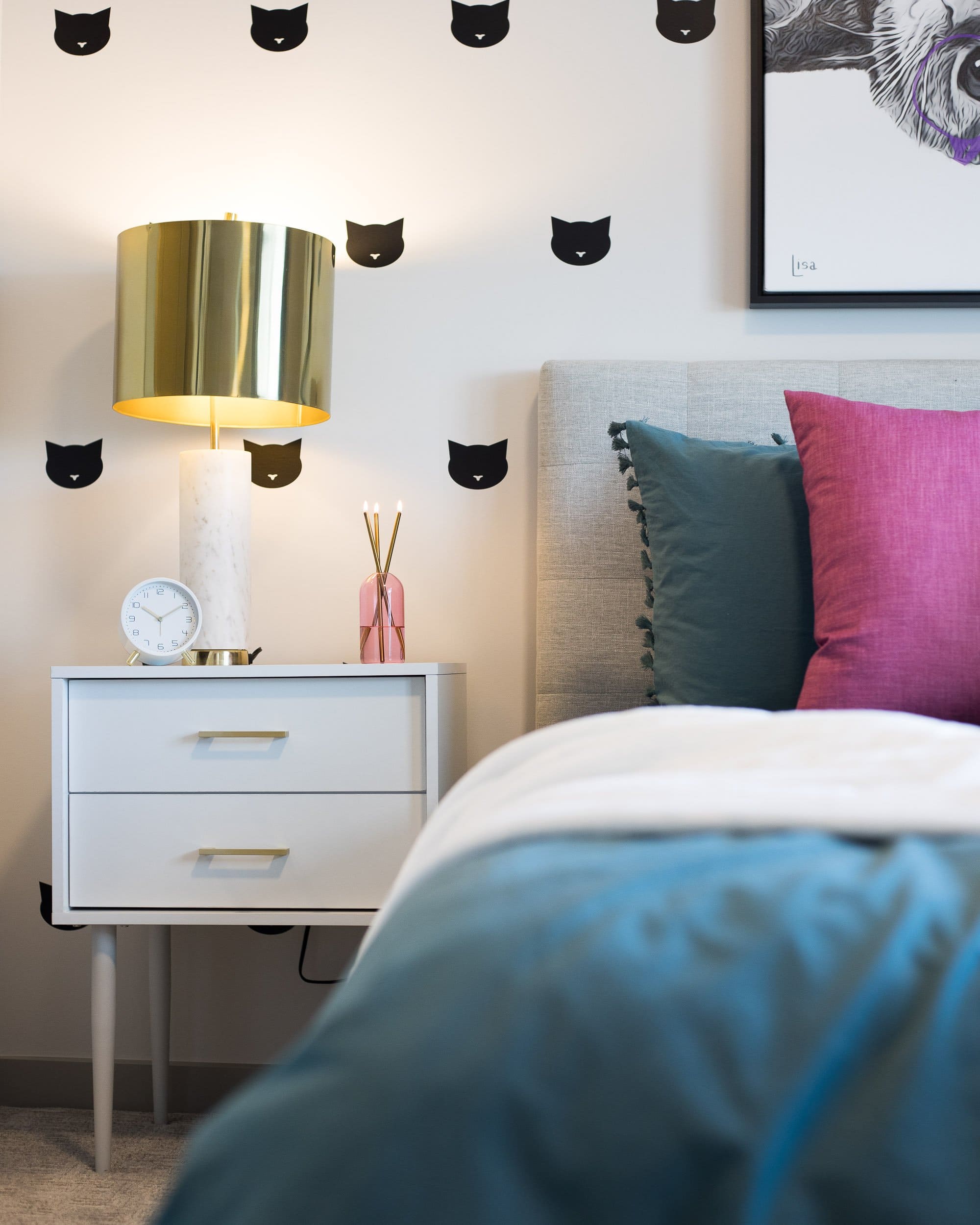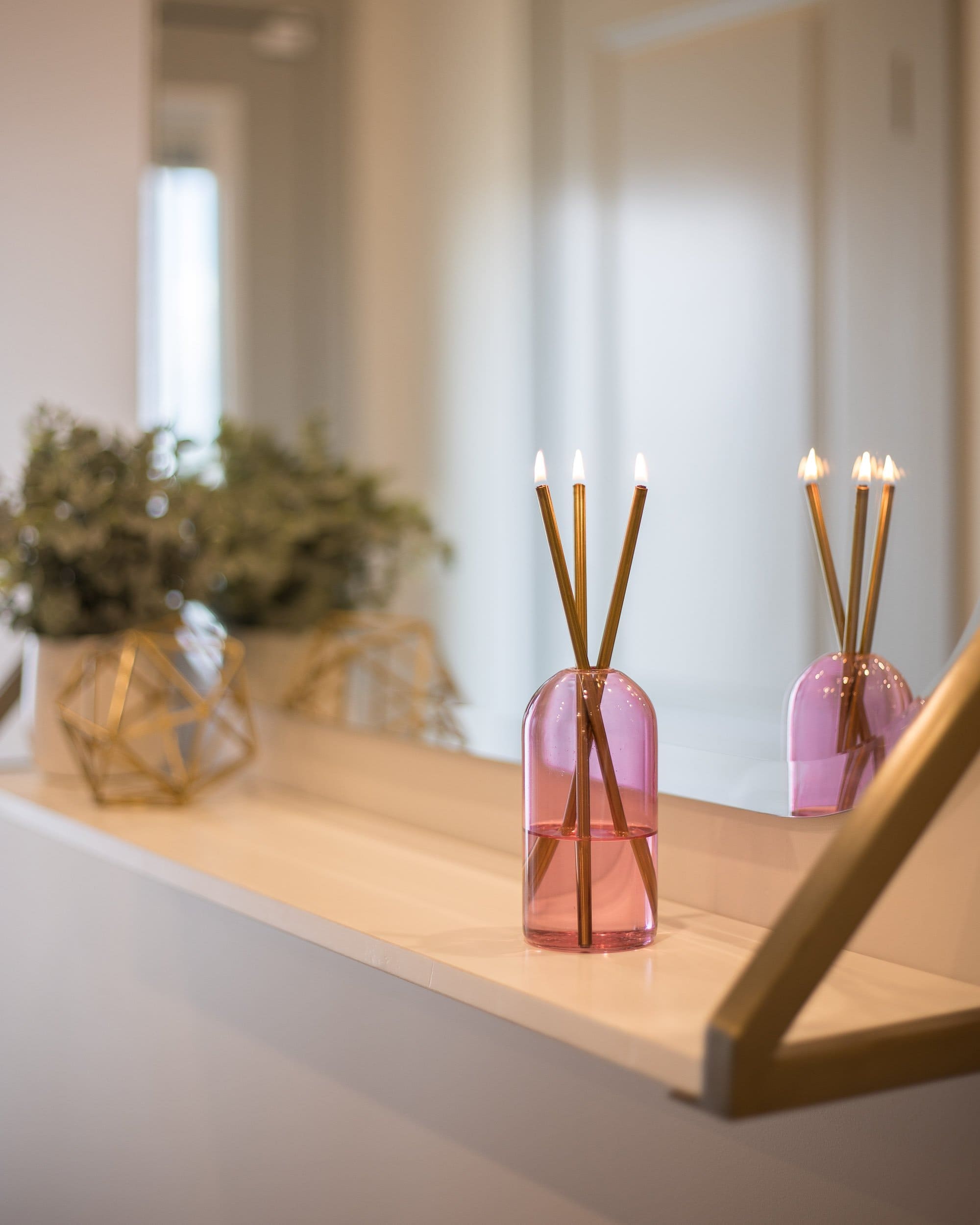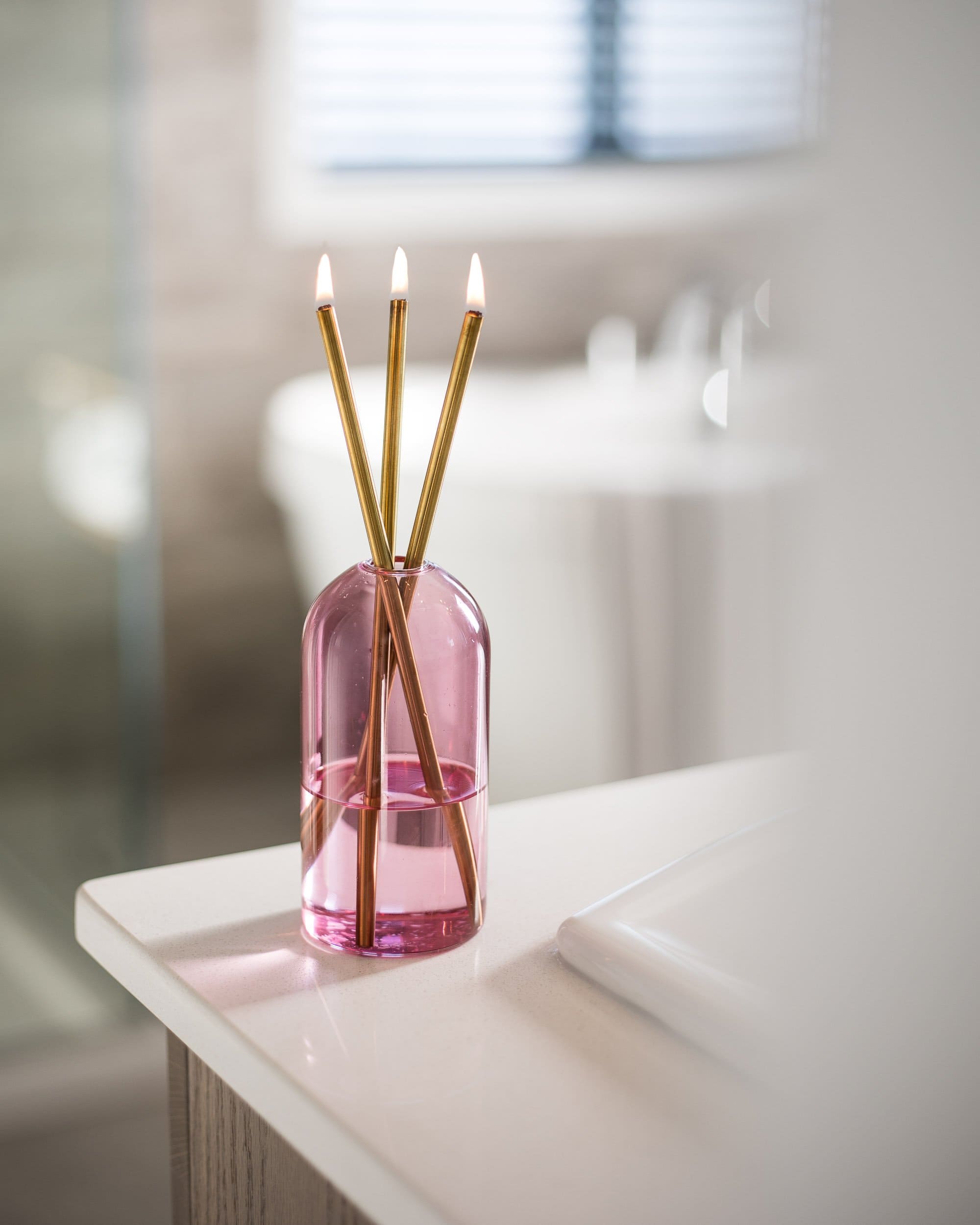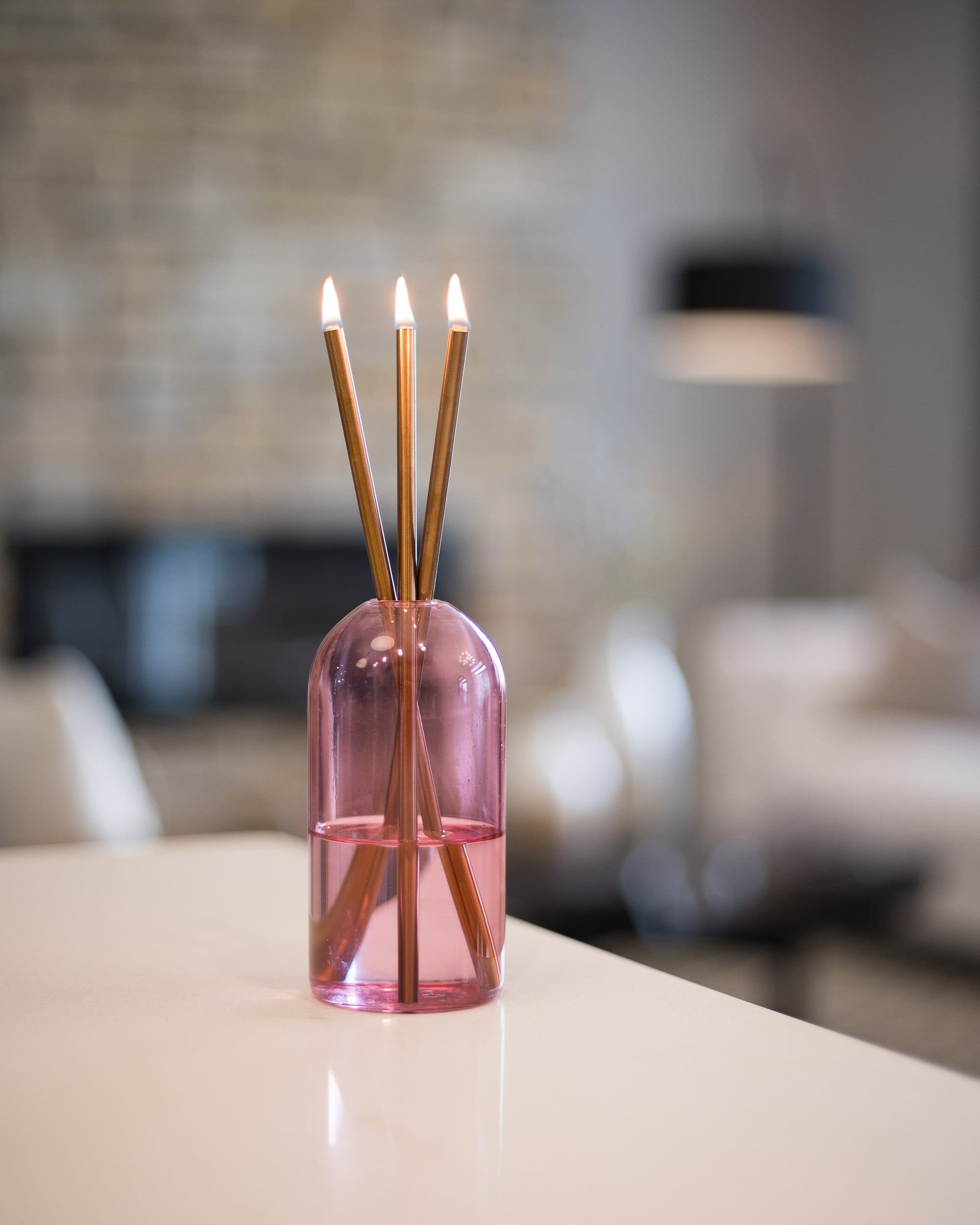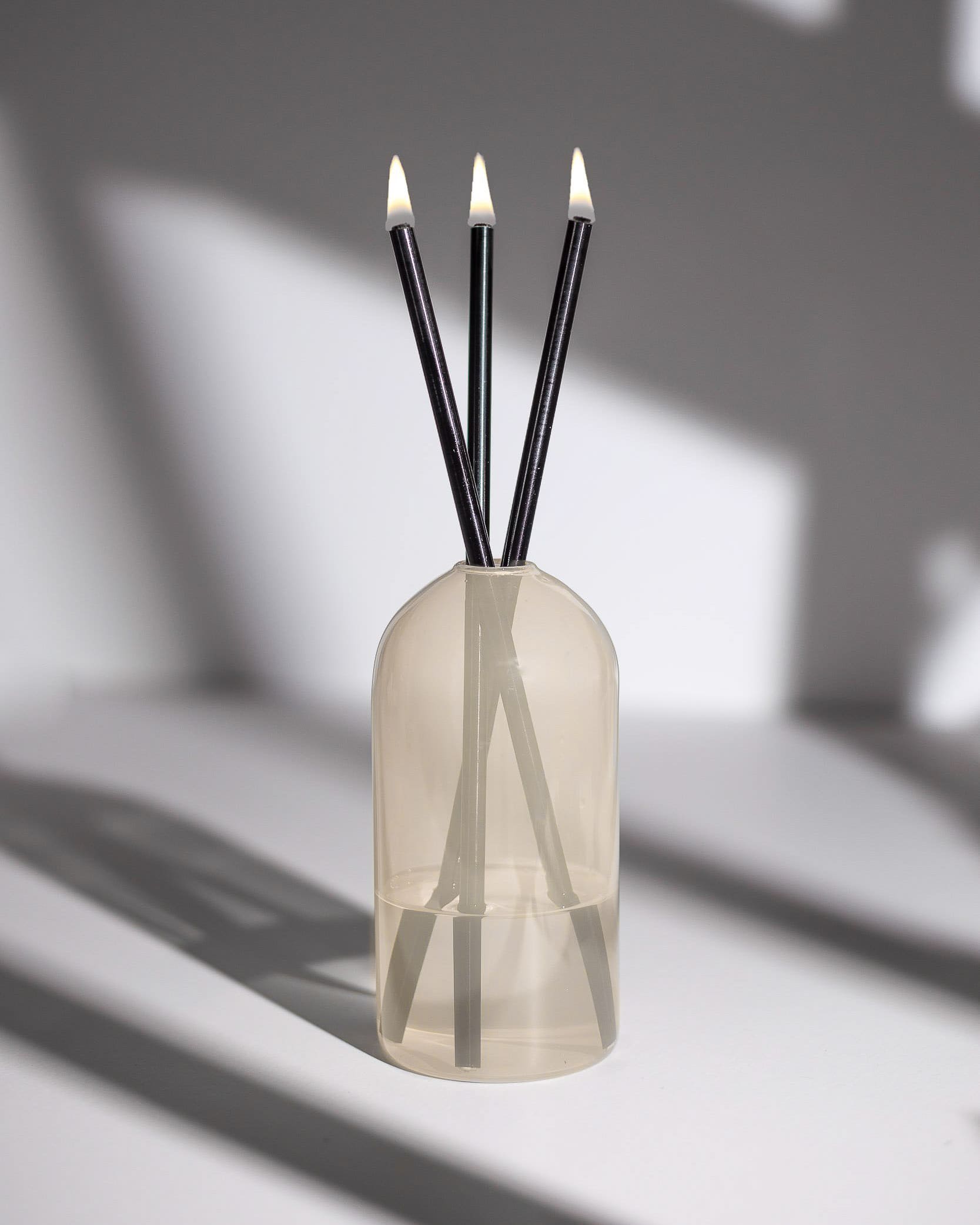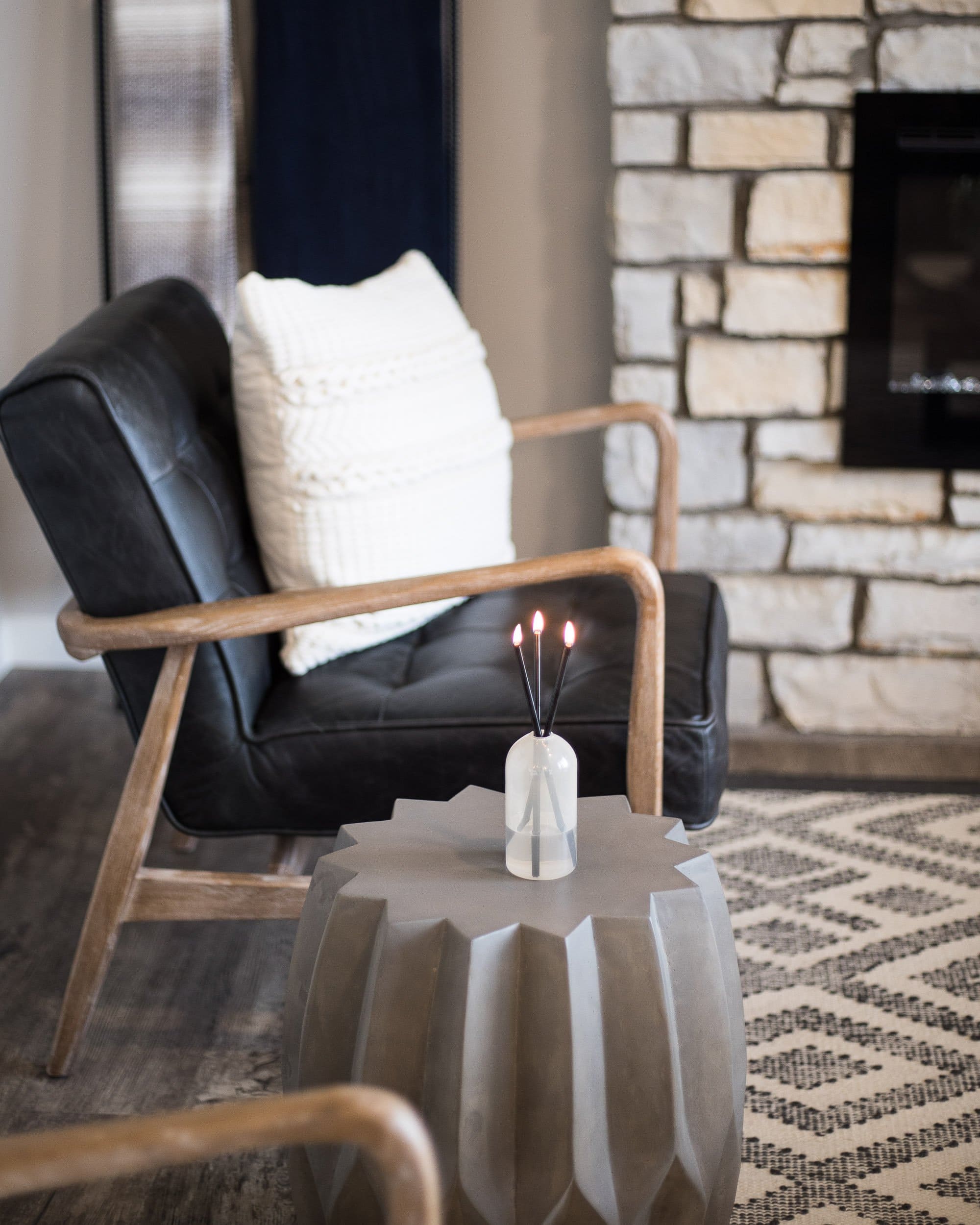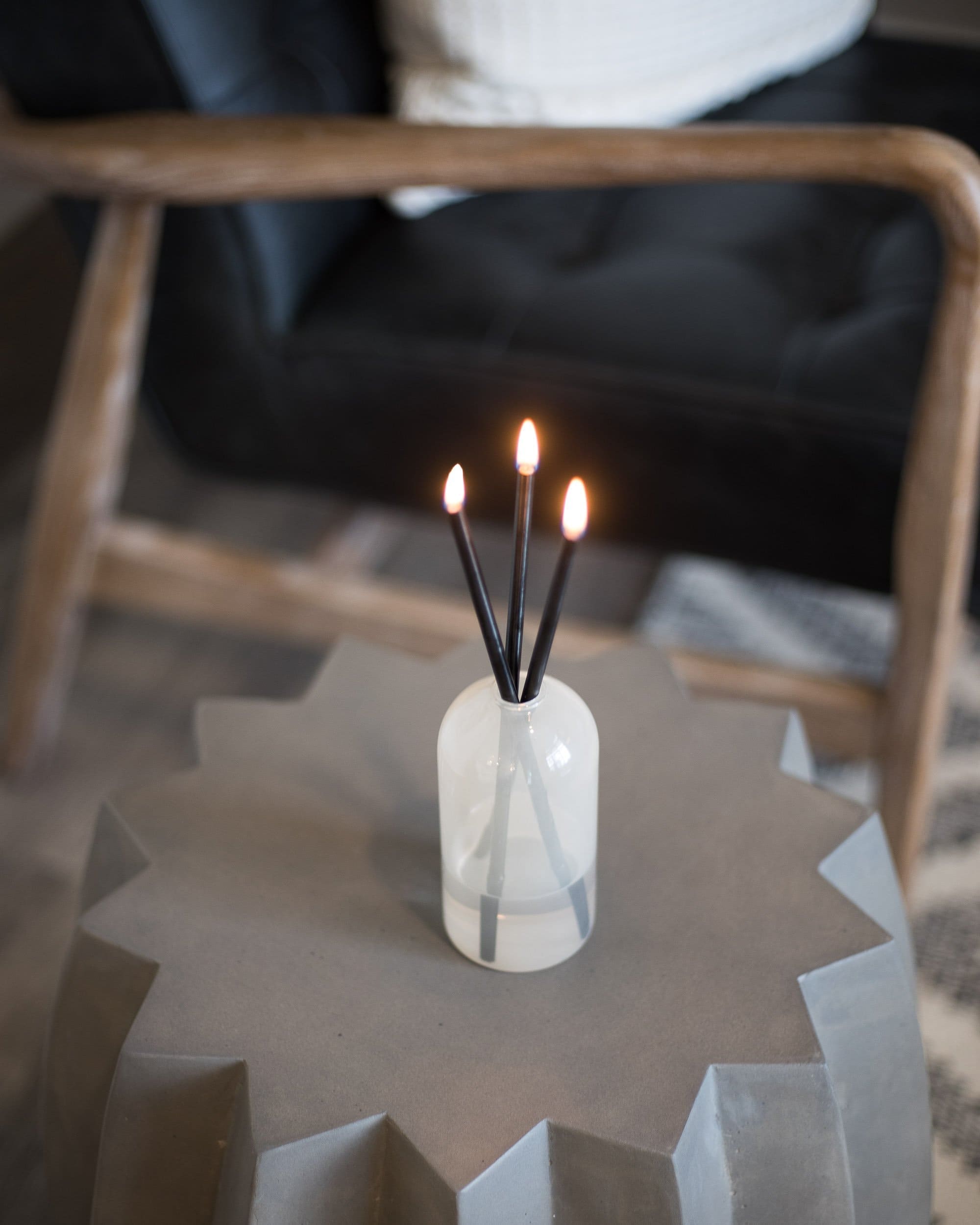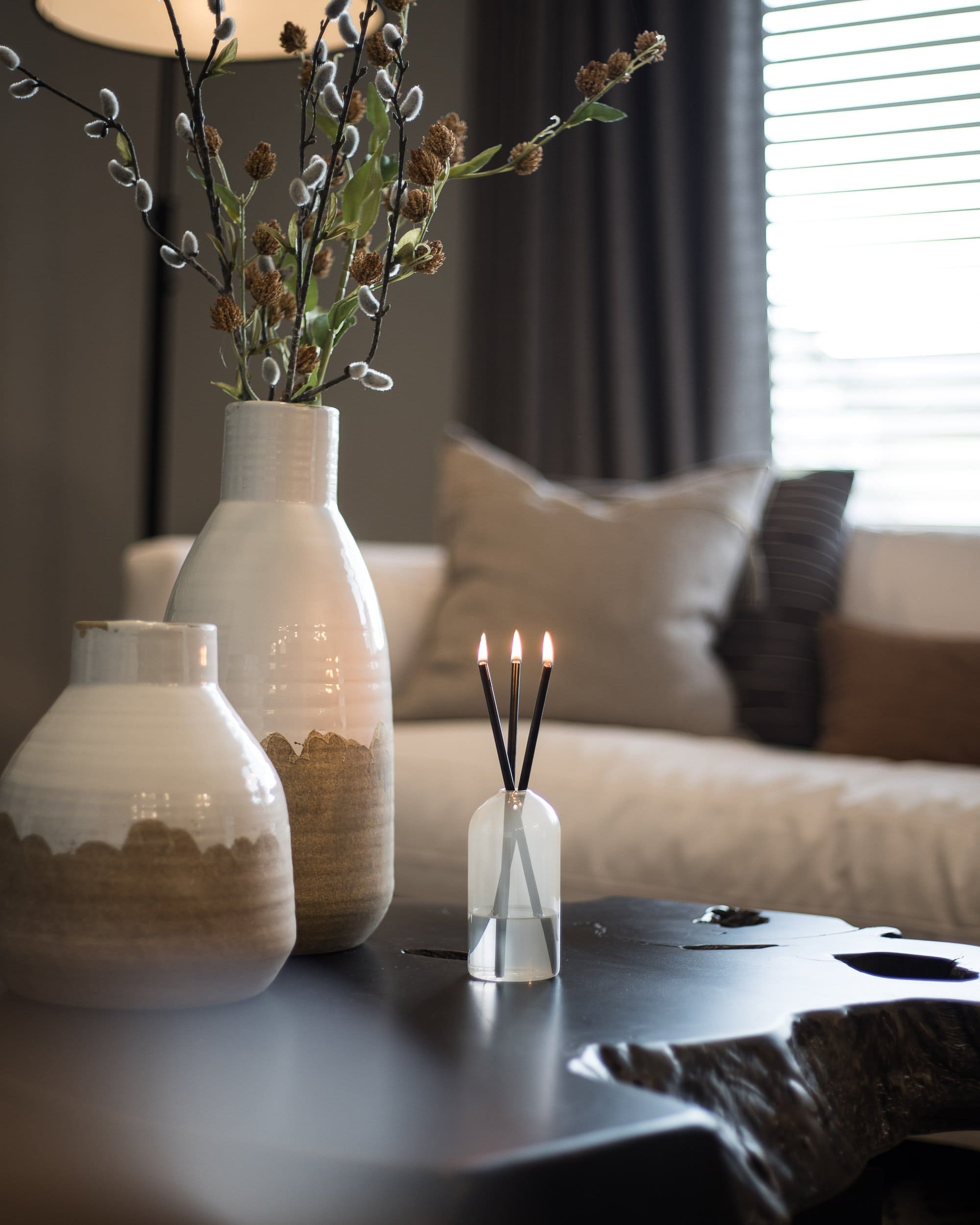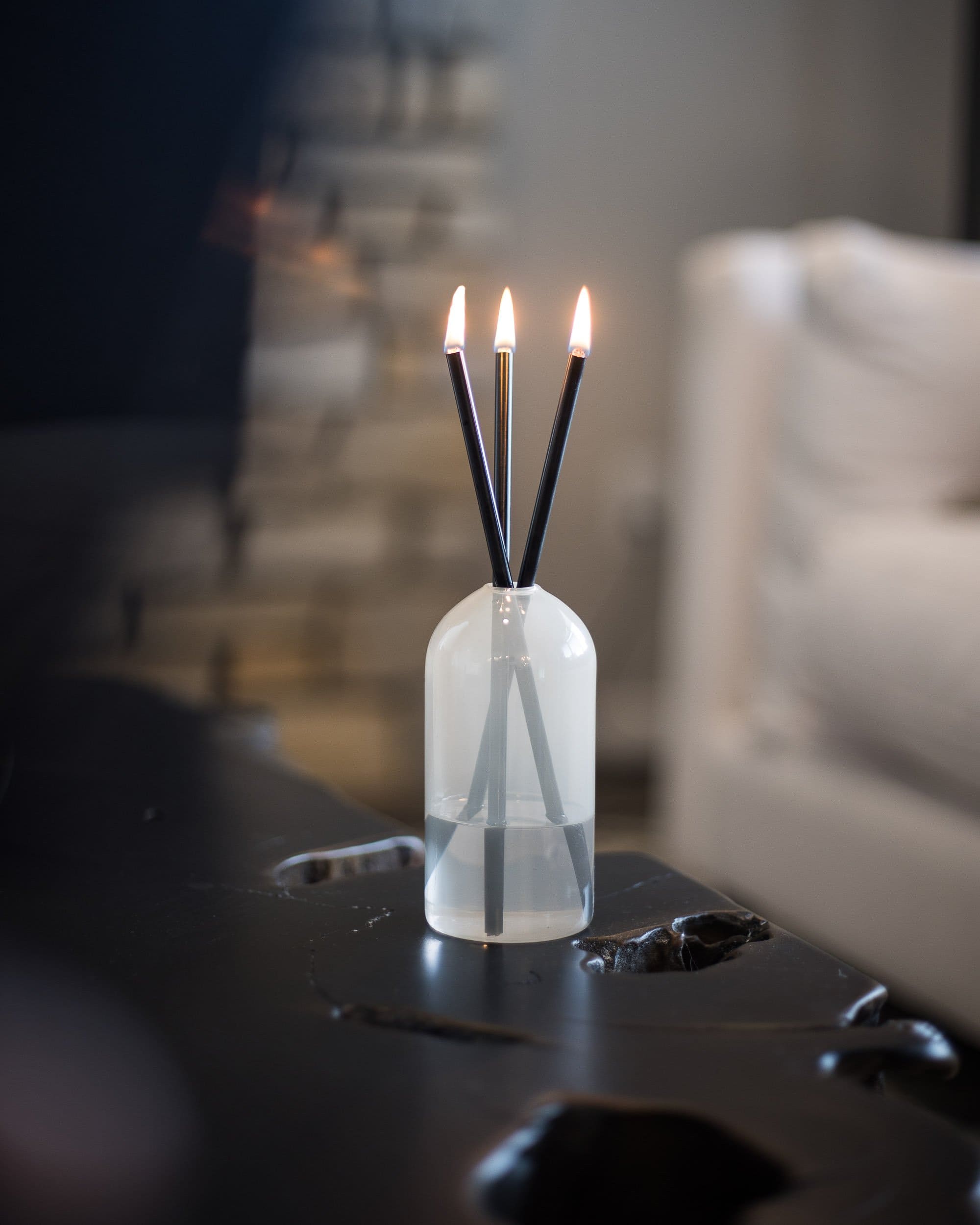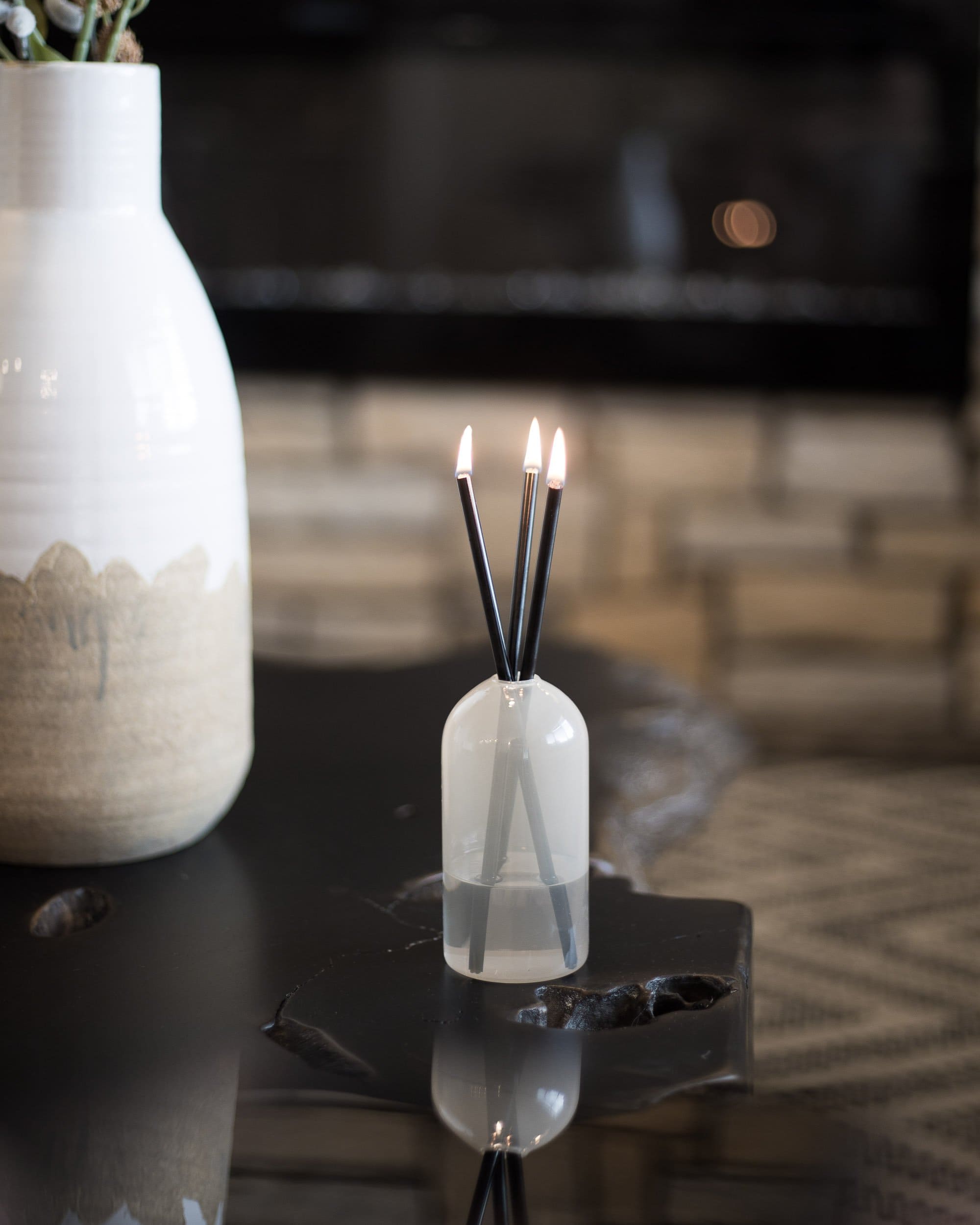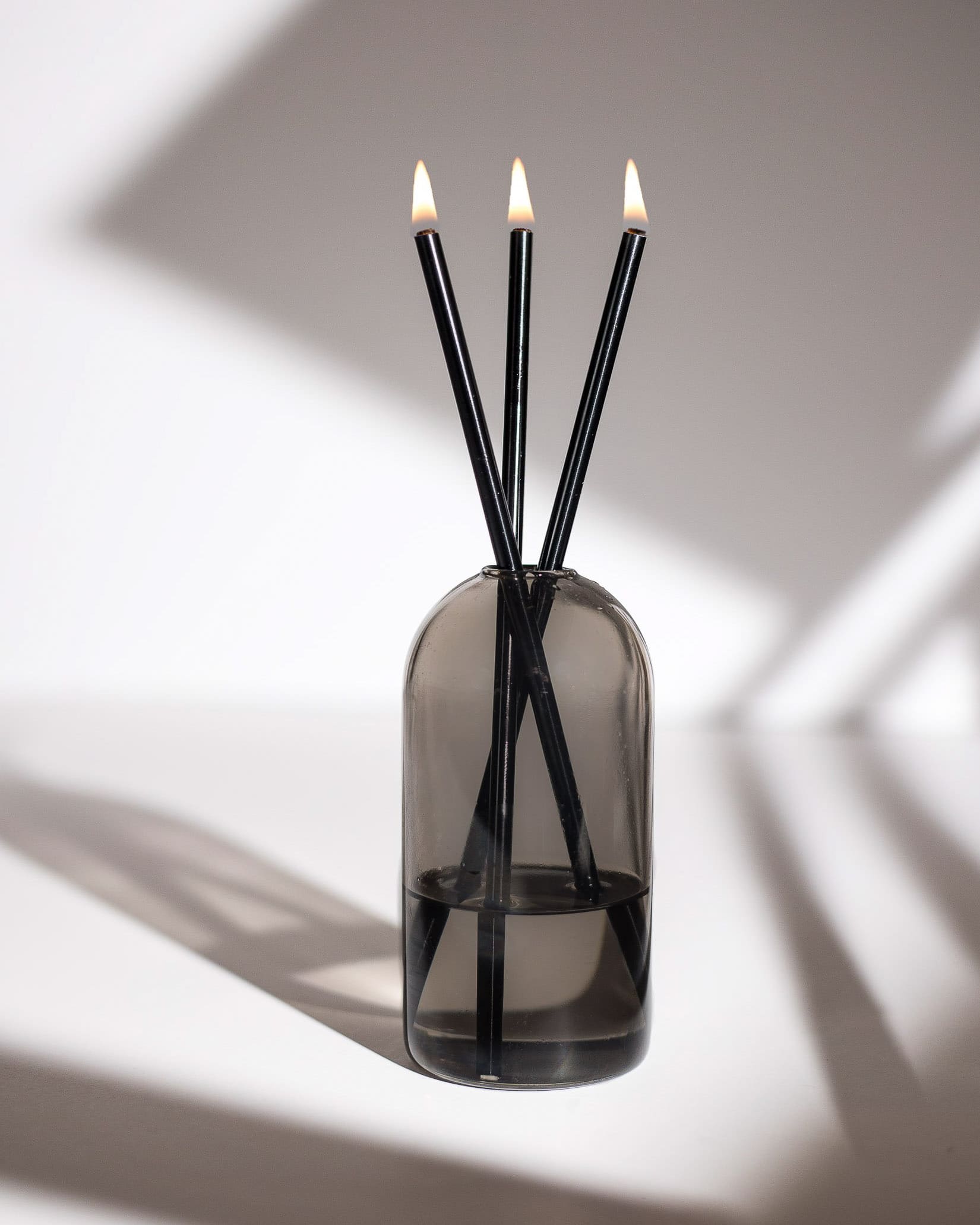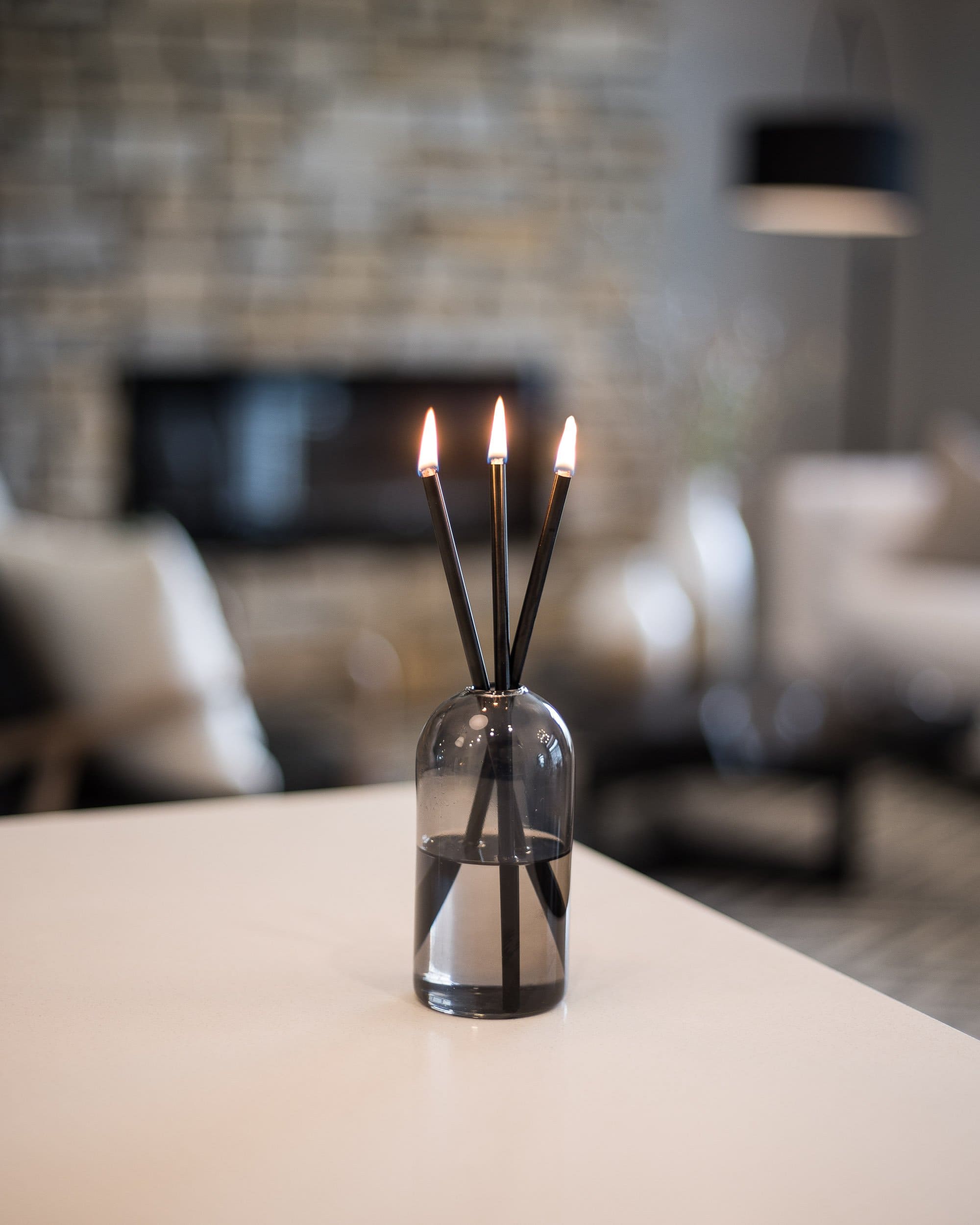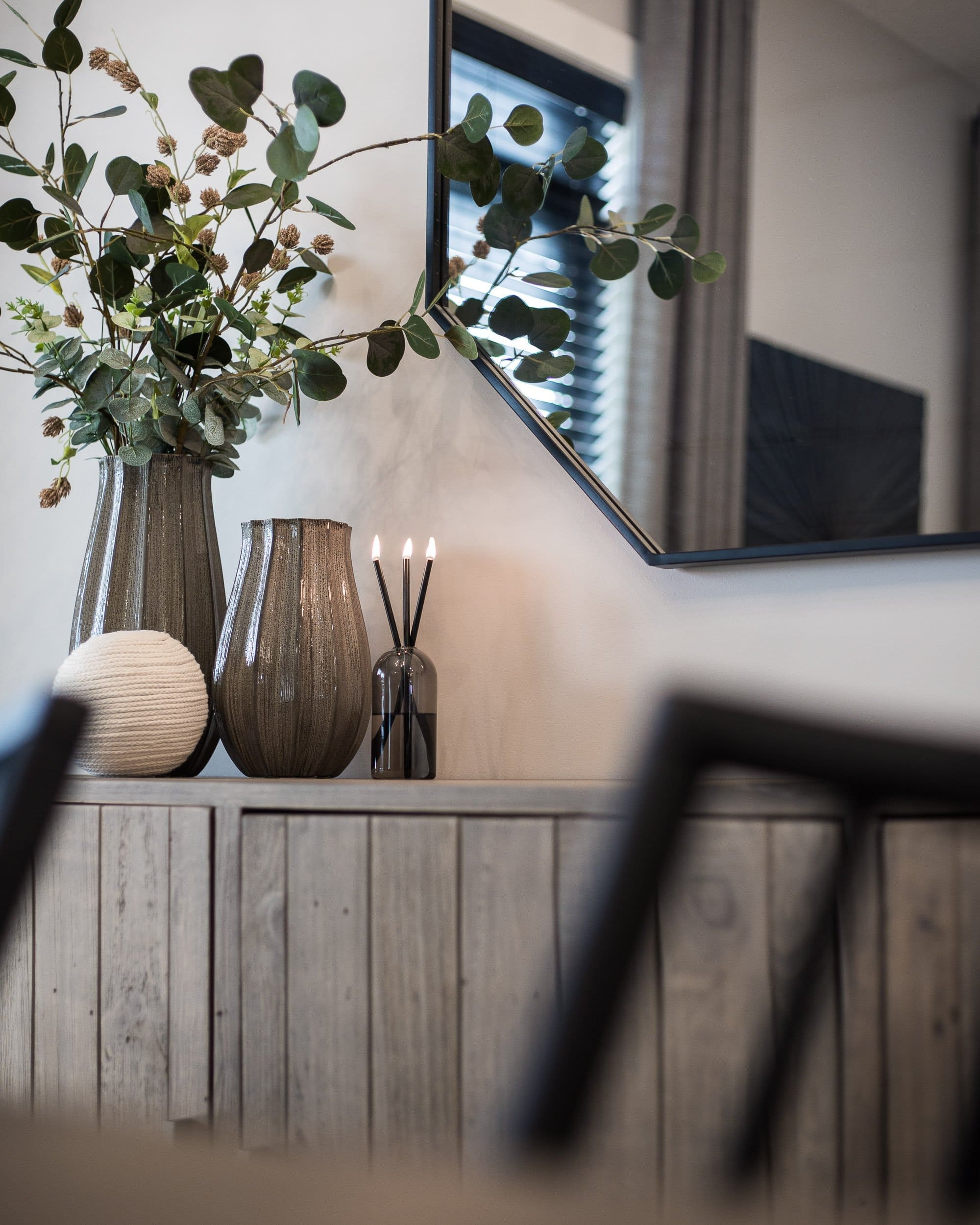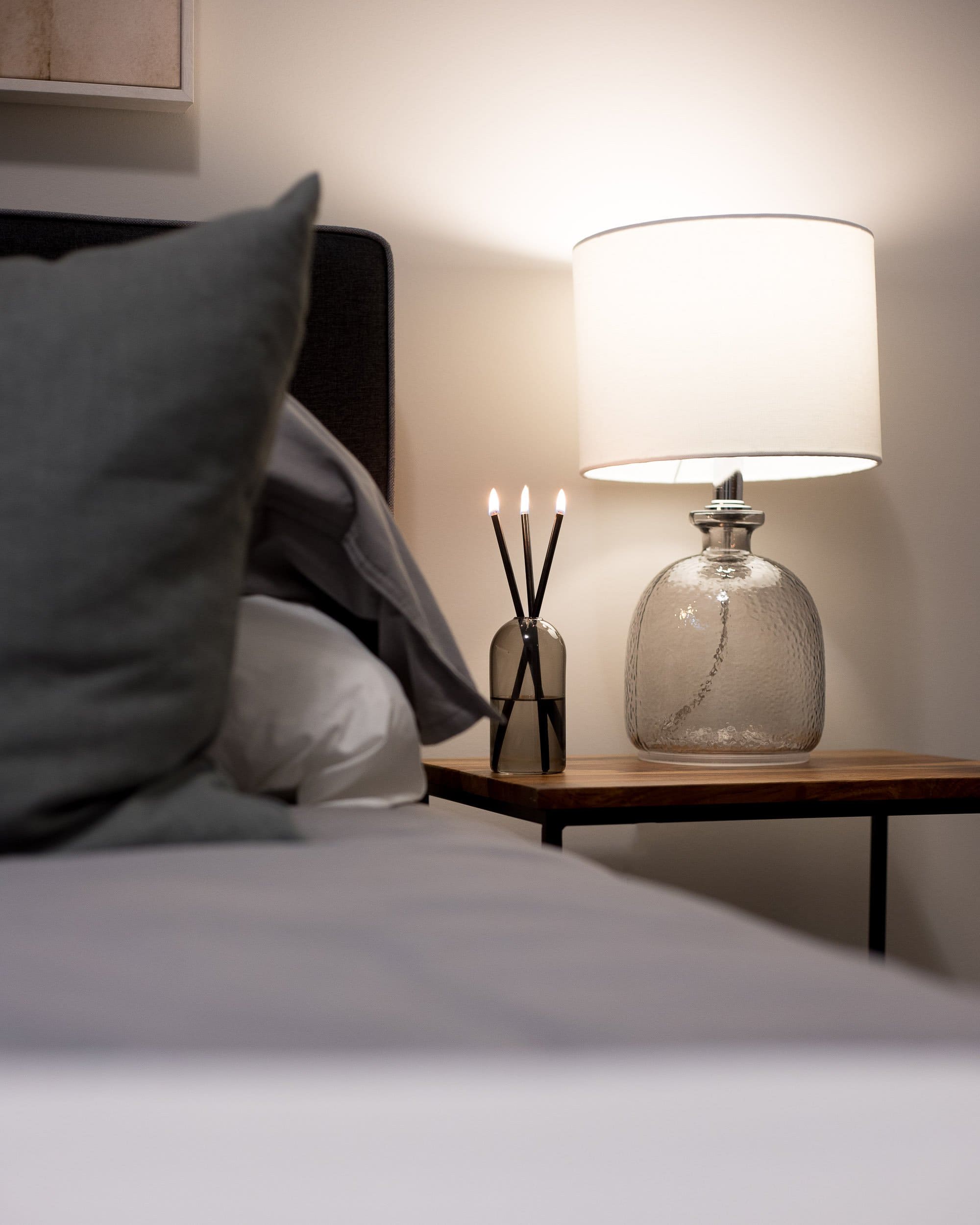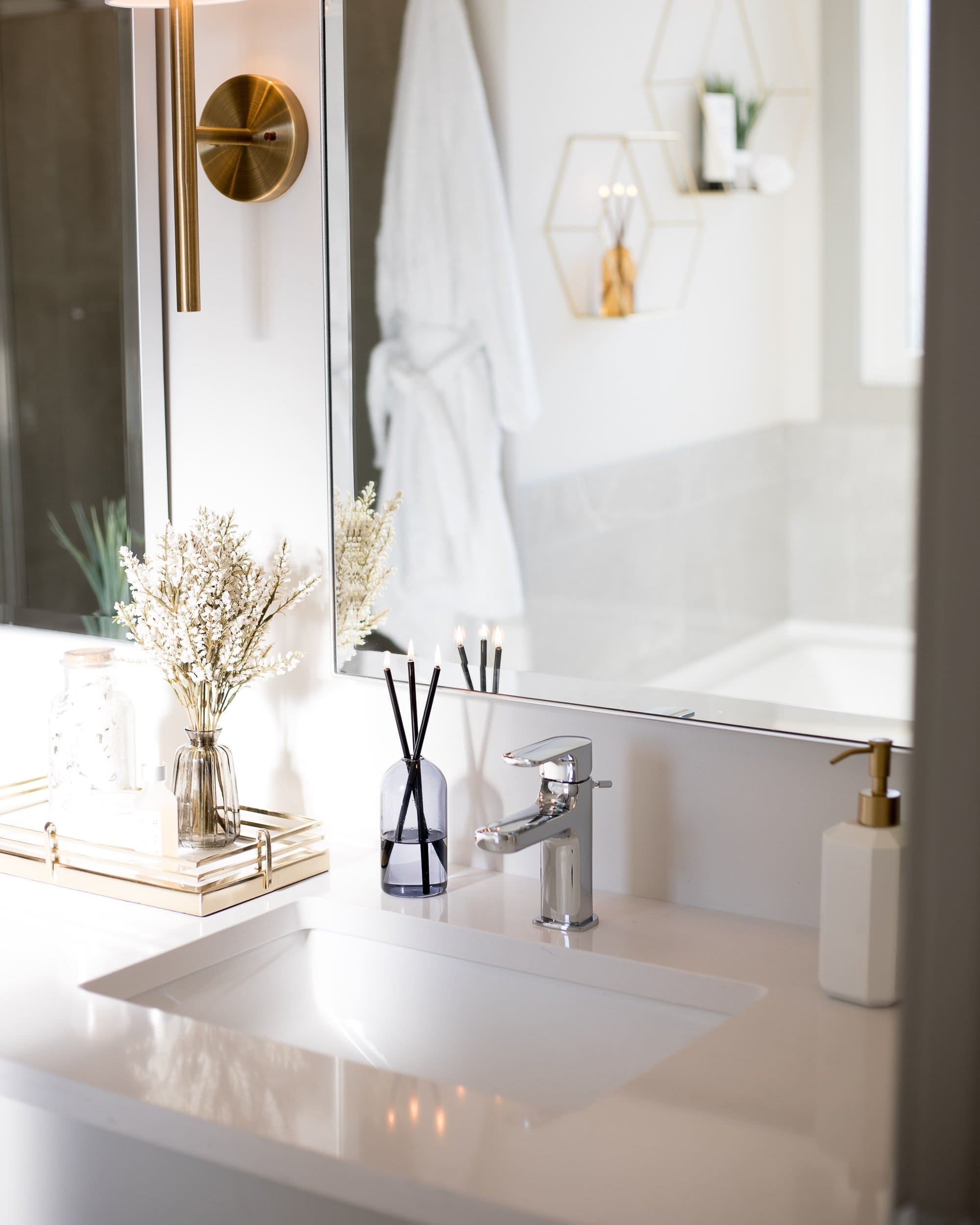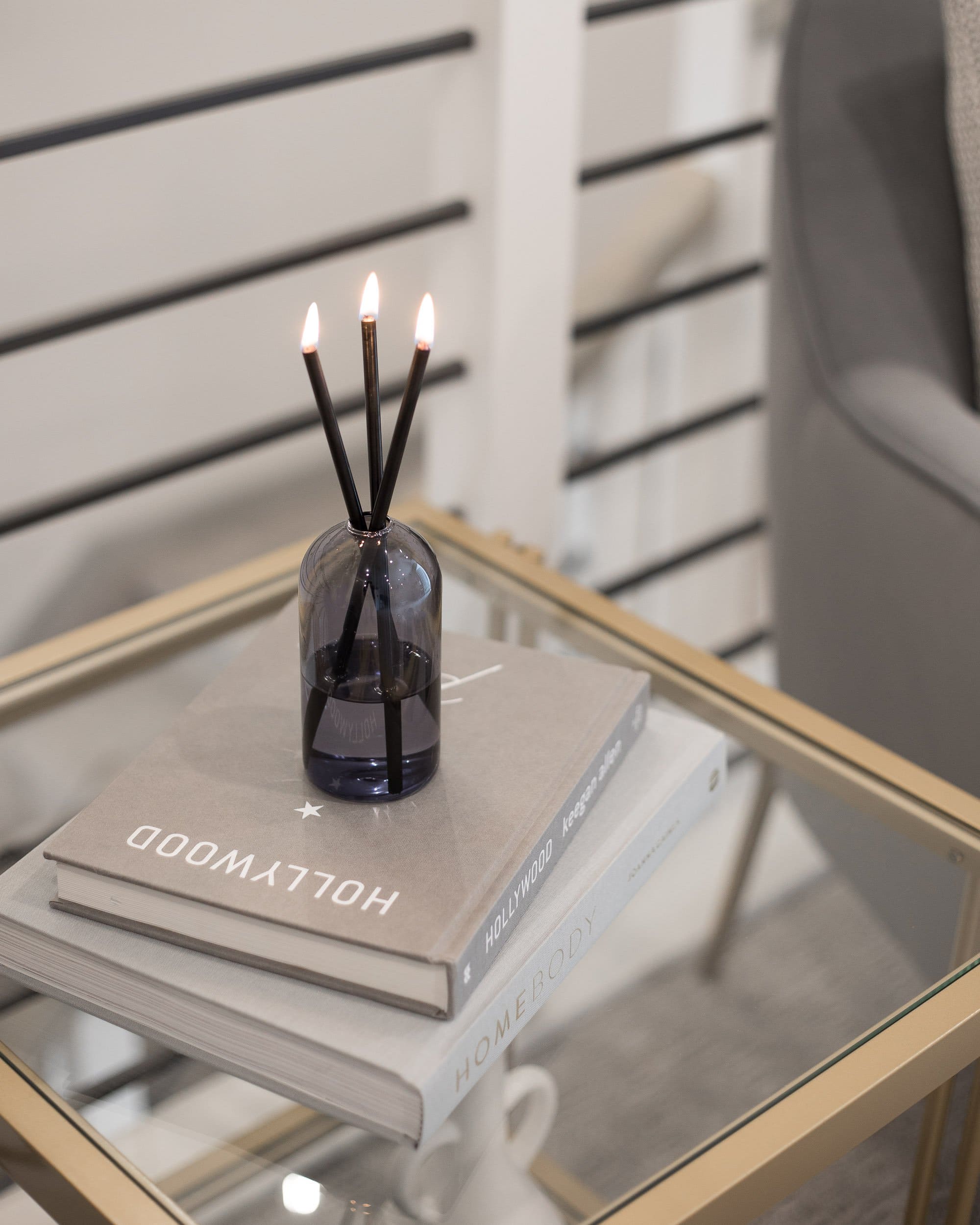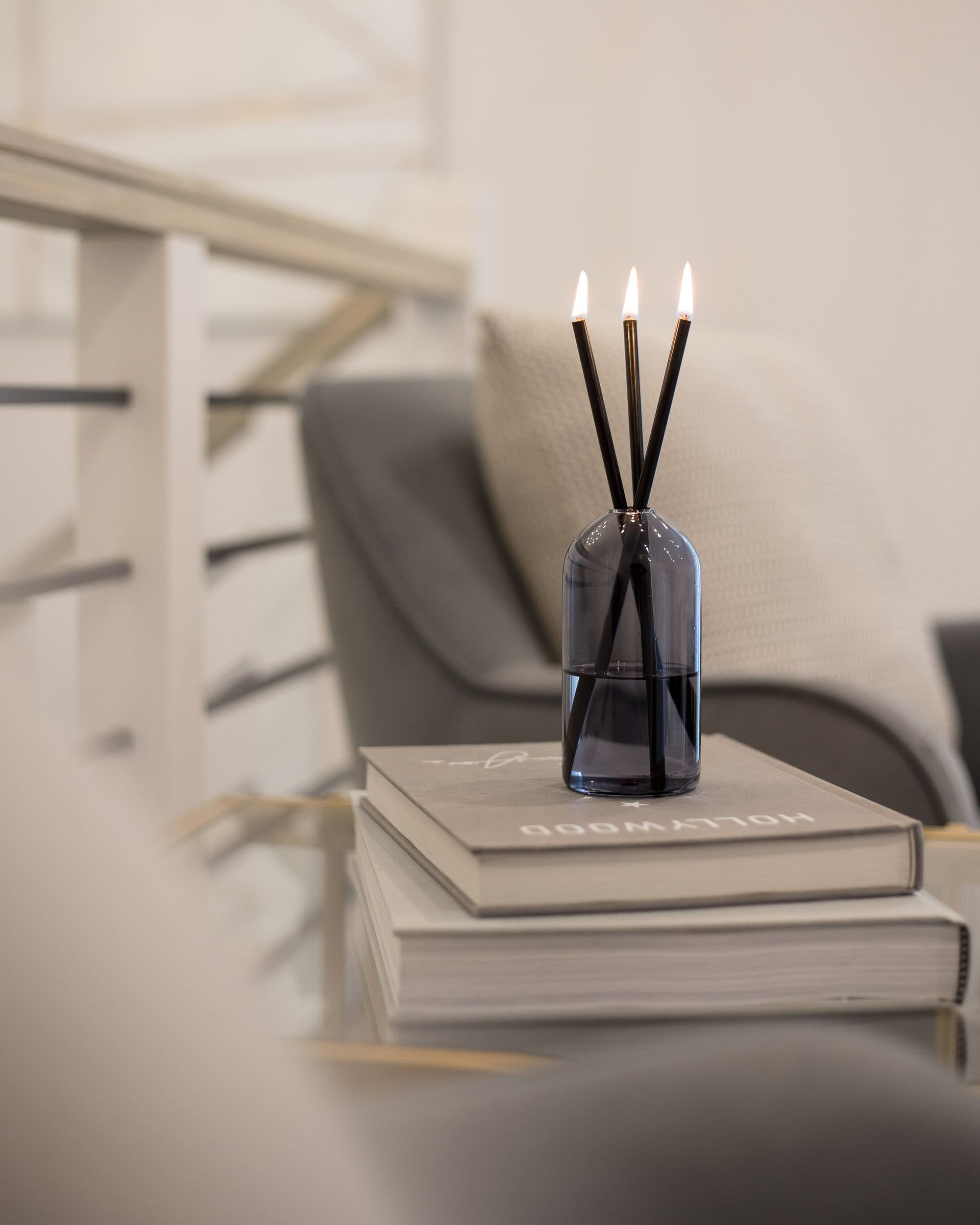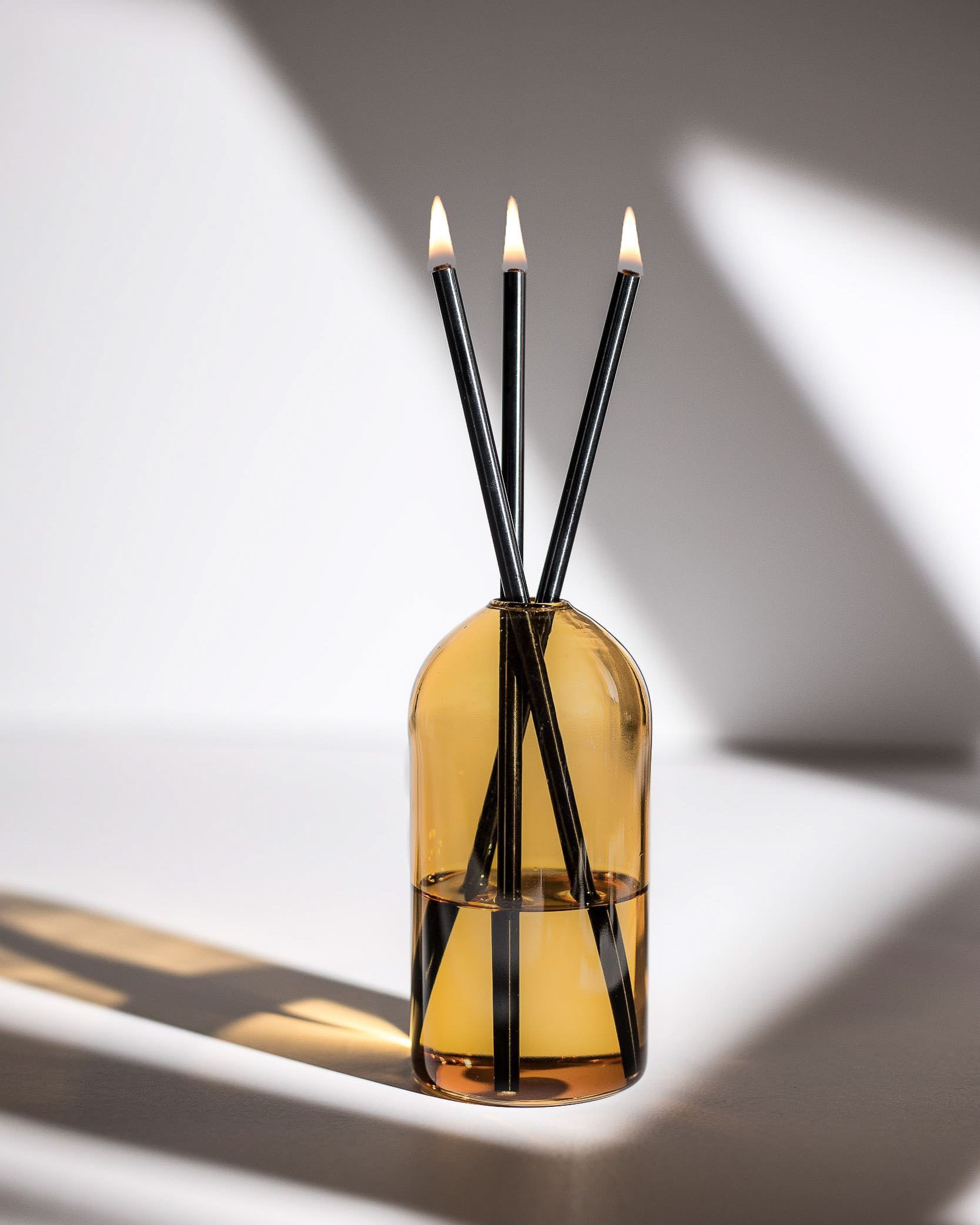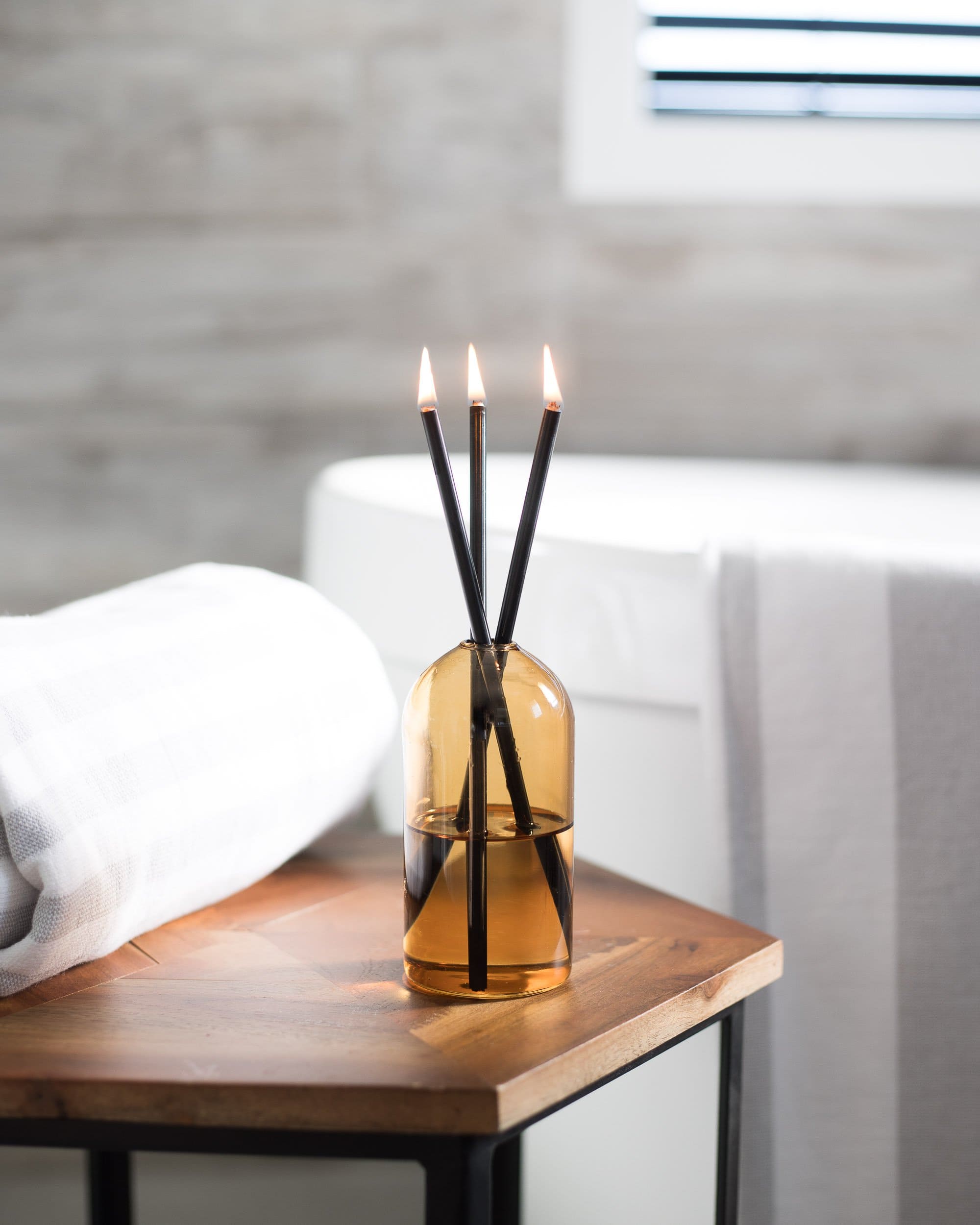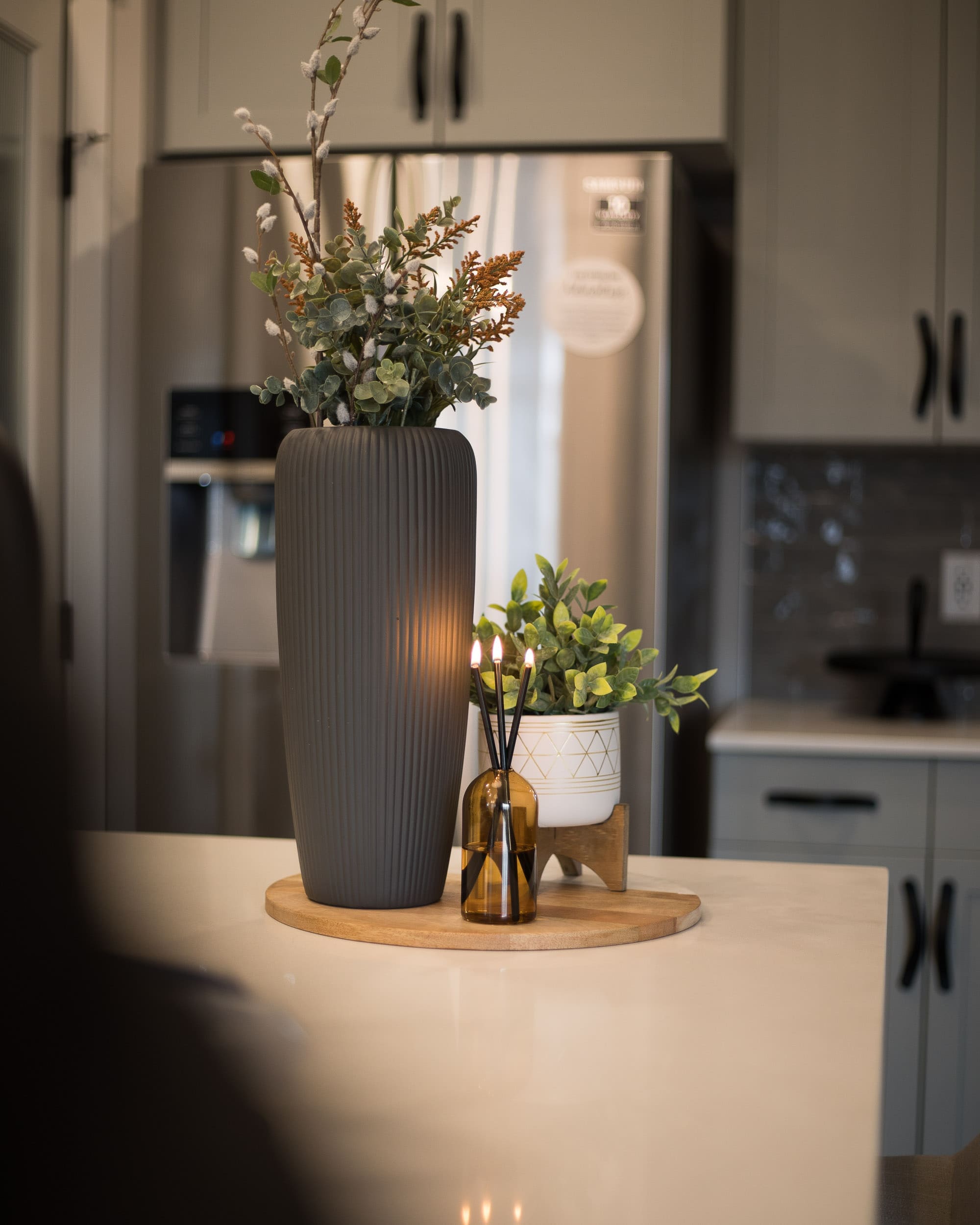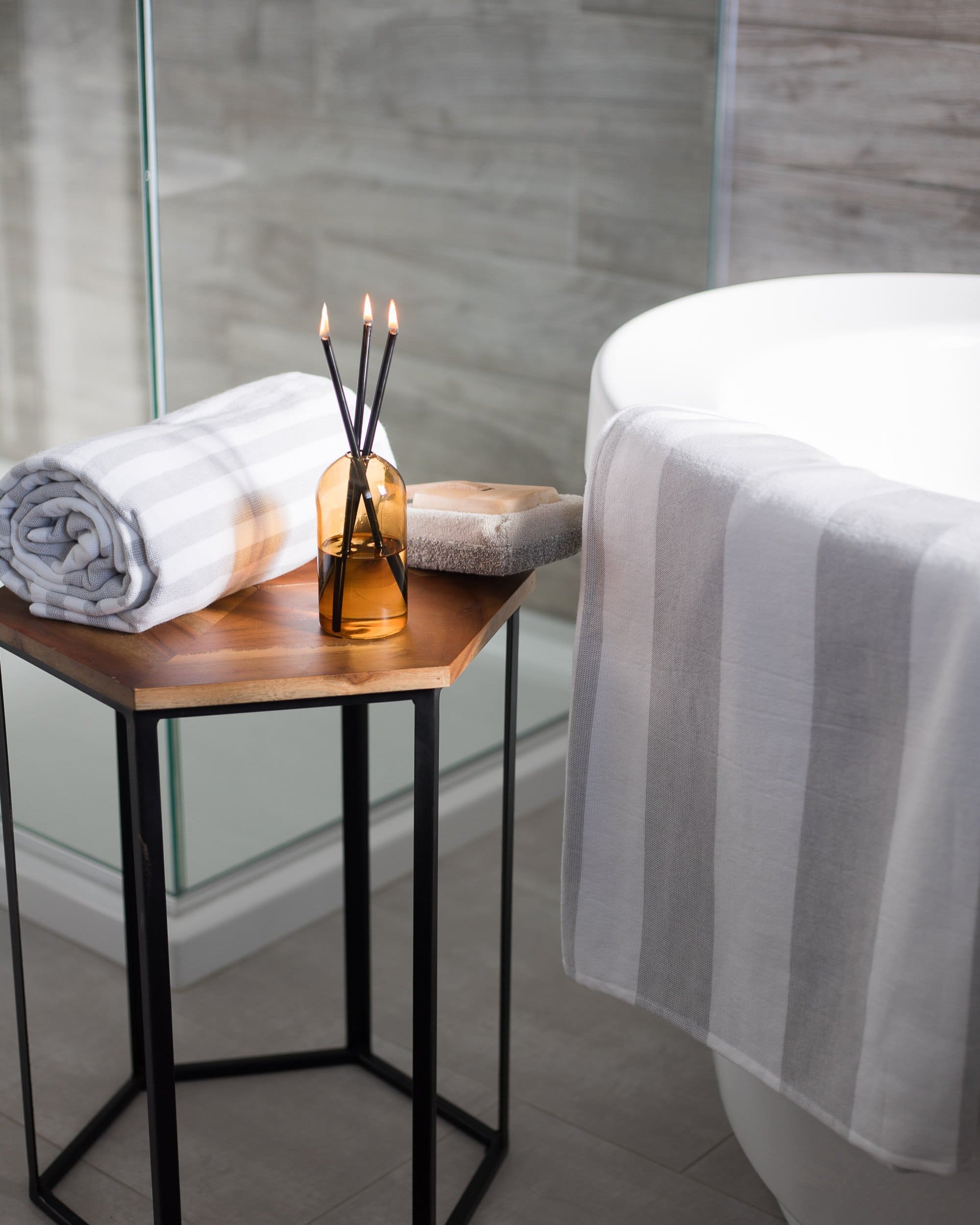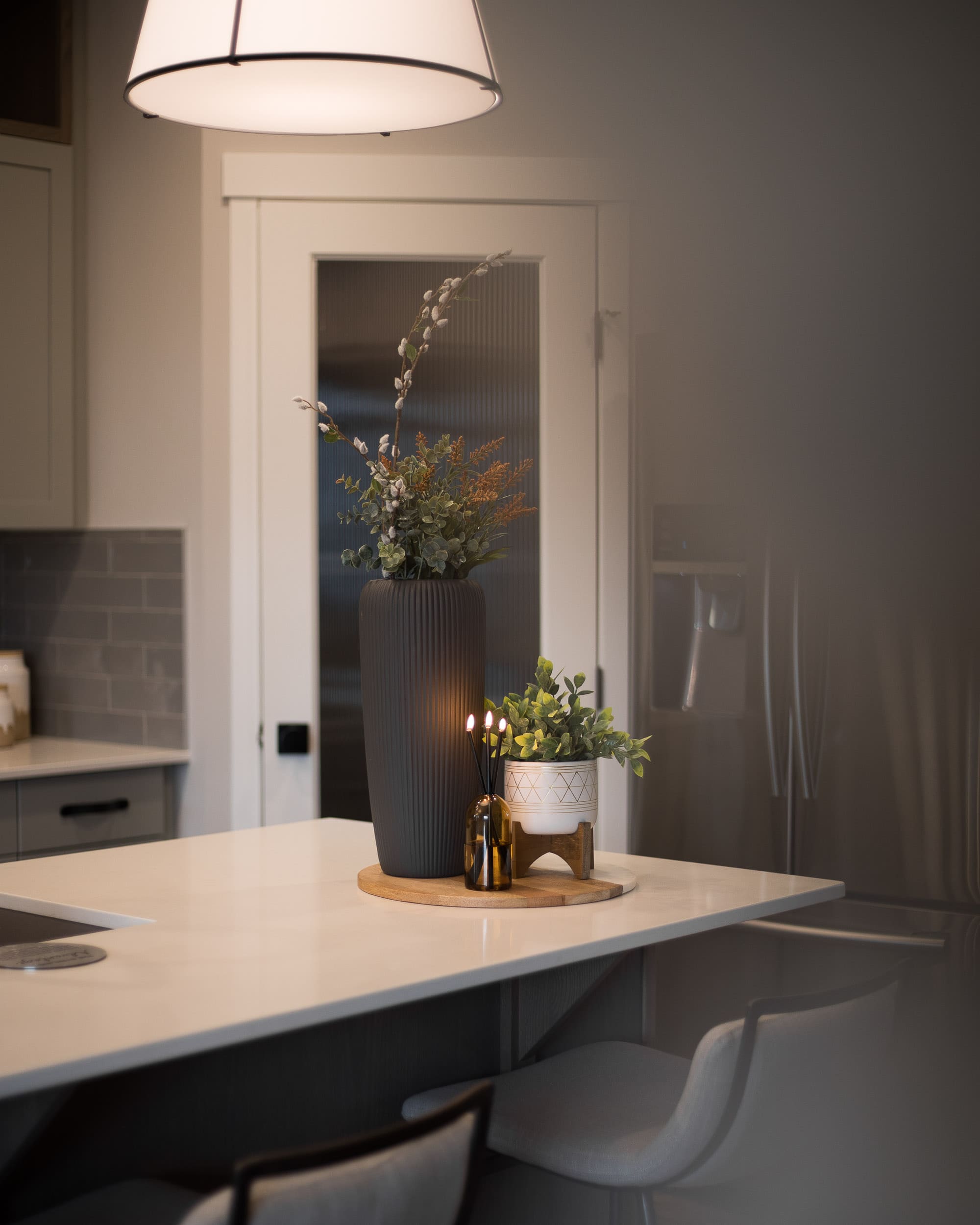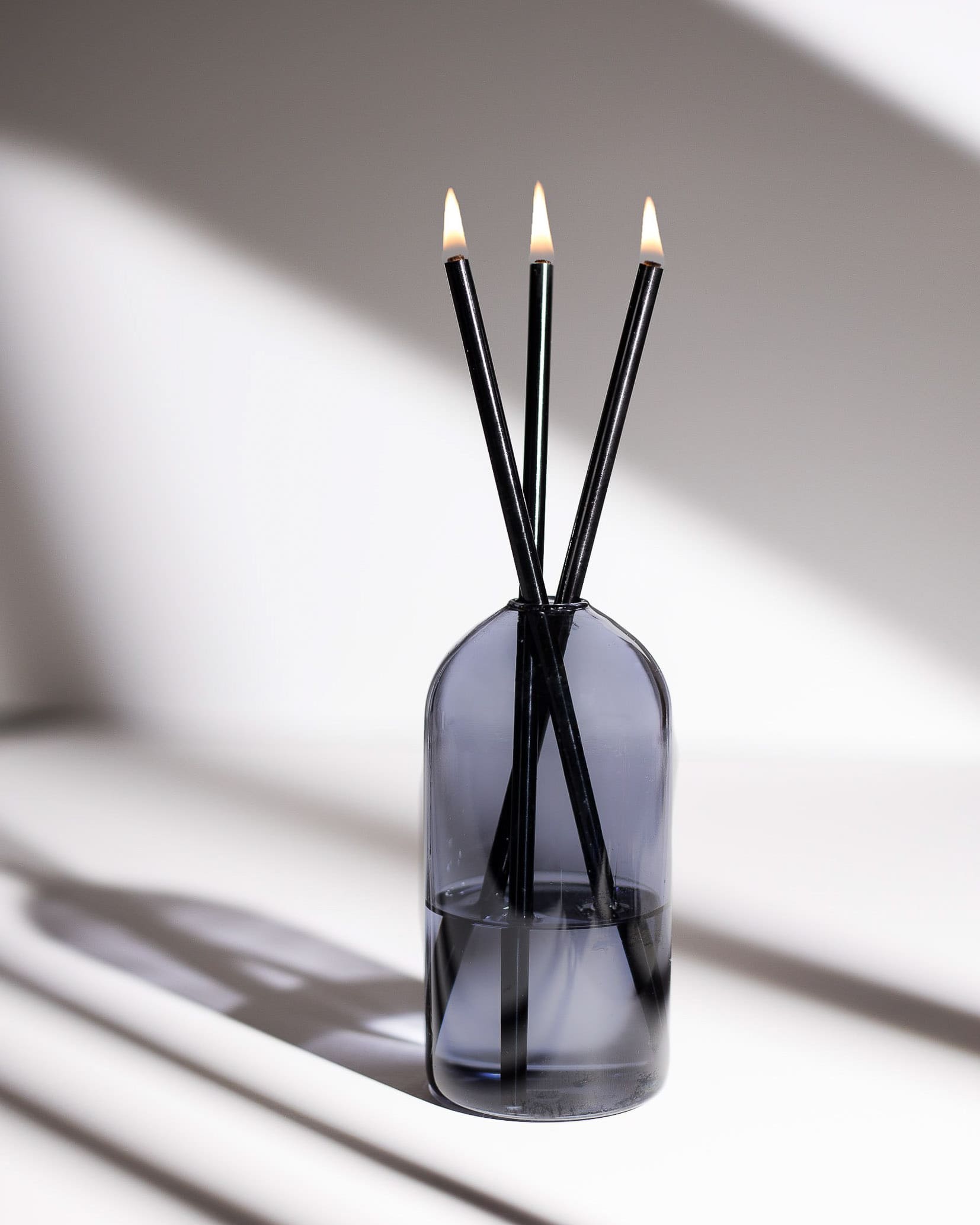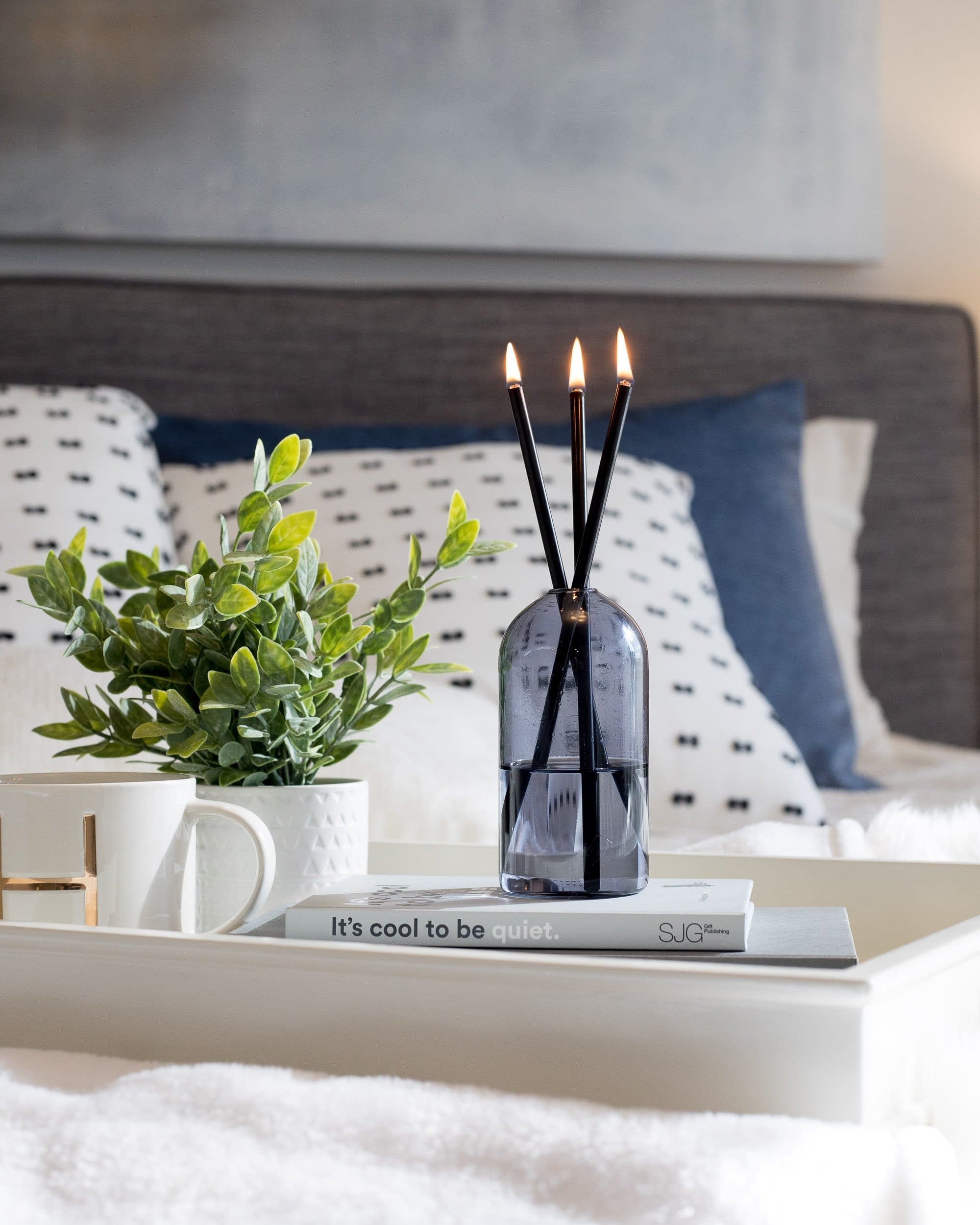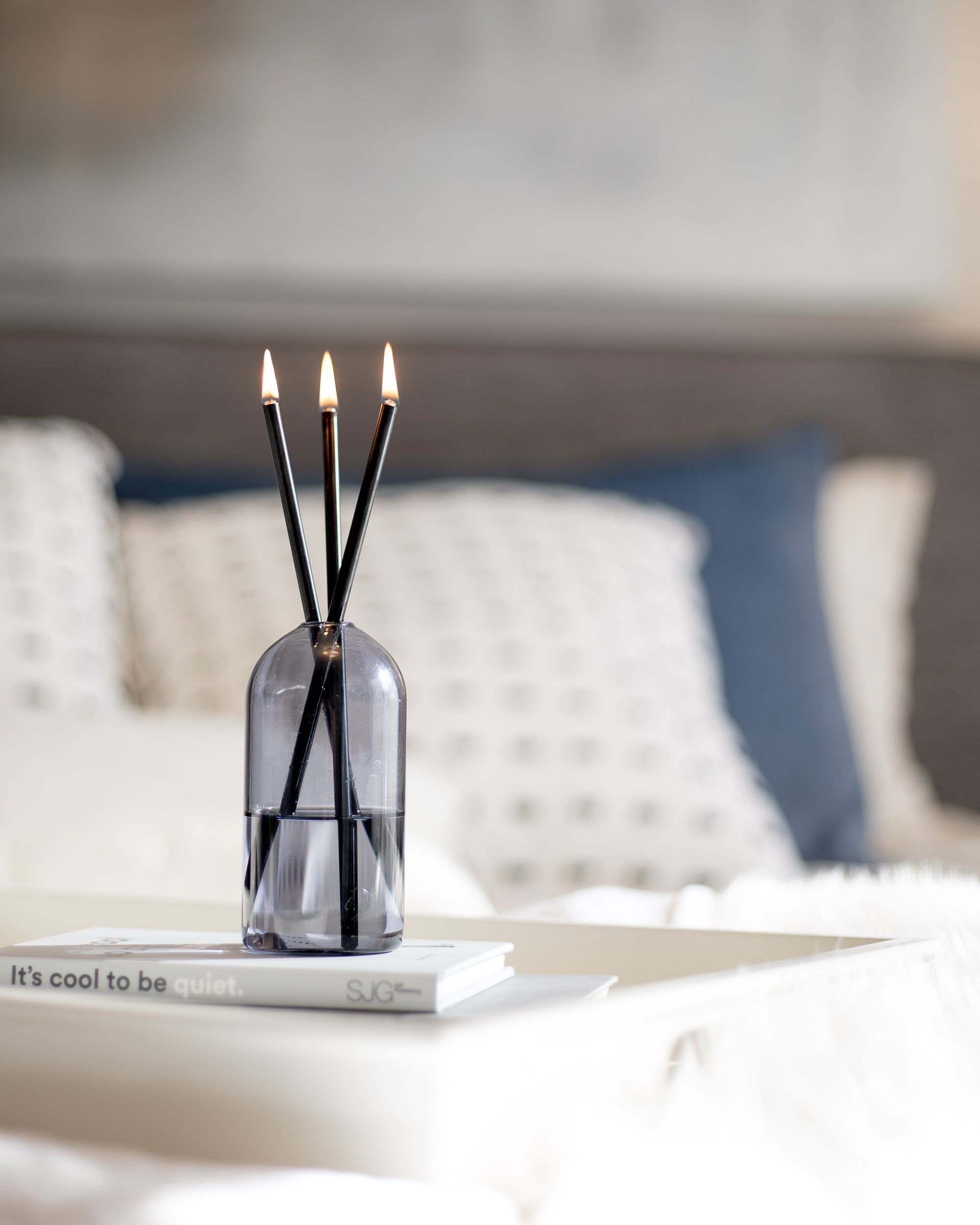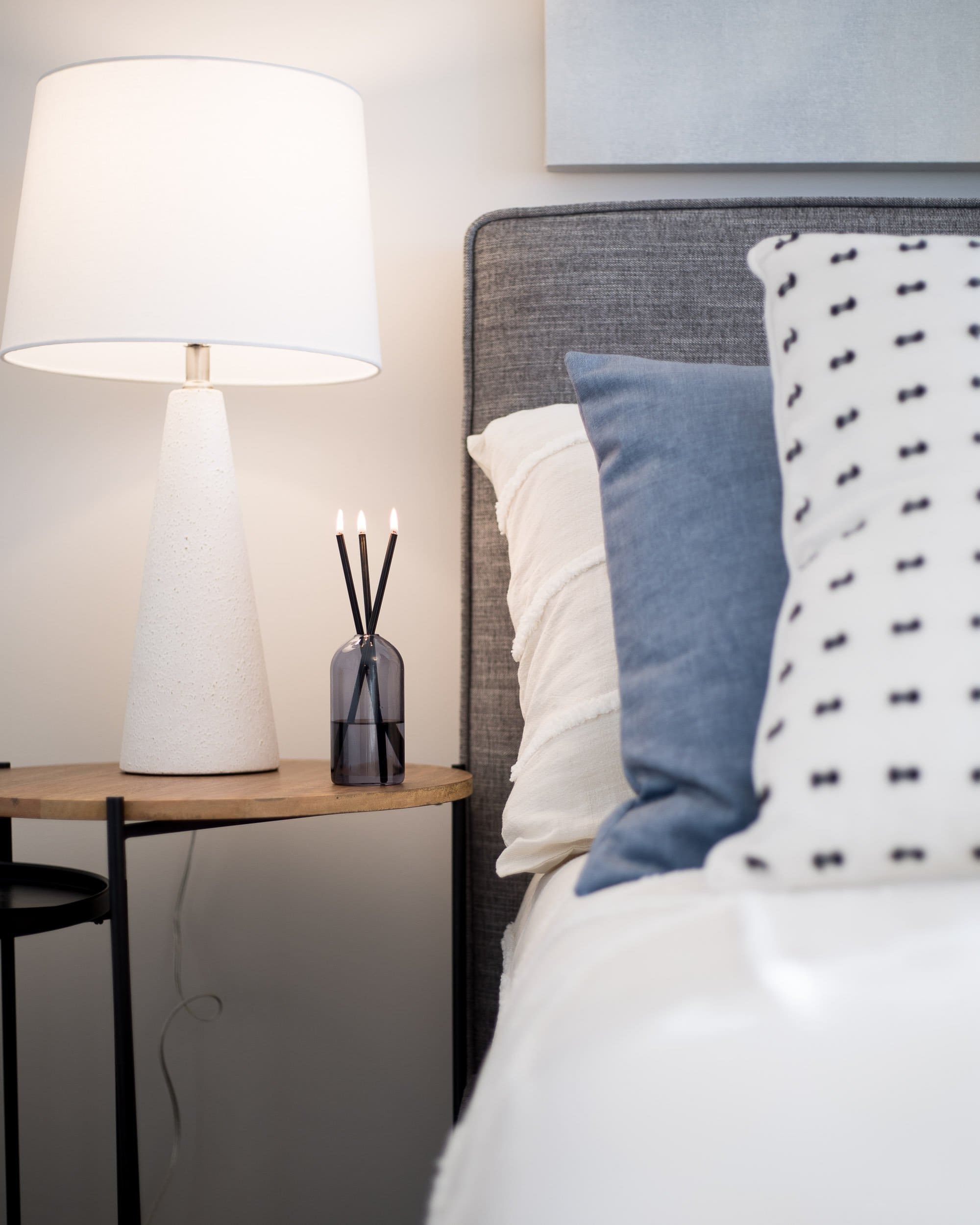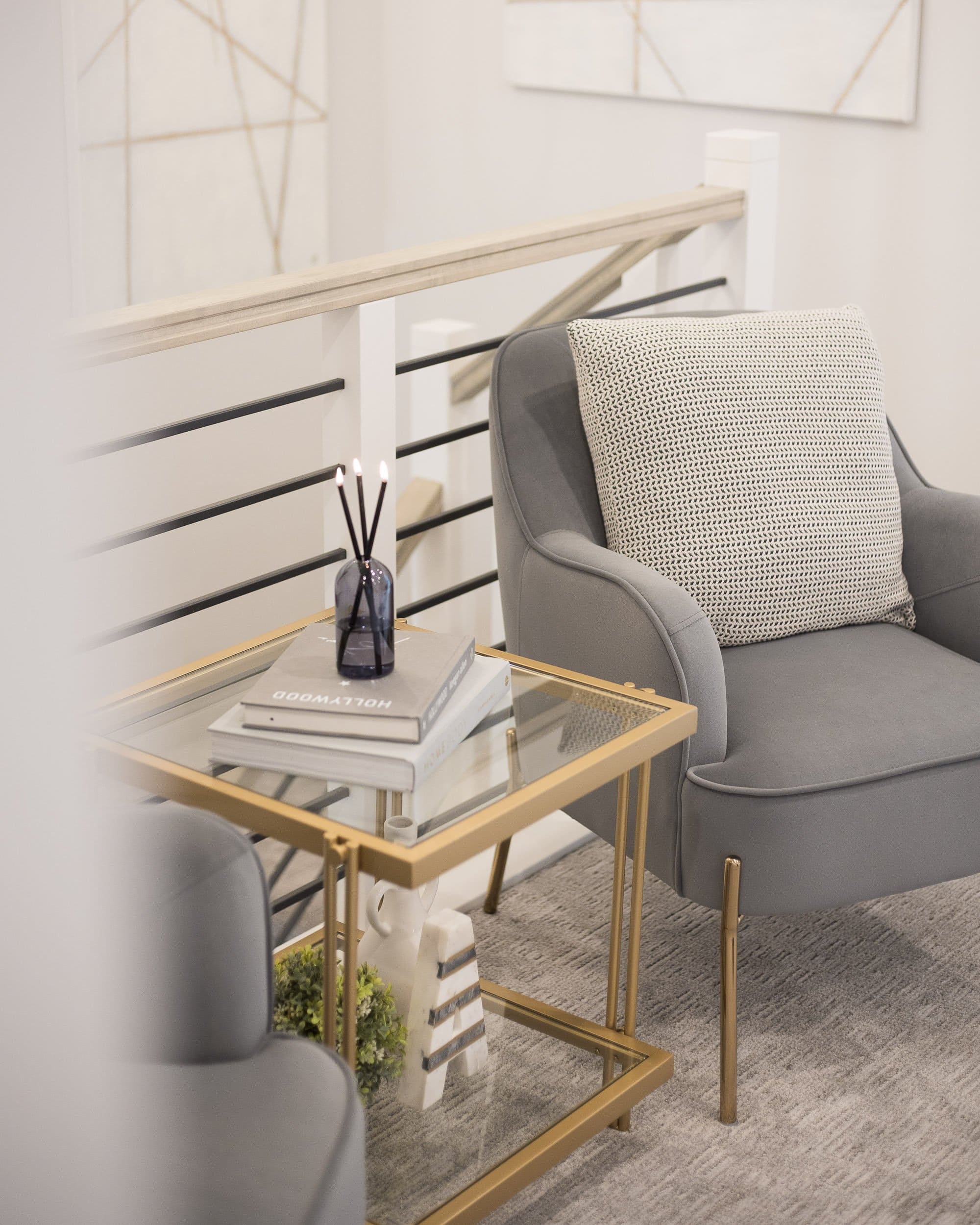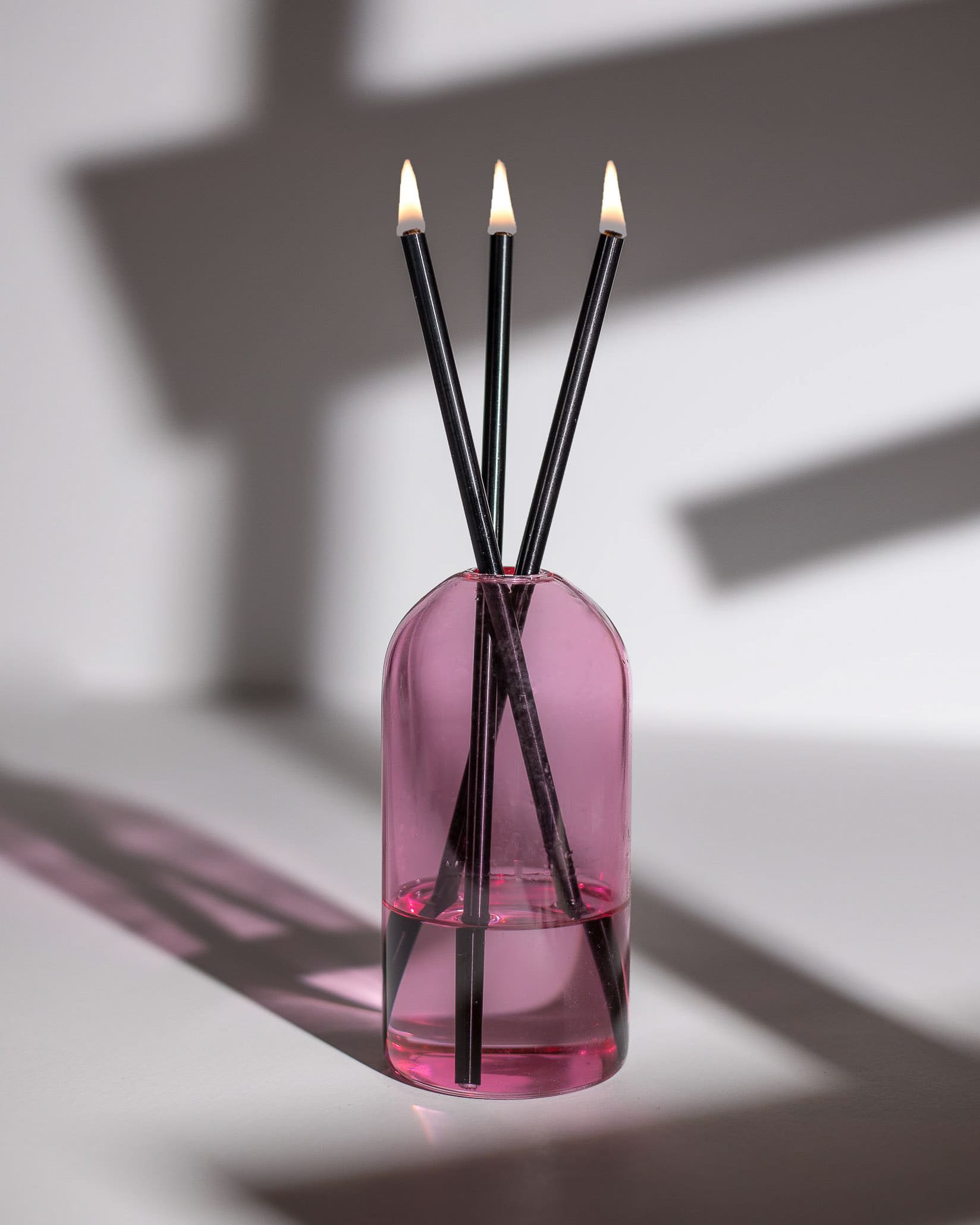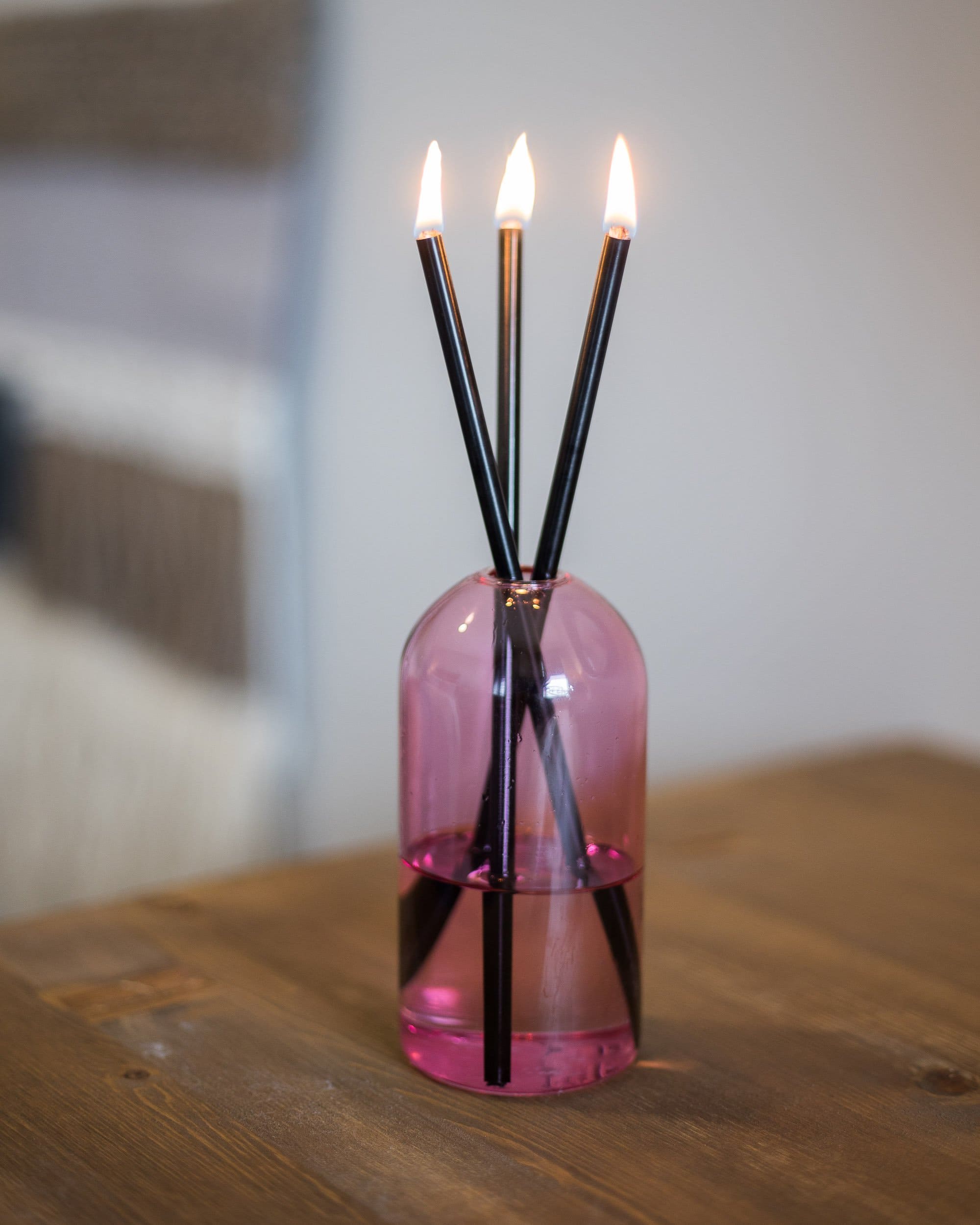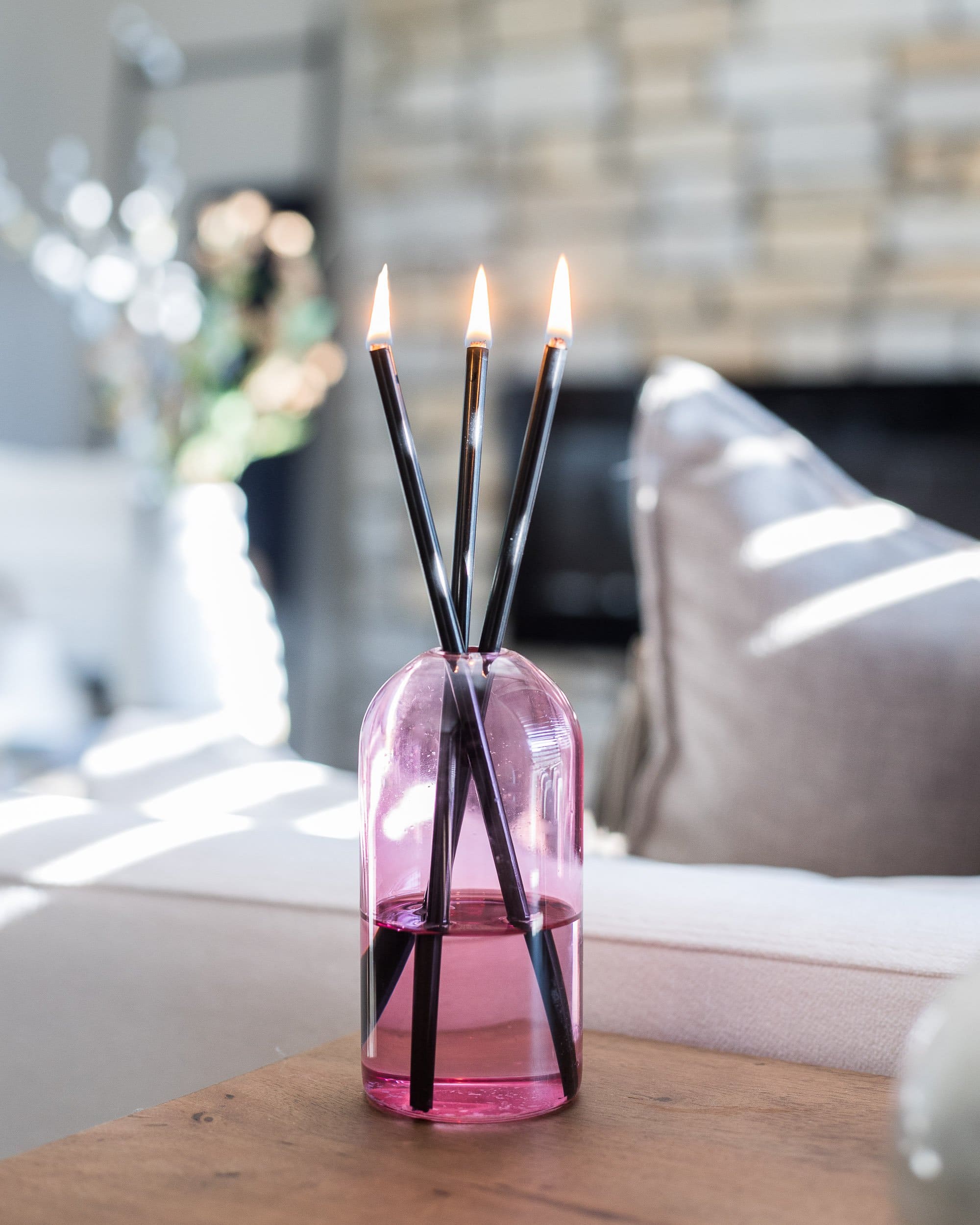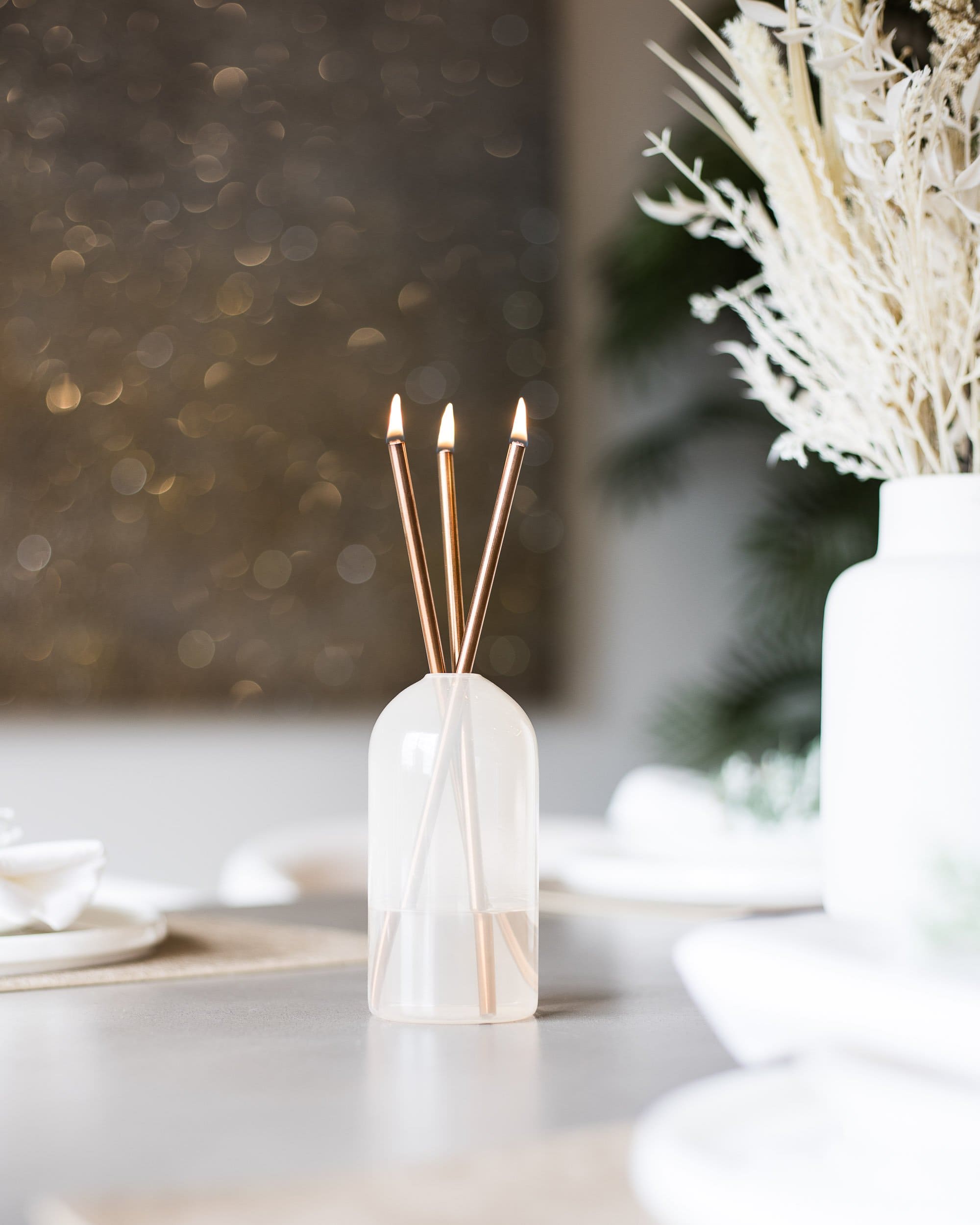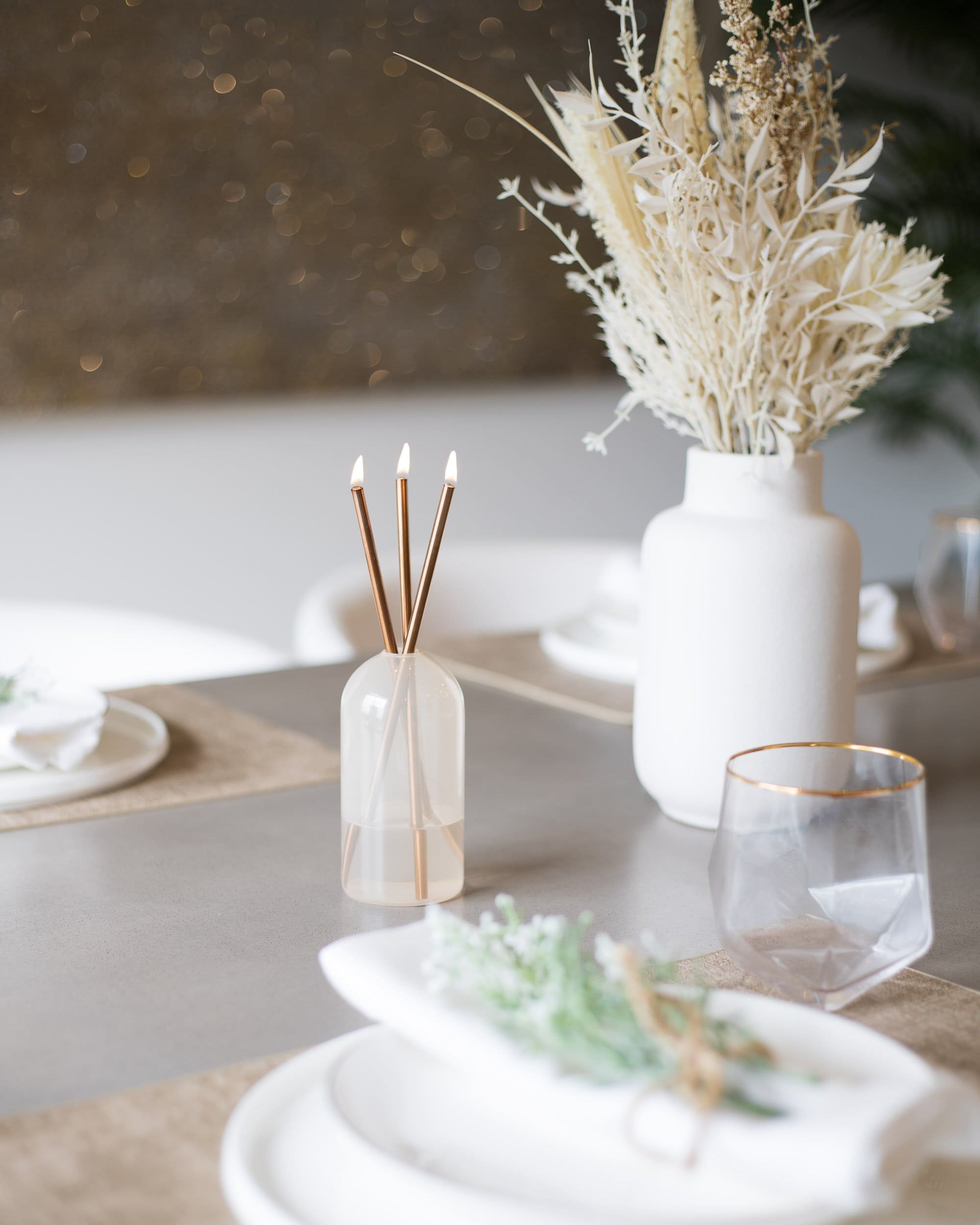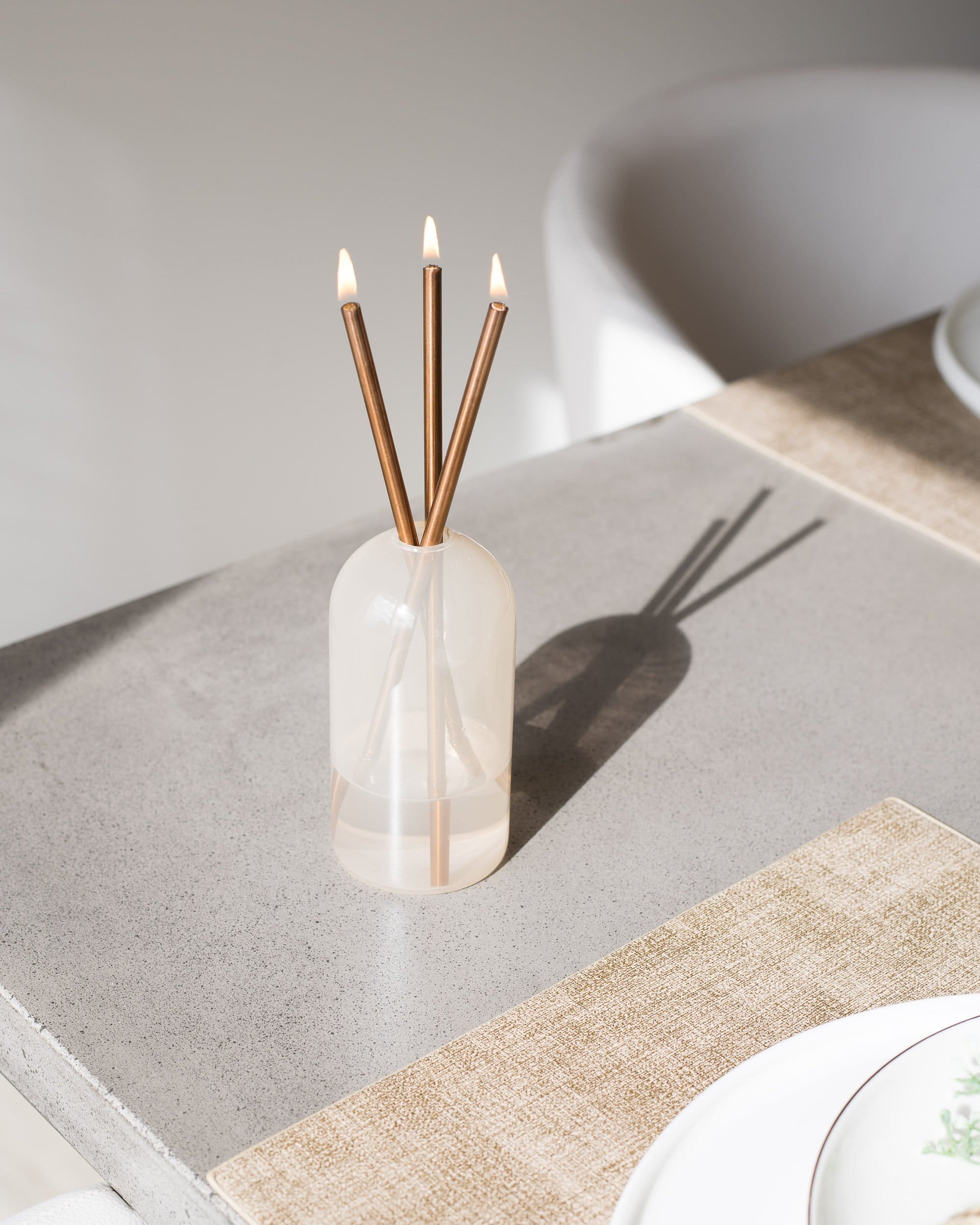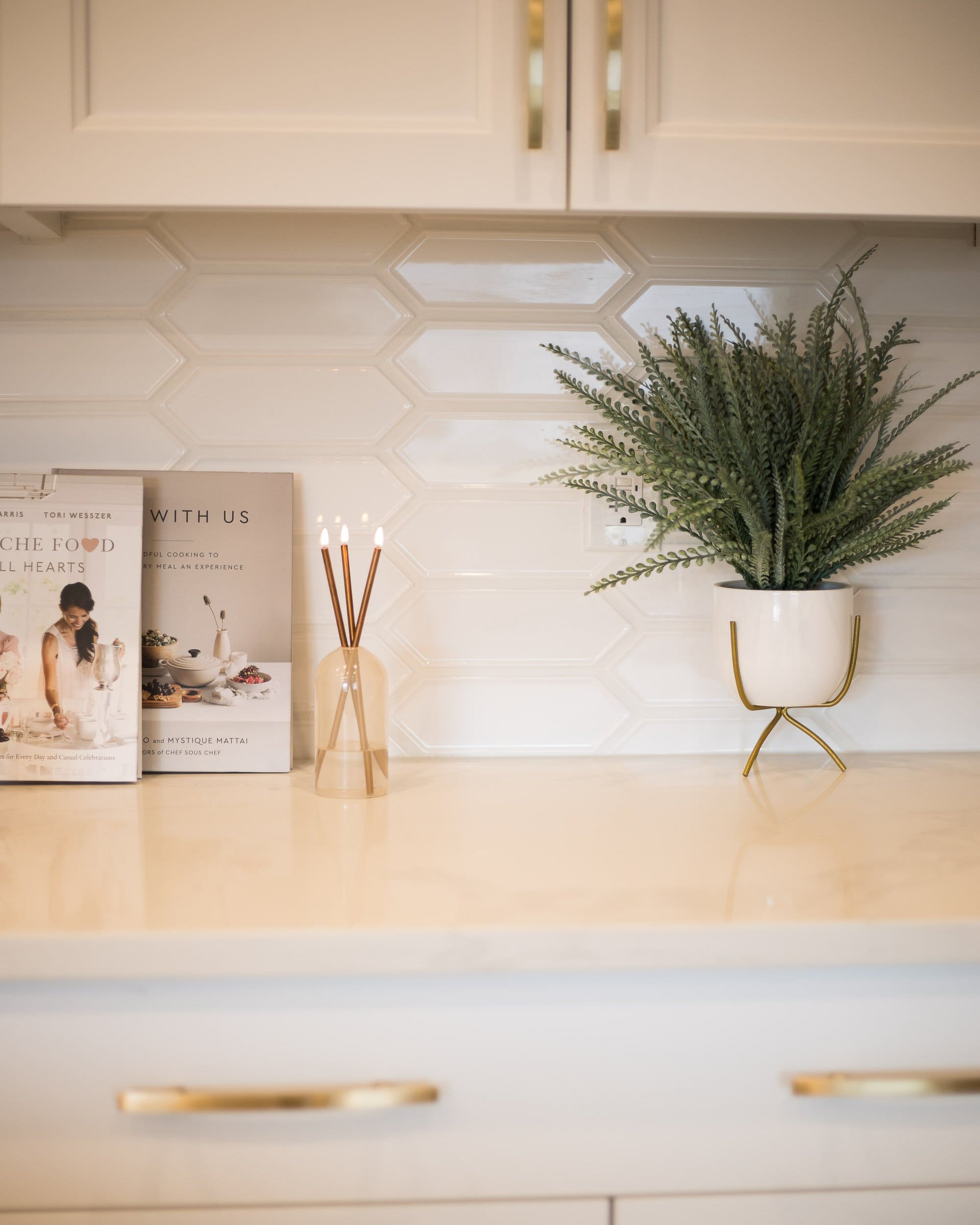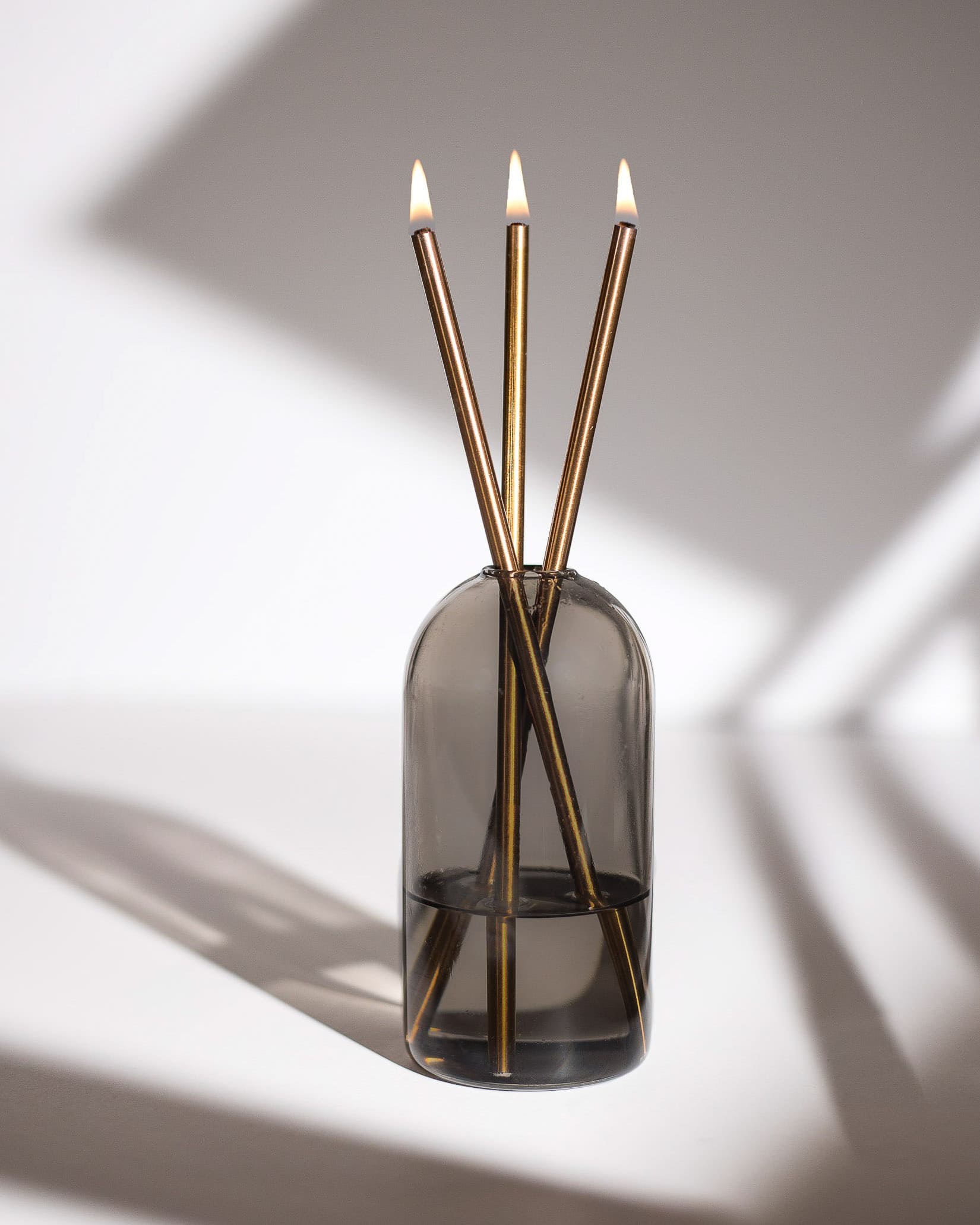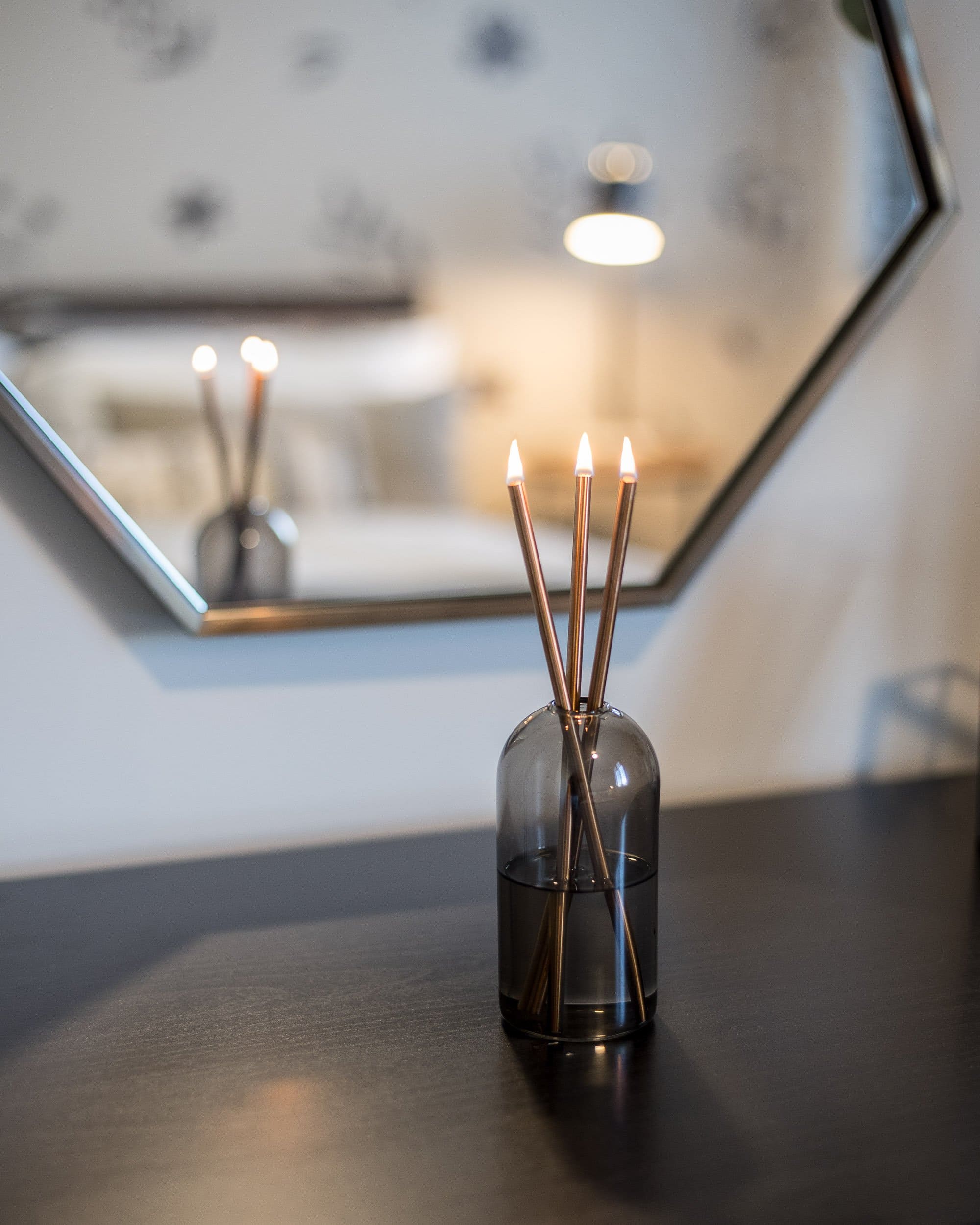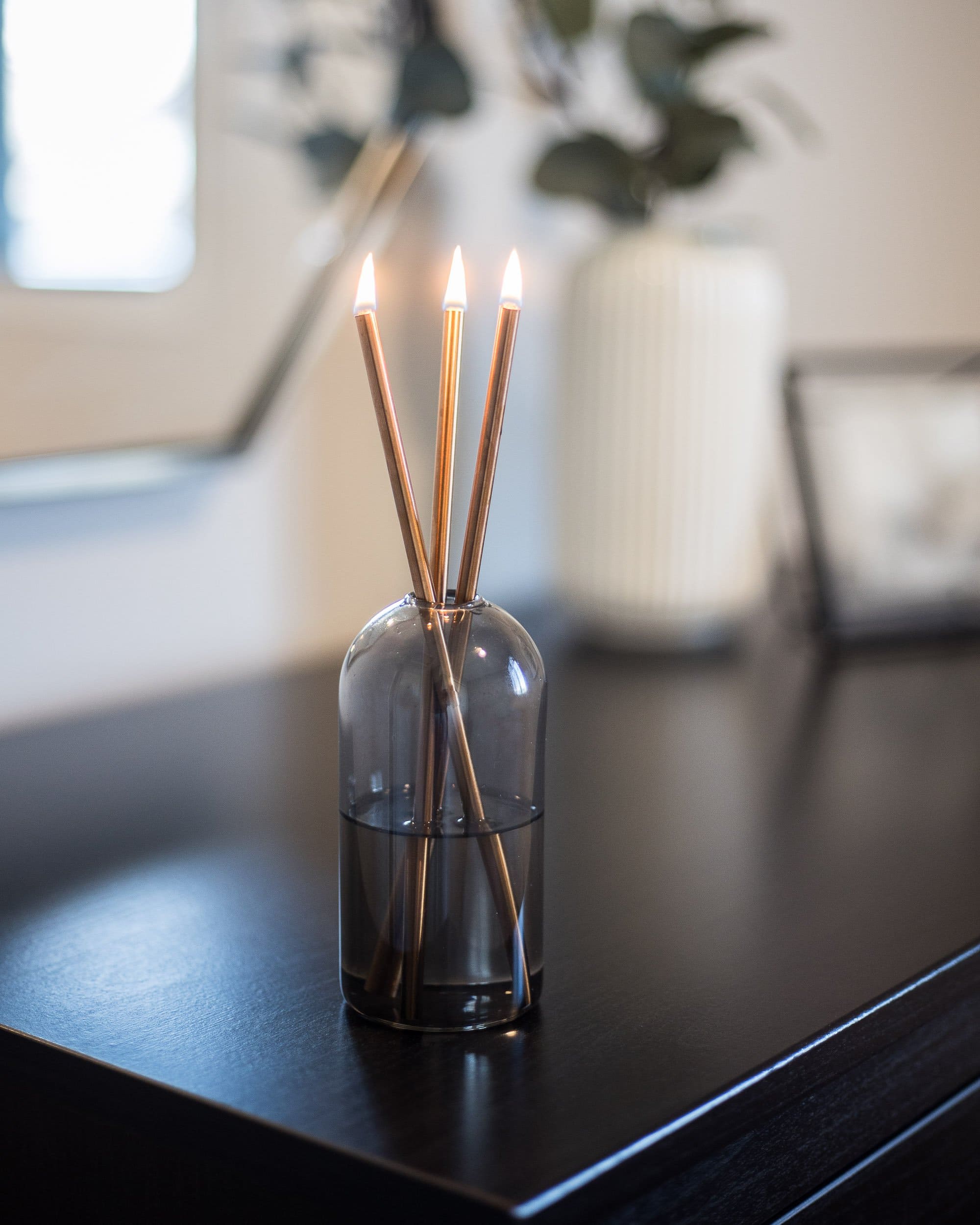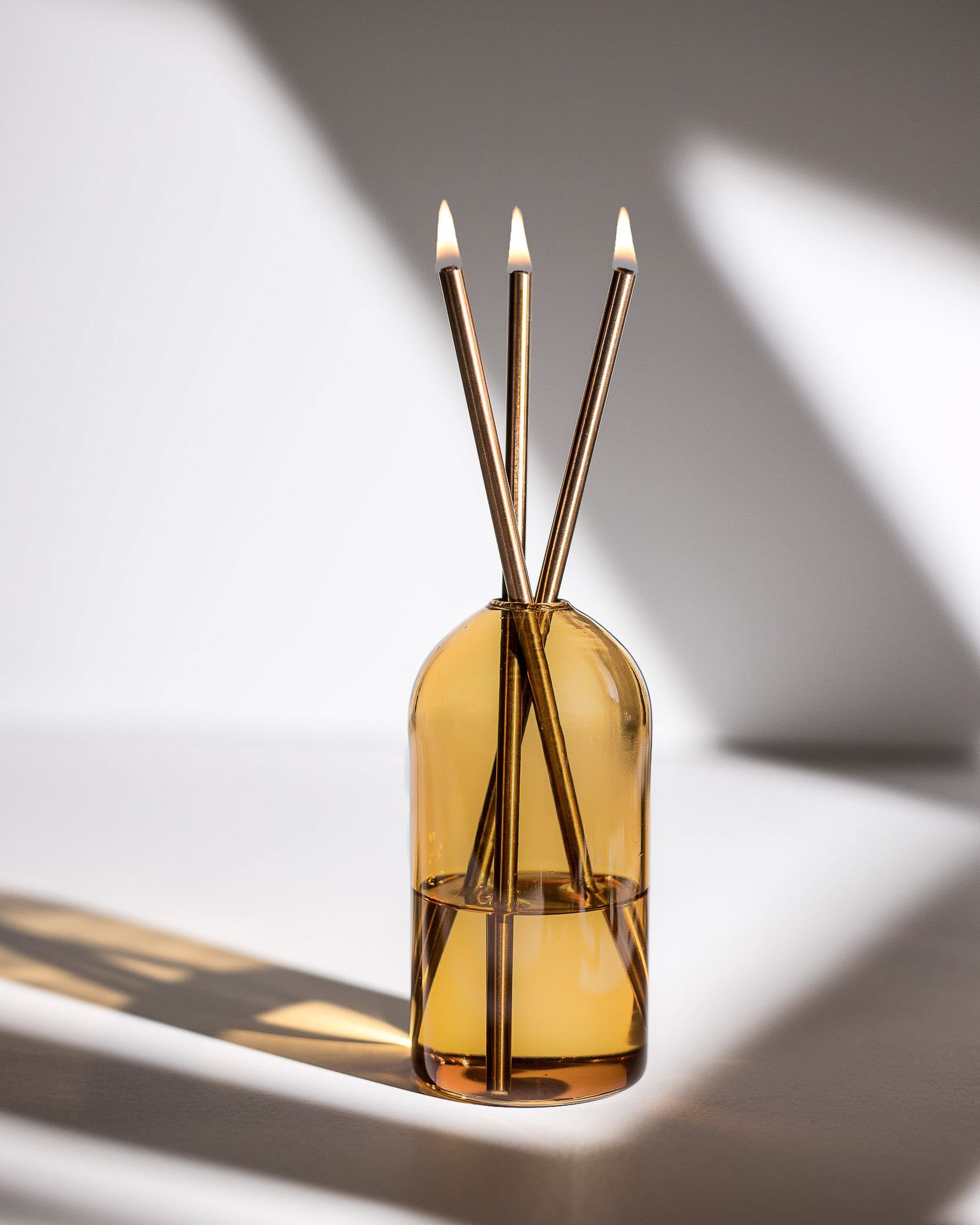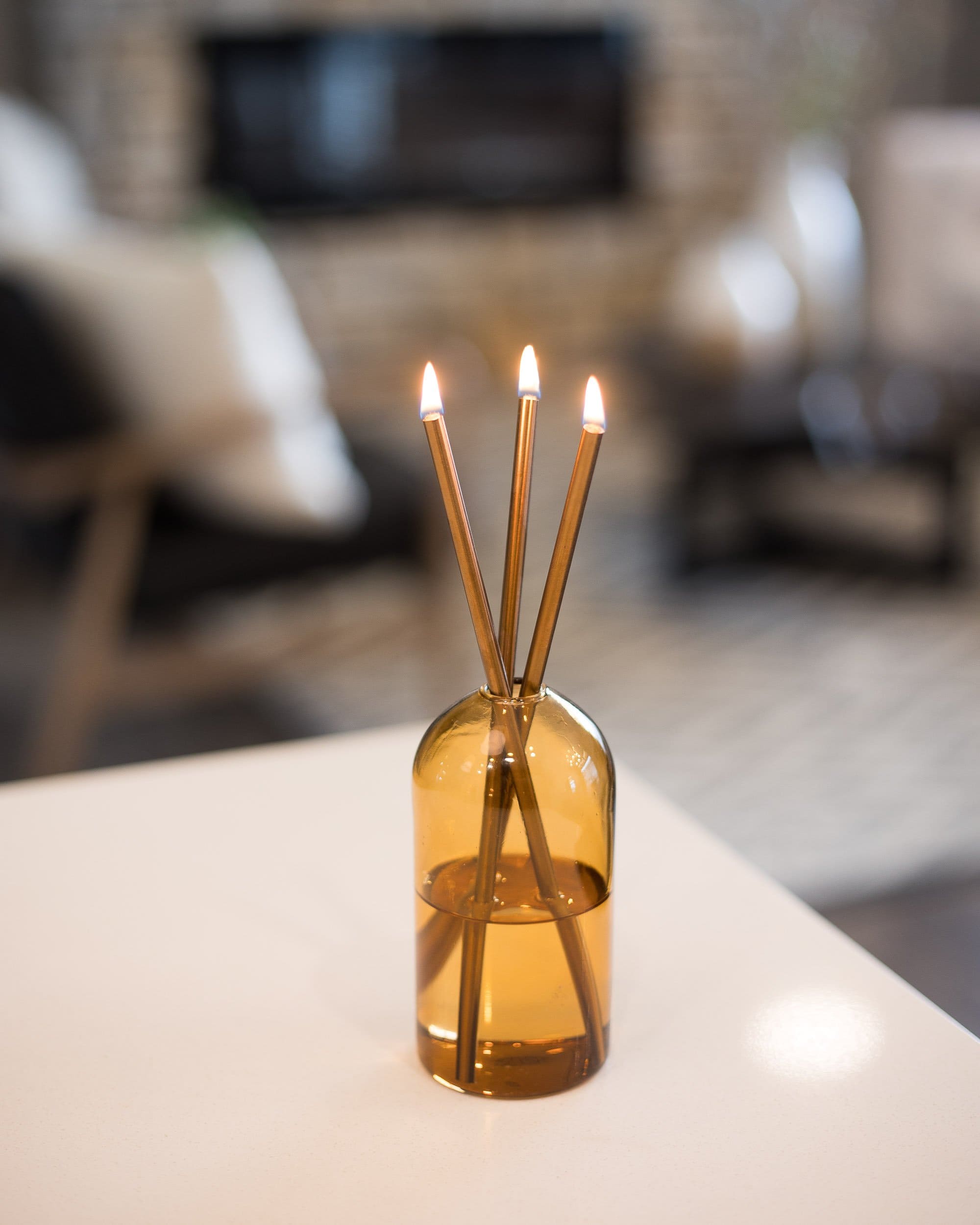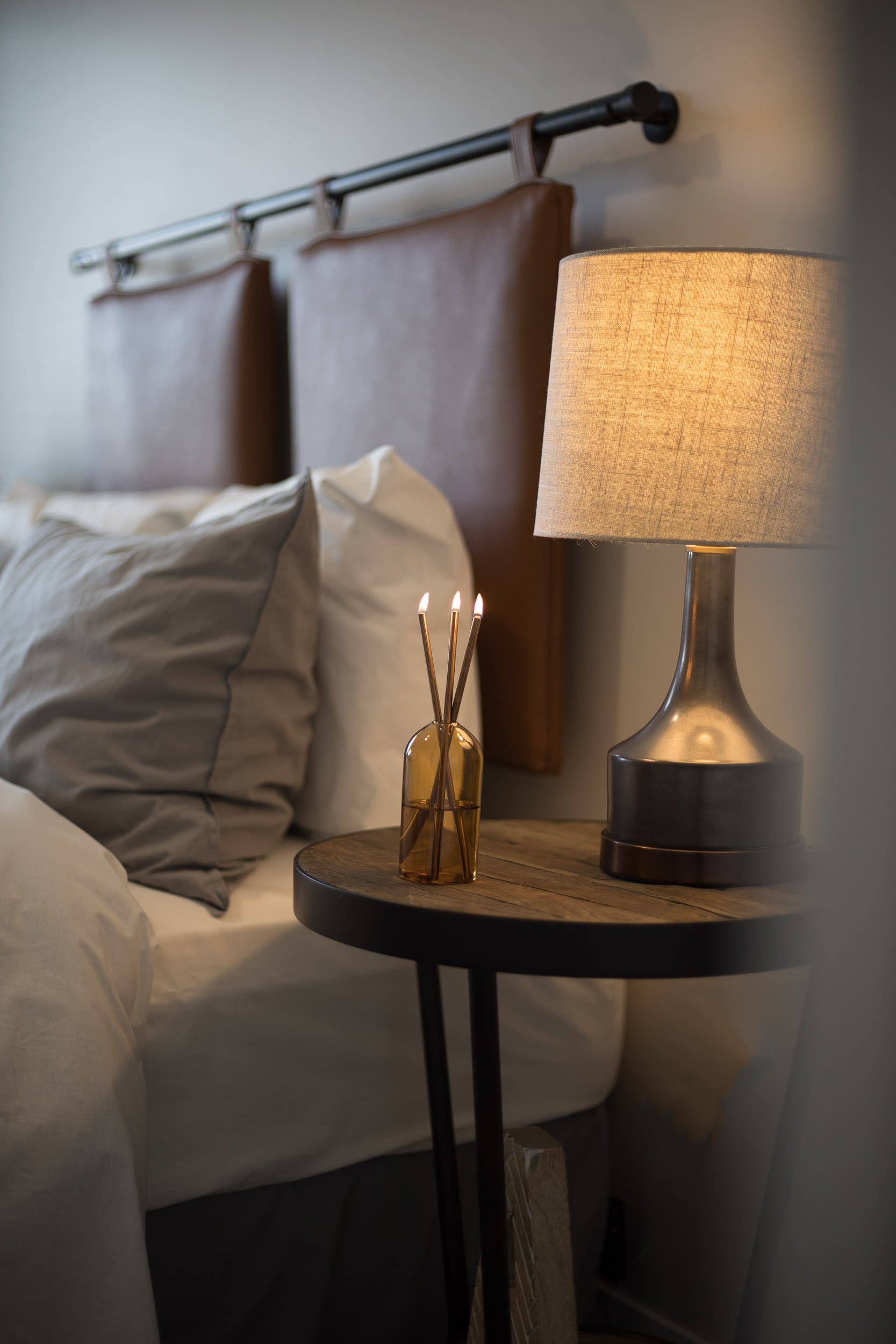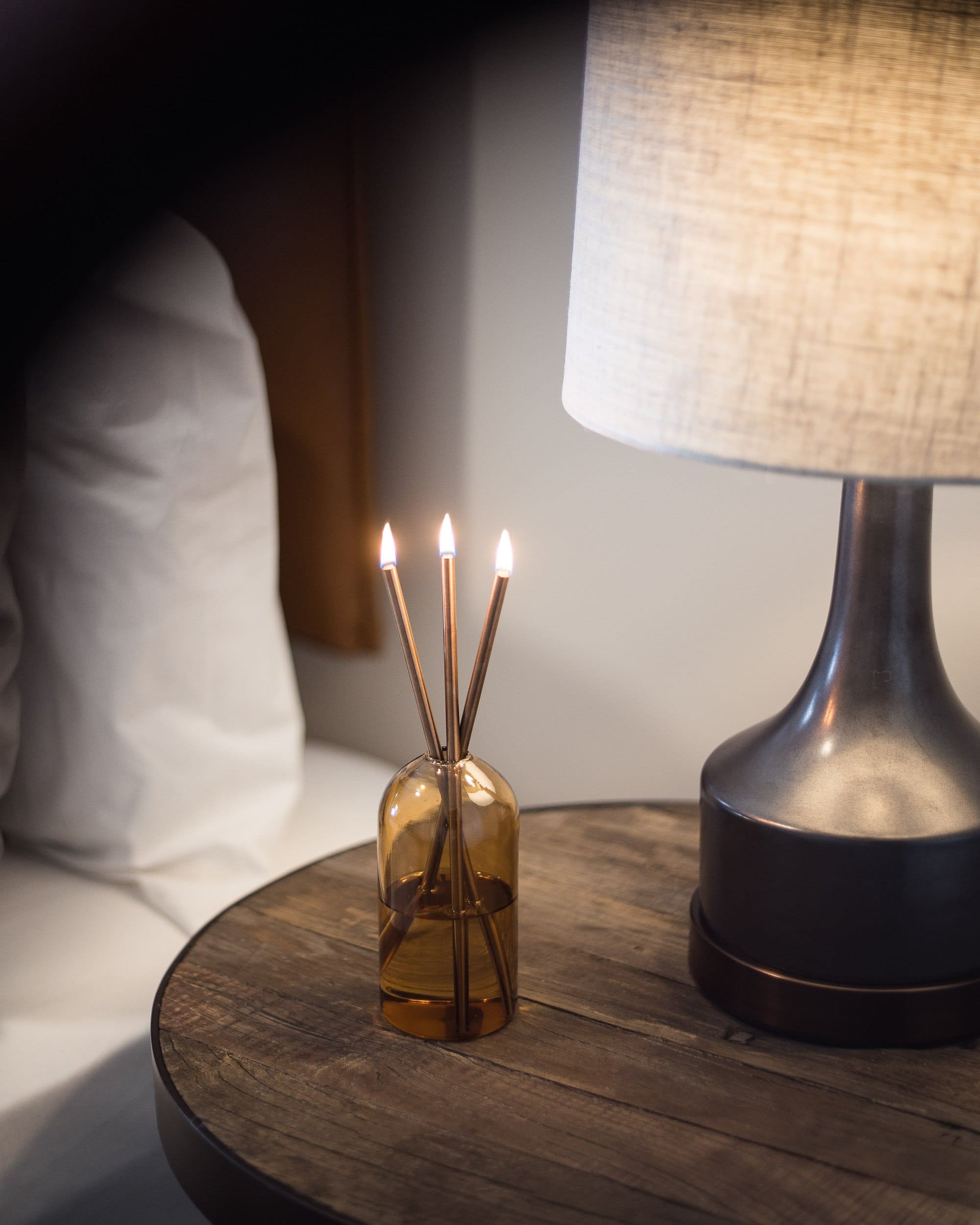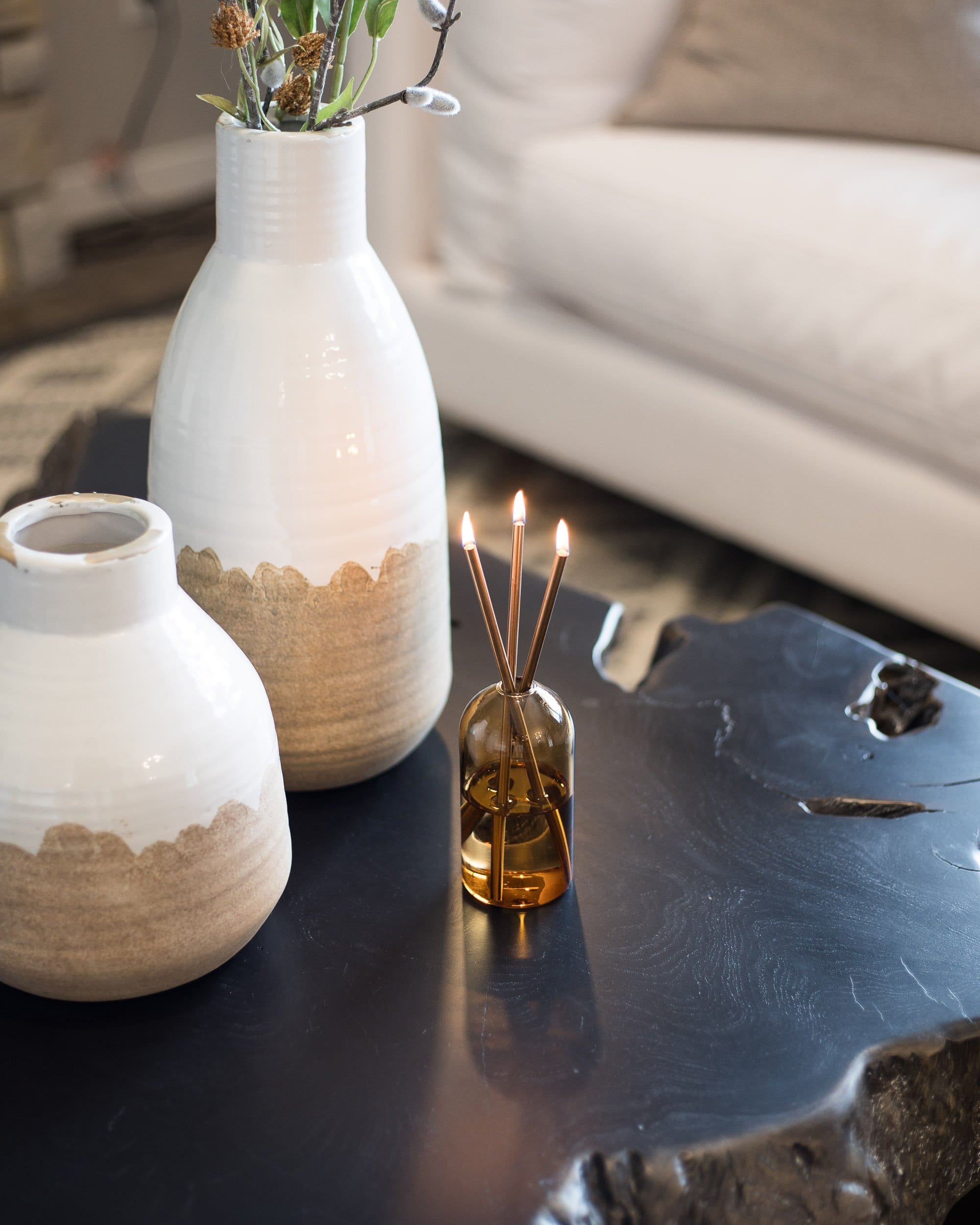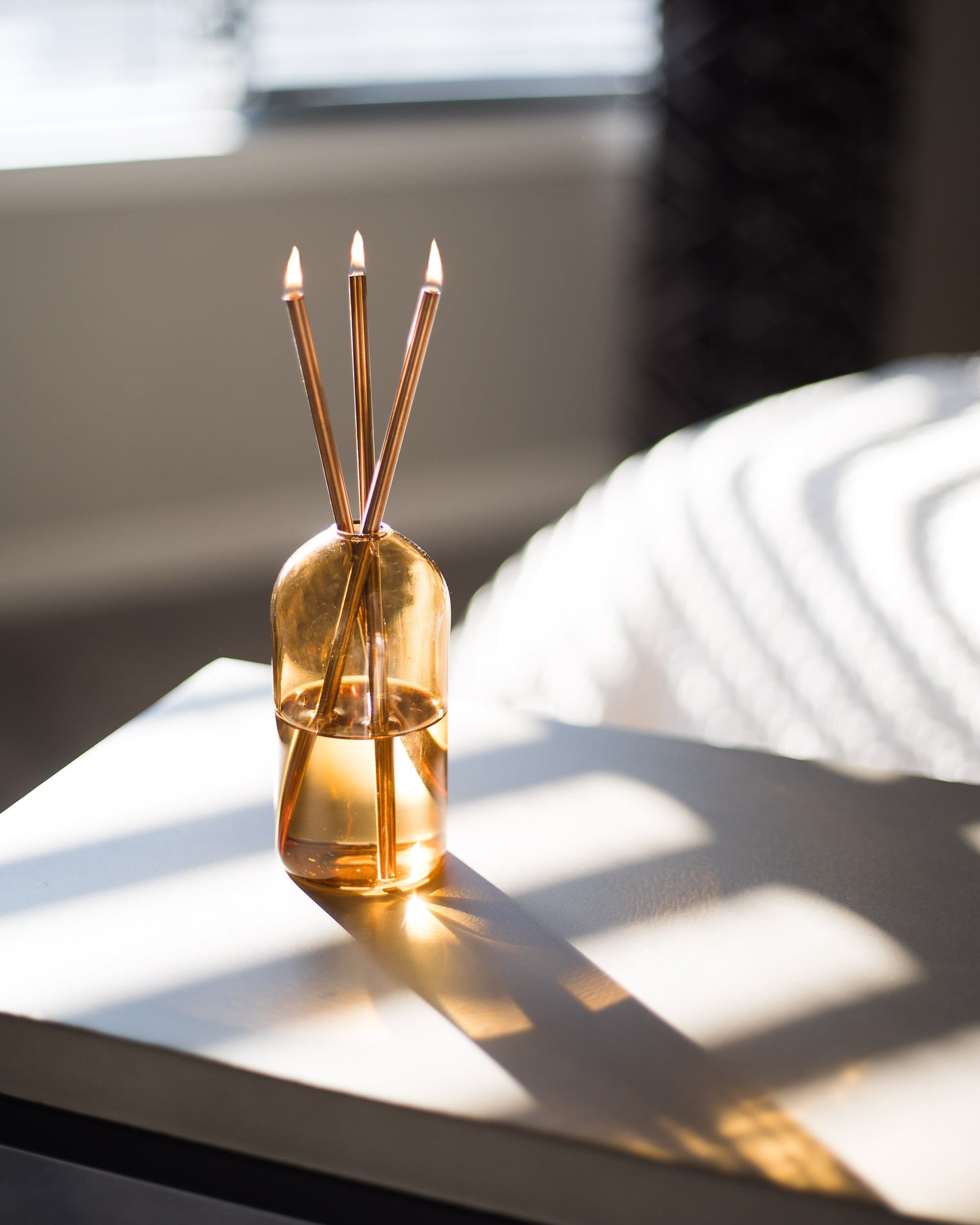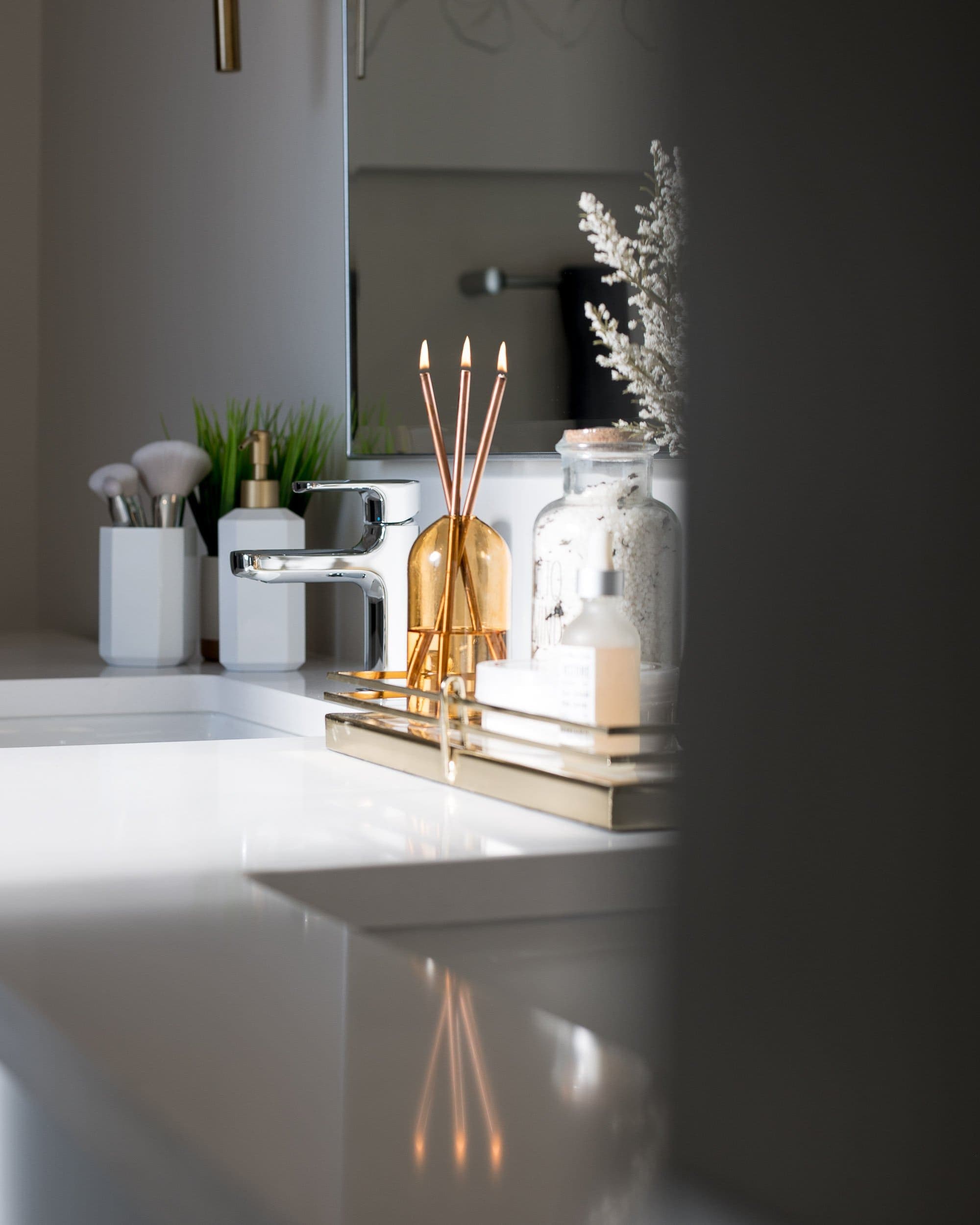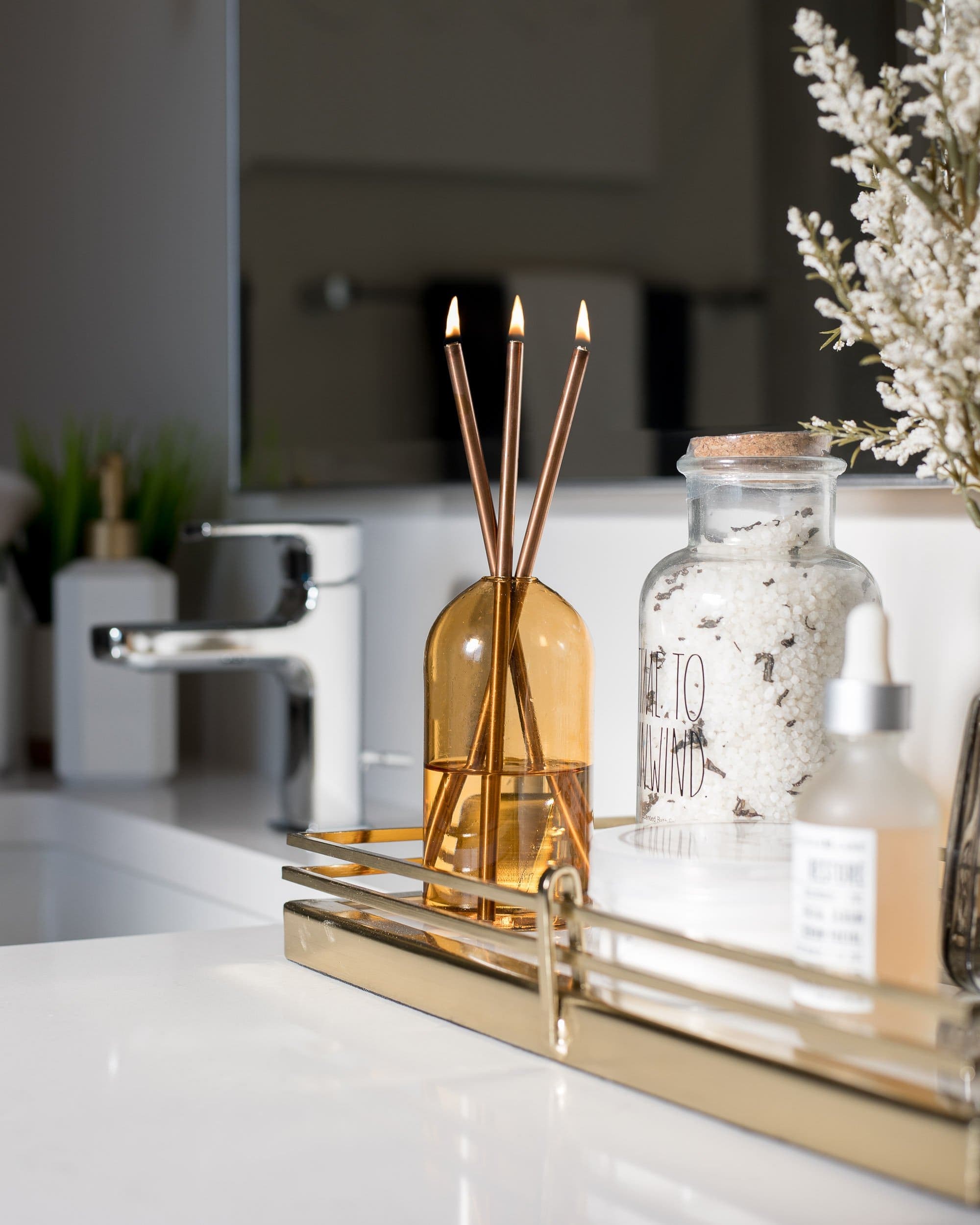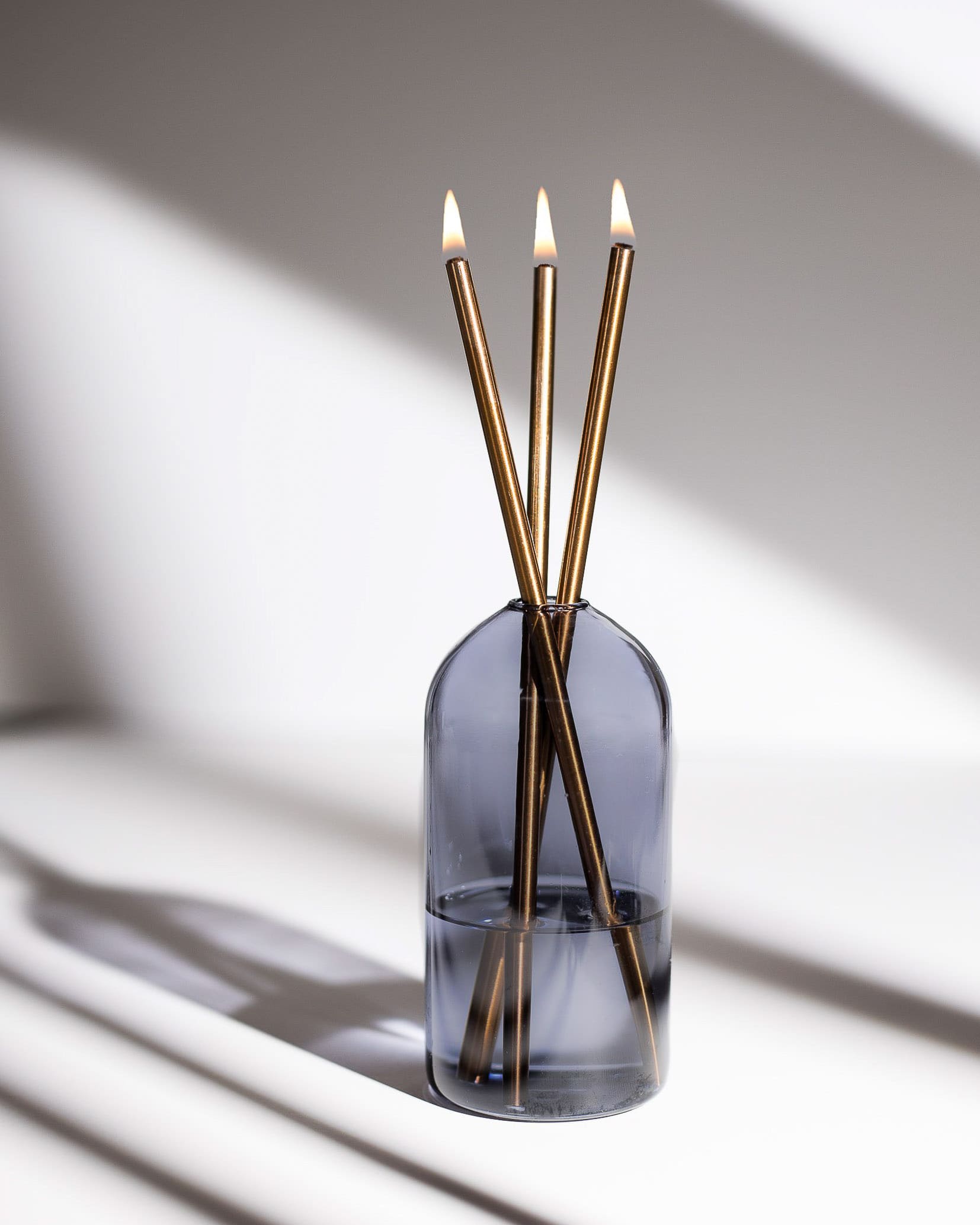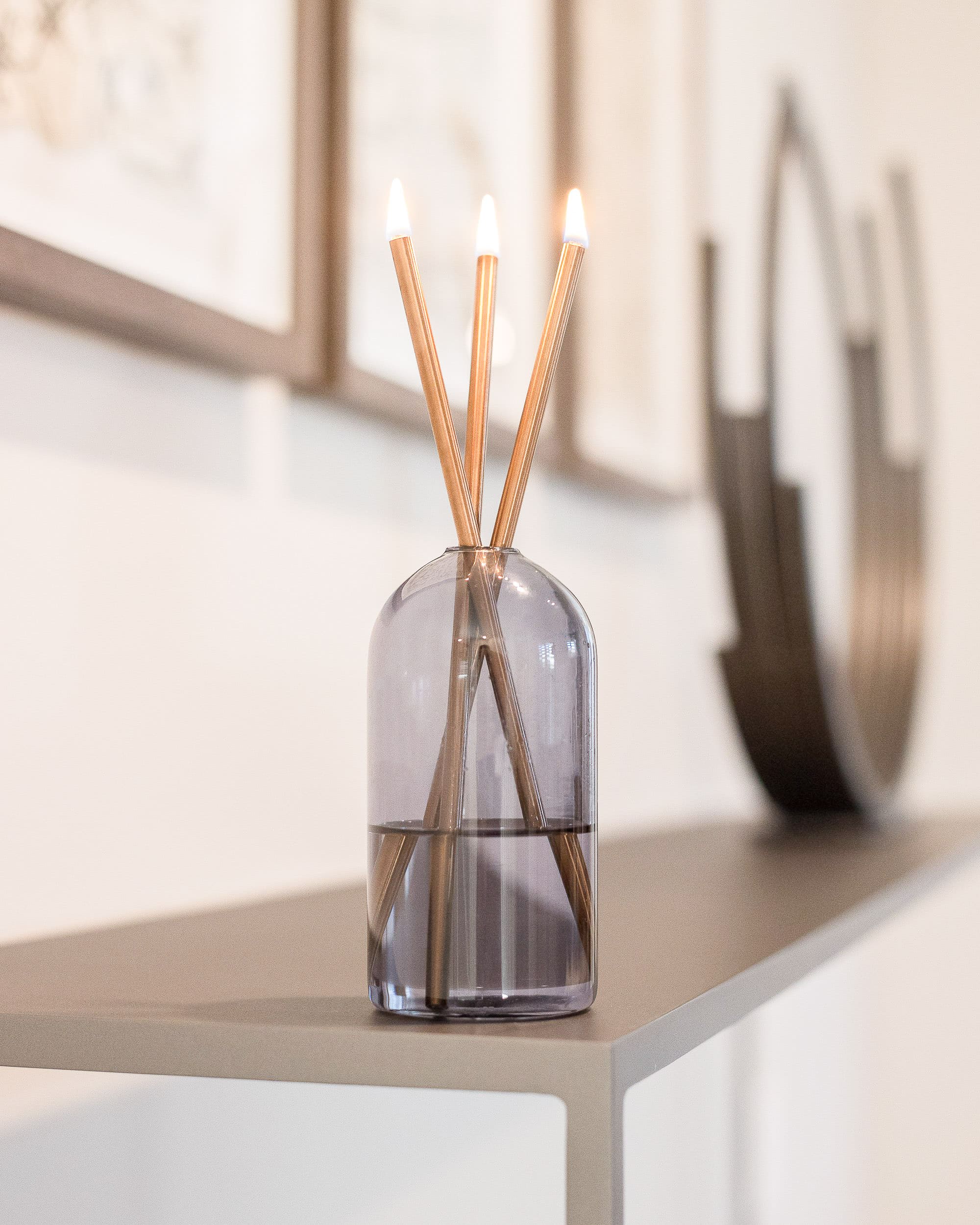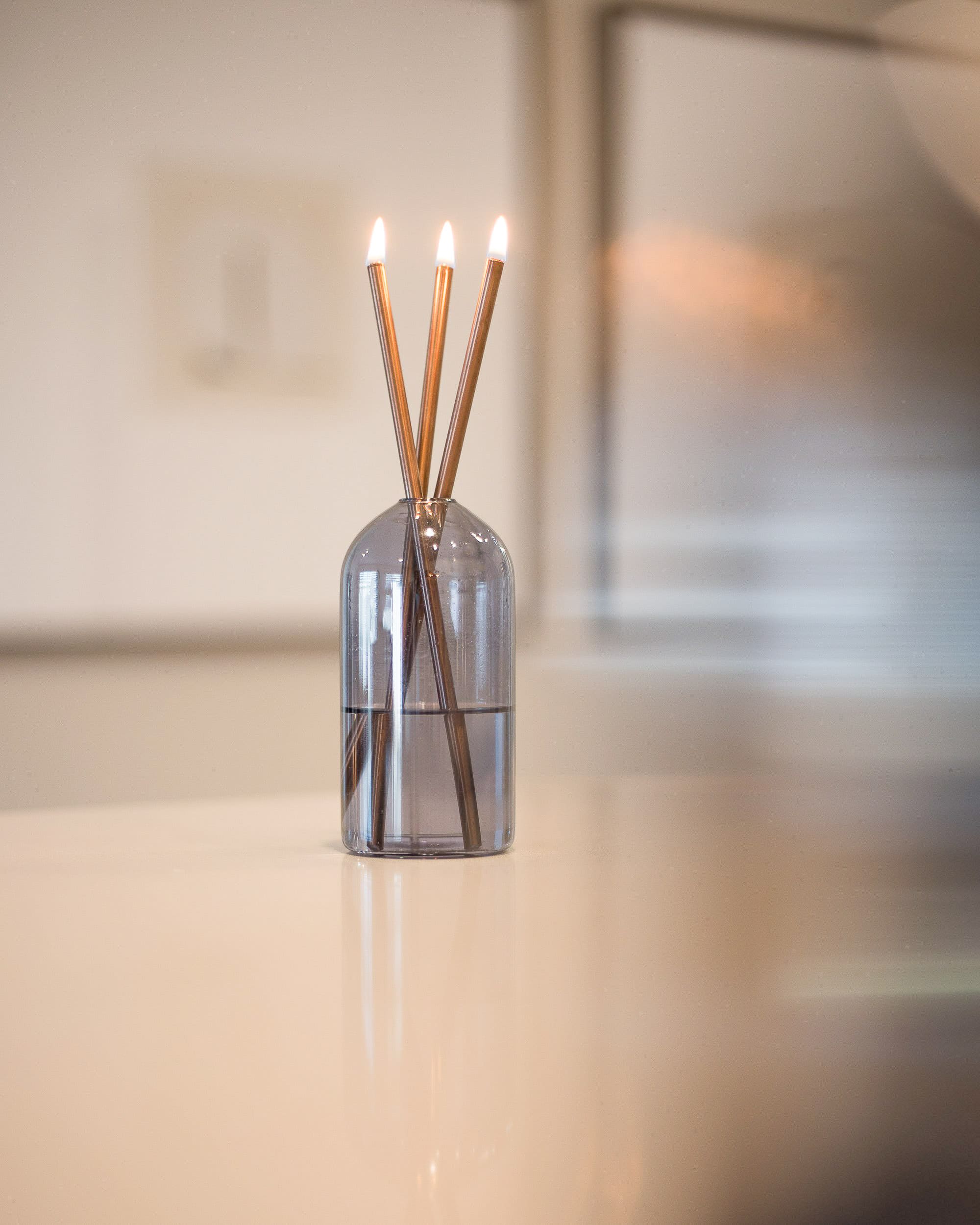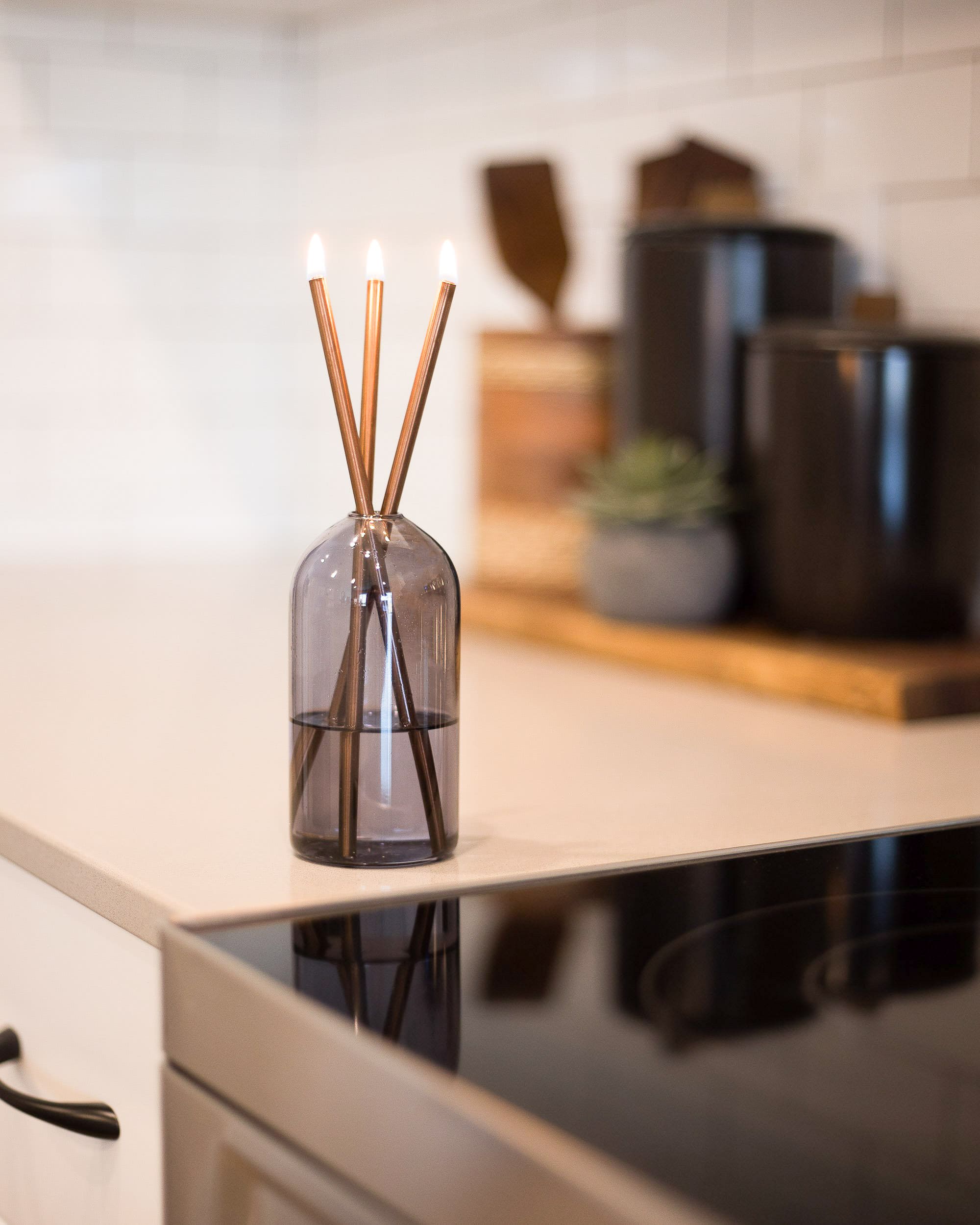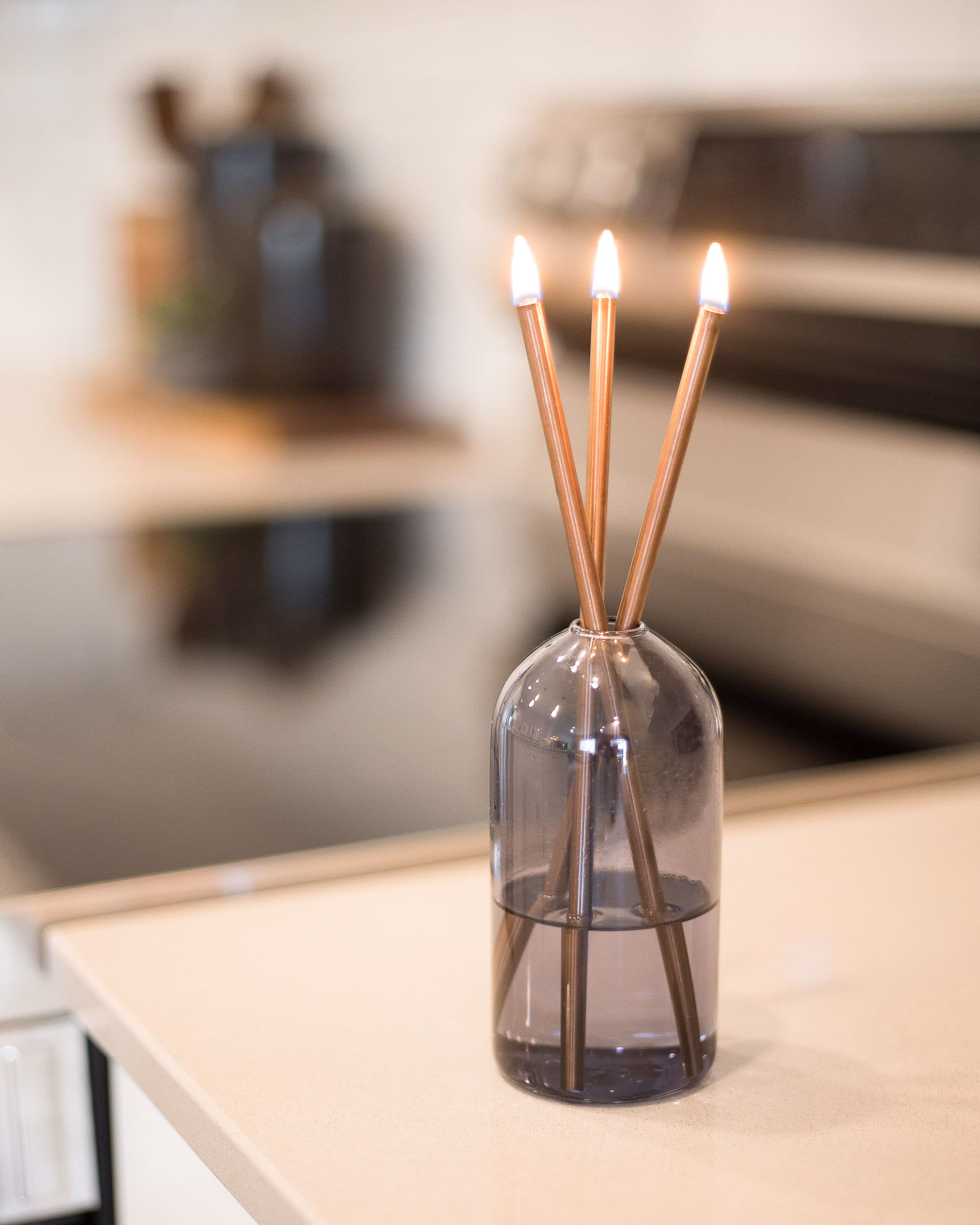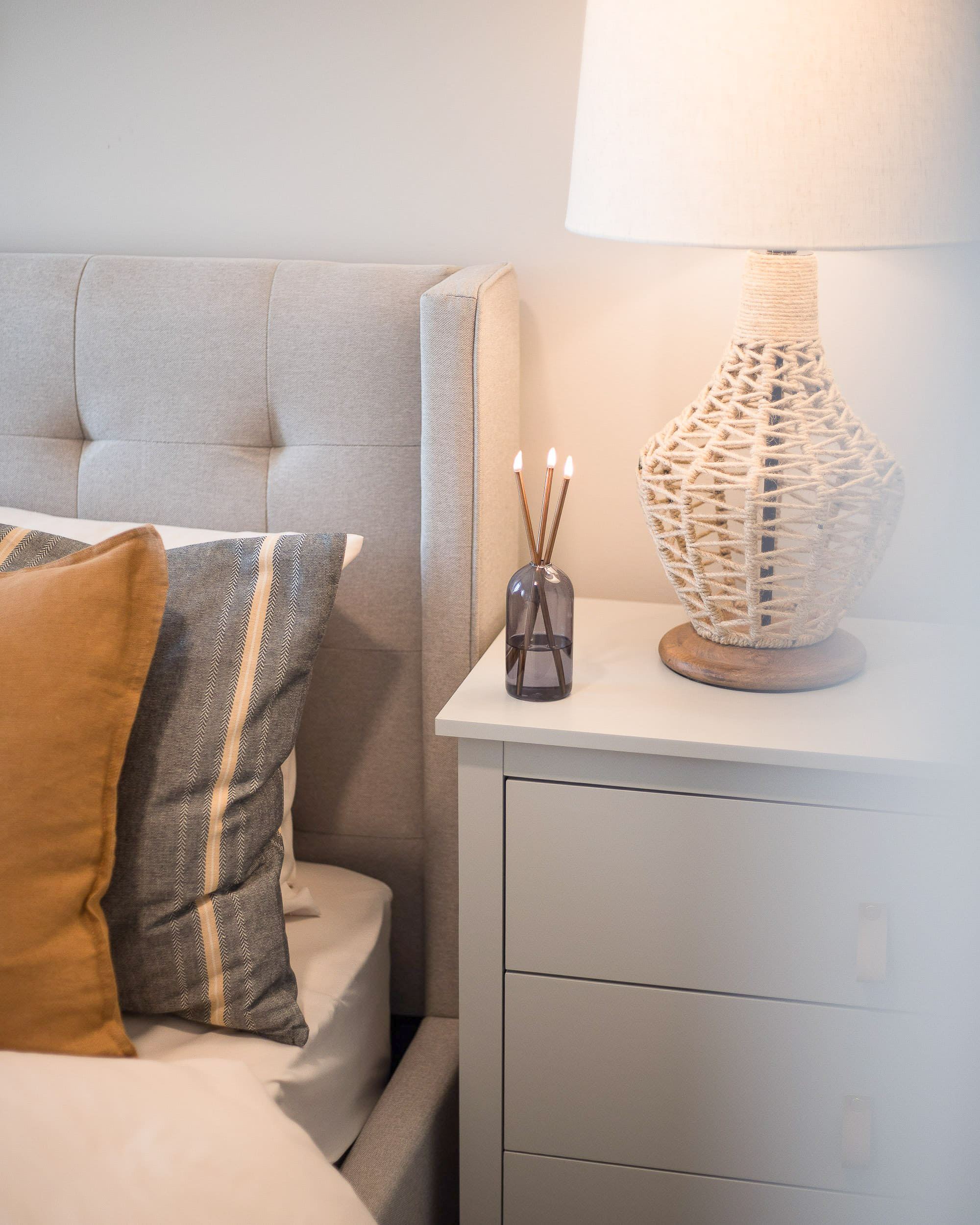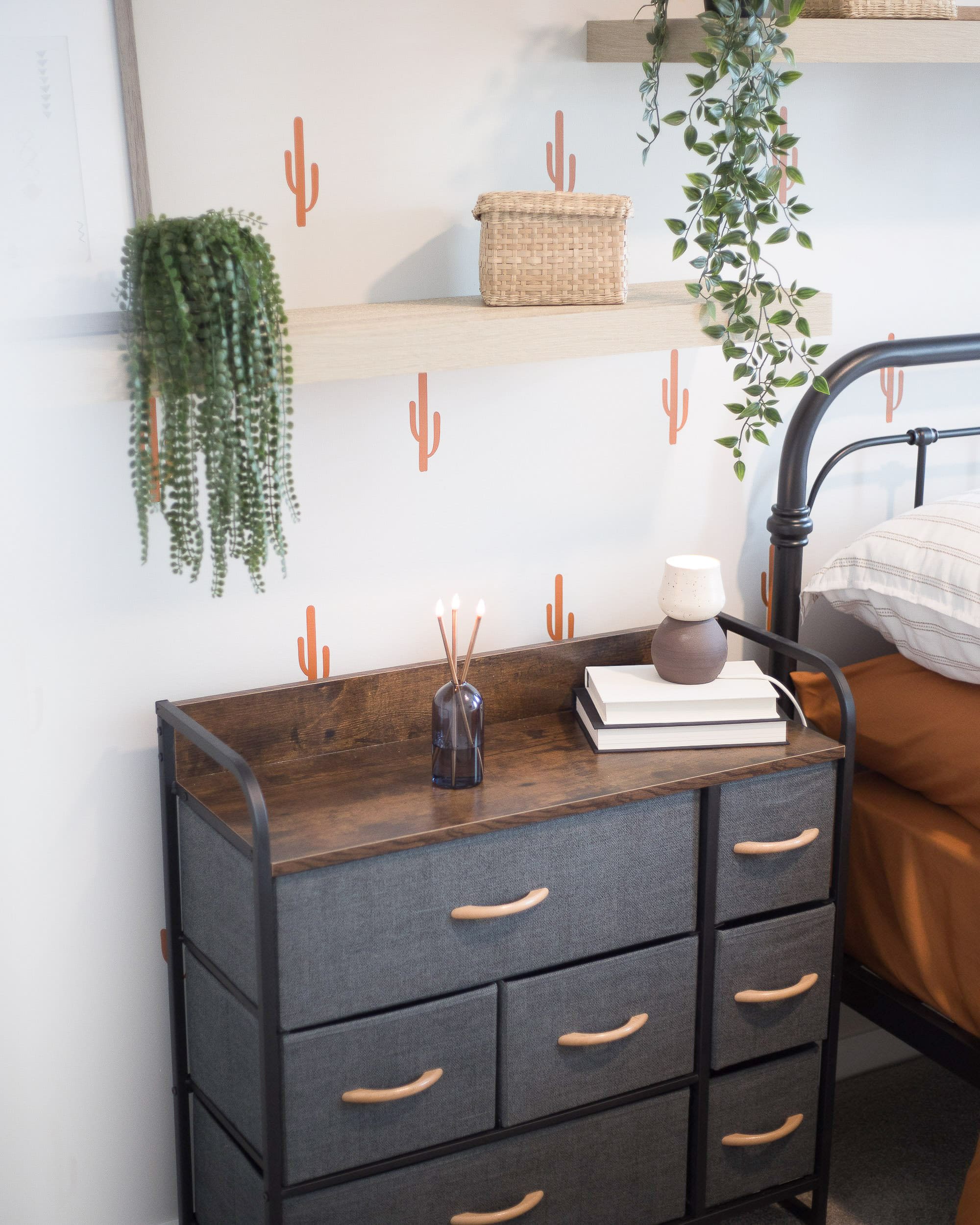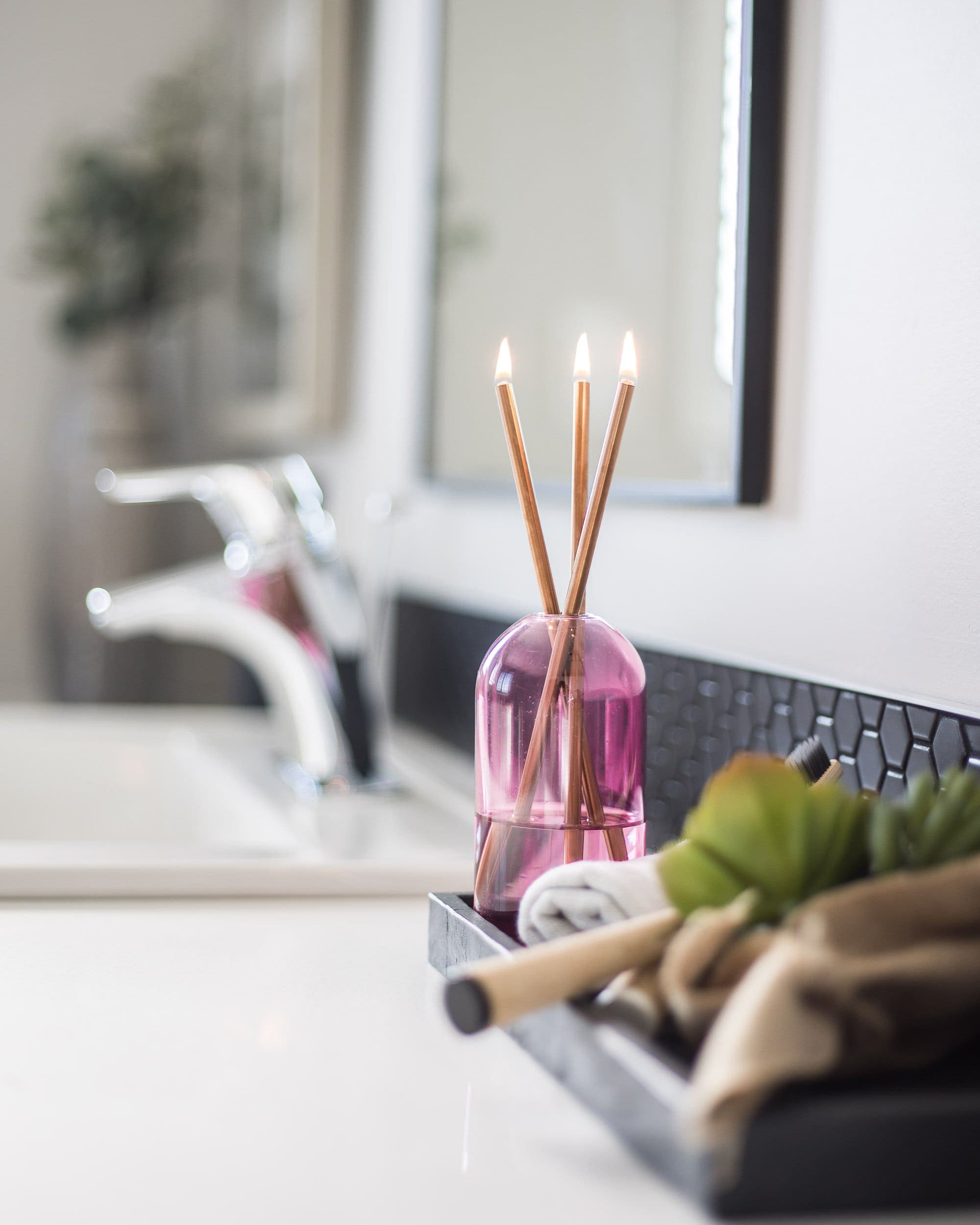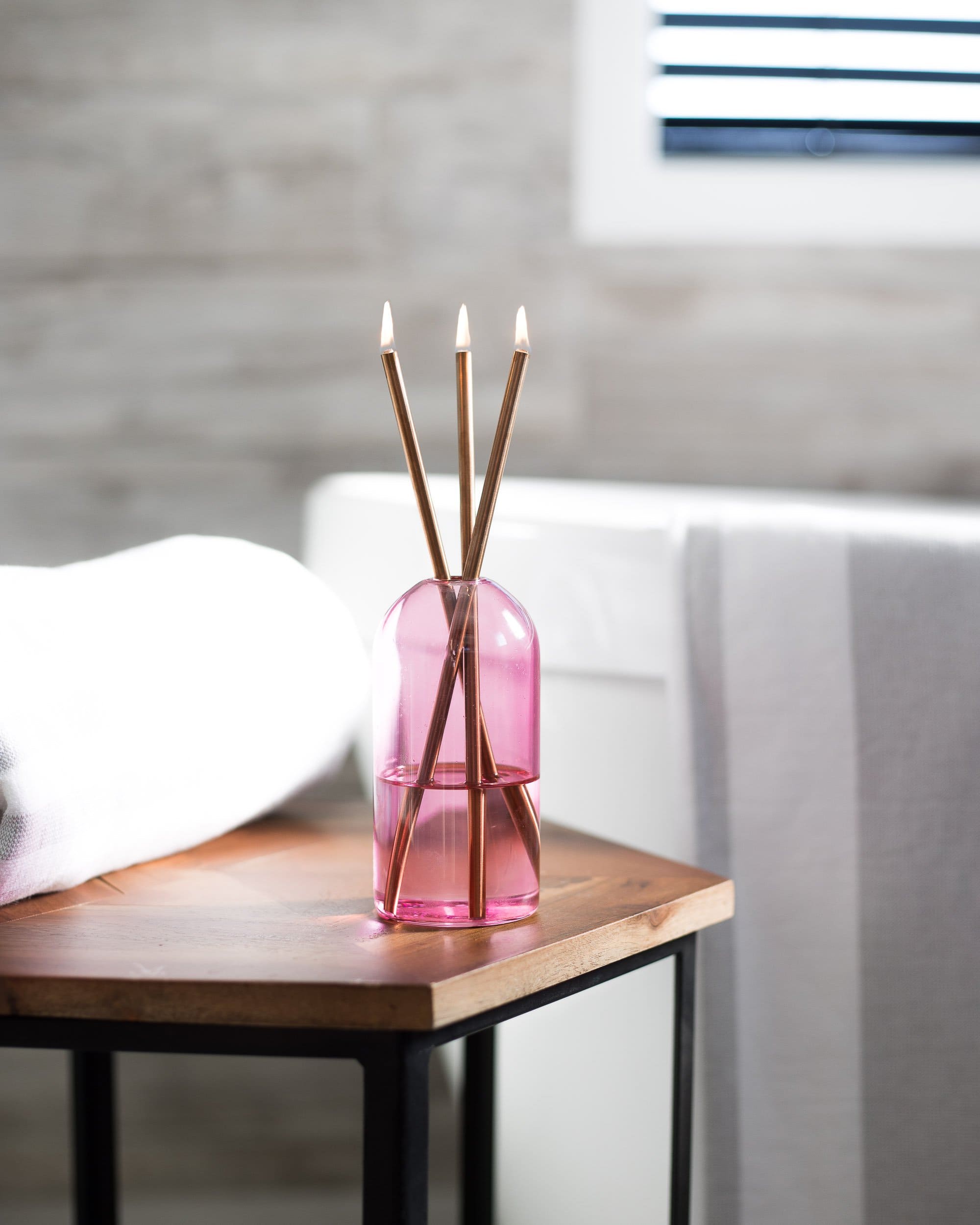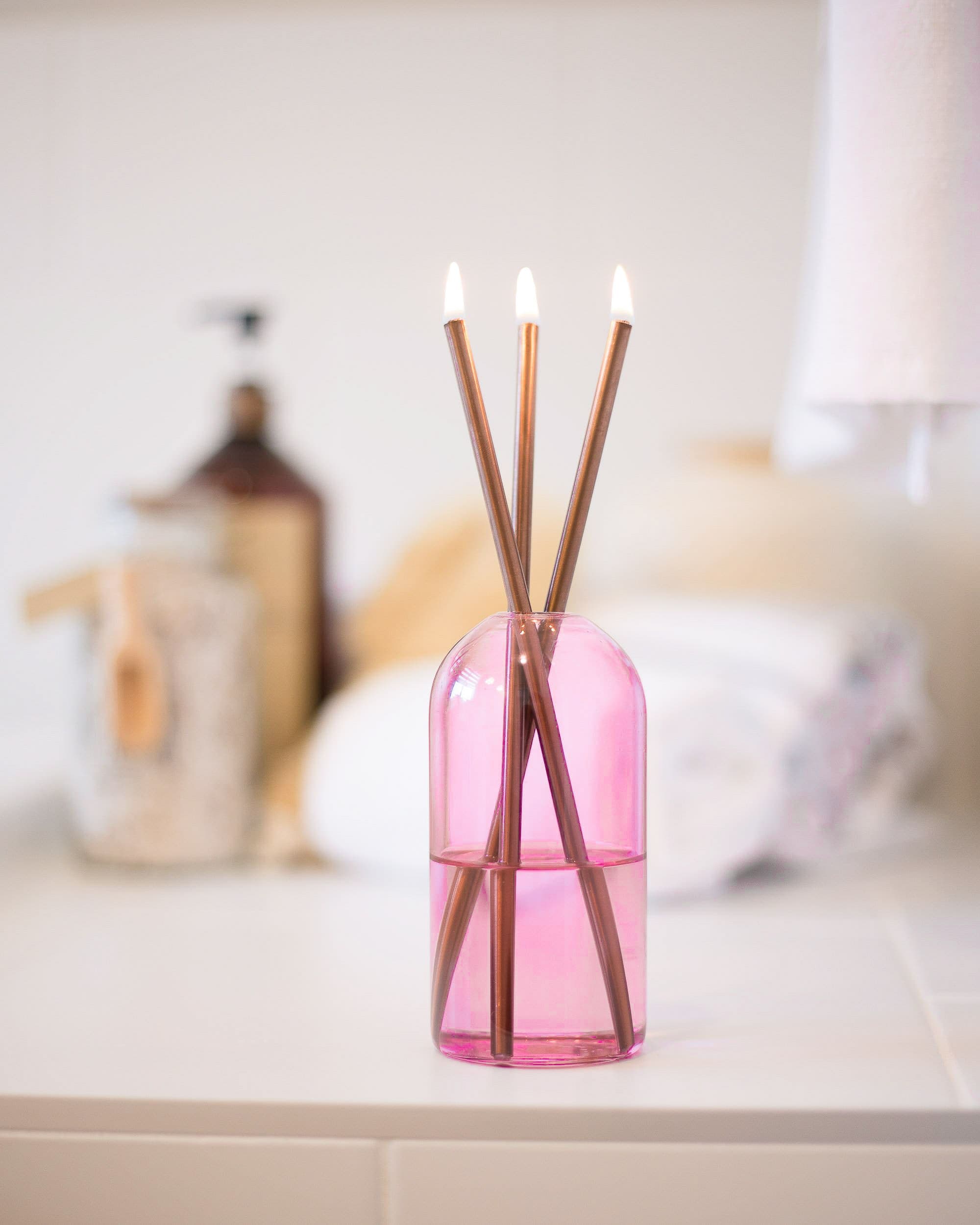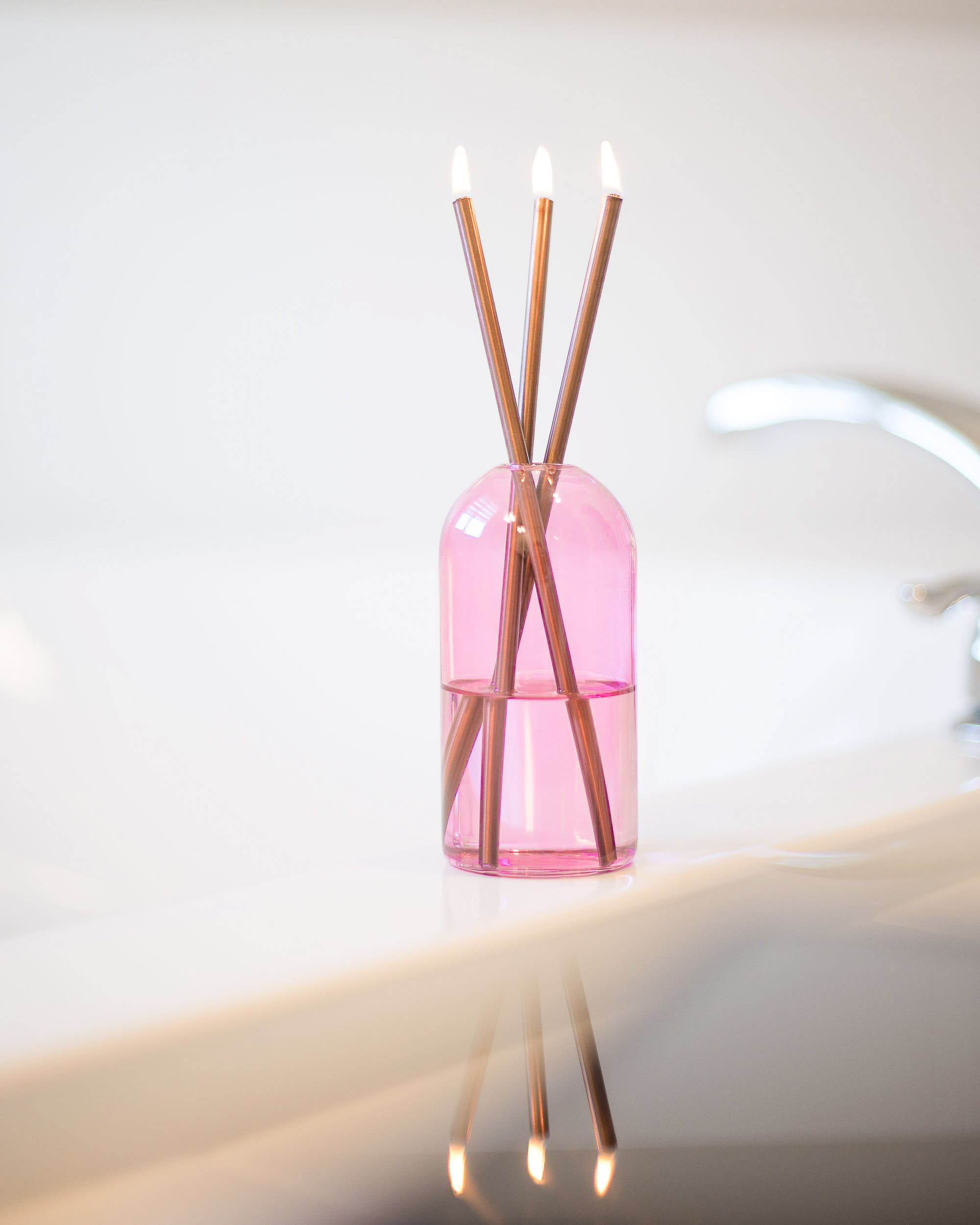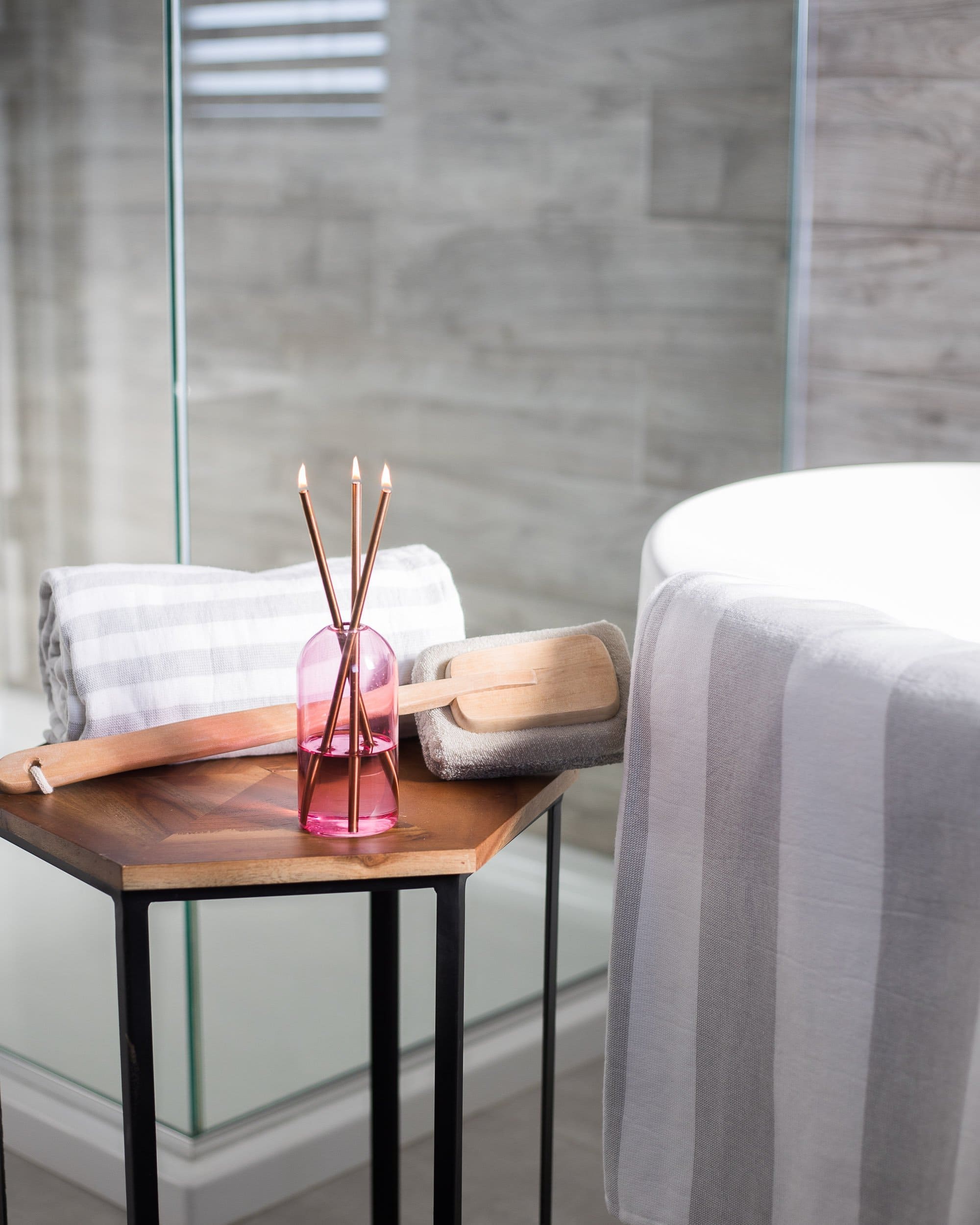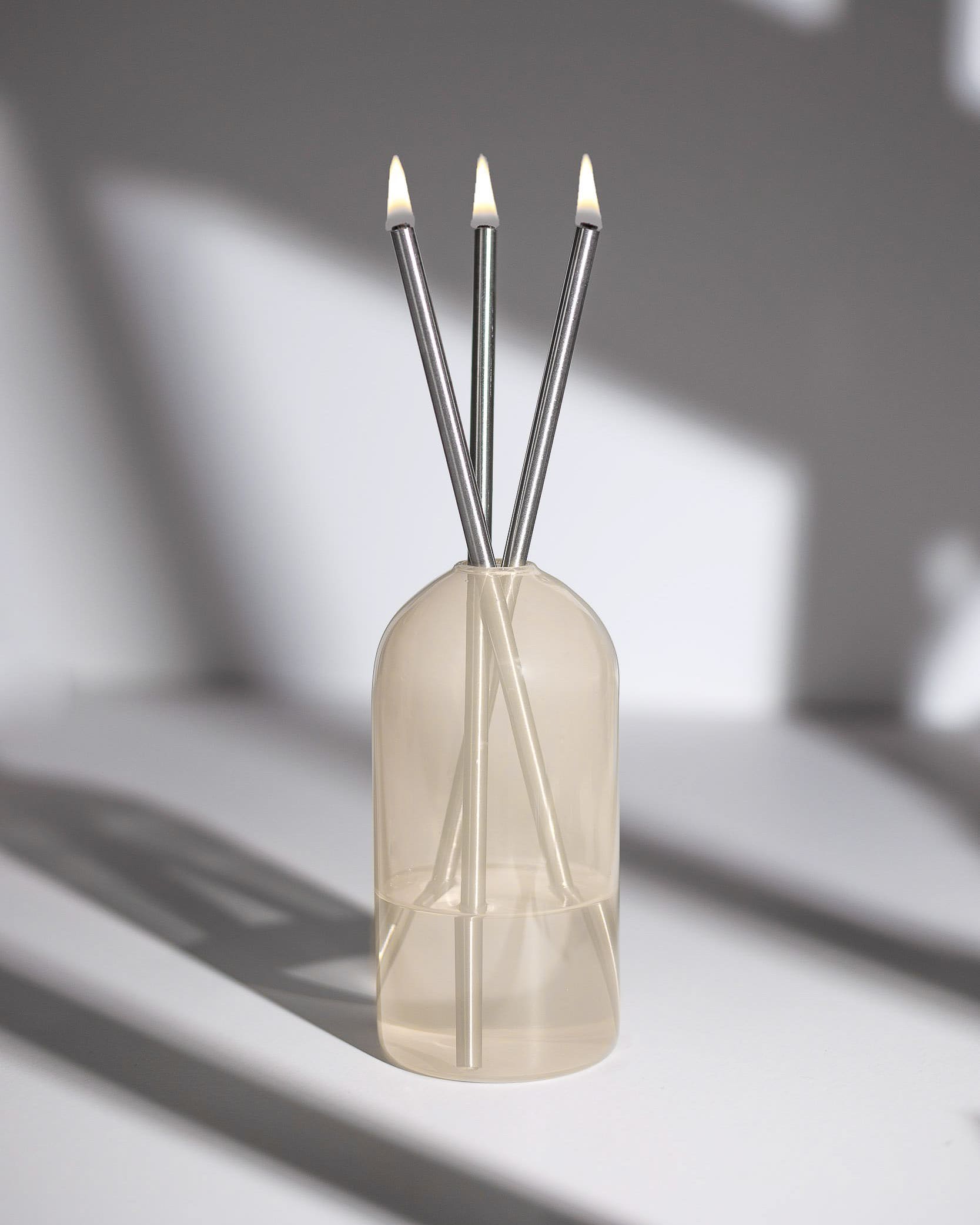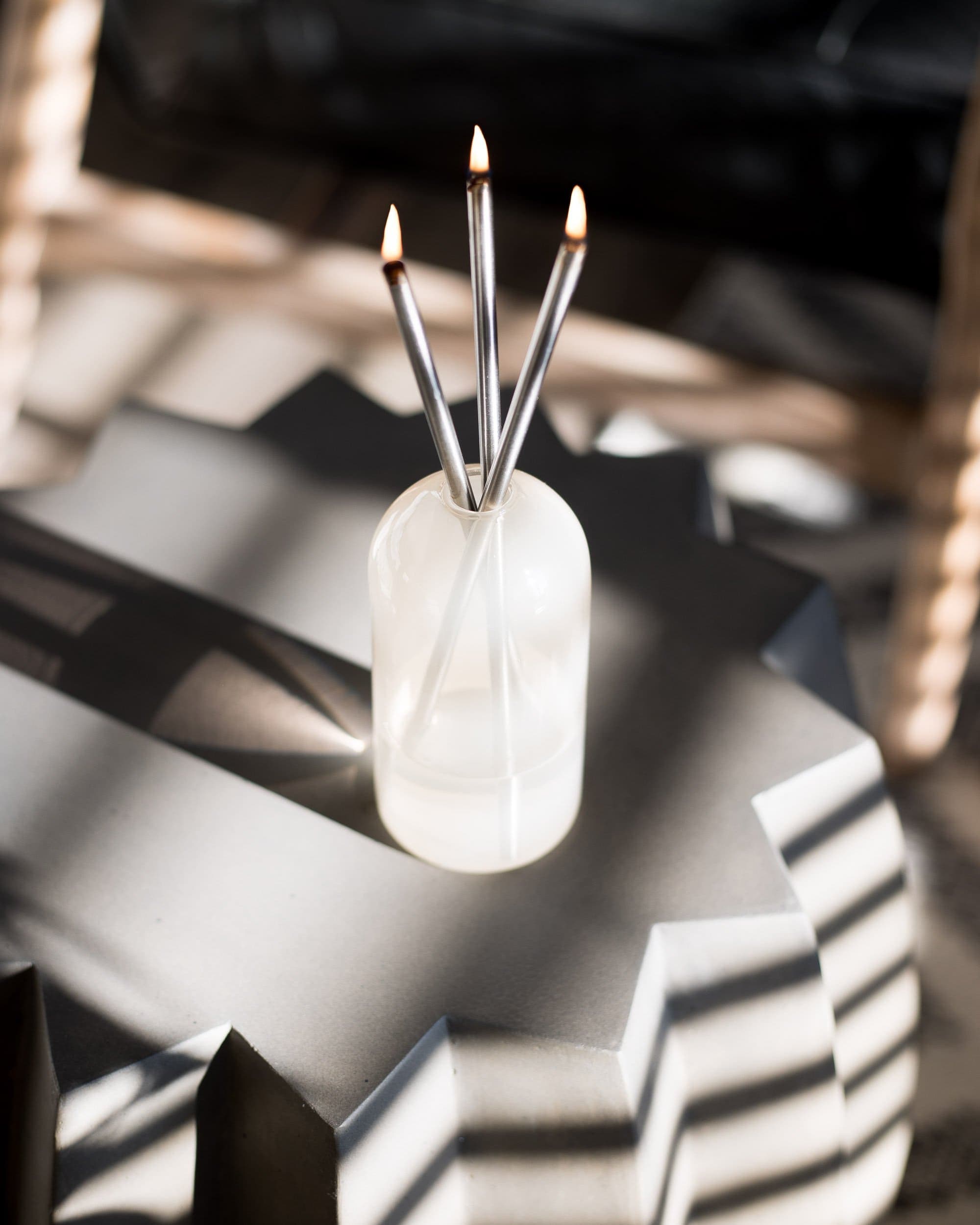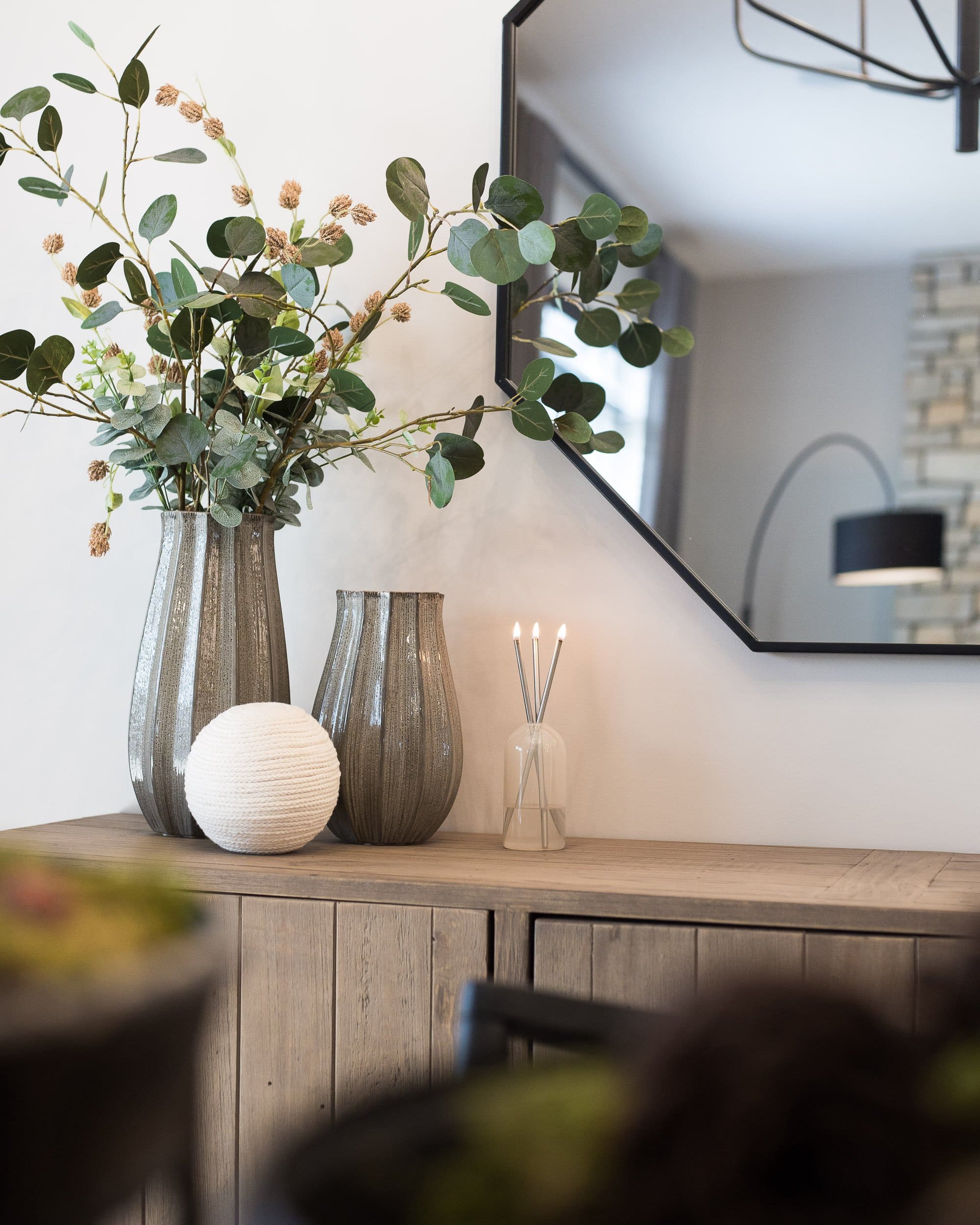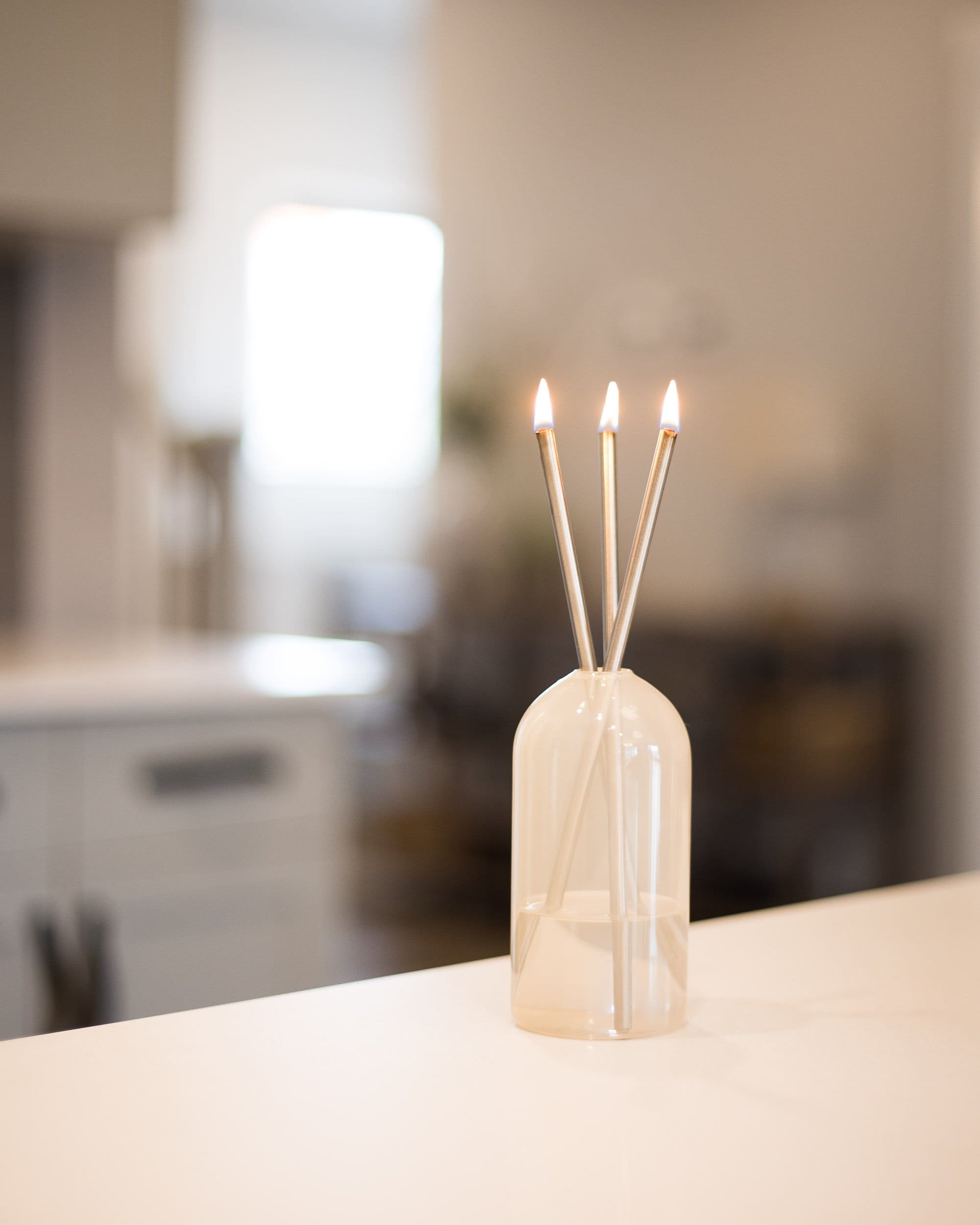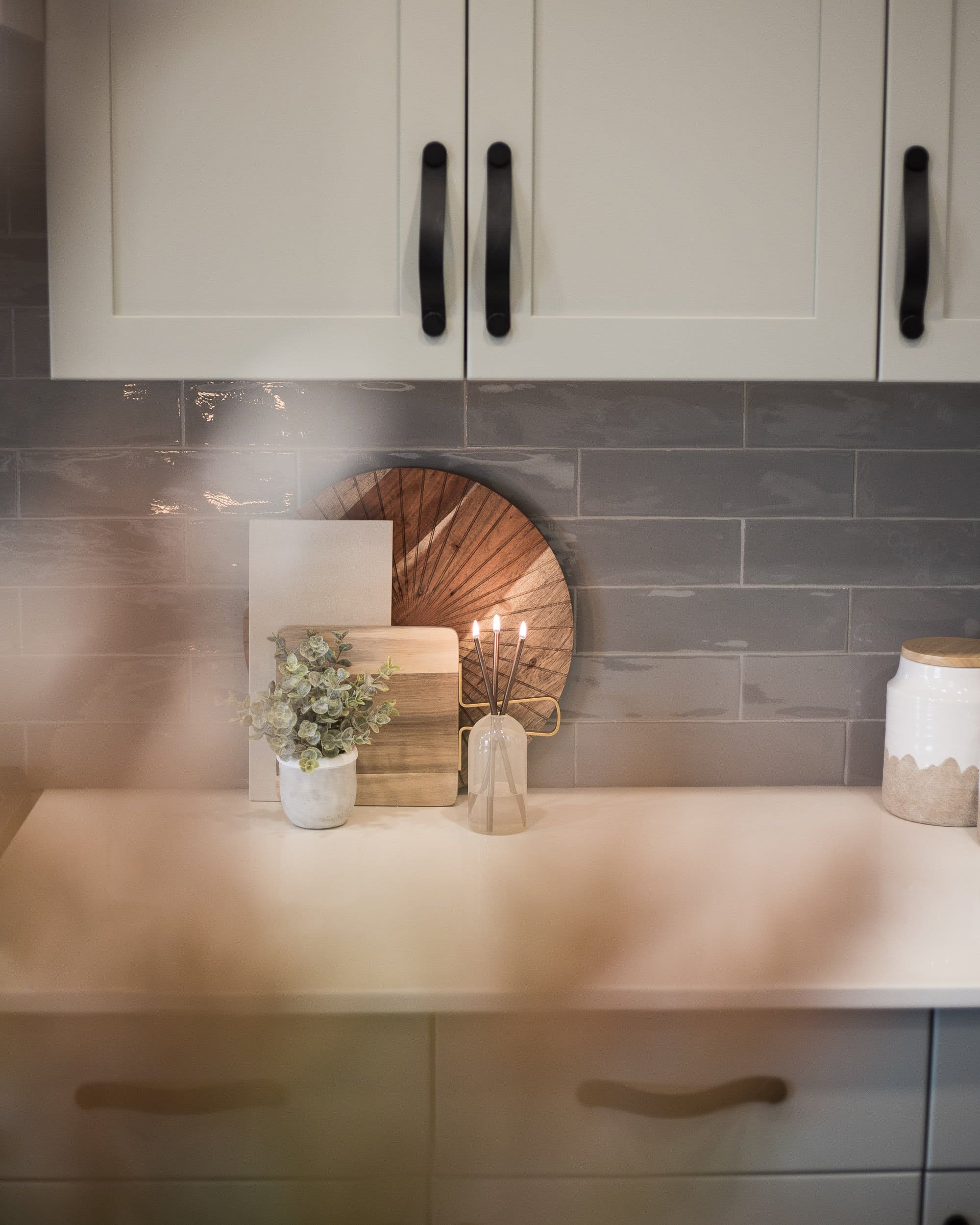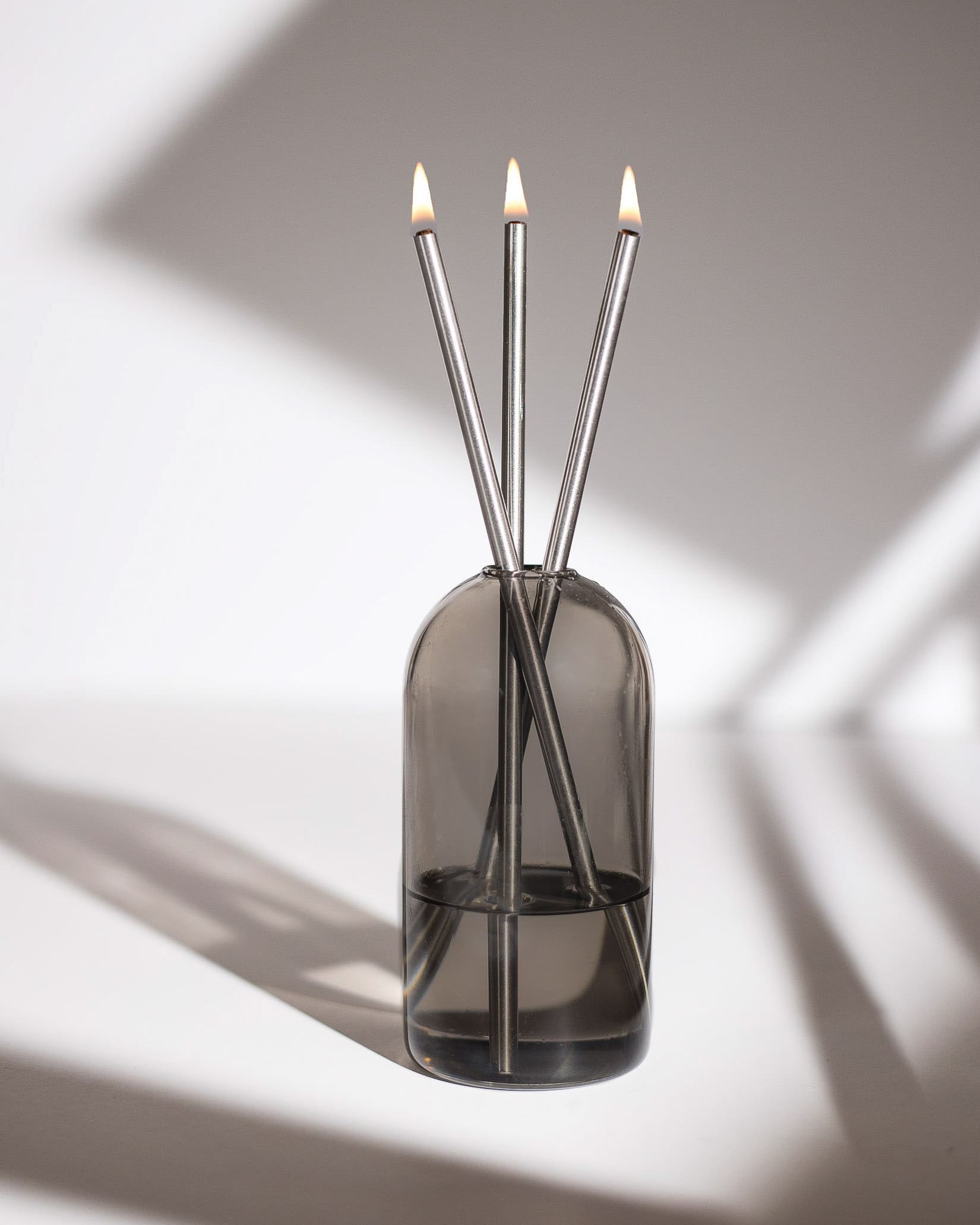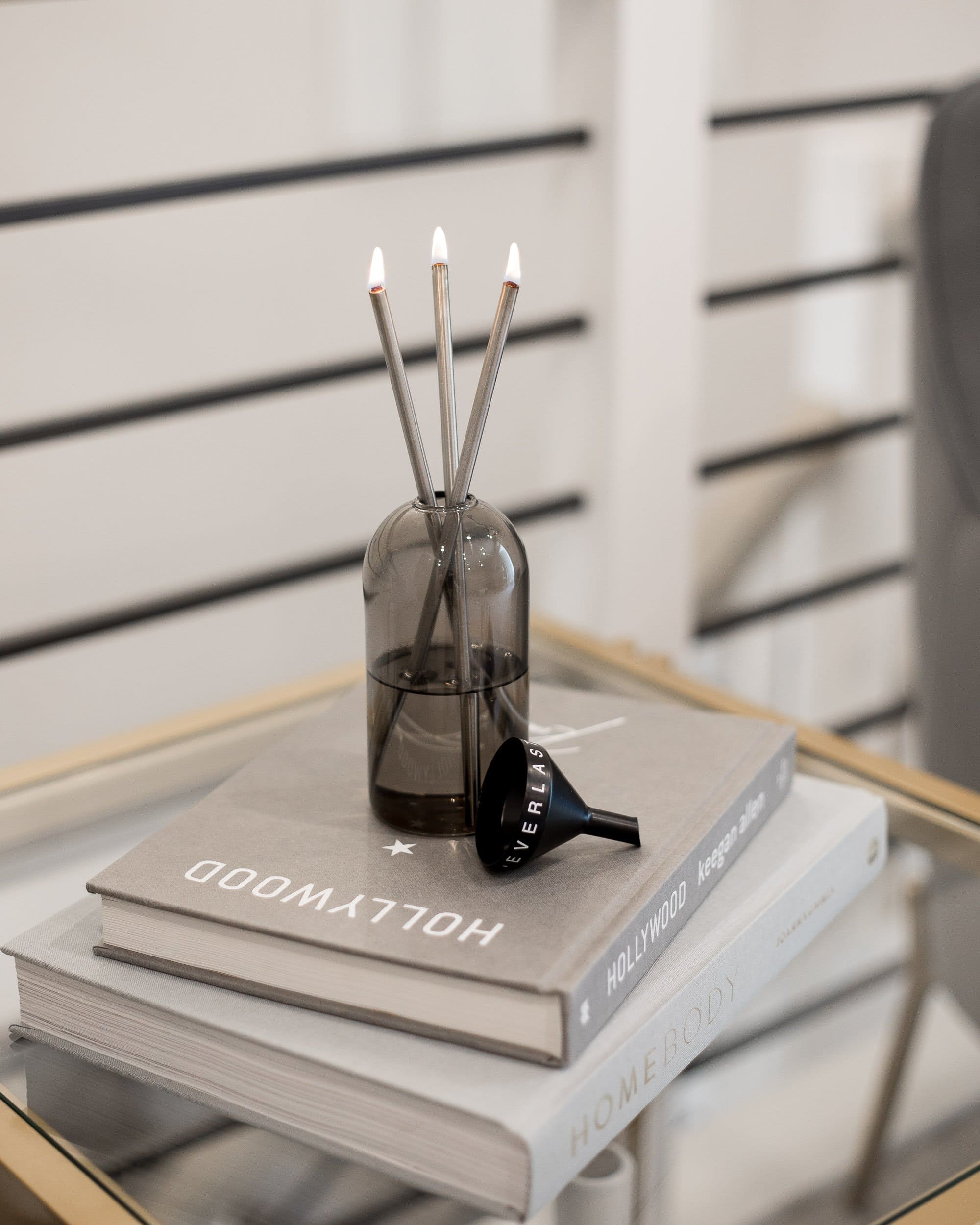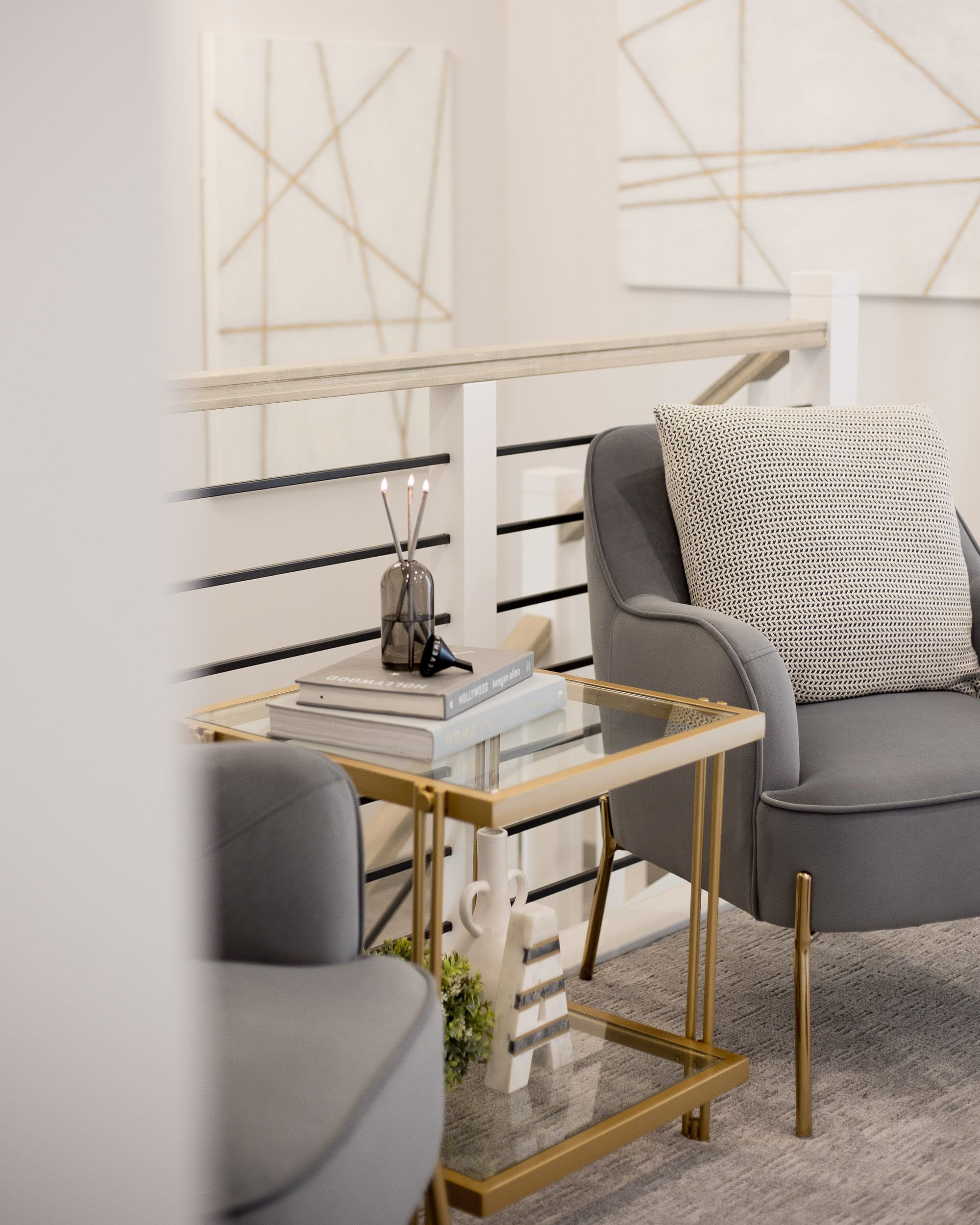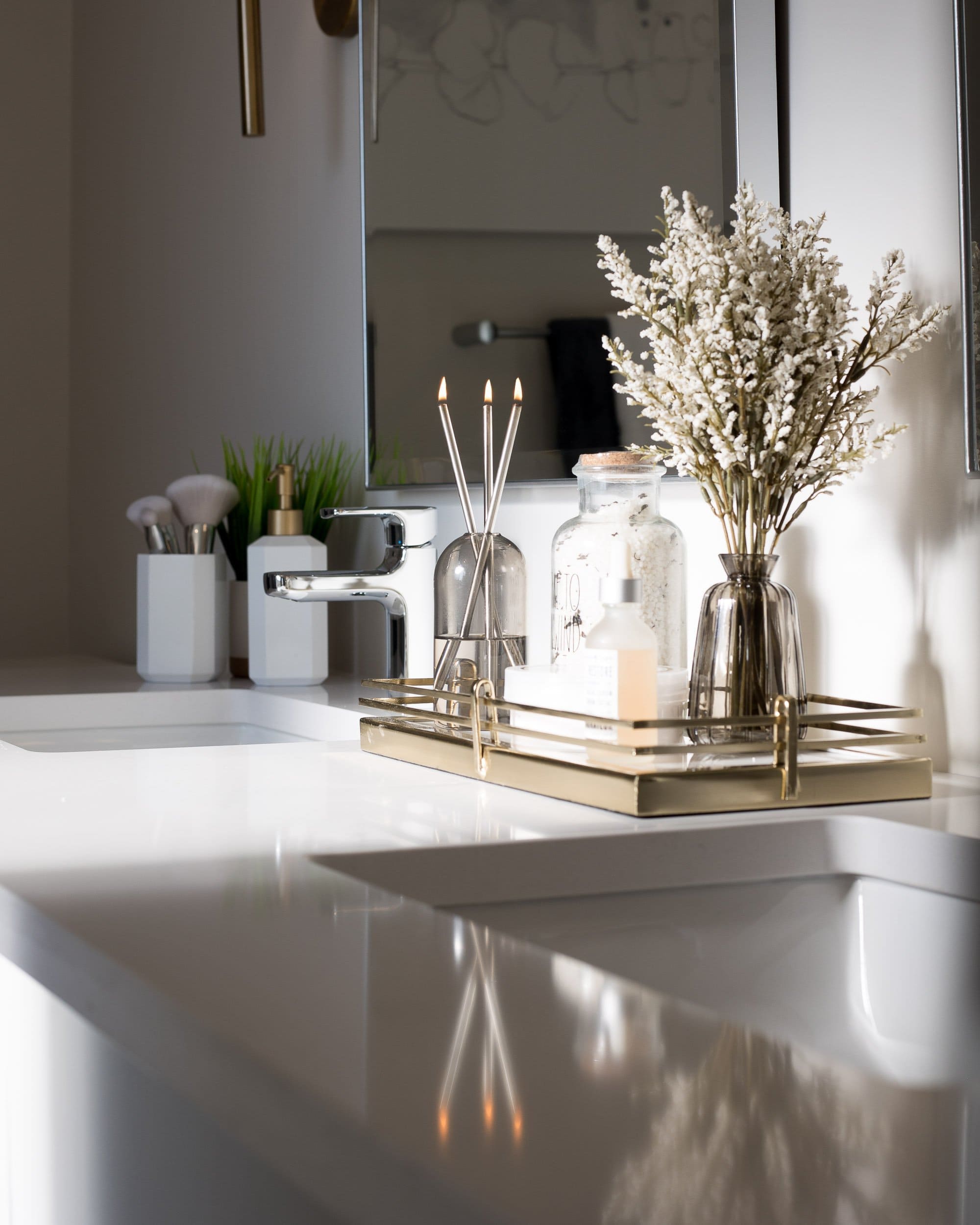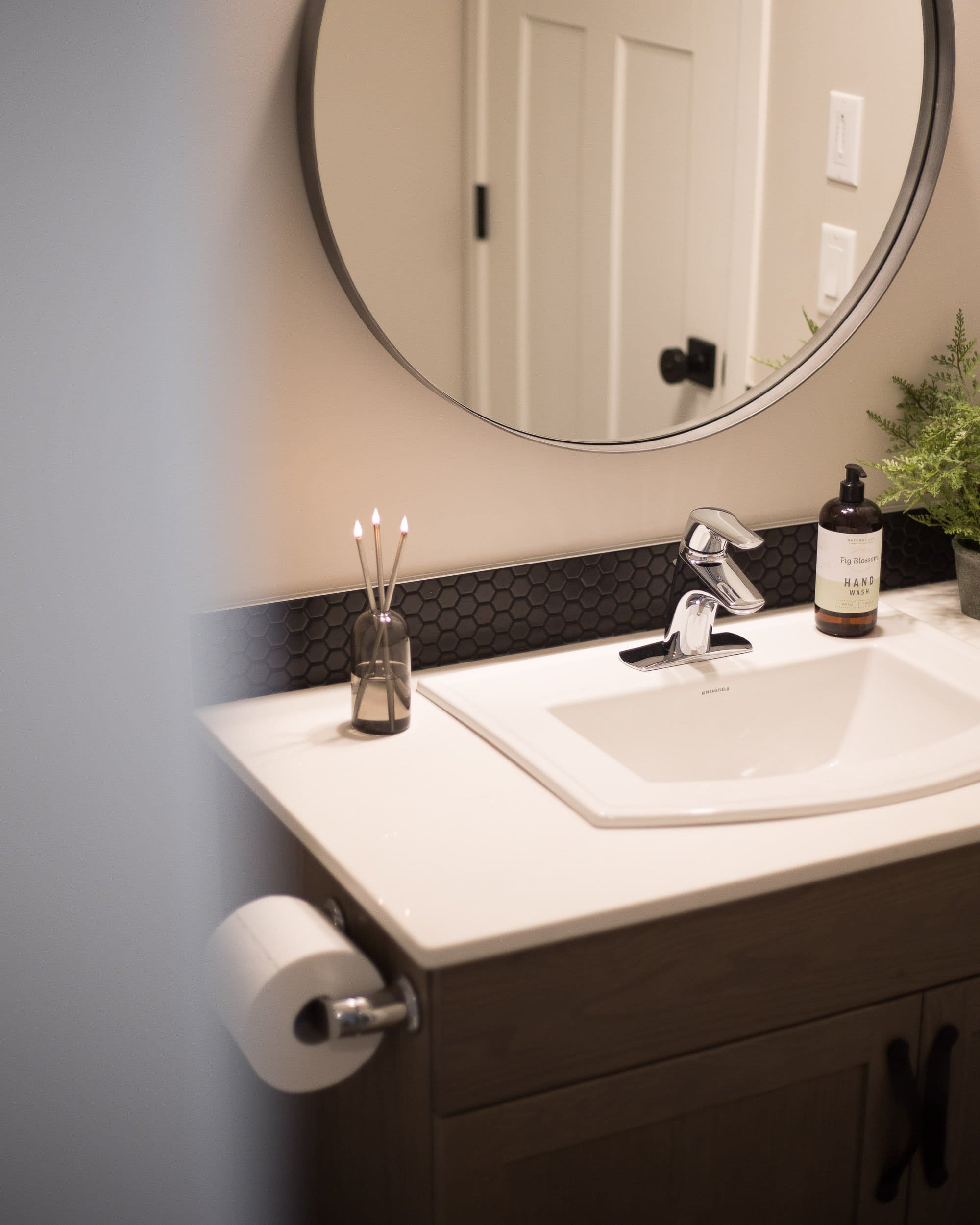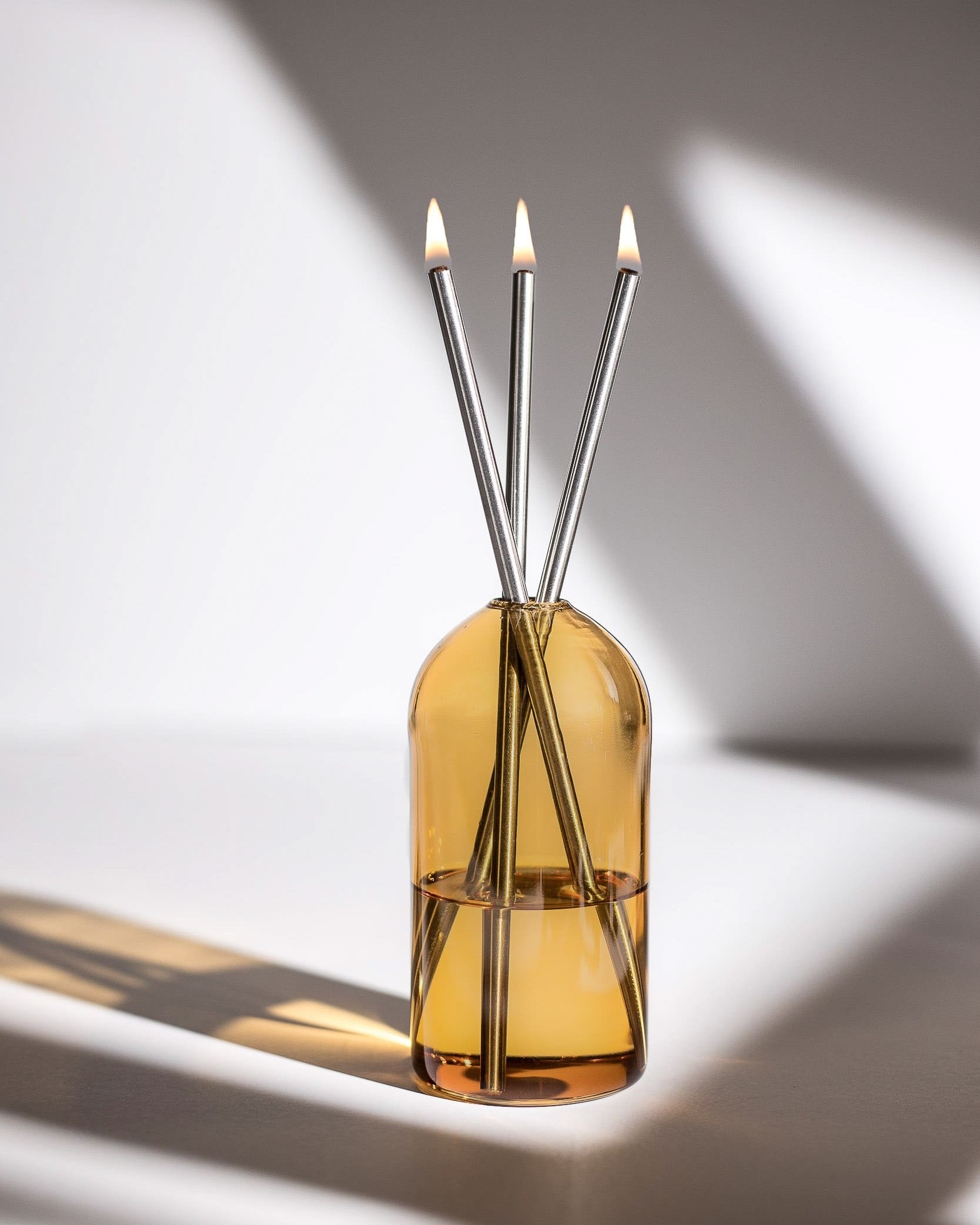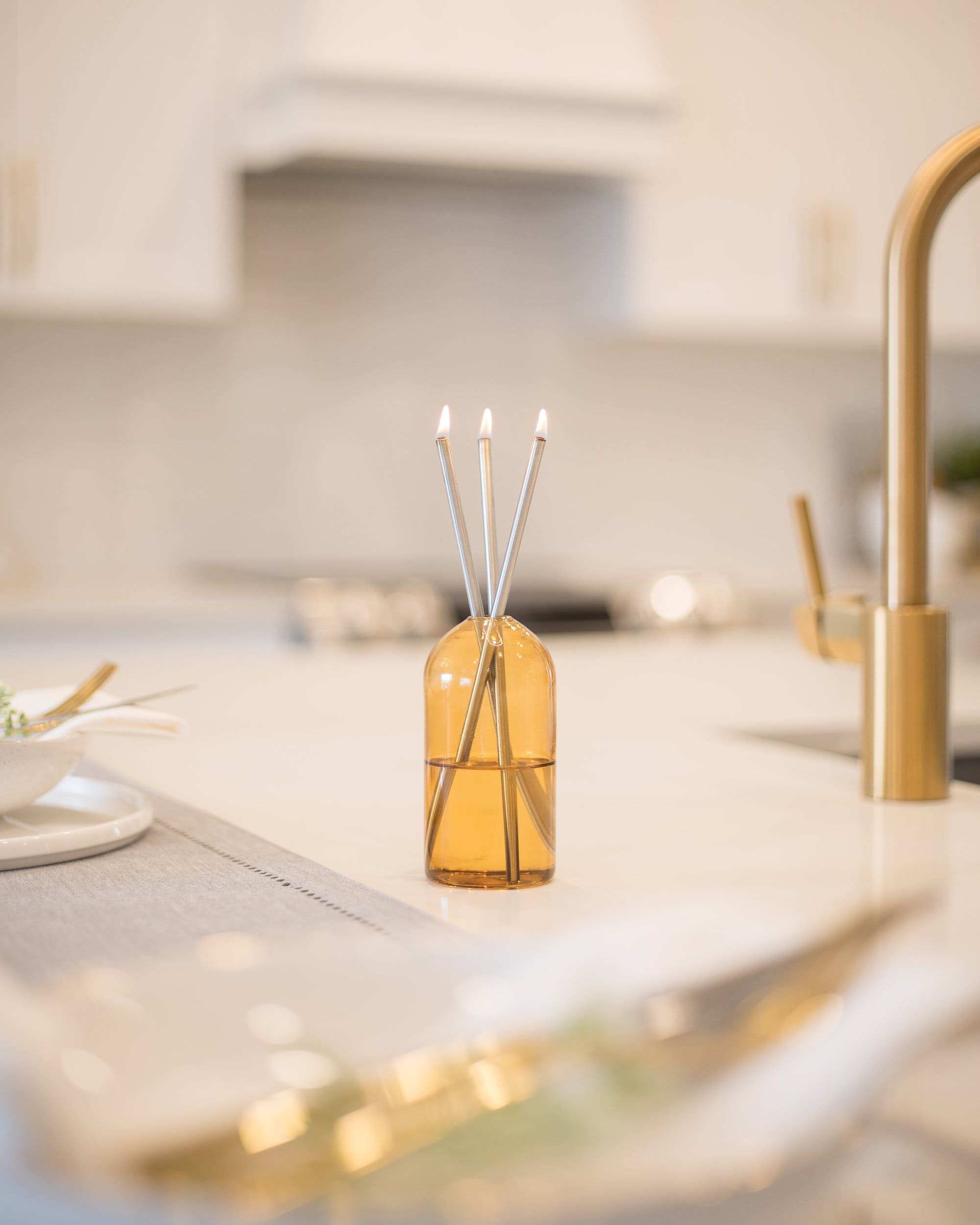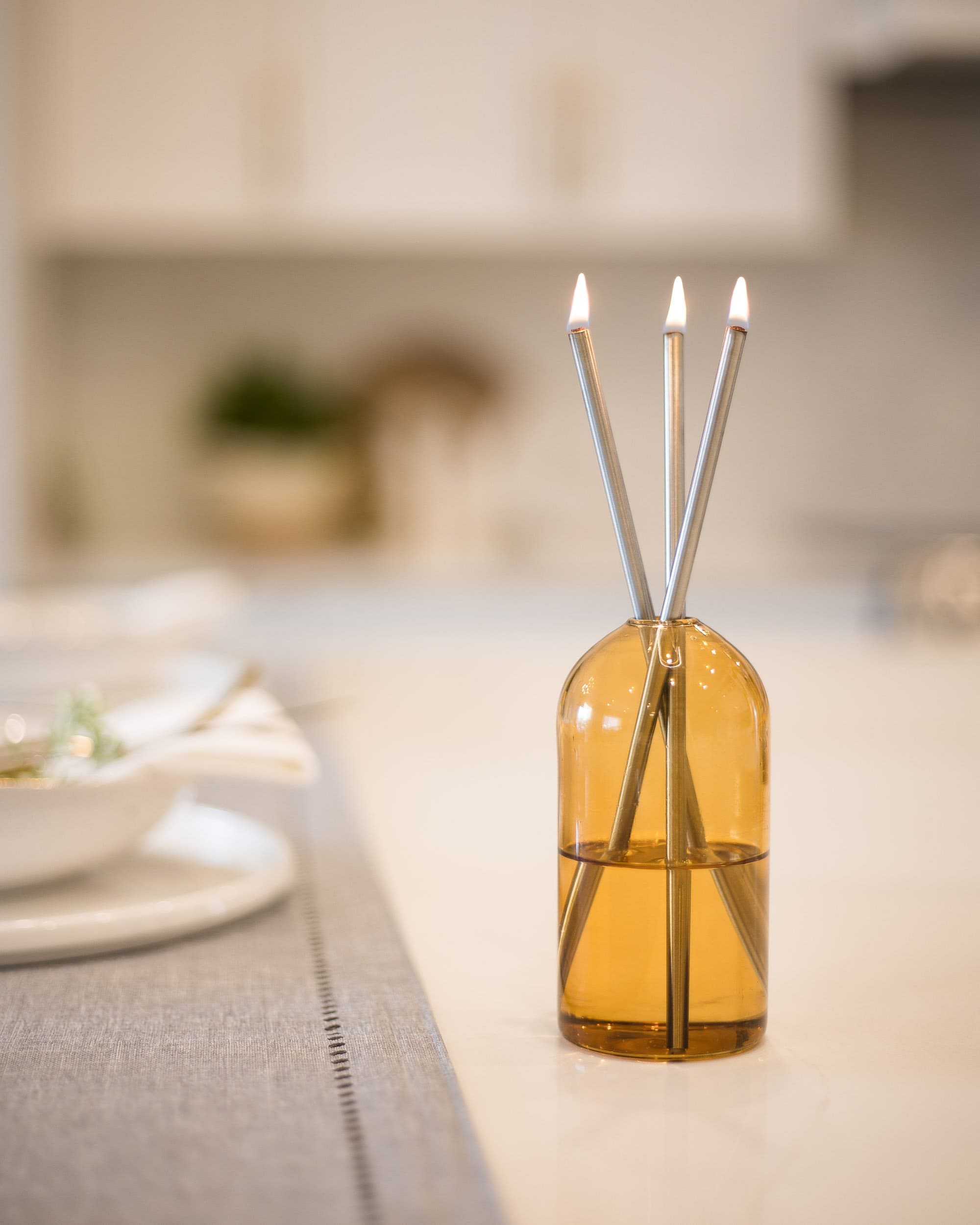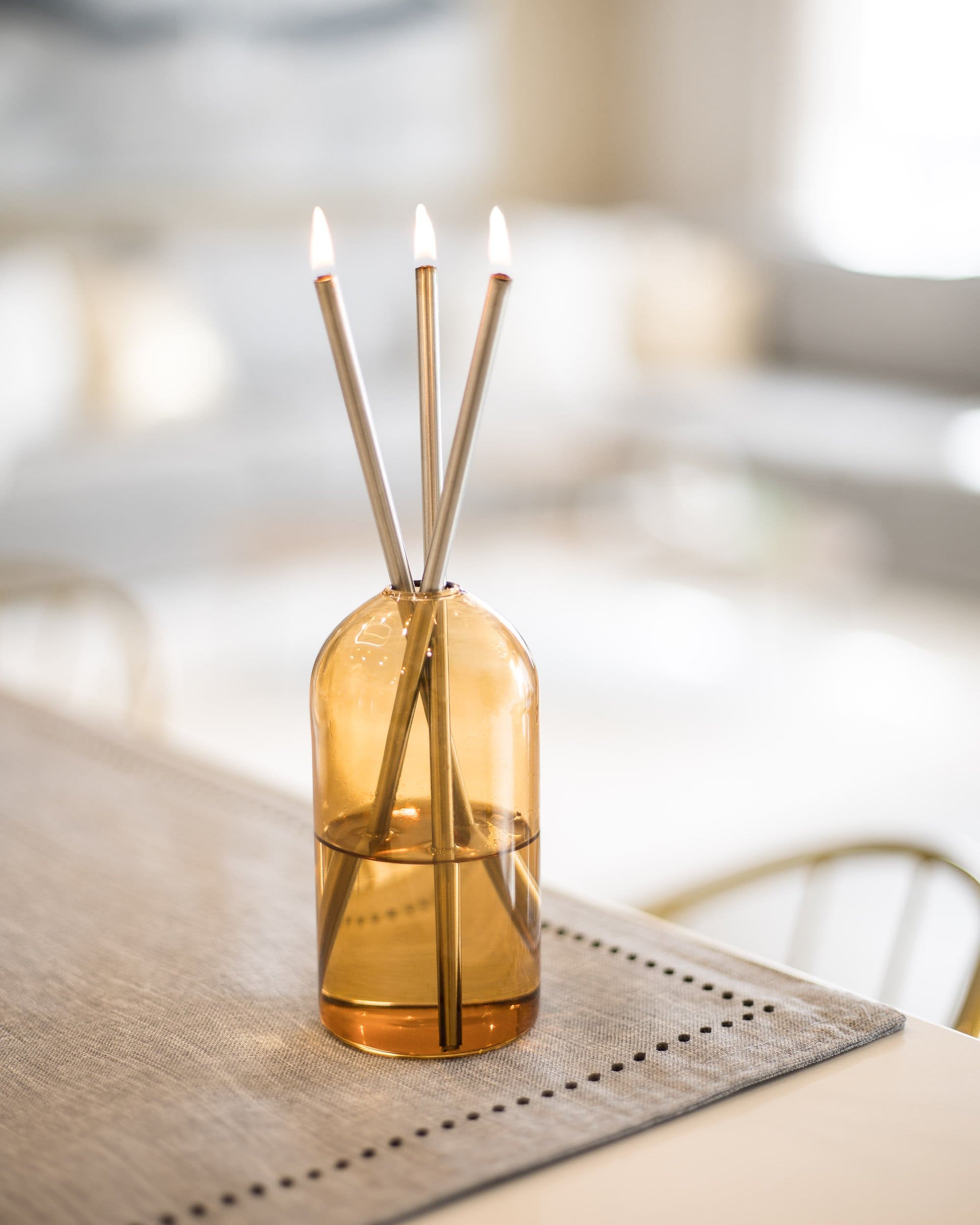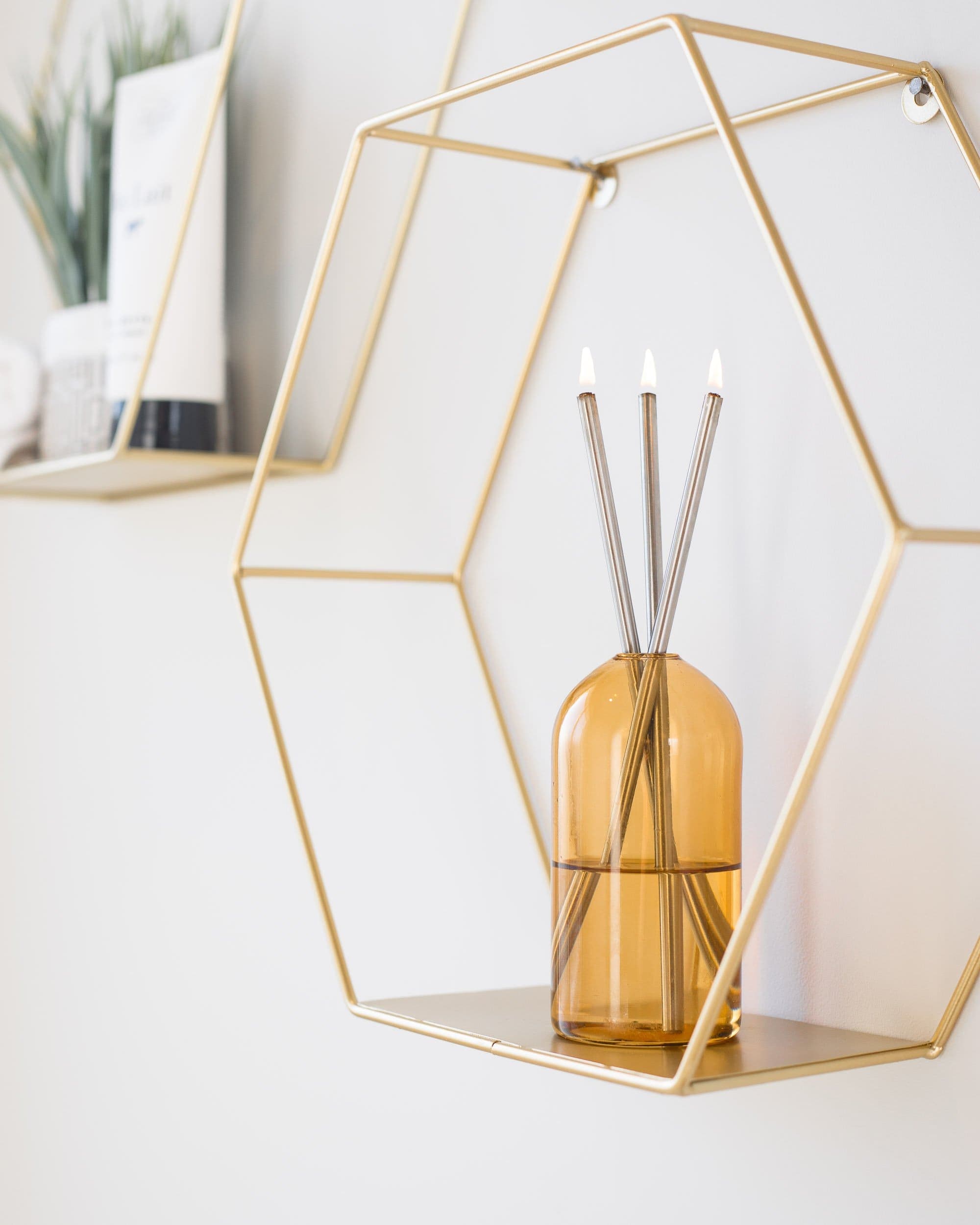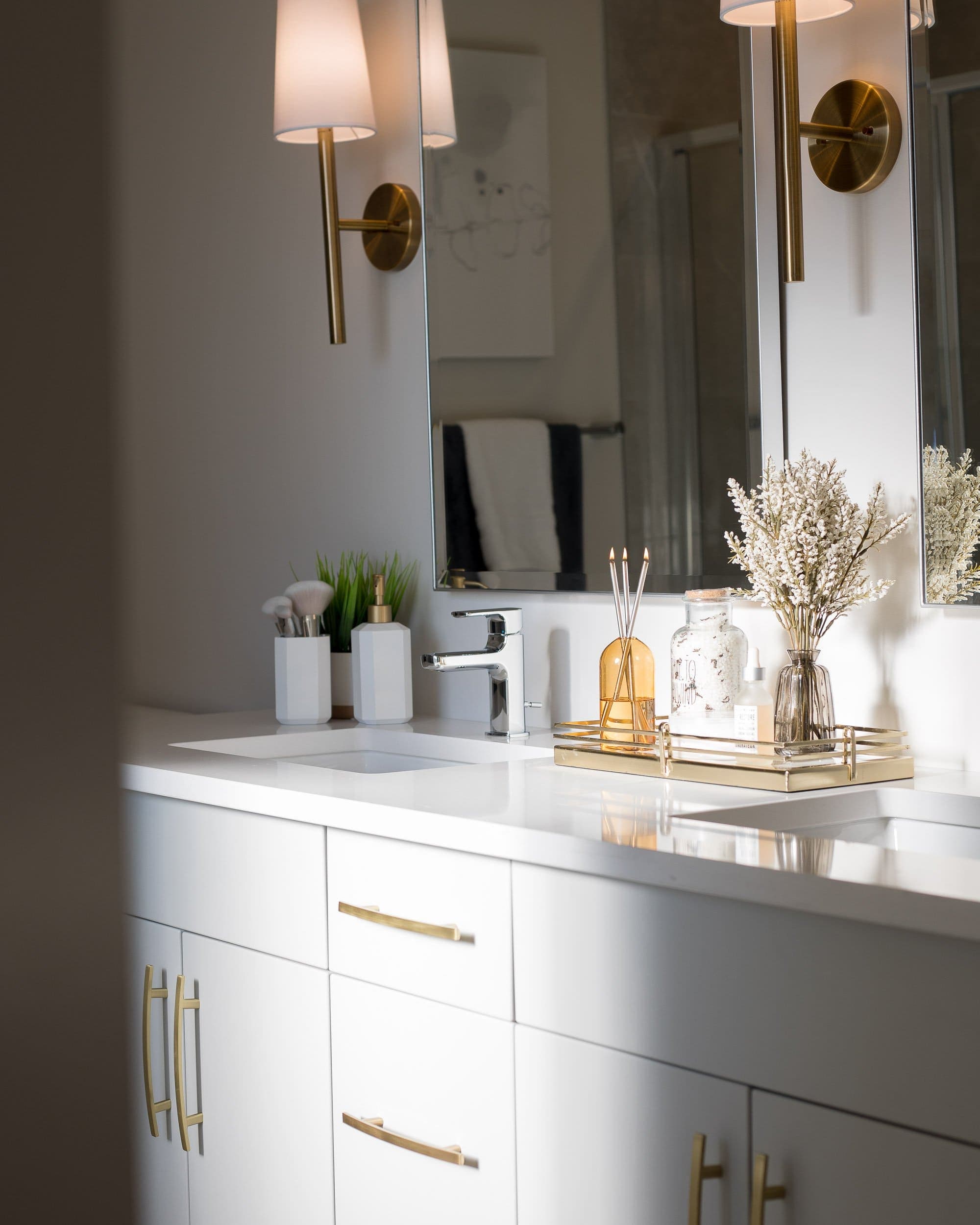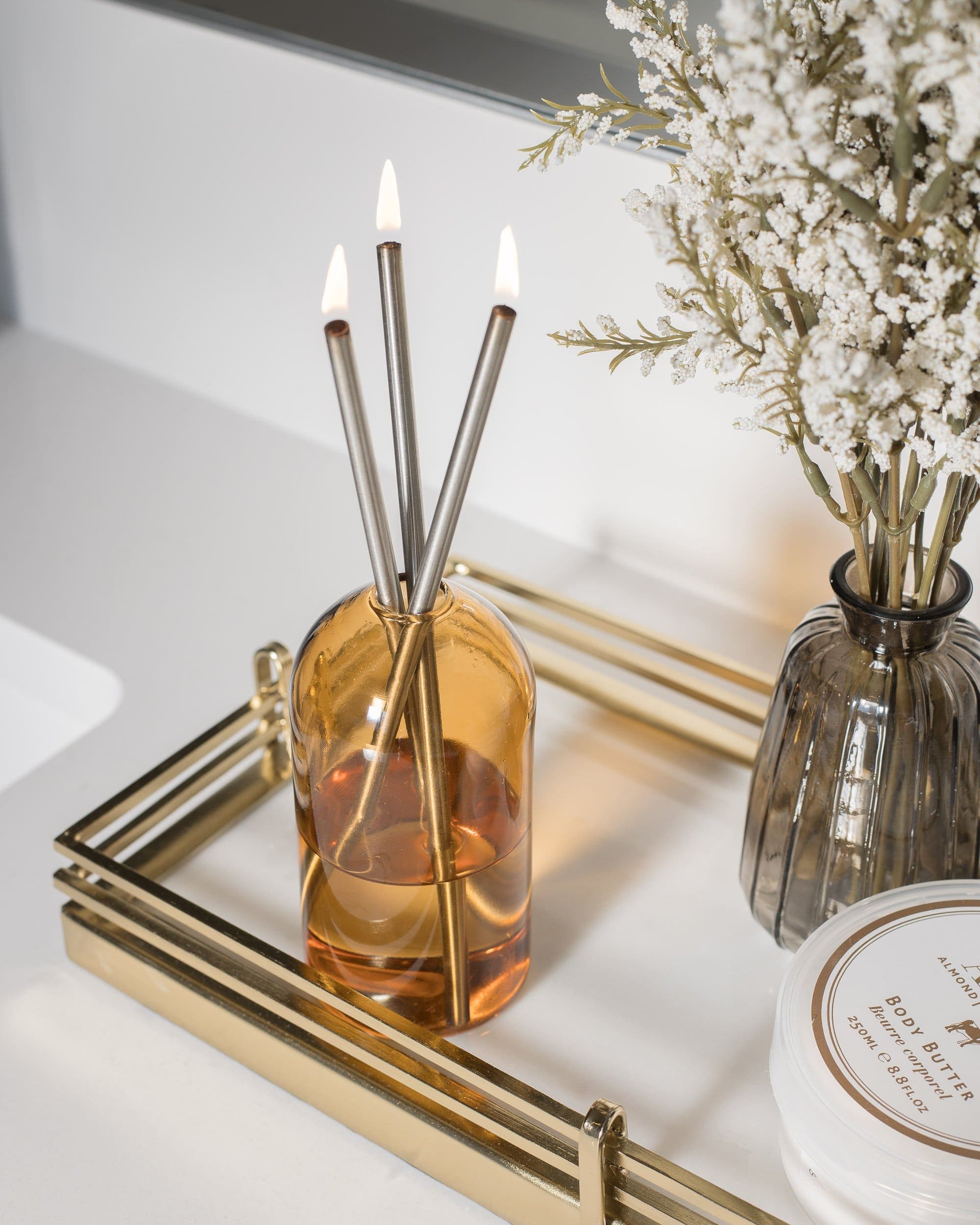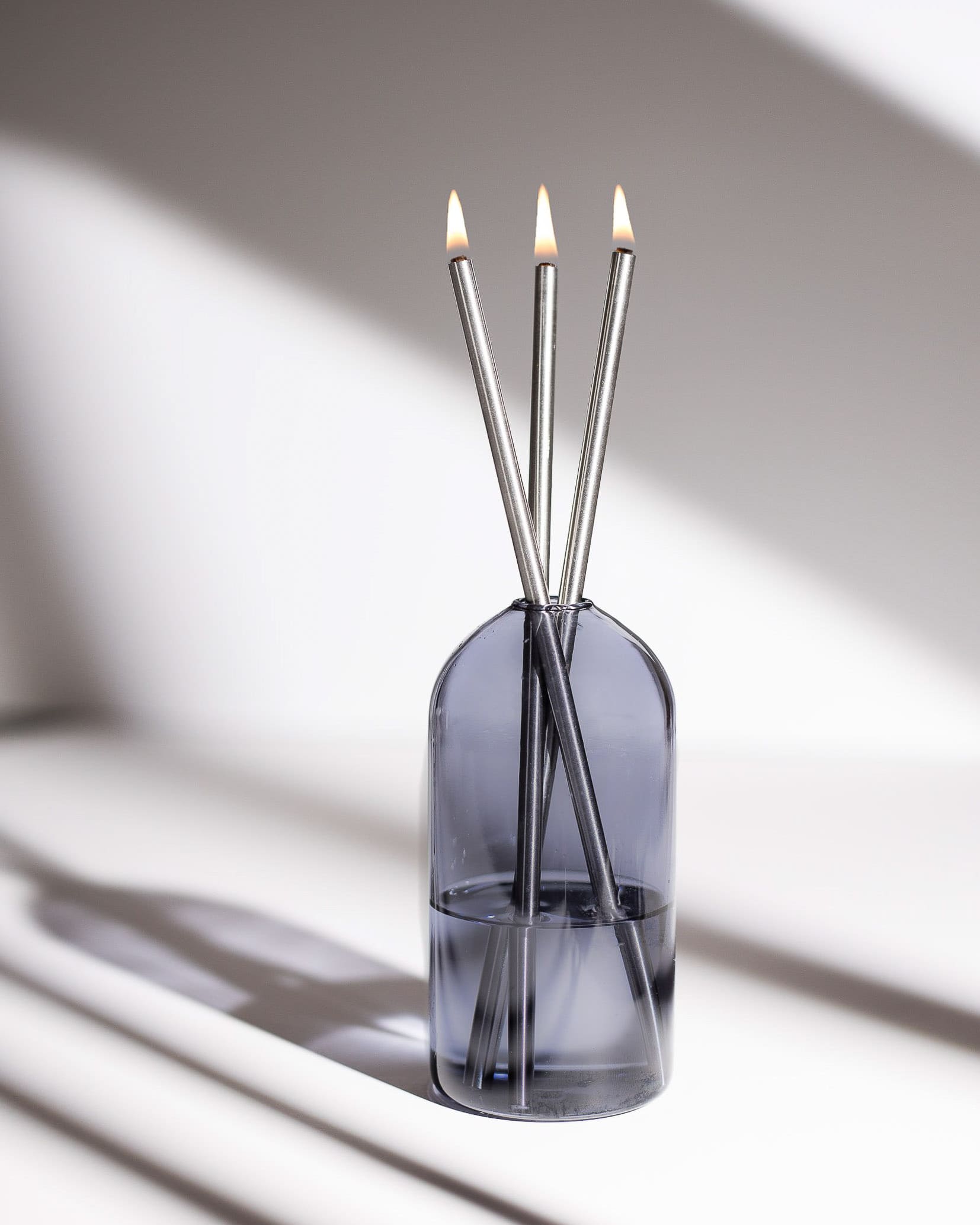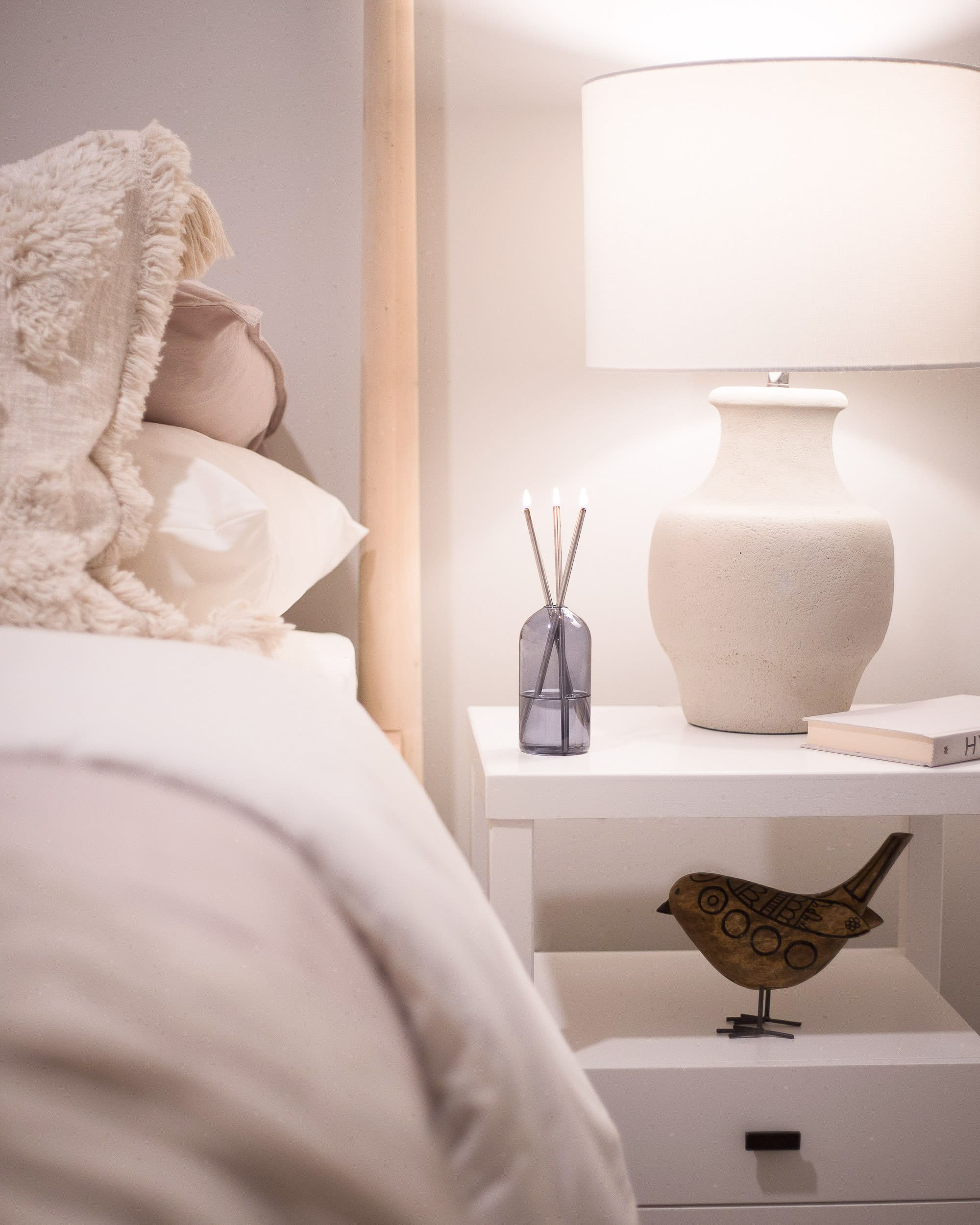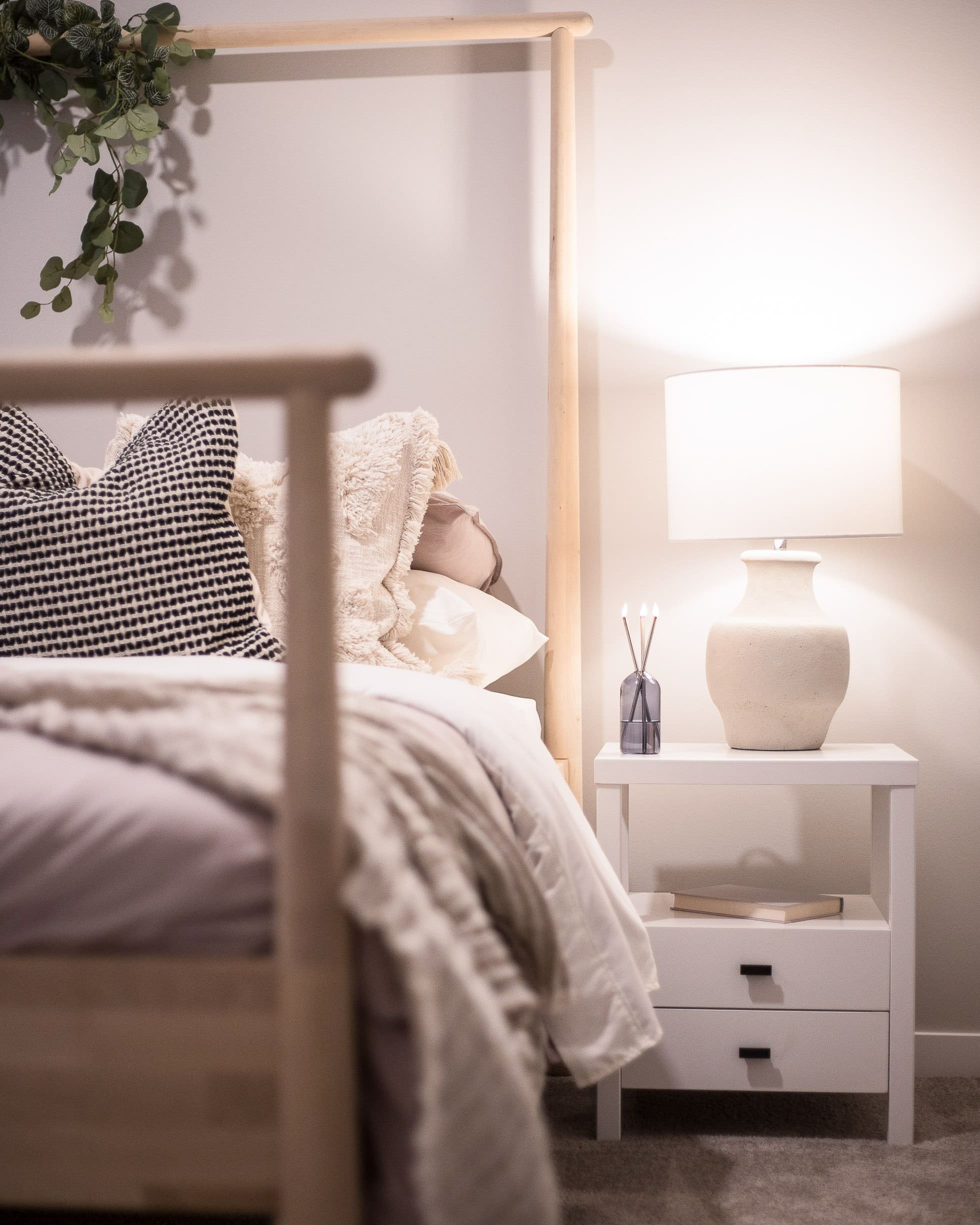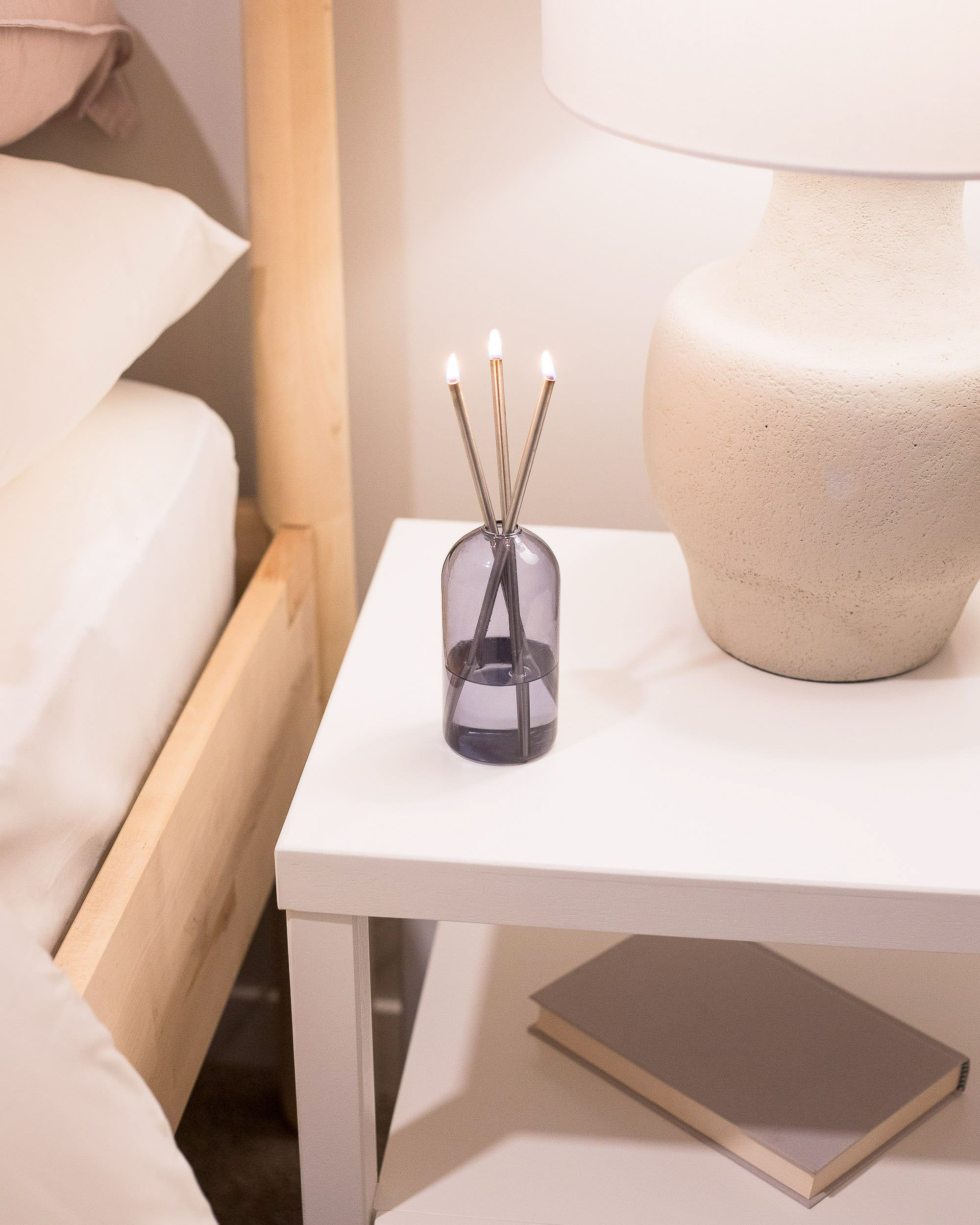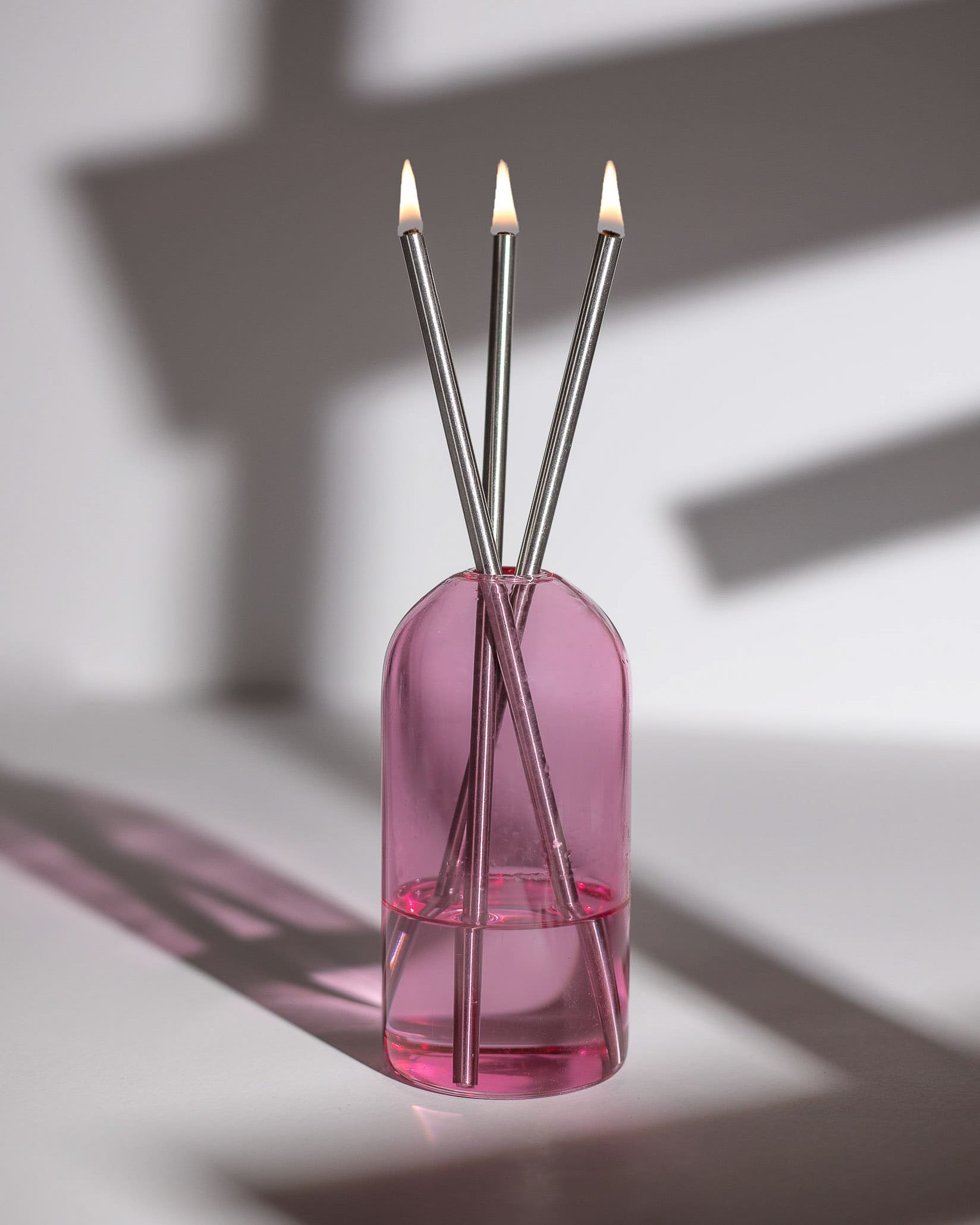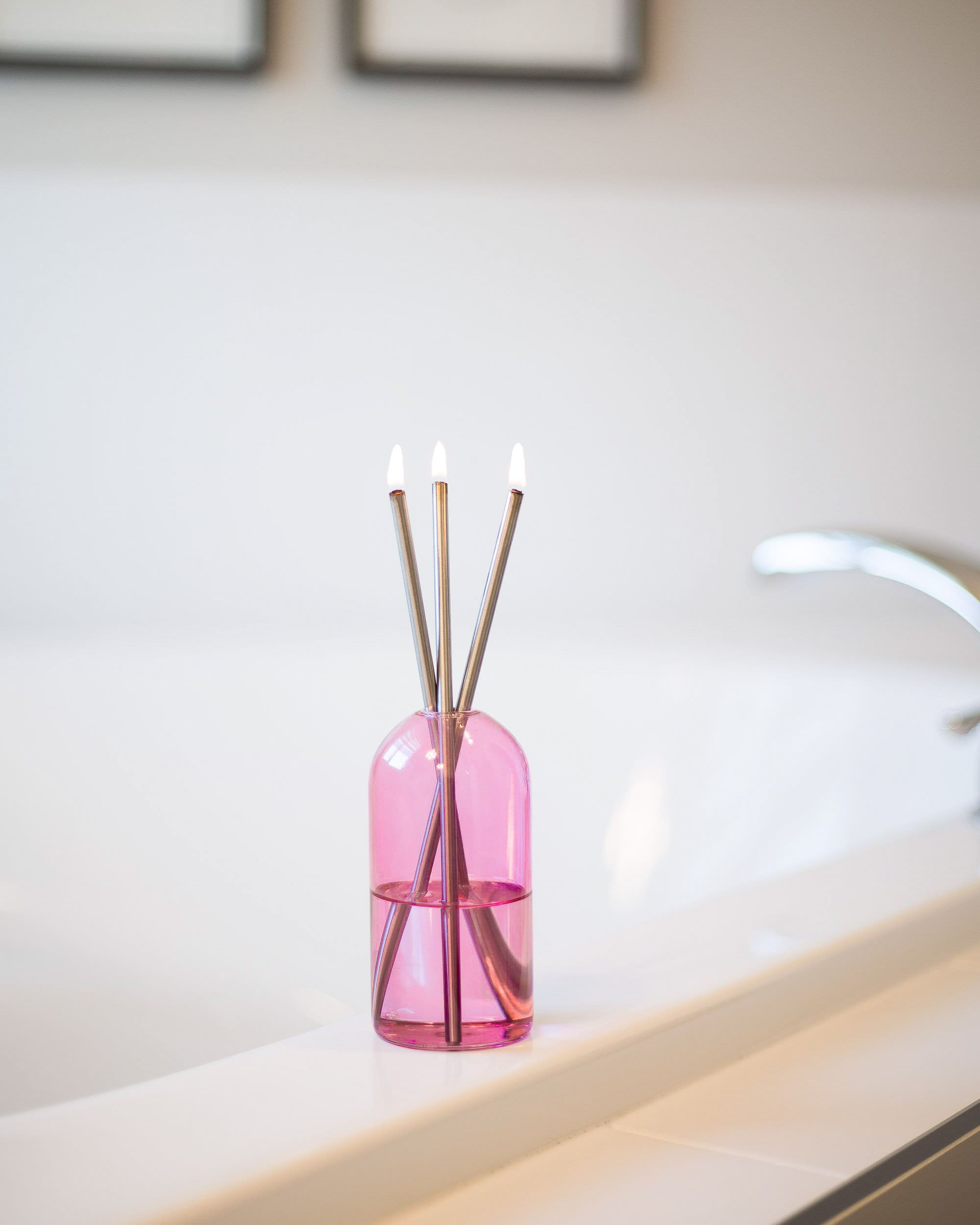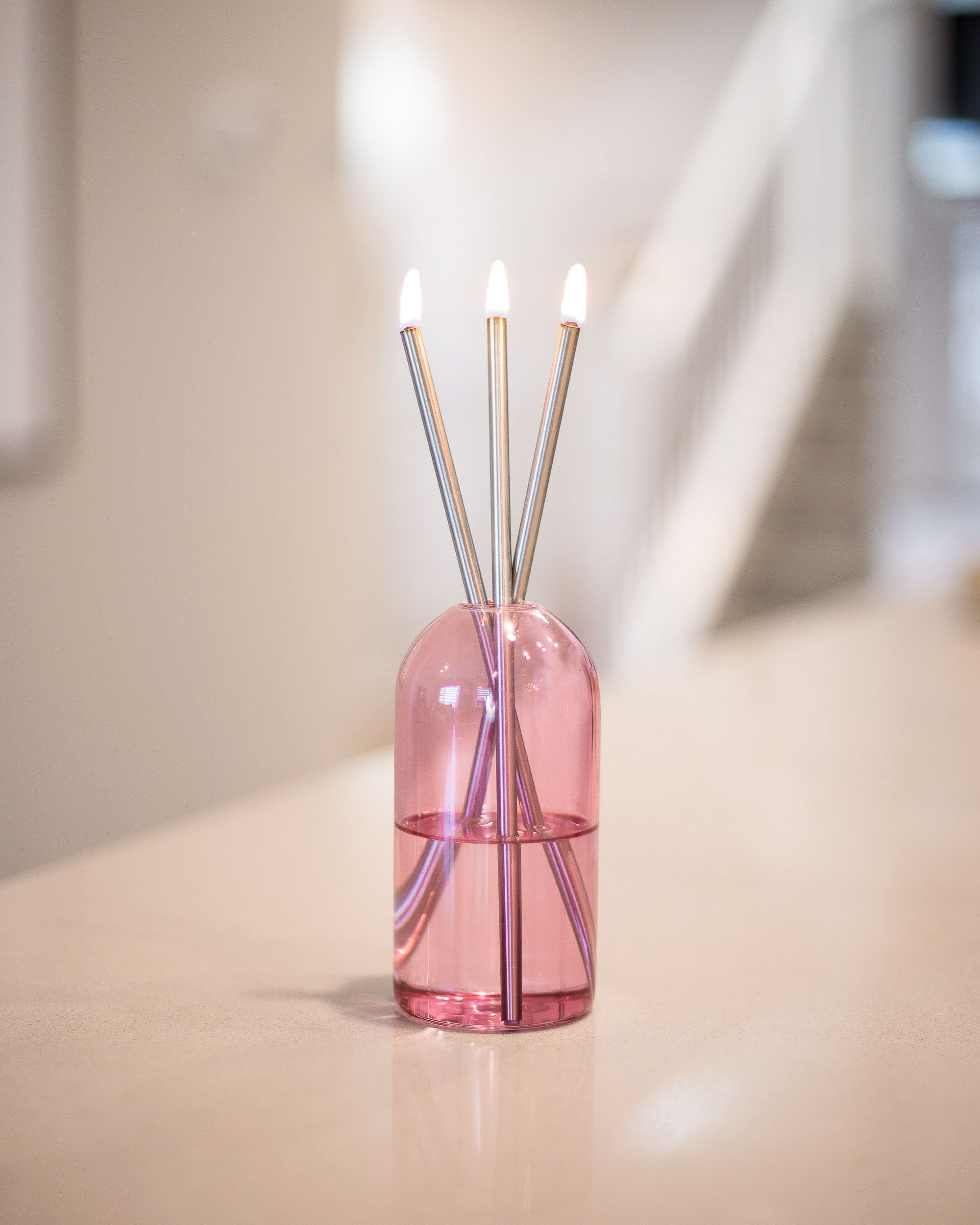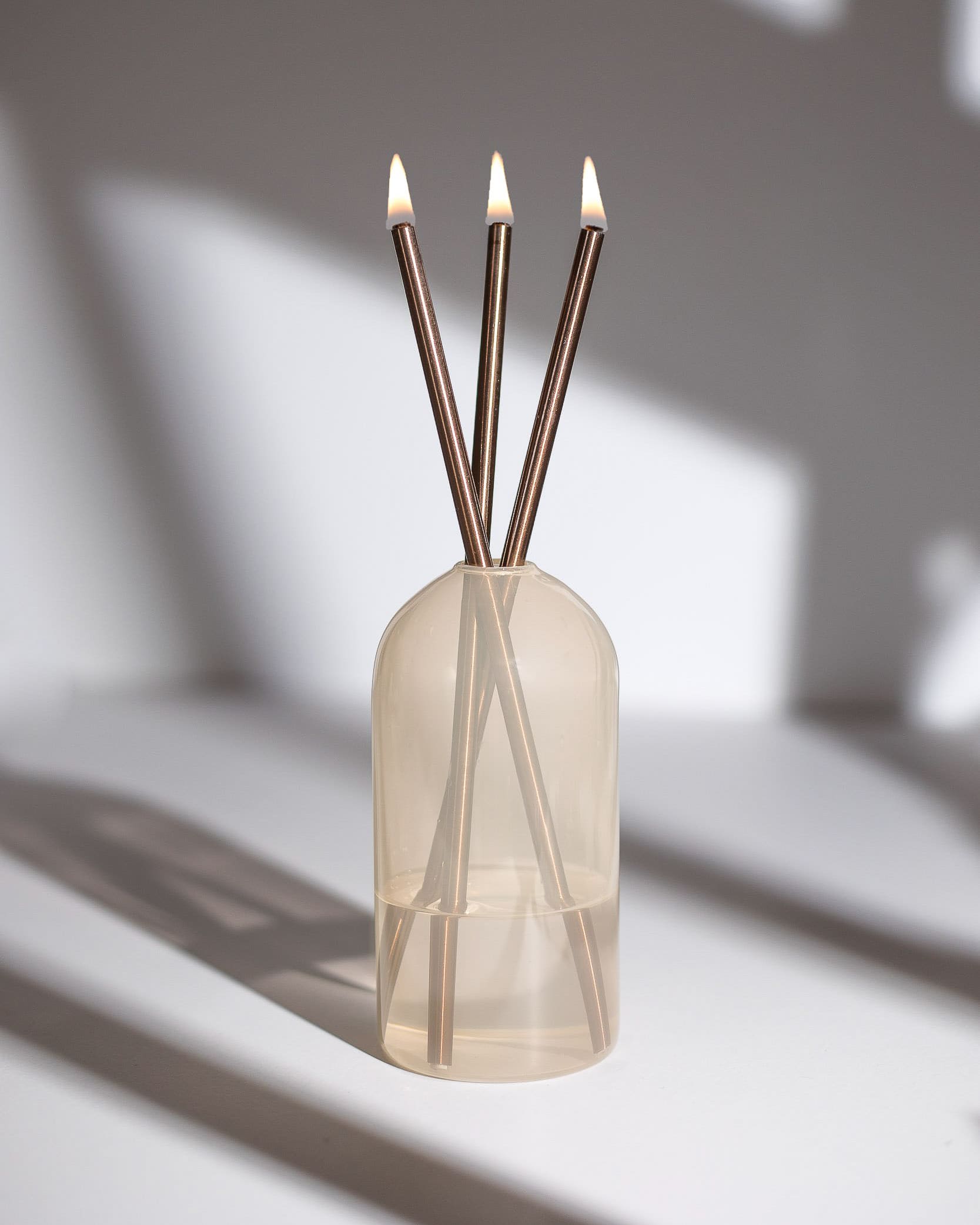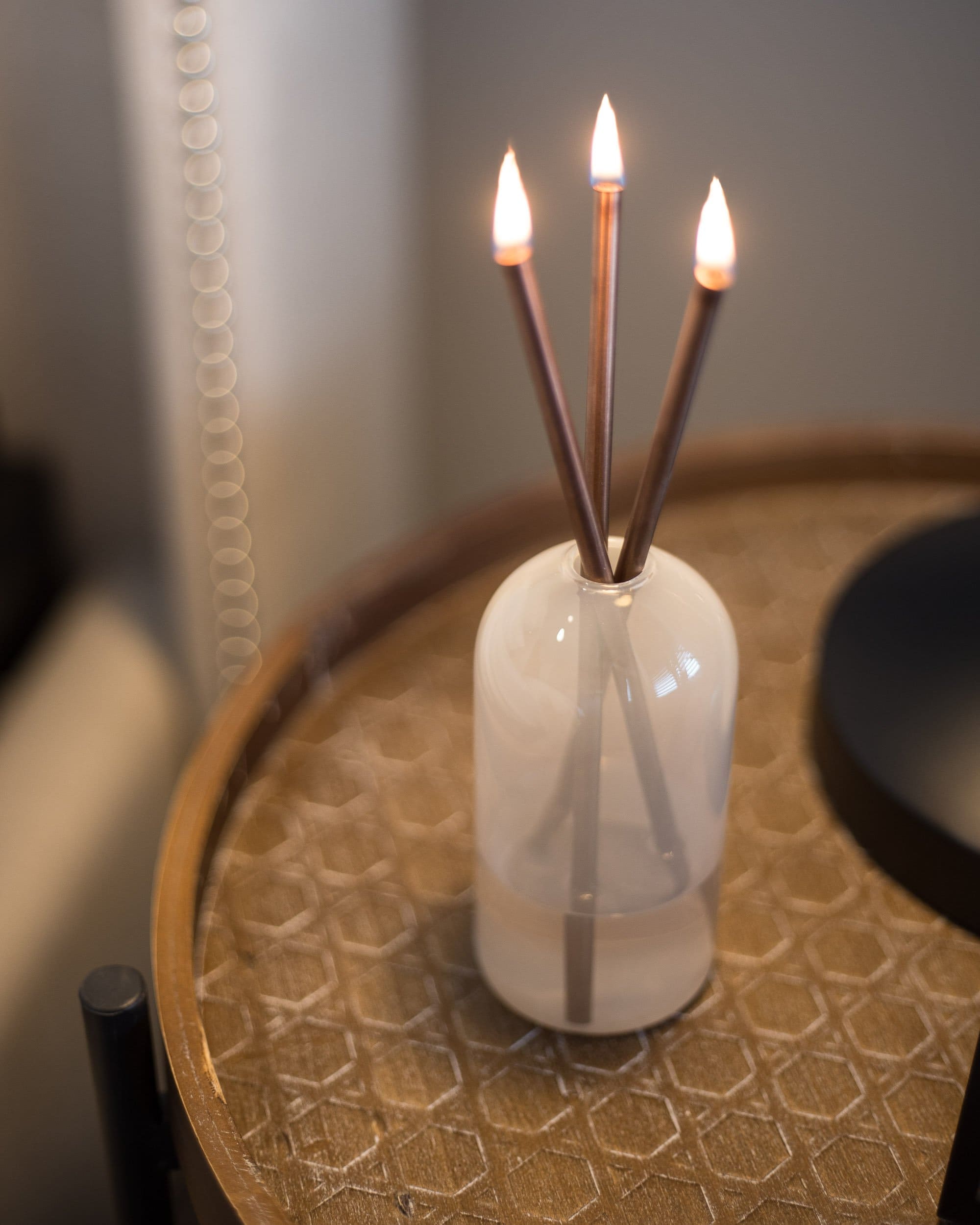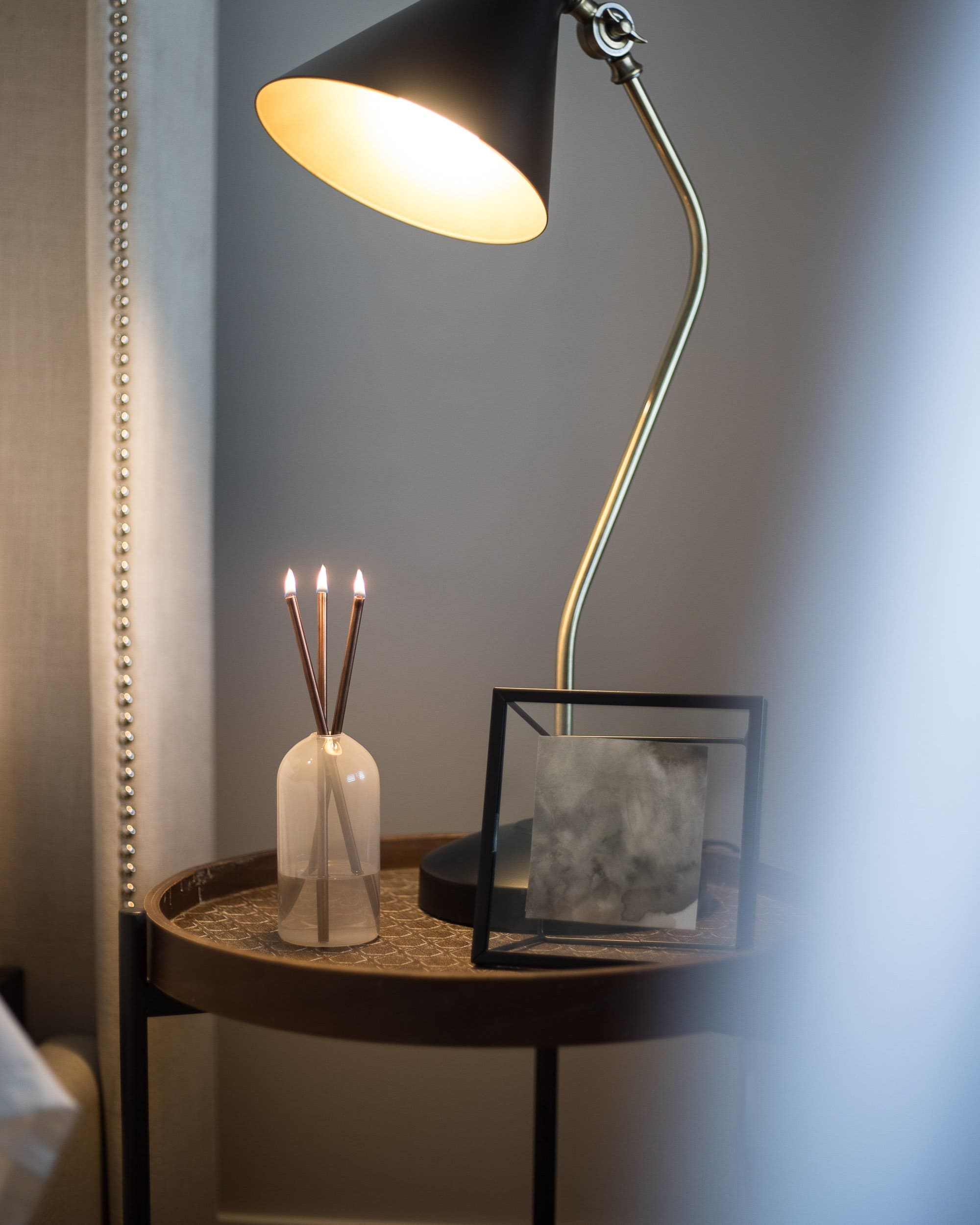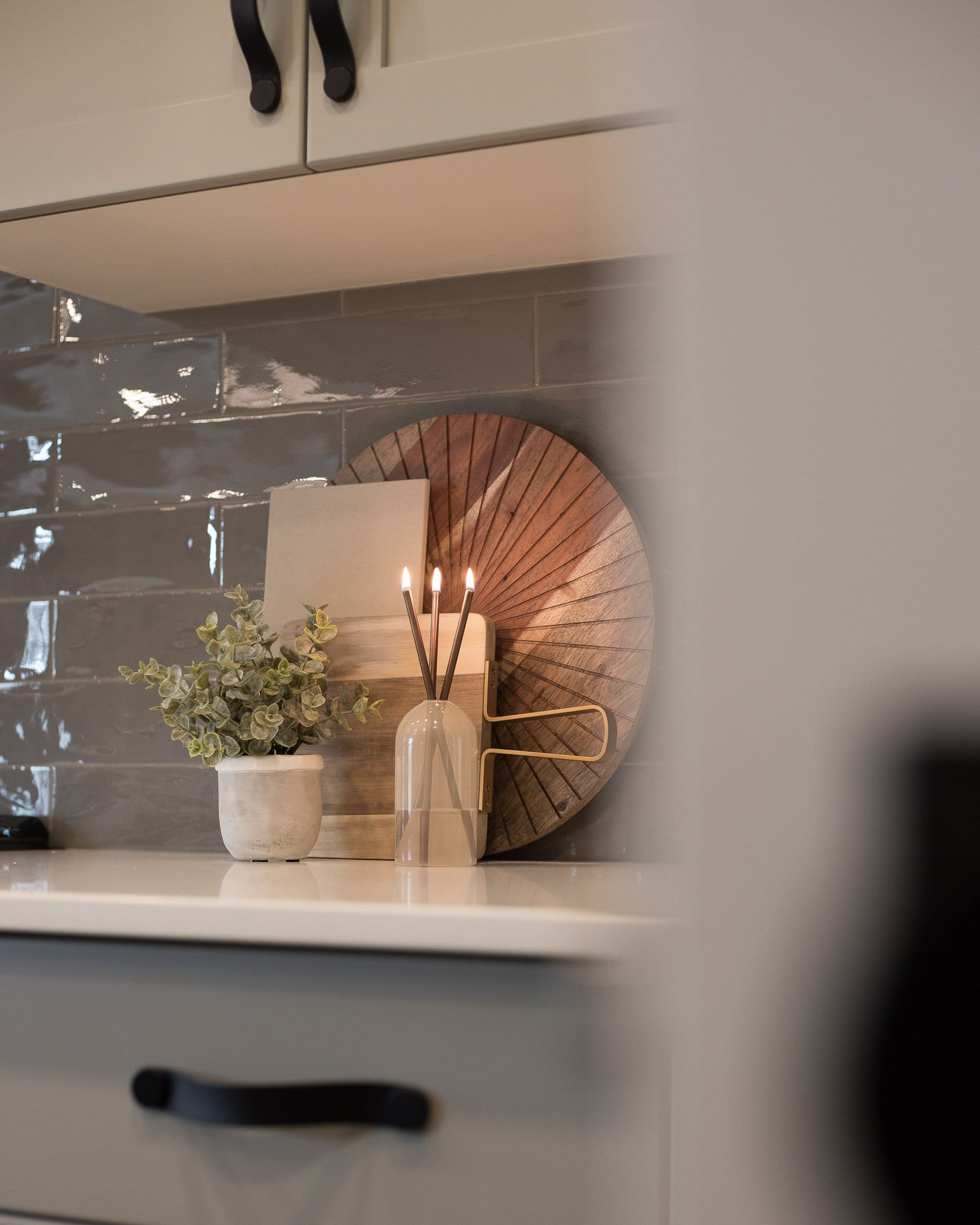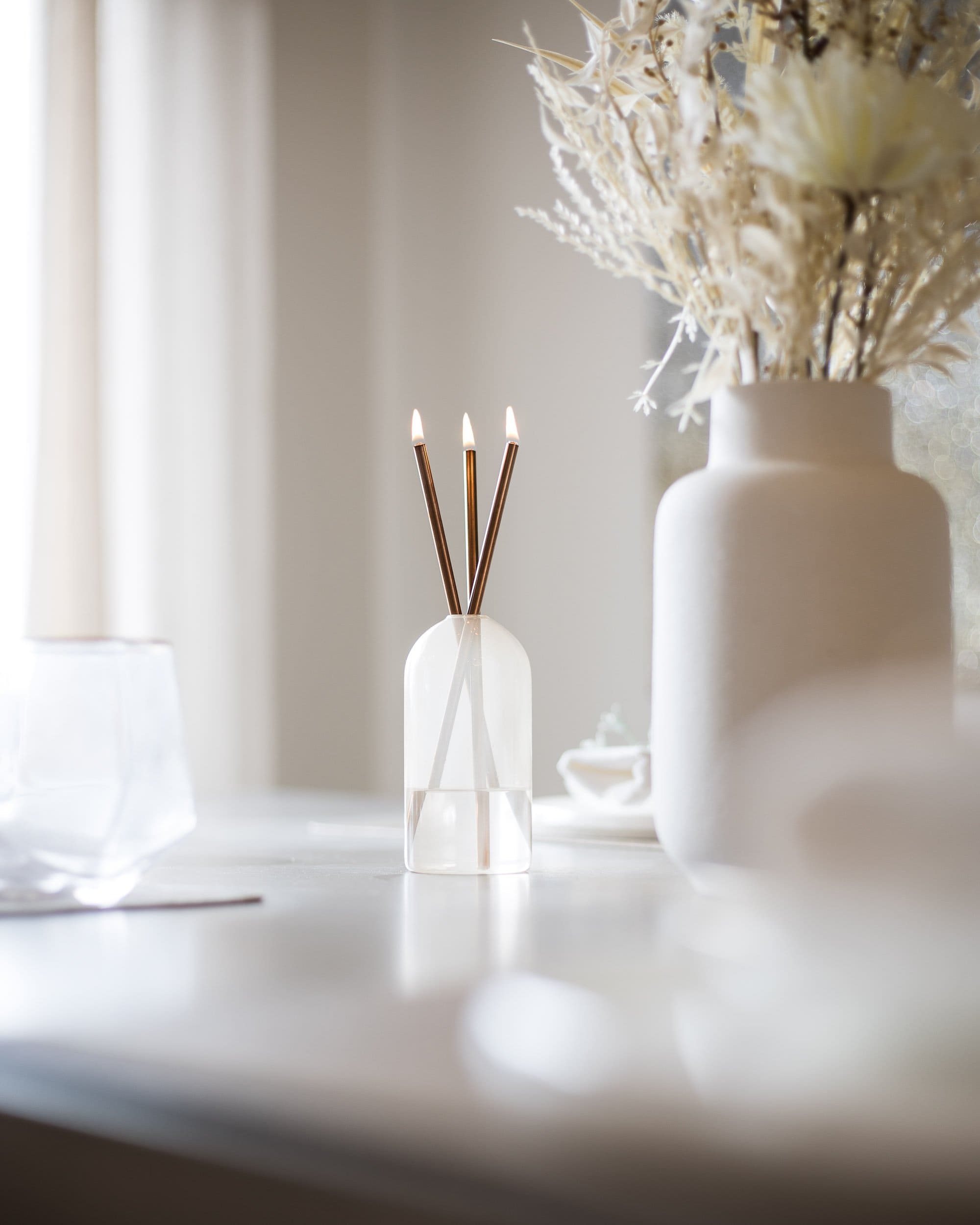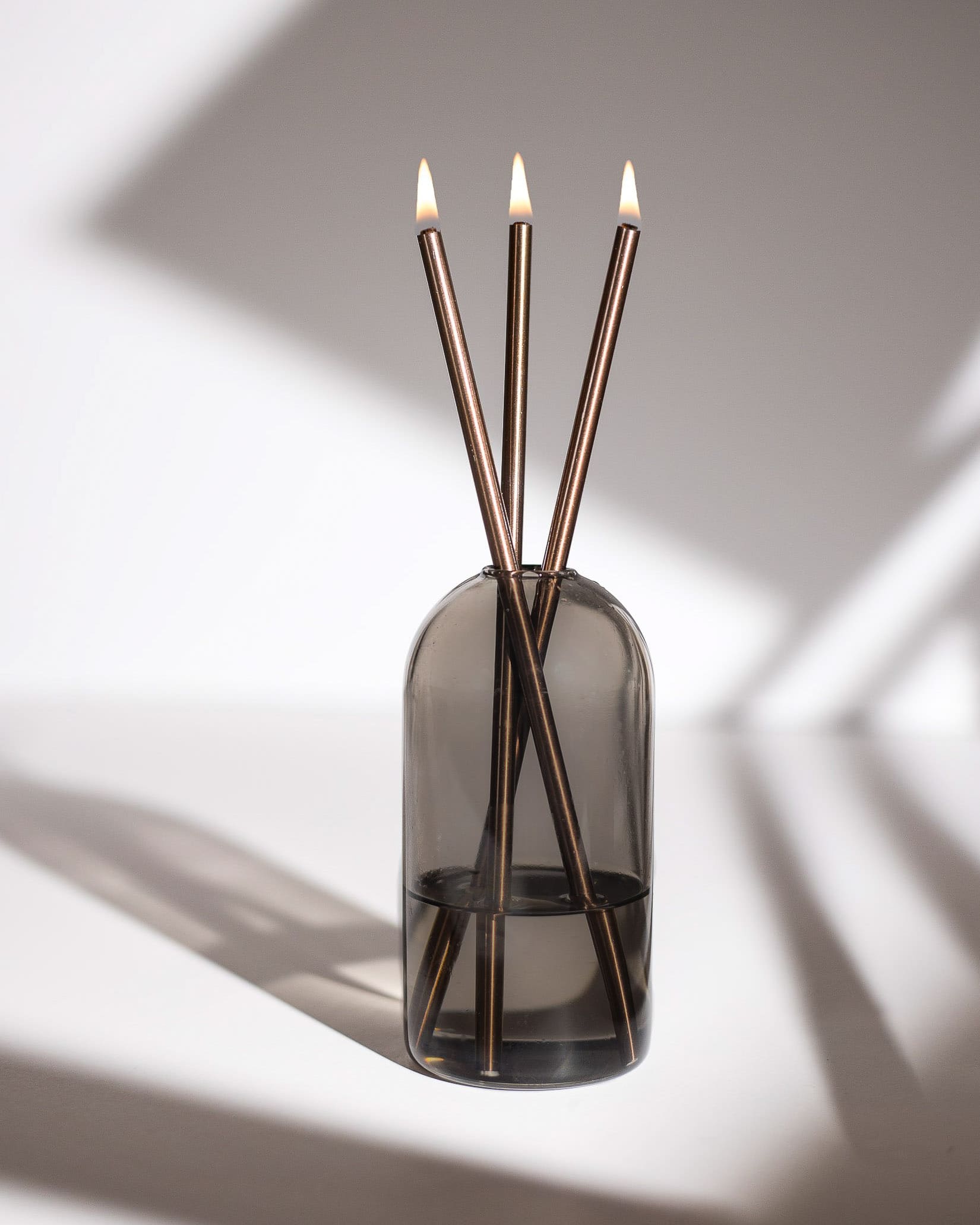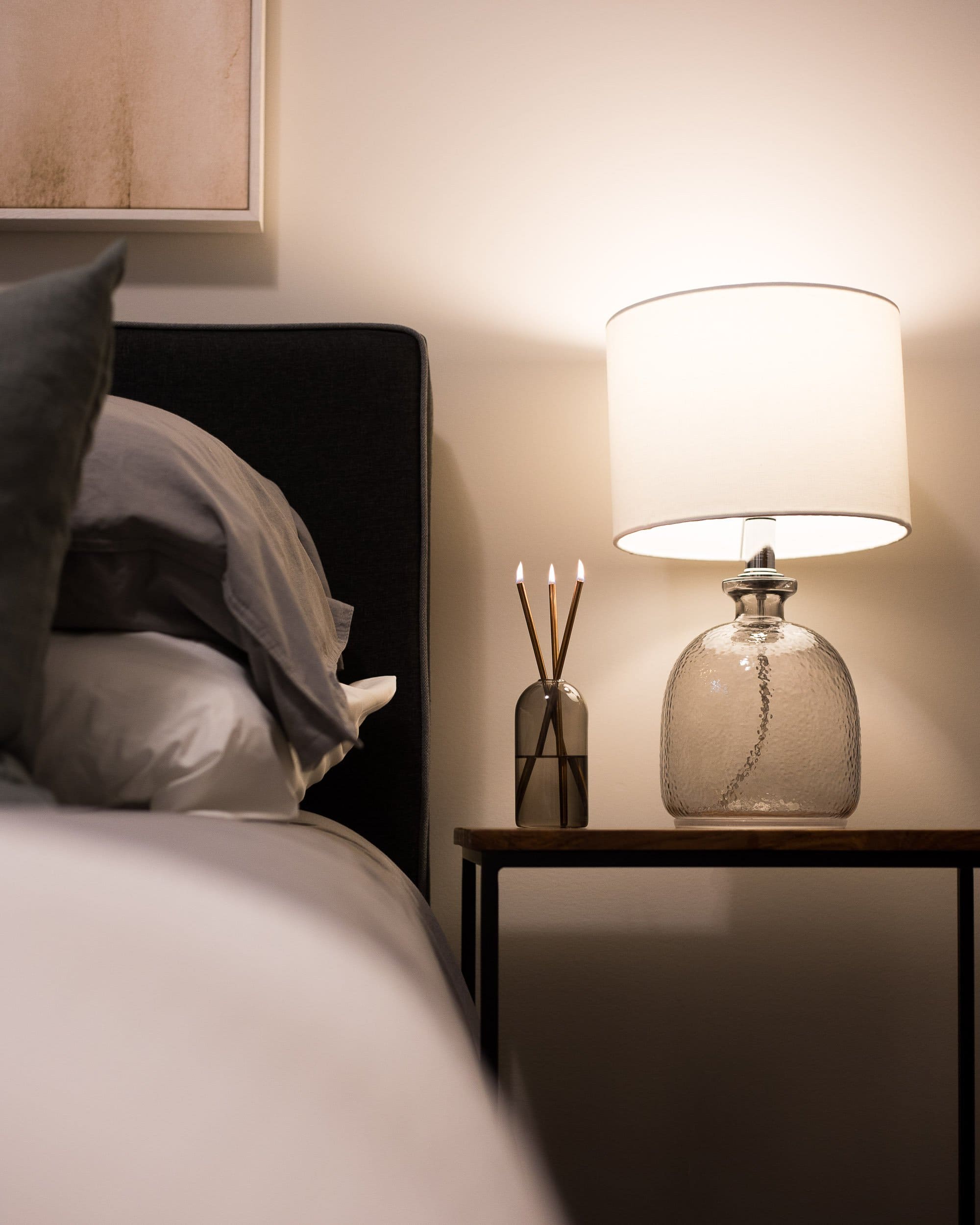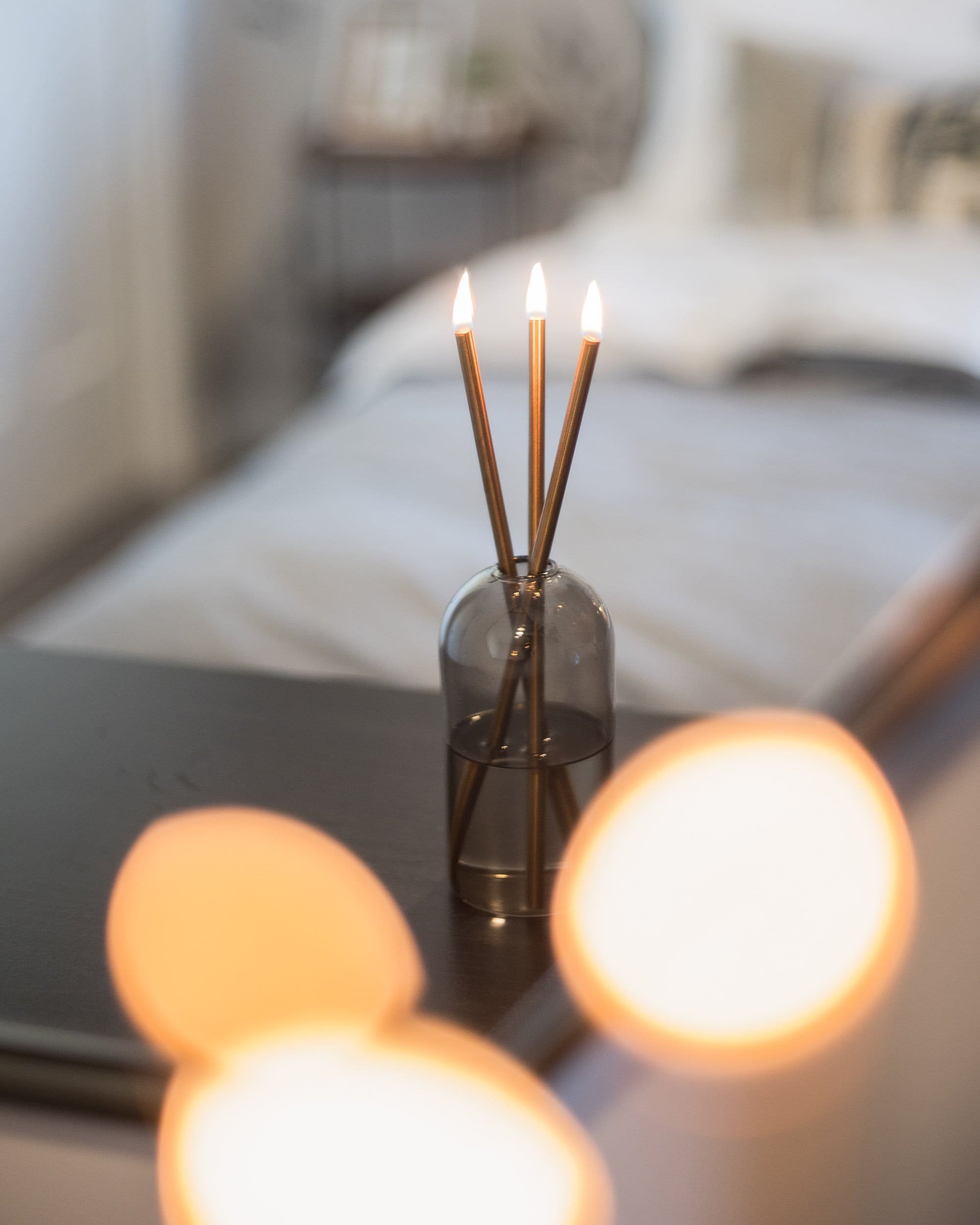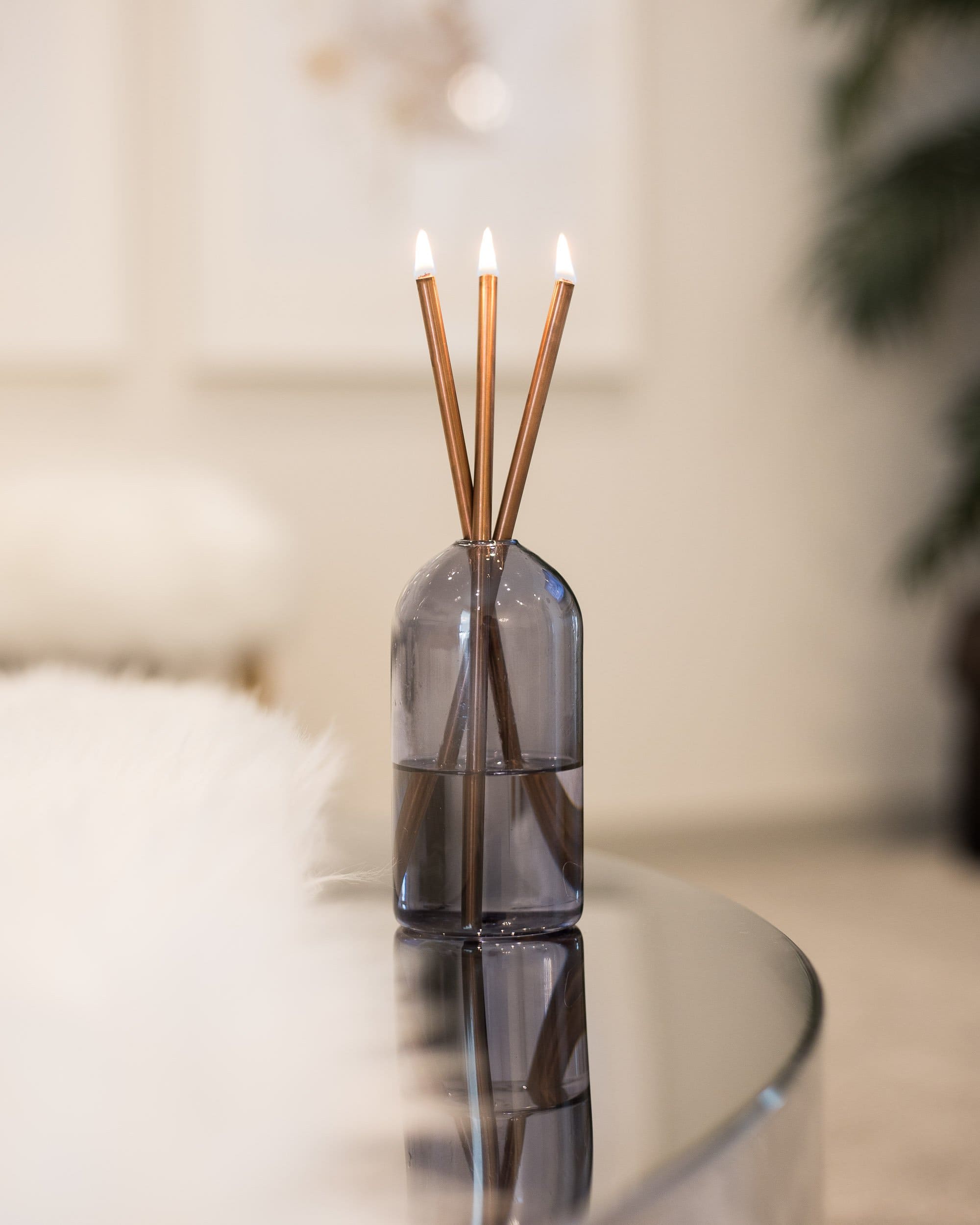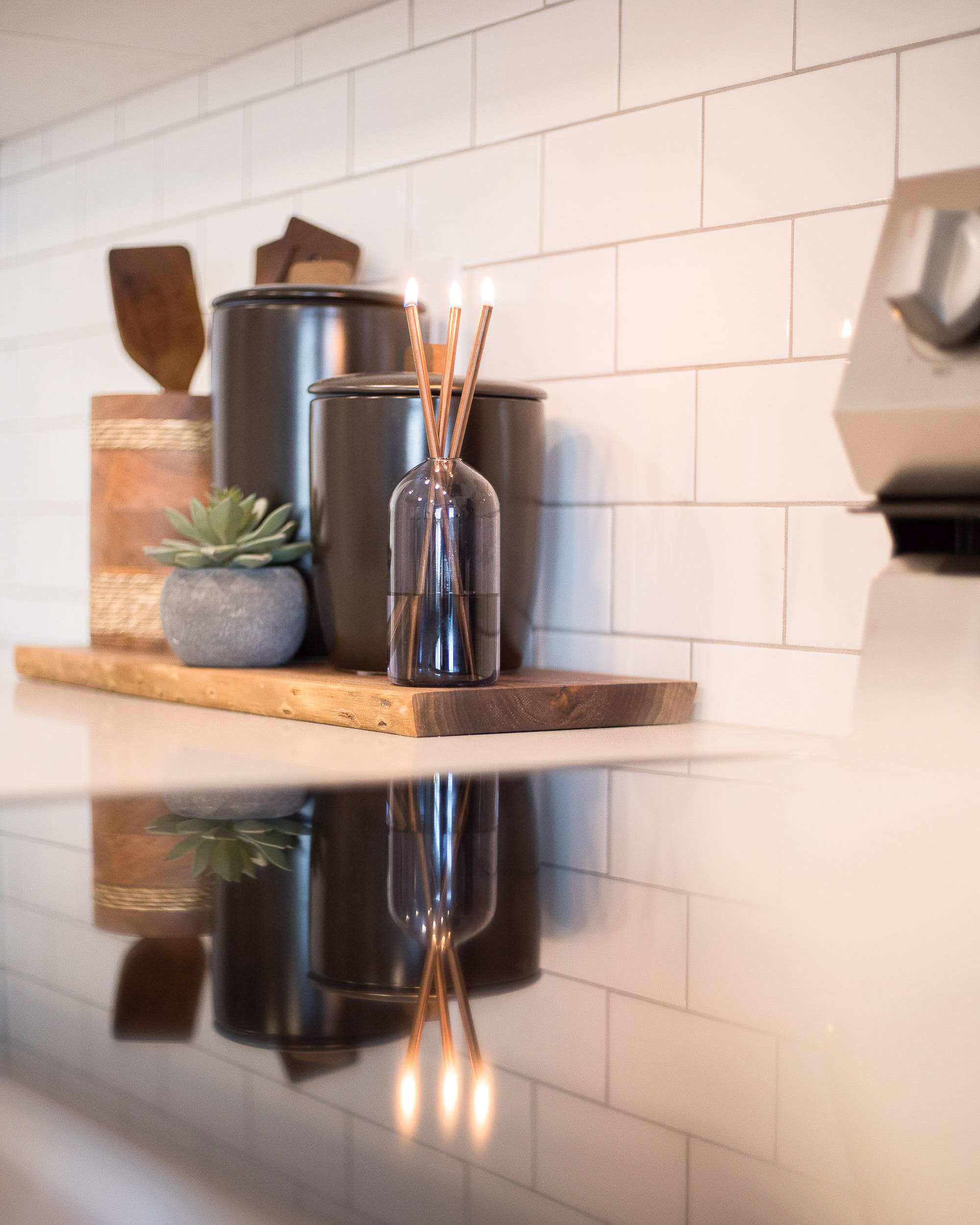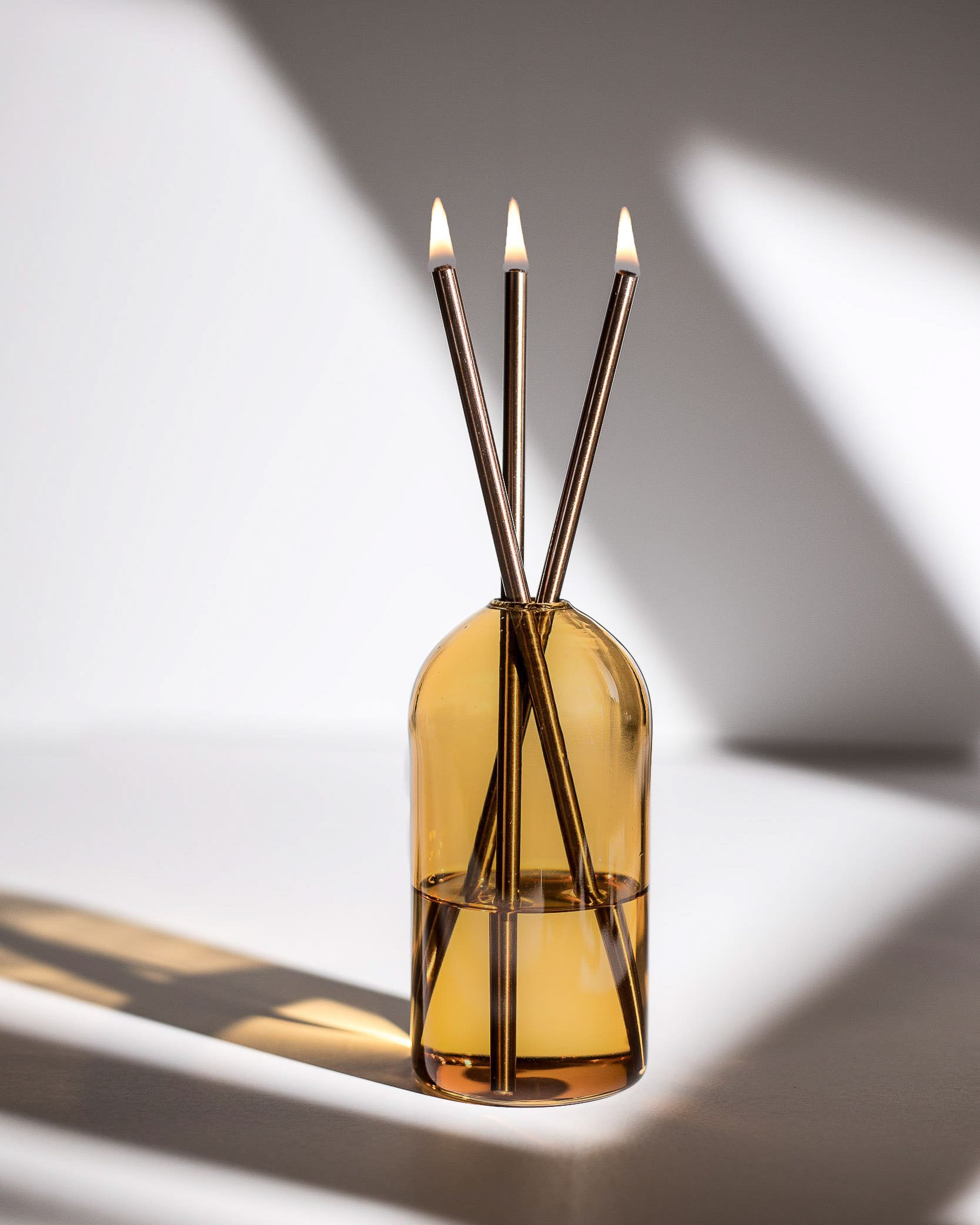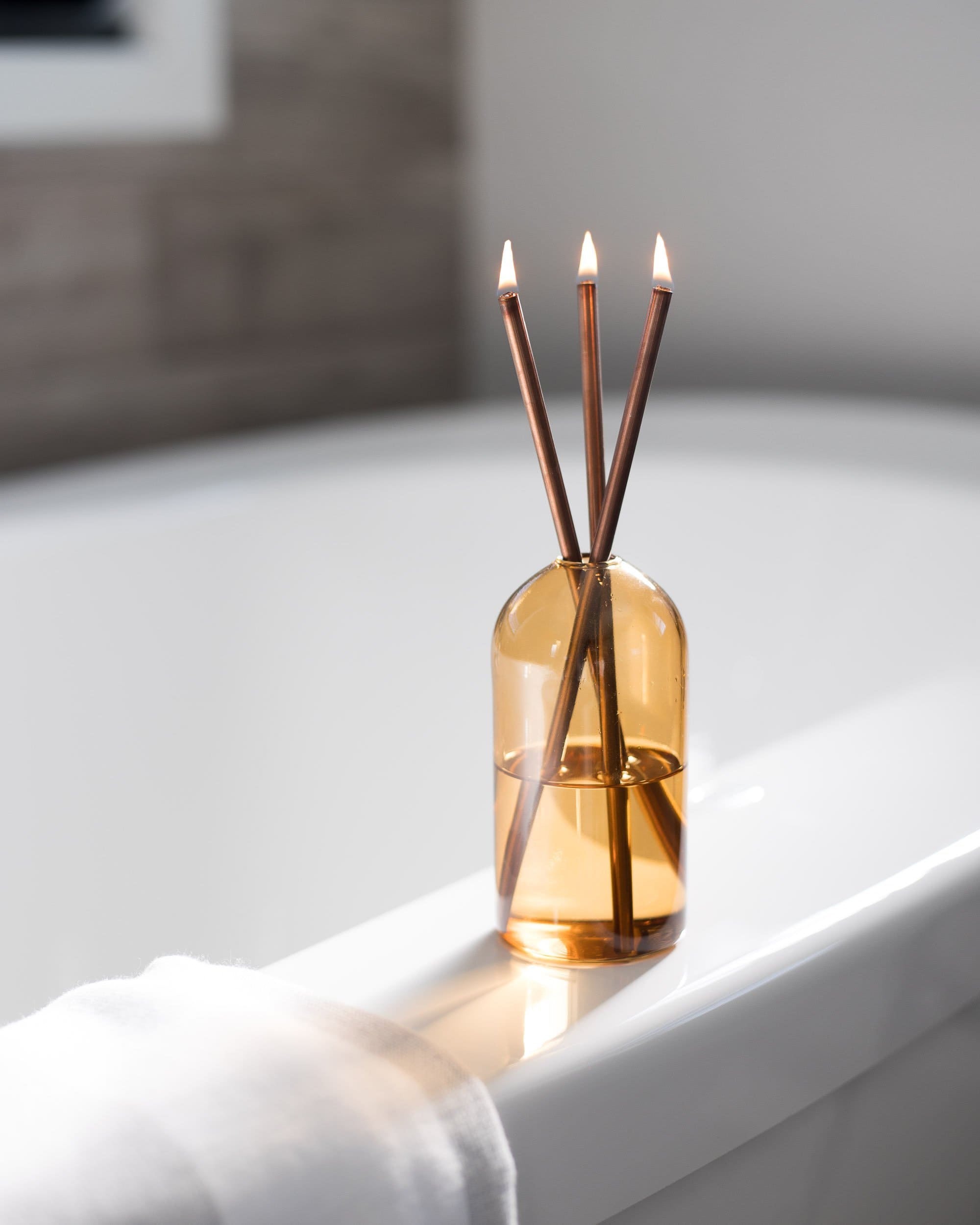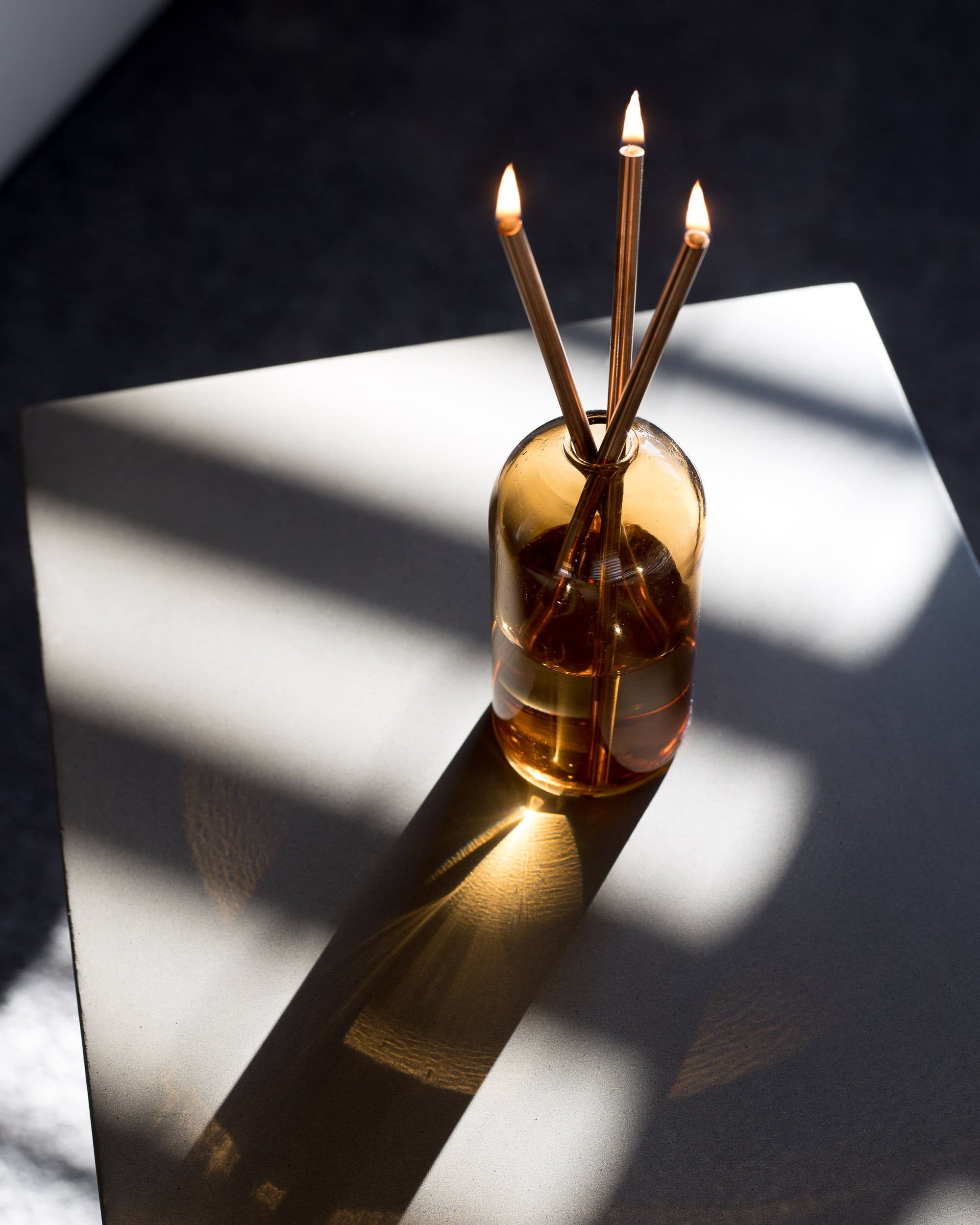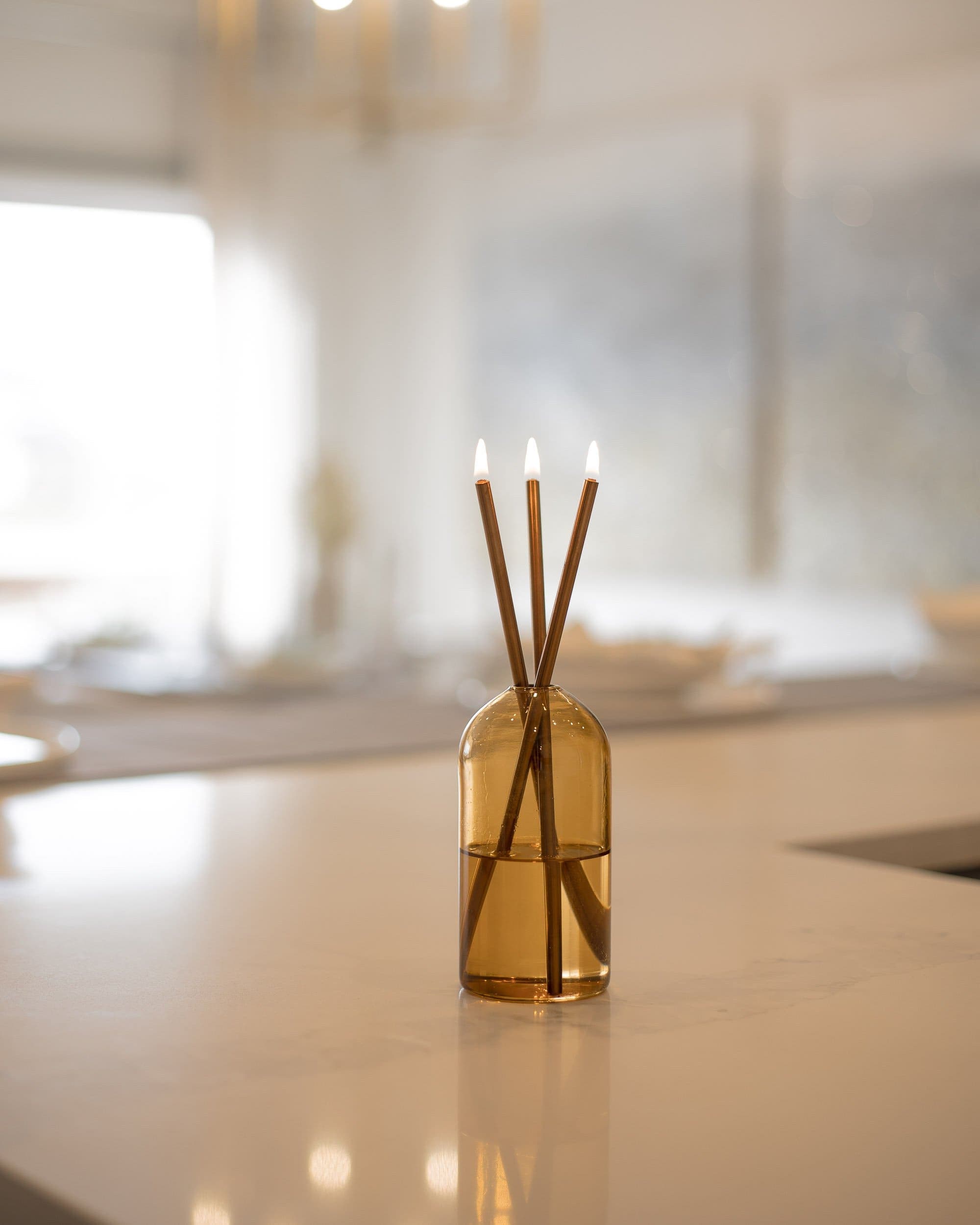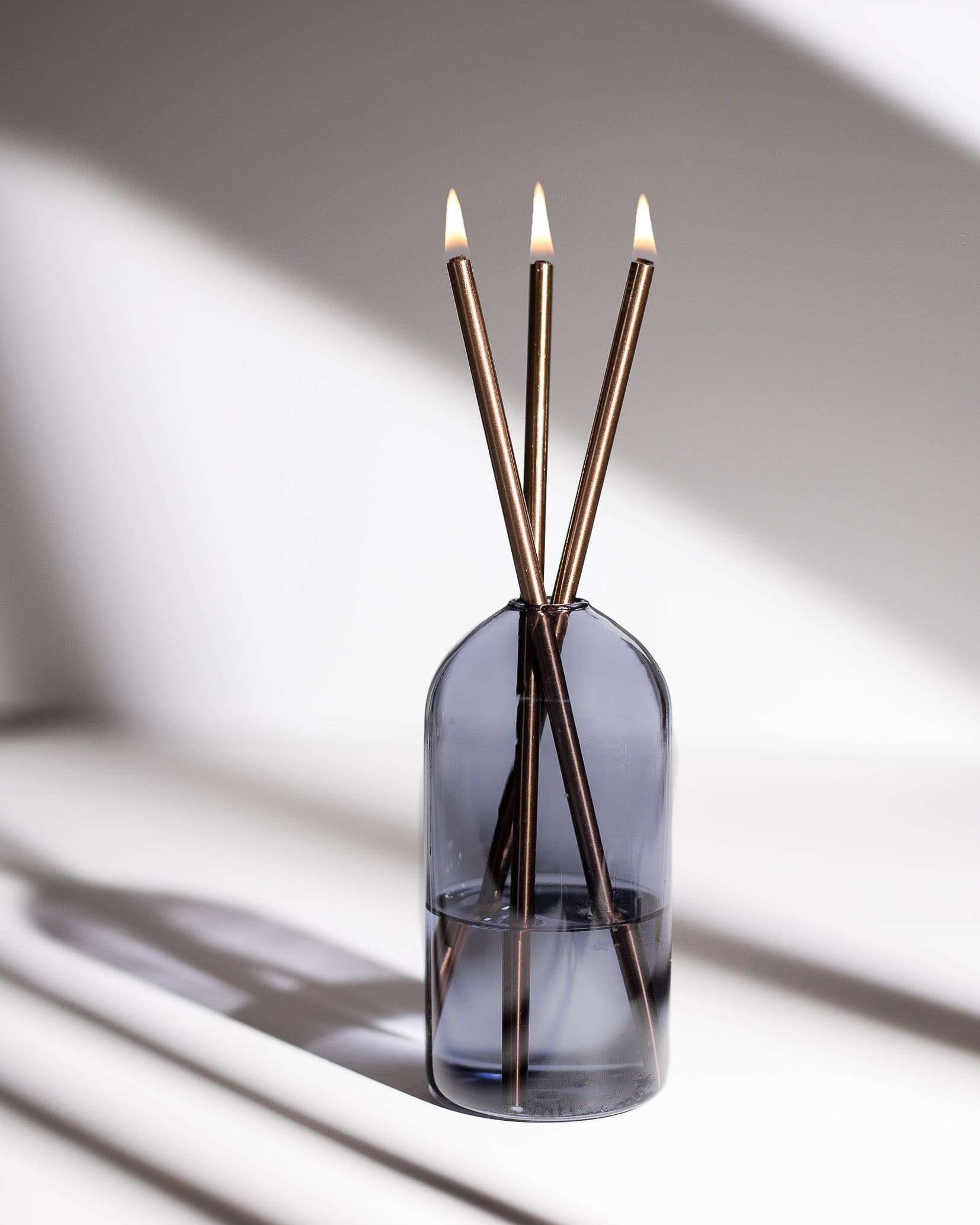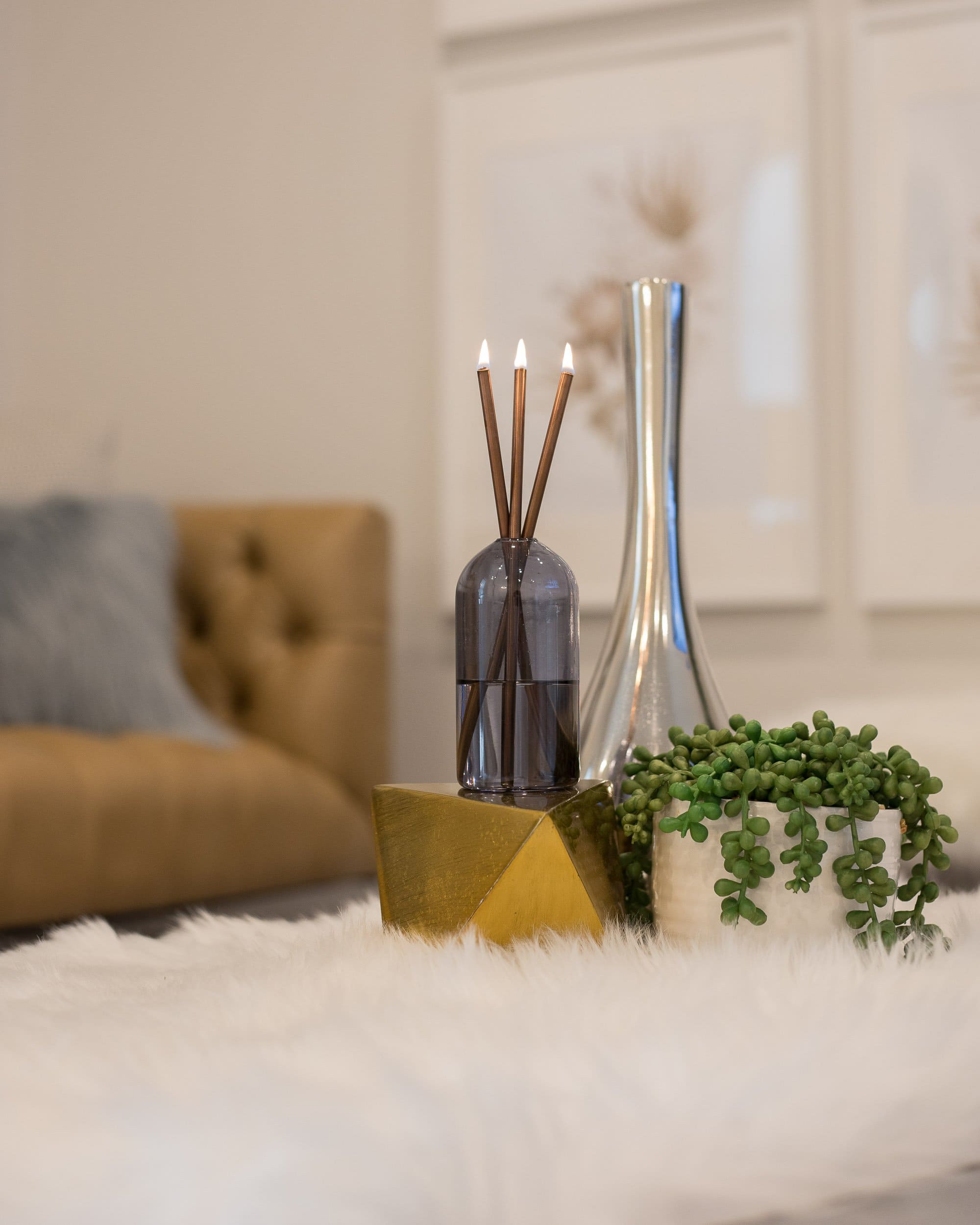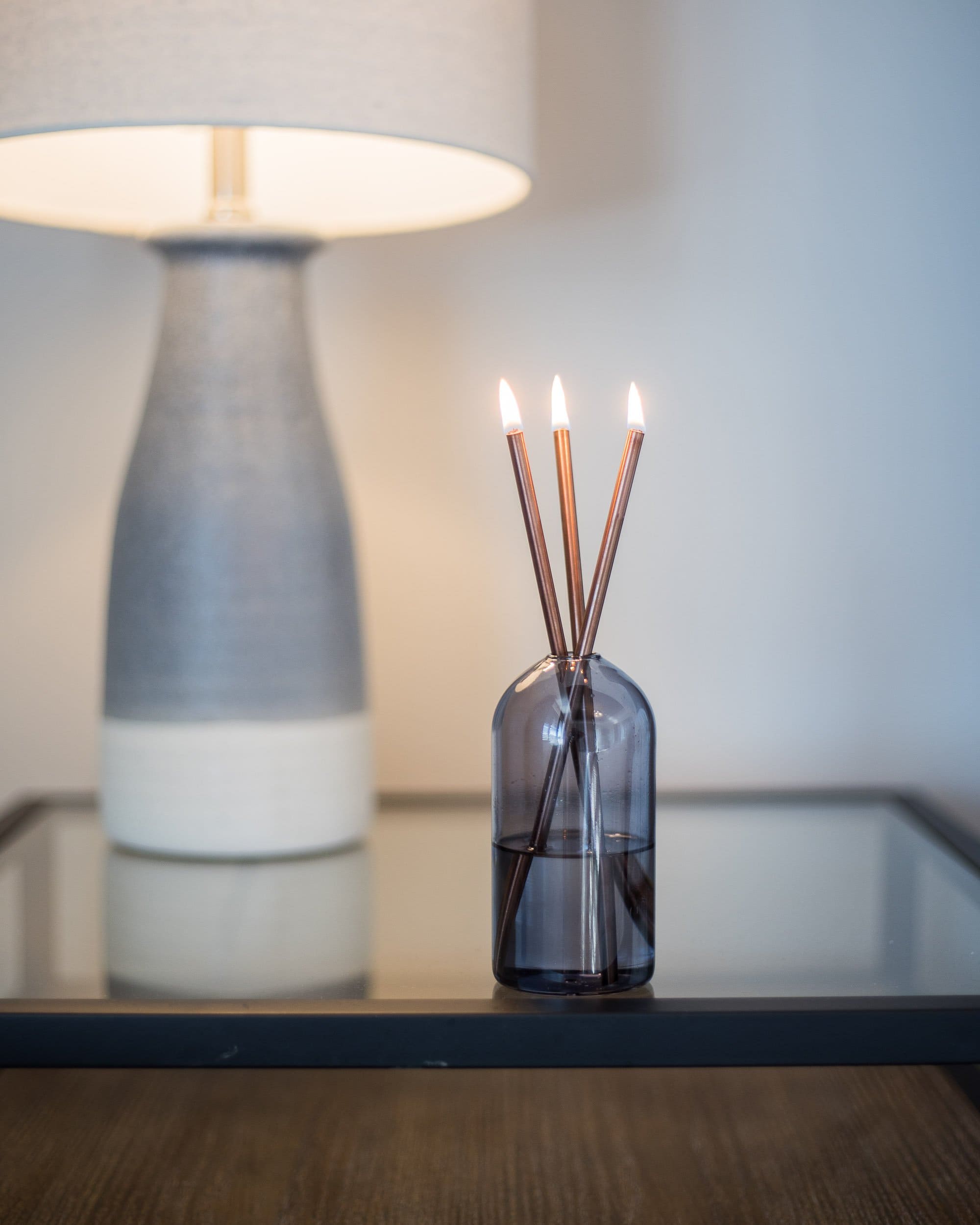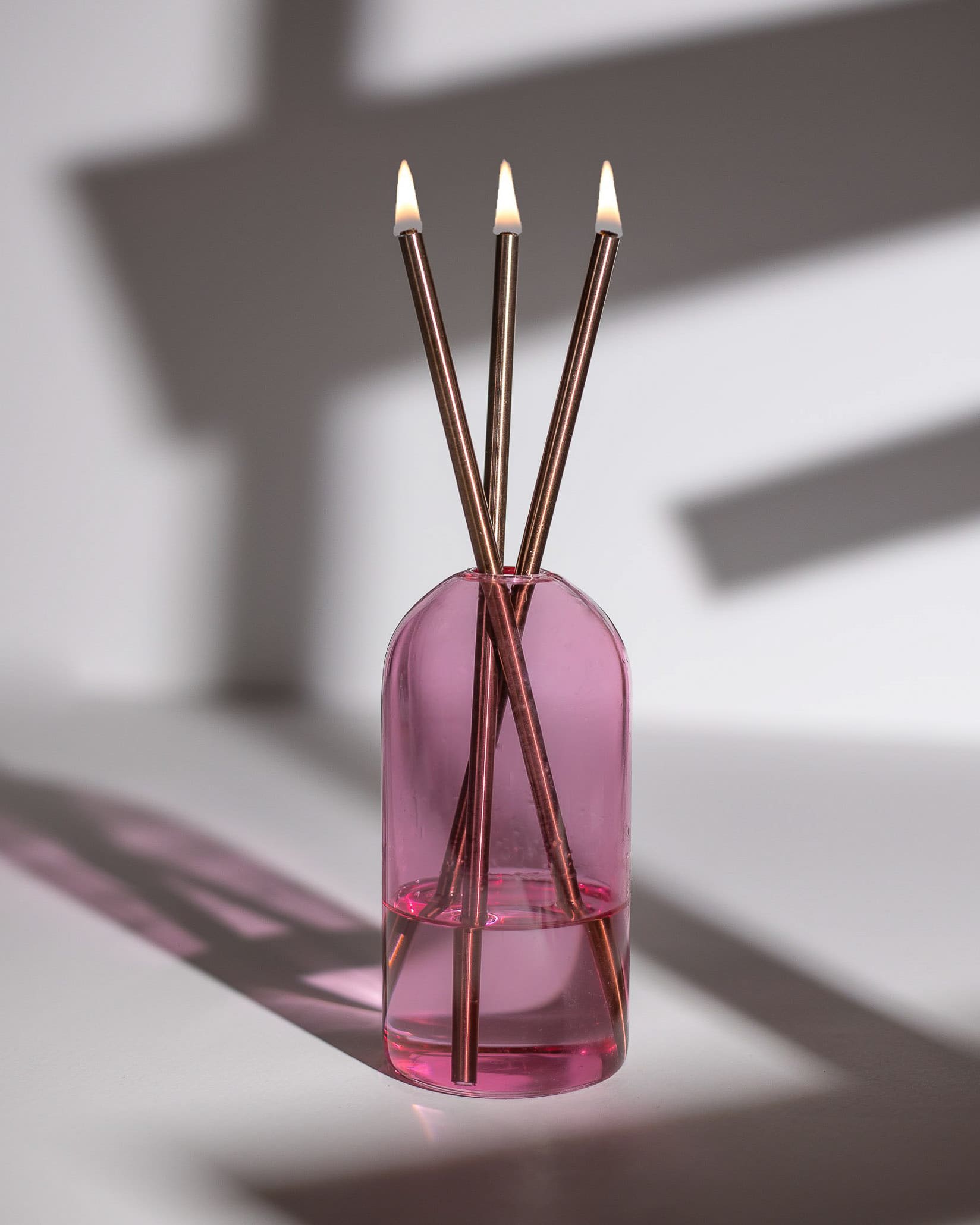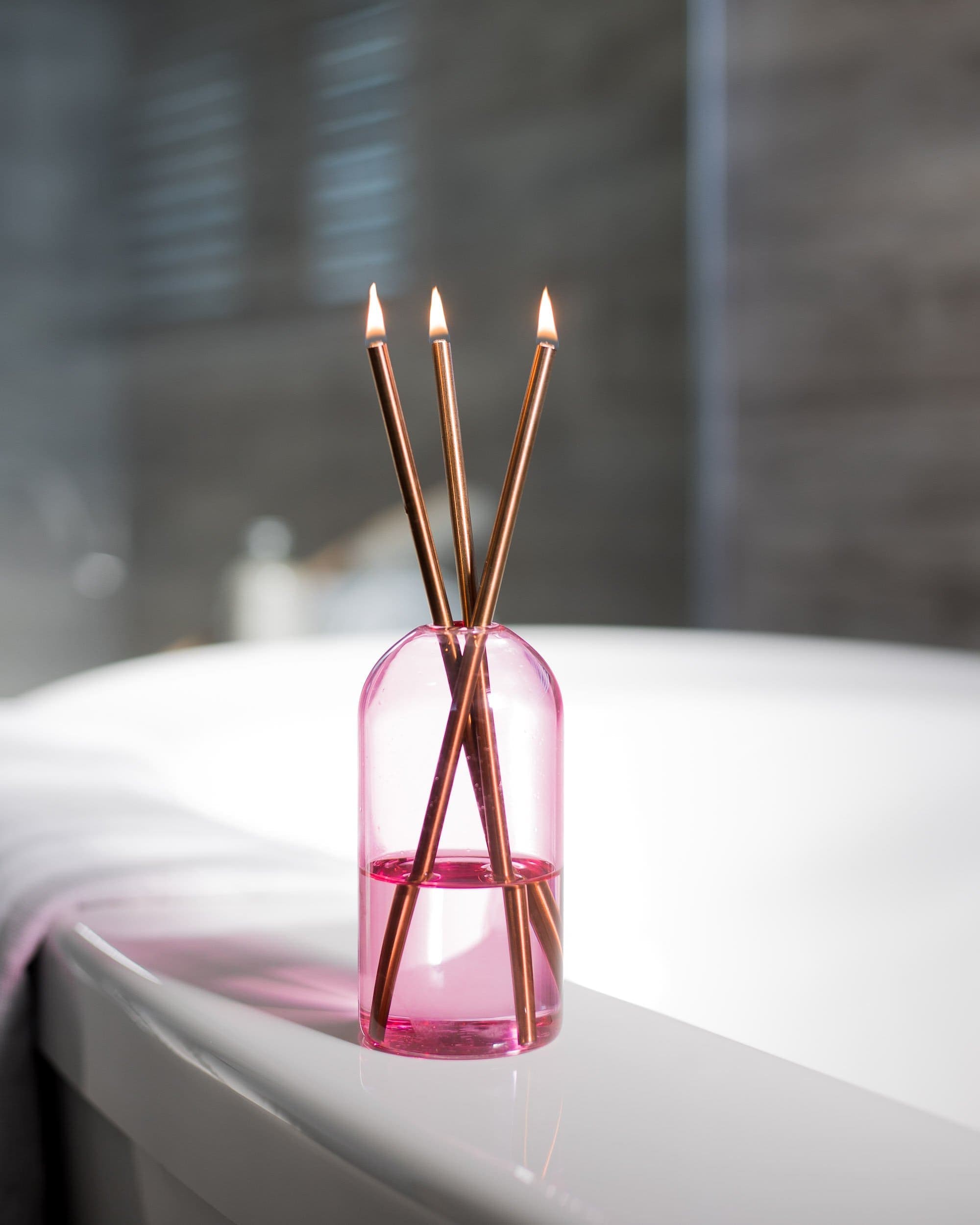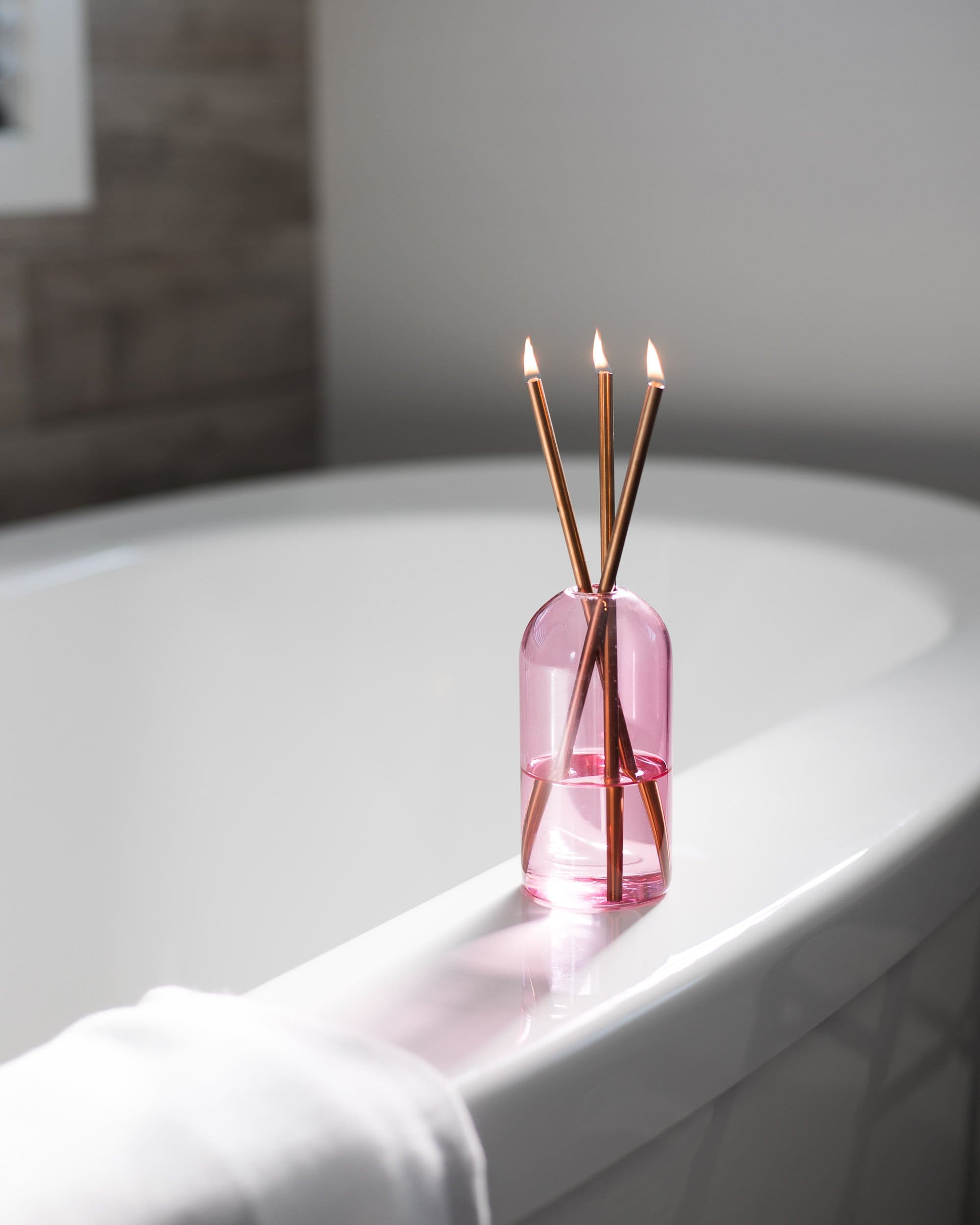 A luxurious steel candle that never melts - providing beautiful clean burning ambience to your home.
Product Highlights
• Relight it thousands of times
• Clean burning, real flame
• Adds instant luxury to your home
• The only candle that never melts
The Sunset Collection represents the celebration of life. 
Storm - Calm within the chaos
Moonlight - A romantic reflection
Pink Lady - Created to stand out
Golden Hour - The suns kiss goodnight
Pampas - A dream on the horizon
Patent-pending. Designed and Made in Canada. Local shipping from Seattle, WA
Sets include: Pristine Oil® + Everlasting Candles + Vase

Gone are the days of saving candles for special occasions - with a candle that never melts, make every day special.
USAGE

We understand how important it is to know the products you're burning in your home are clean, smoke free and don't produce soot, which is why Everlasting Candle exclusively uses clean burning Pristine Oil®, with each bottle providing 50 hours of candlelight ambience.

Light your candle, relax and enjoy the beautiful ambience with peace of mind knowing you're having the unforgettable wellness experience you deserve.

How to light your candles


Pour at least three inches of 

Pristine Oil® into your vase
Gently place your candlesticks into the vase
Allow to soak for thirty minutes, light and enjoy!


For more information, visit our FAQs.
Shipping & RETURNS

We know you're as excited as we are to receive your new candles, which is why we provide expedited tracked shipping on all orders to ensure they are delivered directly to you.

At Everlasting Candle Co.®, your satisfaction is our top priority. We proudly stand behind the quality of our products with a 100% SATISFACTION GUARANTEE. Every purchase made through our website is covered by this promise. If you find yourself not completely satisfied within 30 days of your purchase, you are welcome to return the product for a full refund. Experience the Everlasting Candle Co.® difference with confidence and peace of mind.
Specifications

Everlasting Candles: 8"
Wylie Vase: 4.75 x 2.5"
Jervis Vase: 4.92"H X 2.36"
Pristine Oil: 16 oz.
Choose options